Housepresso 19 December 21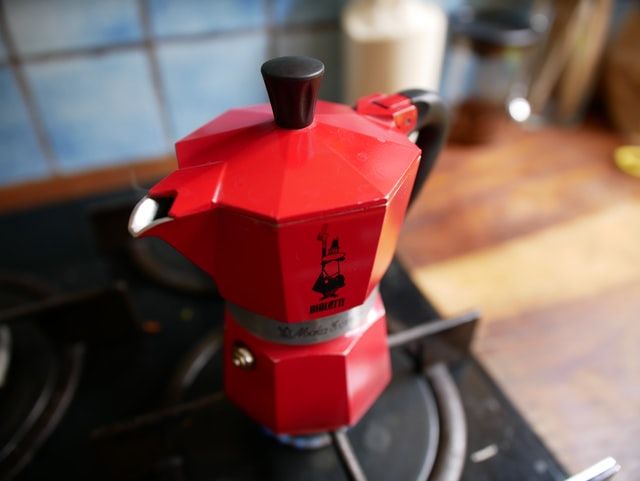 This will be the last Twindig Housepresso for 2021, we hope that you all have a great Christmas break and we look forward to seeing you all in the new year.
Monopoly money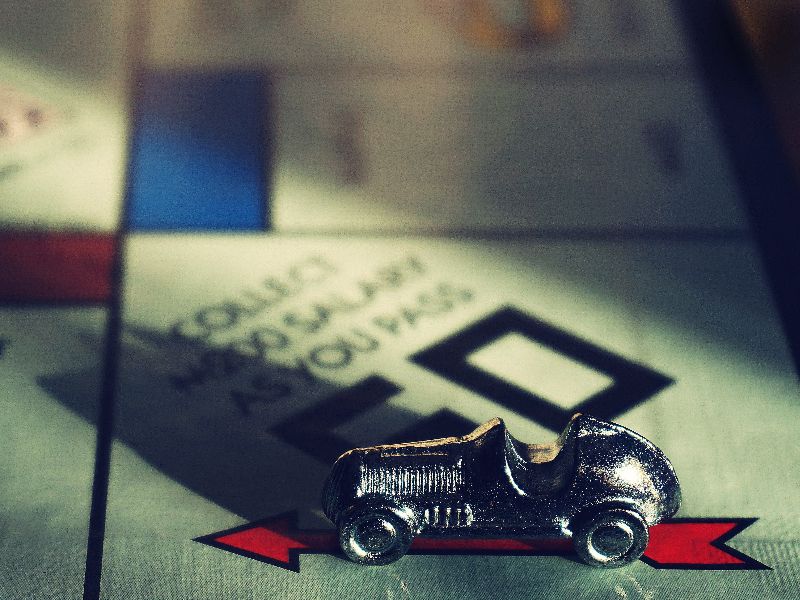 House prices have risen faster this year than at any time since the lead up to the Global Financial Crisis, but what has this done to the house prices on the traditional monopoly board? Will you proceed to GO and collect £200? Play our quiz to find out.
Bank Rate and 'r' rising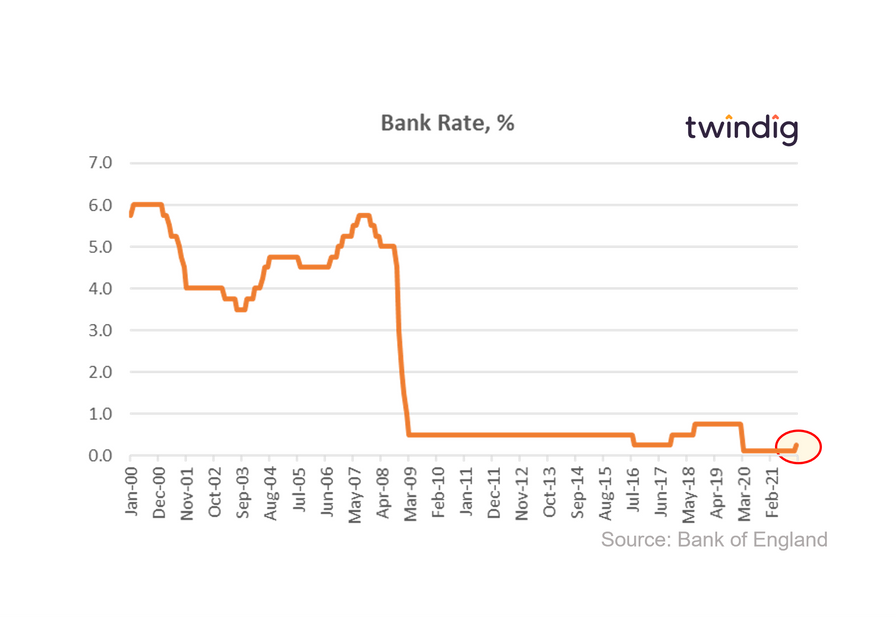 We, like many others, were surprised by the Bank of England's decision to raise Bank Rate. We had thought that with rising COVID-19 cases, the very high 'R-rate' of Omicron (estimated to be between 3-5) and the encouragement to work from home and to socialise less – a soft lockdown in all but name, would have led the Bank of England to err on the side of caution concerning a rise in Bank Rate. However, the Bank of England's MPC remit is clear, to control inflation, and it has used the lever of interest rates to seek to achieve its aim.
After the stamp duty holiday comes the hangover...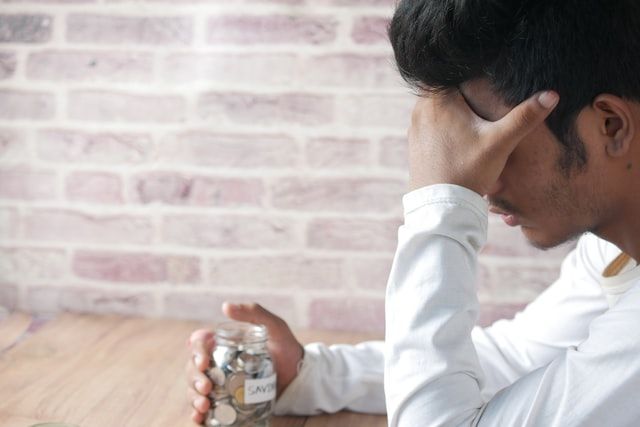 Although house prices are around 10% higher than they were one year ago, the latest data from the Land Registry revealed that house prices fell everywhere apart from in London and Wales in the first month after the stamp duty holiday ended. After the buzz of the holiday came the hangover, but like all hangovers, this one too will pass. Or will it?
Meanwhile, house prices in London riding high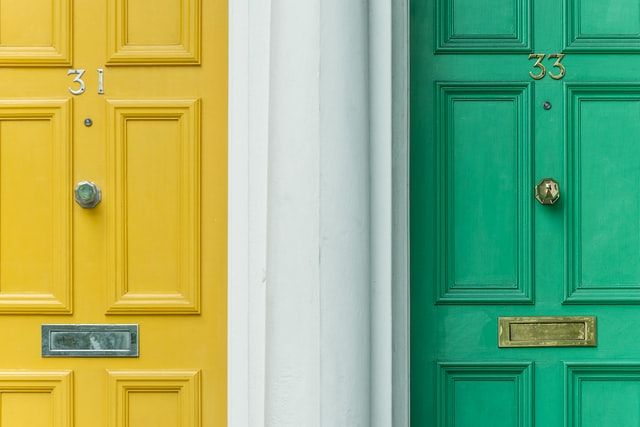 The latest data from the Land Registry shows that the average house price in London rose by 1.9% or £9,430 to £507,253 in October 2021. House prices rose in 20 of the 34 London boroughs during September.
The biggest rises were Barnet up £26,590 (4.8%), Lewisham up £26,247 (6.0%) and the City of Westminster £18,351 (1.9%)
The biggest London house price falls last month were to be found in the Camden down £89,407 (10%), Tower Hamlets down £74,607 (15.2%) and the City of London down £72,367 (8.2%)
A bumper year for mortgage lending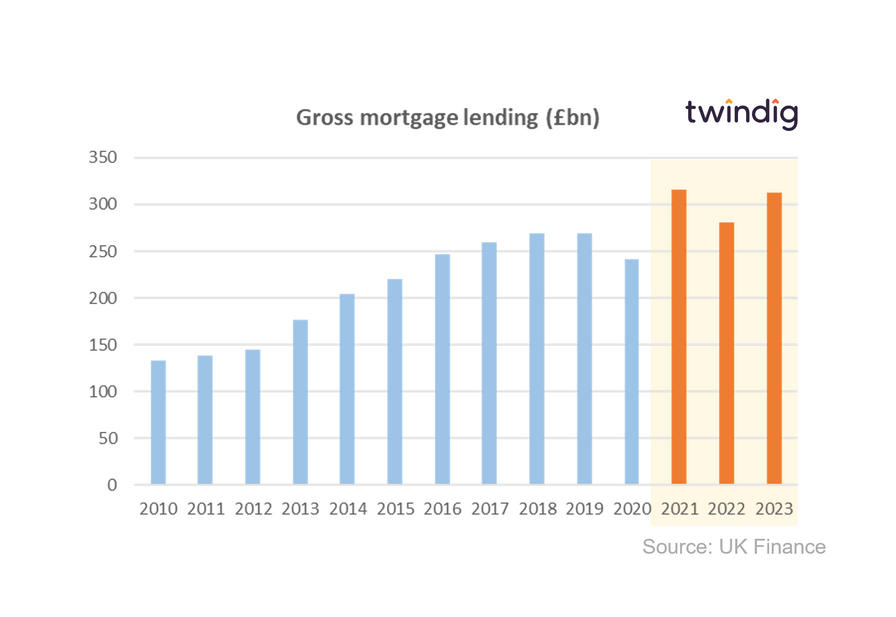 The housing market has made hay whilst the stamp duty holiday sun shone, and UK Finance believes that the outlook for the housing market is positive. They expect the mortgage market activity over the next two years to be higher than it was in 2019 and 2020.
Twindig Housing Market Index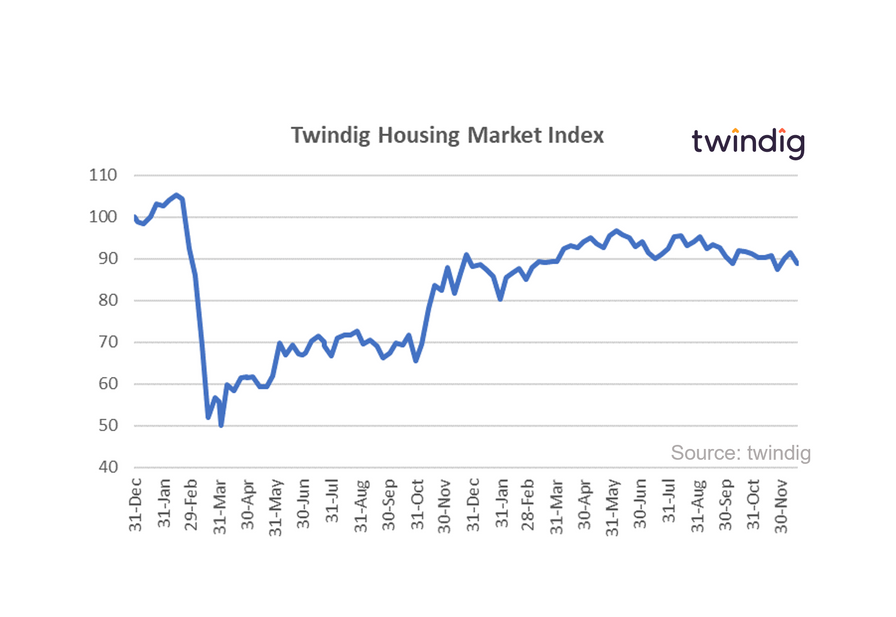 The Twindig Housing Market Index fell by 2.7% from 91.3 to 88.8 this week as the housing market was hit by the rising 'r' rate of Omicron, the raising of Bank Rate and news that house prices across England caught a cold.
Subscribe to Market Views