Twindig Housing Market Index (HMI) - 18 December 21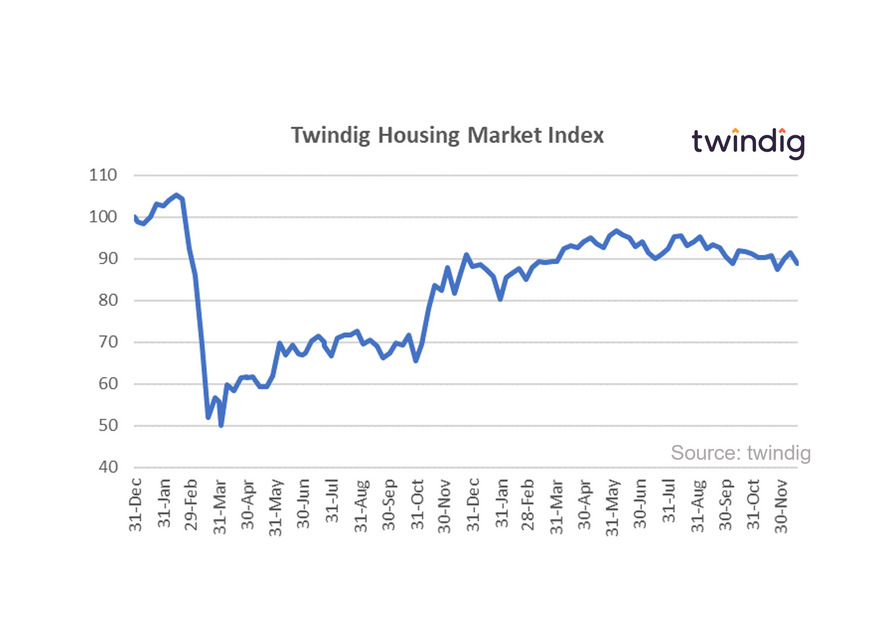 The Twindig Housing Market Index fell by 2.7% from 91.3 to 88.8 this week as the housing market was hit by the rising 'r' rate of Omicron, the raising of Bank Rate and news that house prices across England caught a cold.
With a significant rise in COVID-19 cases due to the very transmissible Omicron variant, the rise in The rise in the Bank of England caught many, including ourselves off-guard. The Bank of England's Monetary Policy Committee (MPC) has the brief of controlling Consumer Price Inflation (CPI), which like Omicron, saw a spike this week and the MPC voted 8-1 in favour of a rise in Bank Rate (last month the vote was 7-2 in favour of no change).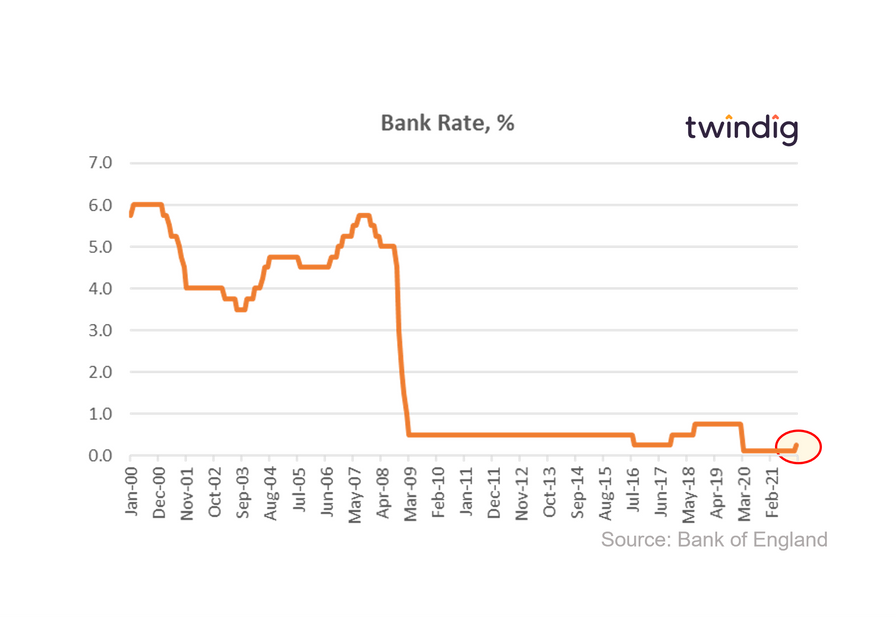 For the overwhelming majority of mortgaged households, the increase in Bank Rate will have no immediate impact, because most are on fixed-rate mortgage deals. However, those on Bank Rate tracker or Standard Variable Rate (SVR) mortgages are likely to see an increase in their mortgage payments.
By way of example, a £100,000 repayment mortgage with a mortgage rate of 2.0% has a monthly payment of £423.

If the full increase of the Bank Rate was passed on to the homeowner, their monthly mortgage payment would increase by £7 per month to £430 if the mortgage rate increased from 2.00% to 2.15%. You can read more about the change in Bank Rate here
The rise in Bank Rate has reduced the affordability of the UK housing market, investor confidence in the housing market, therefore, took a knock this week.
House prices across England fell in October (but rose in Wales and London) as the housing market paused for breath in the first month after the end of the Stamp Duty Holiday. We do not expect the impact of the stamp duty holiday to take long to unwind, however, the increase in Bank Rate is likely to temper house price growth in the short term, in our view.
Subscribe to Market Views