Interest rates as well as 'r' rates are rising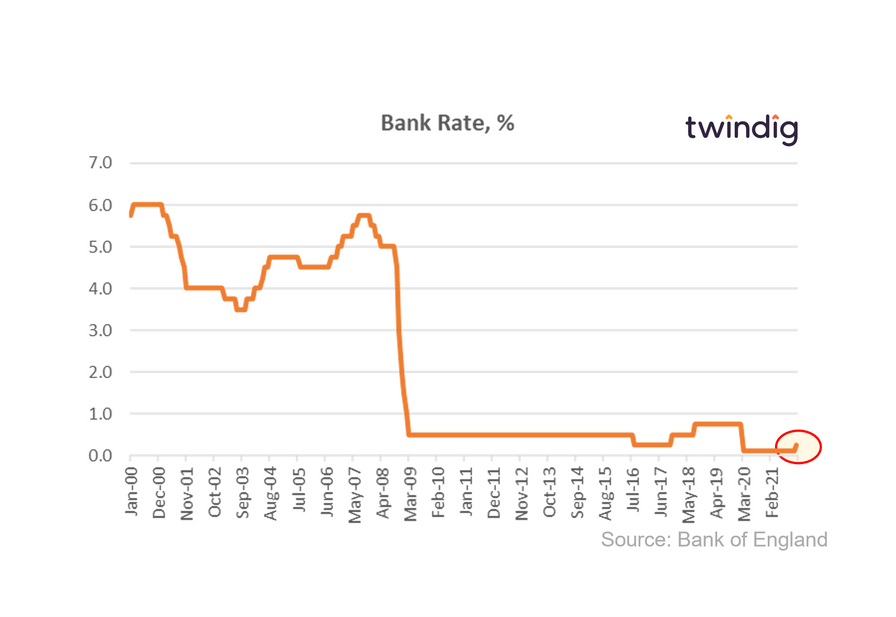 The Bank of England's Monetary Policy Committee (MPC) unexpectedly raised Bank Rate today from 0.10% to 0.25%
What they said
MPC voted 8 to 1 to increase Bank Rate by 0.15 percentage points to 0.25%
Twelve-month CPI rose from 3.1% in September to 5.1% in November
GDP forecasts pushed down by Omicron and new COVID-19 policy measures


Twindig Take
We, like many others, were surprised by the Bank of England's decision to raise Bank Rate. We had thought that with rising COVID-19 cases, the very high 'R-rate' of Omicron (estimated to be between 3-5) and the encouragement to work from home and to socialise less – a soft lockdown in all but name, would have led the Bank of England to err on the side of caution concerning a rise in Bank Rate. However, the Bank of England's MPC remit is clear, to control inflation, and it has used the lever of interest rates to seek to achieve its aim. The Bank of England seeks to provide an economic climate where the Consumer Price Index (CPI) measure of inflation will sustainably be around its 2% target. It is a case of inflation 1, COVID-19, nil.
What does the Bank Rate rise mean for mortgages?
Those homeowners on either a Bank Rate Tracker or Standard Variable Rate (SVR) mortgage are likely to see their mortgage payments rise.
By way of example, a £100,000 repayment mortgage with a mortgage rate of 2.0% has a monthly payment of £423.


If the full increase of Bank Rate was passed on to the homeowner, their monthly mortgage payment would increase by £7 per month to £430 if the mortgage rate increased from 2.00% to 2.15%.

However, most homeowners are on fixed-rate mortgages, as illustrated below, and therefore their mortgage payments will not change until their fixed-rate period ends. For more details on why rising Bank Rate might not hurt you, read our article Why rising mortgage rates might not hurt you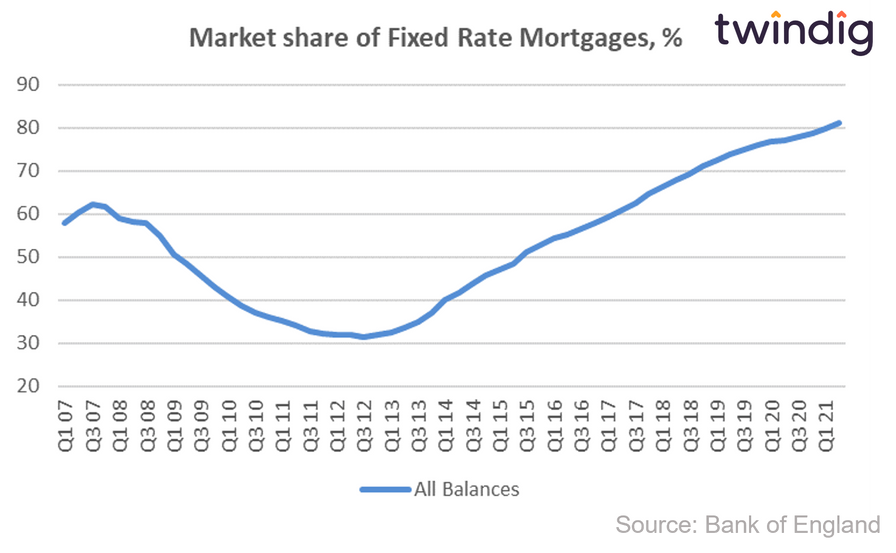 Subscribe to Market Views