Housepresso 23 October 22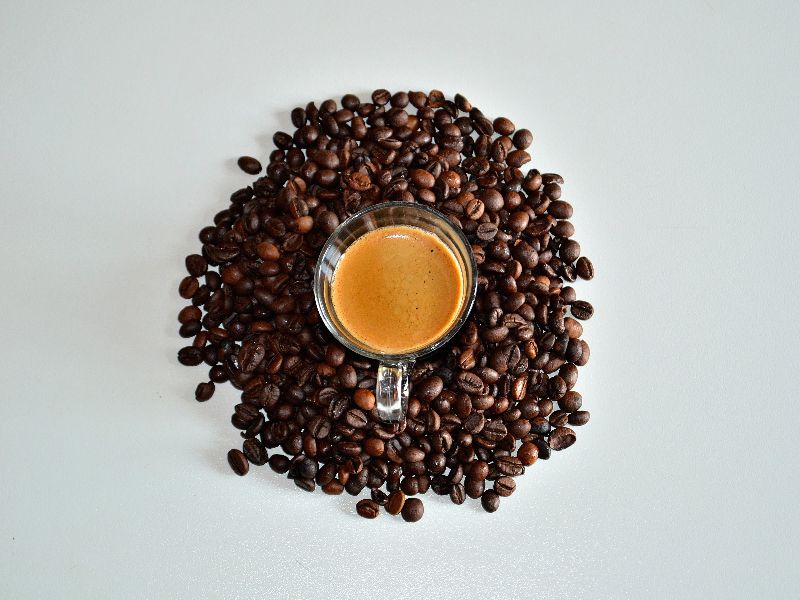 House prices up, but house price growth slowing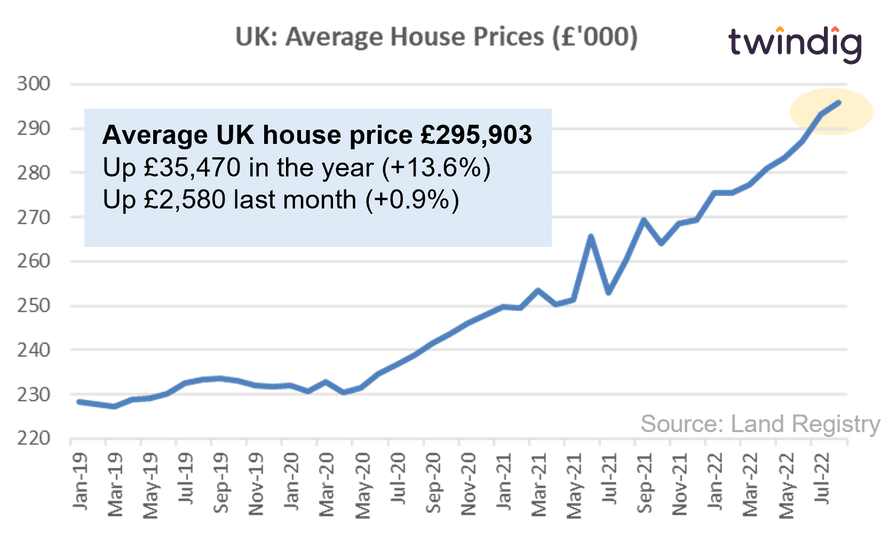 UK house prices rose across all but one region in August 2022. Overall average house prices rose by £2,579 across the UK in August, but the rate of increase appears to be slowing suggesting that the costs of living and mortgage rates rises are finally starting to slow the UK housing market down.
Housing transactions more robust than Truss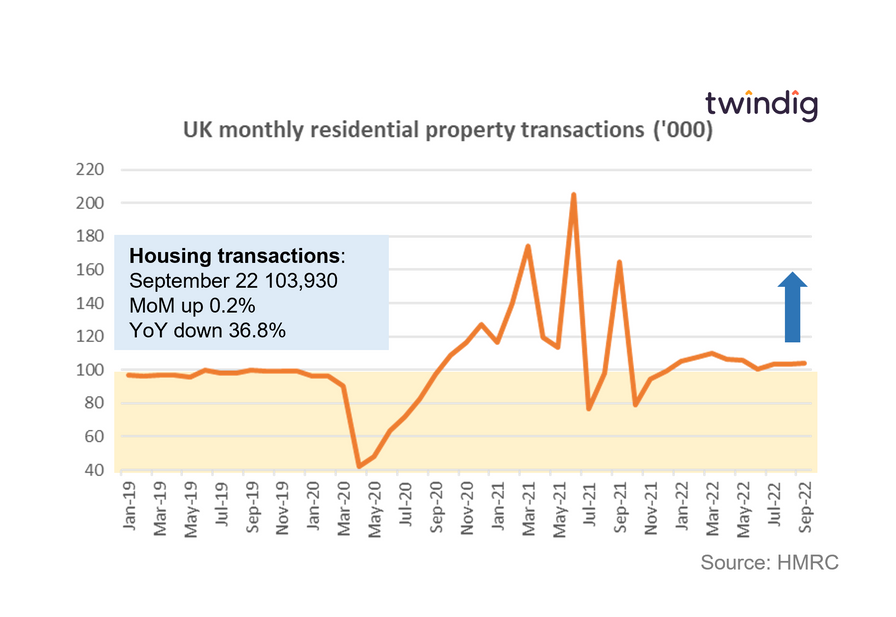 It is fascinating that despite strengthening headwinds challenging the UK housing market we saw housing transactions hold firm in September, up slightly on the previous month. Yes, conditions have worsened since the housing transactions were initiated, but they were seen through to completion, the chain did not collapse, and the buyer and seller did not lose faith. Faith in the housing market seems to be much firmer than our faith in our politicians at the moment.
Should I stay or should I buy now?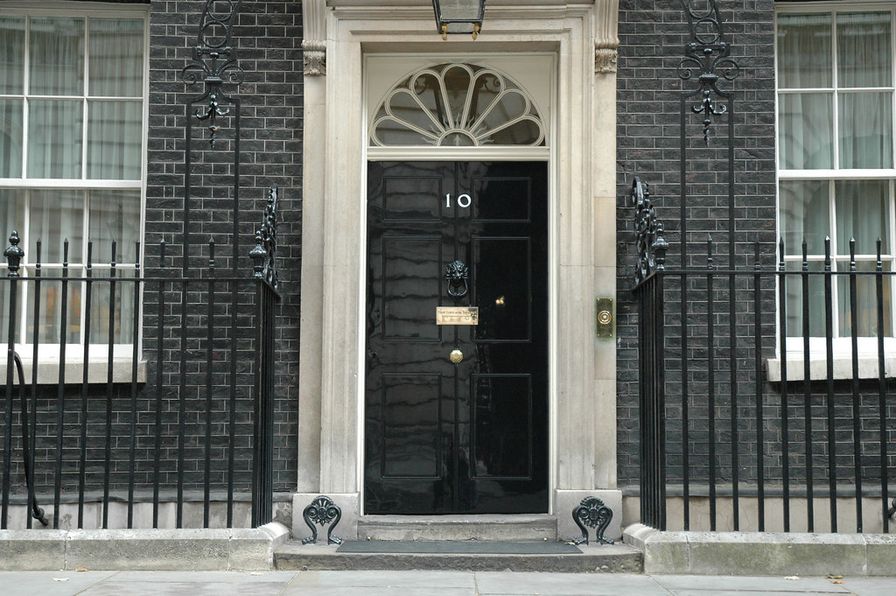 The economy is currently in a bit of a mess, and it seems that the prime minister changes more frequently than the weather and house prices appear to be about to fall. If I am buying a home or thinking of moving, should I 'get the purchase done' or 'put the purchase off'?
London house prices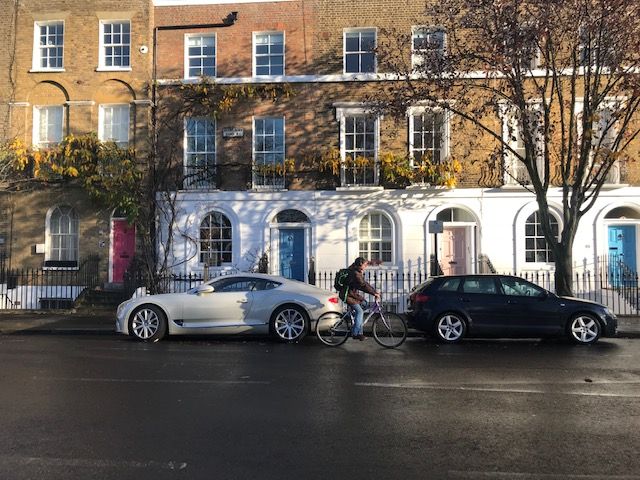 The latest data from the Land Registry shows that the average house price in London rose by 0.9% or £4,703 to £552,755 in August 2022. House prices rose in 29 of the 34 London boroughs during August.
The biggest rises were in Camden up £26,035 (3.1%), Richmond upon Thames up £23,961 (3.2%) and Wandsworth up £17,854 (2.8%).

Twindig Housing Market Index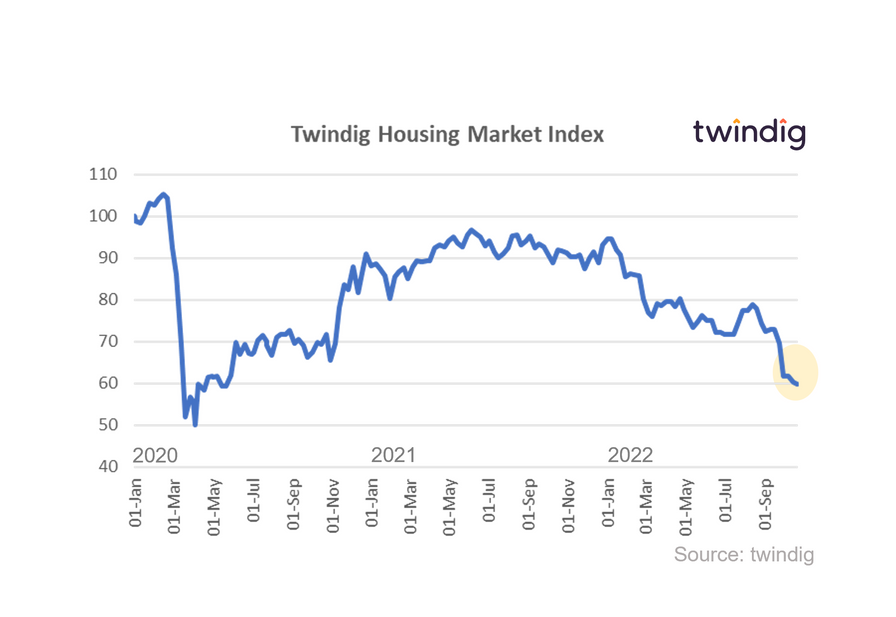 In a week where we asked should the entrance to Number 10 Downing Street be changed to a revolving door, the Twindig Housing Market Index. Residential investors were to be found in their bunkers waiting for the dust to settle, but the housing market itself appeared to be more of a fighter and less of a quitter than the Prime Minister
Subscribe to Market Views