Twindig Housing Market Index (HMI) 22 Oct 22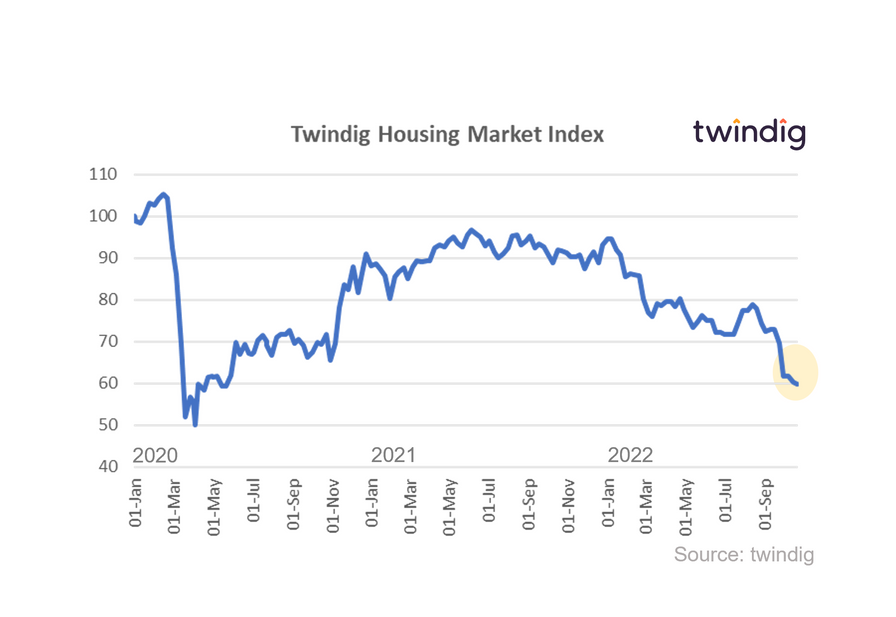 In a week where we asked should the entrance to Number 10 Downing Street be changed from a traditional door to a revolving one, the Twindig Housing Market Index fell by 0.6% to 59.8.

Last week residential investors were reeling from a change in the Chancellor of the Exchequer and this week they are facing the absence of a functioning Prime Minister. Whilst the Prime Minister might not be under their desk, they will not be at their desk for very much longer. It seems that the political satire 'The Thick Of It' is a calmer, more stable and more logical place to live than real life...
Investors are nervous and on a war footing, one told me that "Until the dust settles, as it must, we are in our command-and-control Bunker" and another that "We are doing nothing until this crazy period is over". Tacking stock and counting to ten is probably not a bad policy, one may live to regret quickly-made decisions and knee-jerk reactions (choose your party leader, chancellor and home secretary with care...)
Aside from the shenanigans in Westminster this week the housing market itself just got on with business. House prices in August rose in all but one of the regions in the UK and housing transactions nudged up not down in September.
The rate of house price growth is slowing, and we may live to find that house prices peaked in August, but for now, they are rising. However, the outlook for house prices is far from clear, whilst many are calling the top and suggesting that house prices may plummet faster than a prime minister, twindig takes a different view. Mortgage rates are rising, so one may be better off buying at today's prices and mortgage rates rather than paying a lower price, but a higher mortgage rate as illustrated in the table below: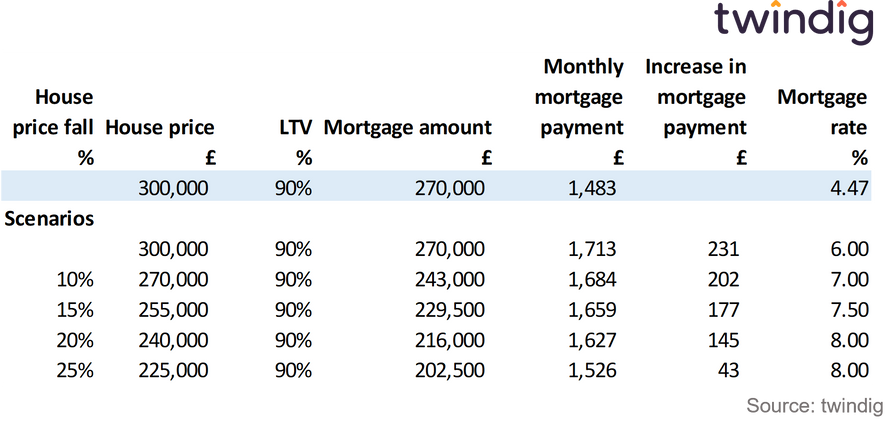 Such financial foresight and planning could keep the housing market on track whilst the Government regroups and seeks to fix the derailed economy. The housing market has been incredibly robust during the pandemic, wouldn't it be a great result if it can also see us through this period of political and economic uncertainty
Subscribe to Market Views