Housepresso 8 Jan 23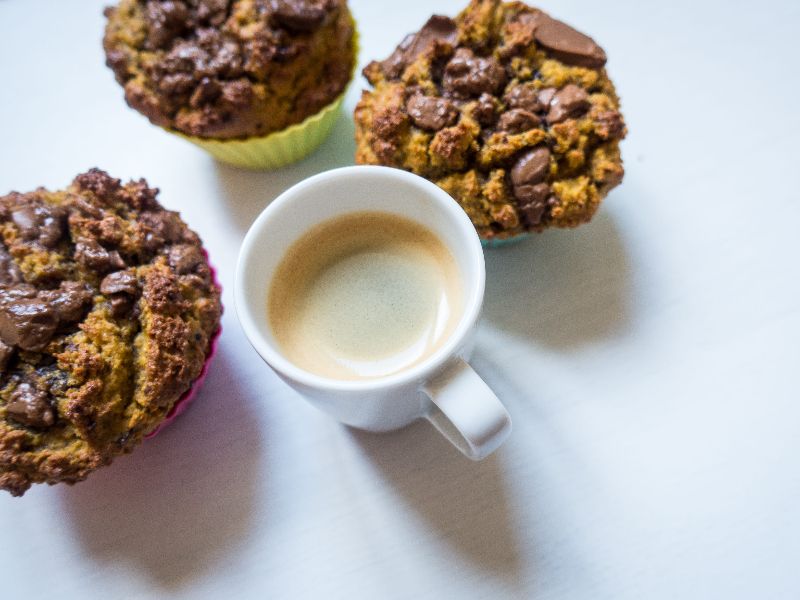 House prices fall in December but rose in 2022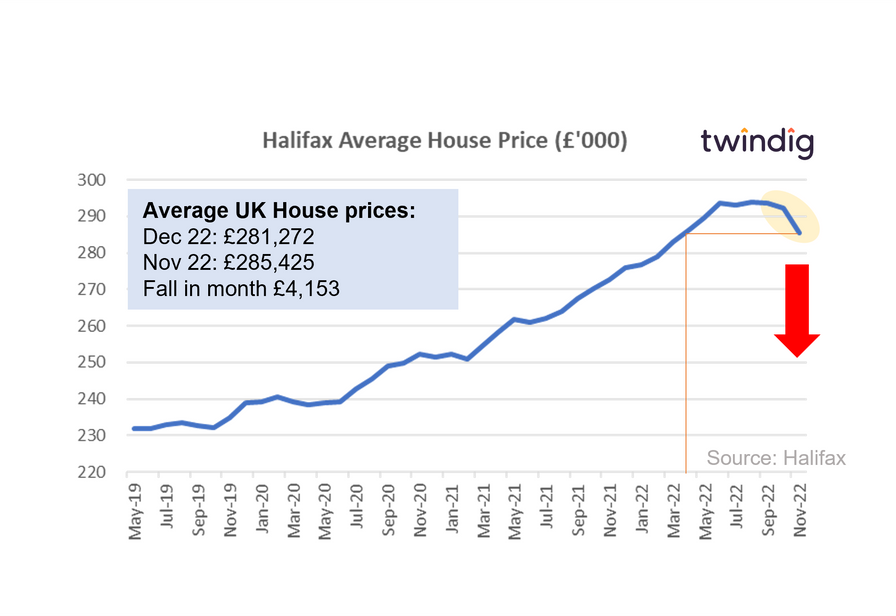 The Halifax House Price Index followed the Nationwide House Price Index reporting the fourth consecutive monthly fall in house prices in December 2022.
The average UK house price is now £281,772, some £12,720 lower than their August 2022 peak of £293,992. The December fall takes house prices back to their levels in February and March last year. House prices today are around £41,000 higher than they were before the start of the COVID-19 pandemic.
Mortgage rates more than double in a year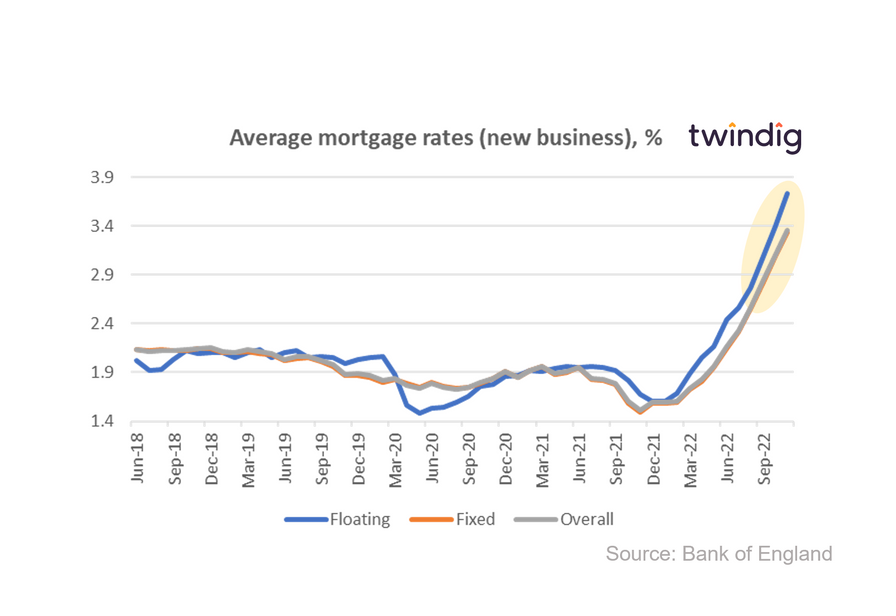 The latest data from the Bank of England revealed that overall average mortgage rates for new business increased again in November 2022, rising by more than 8%, but have more than doubled over the last year

Mortgage approvals plummet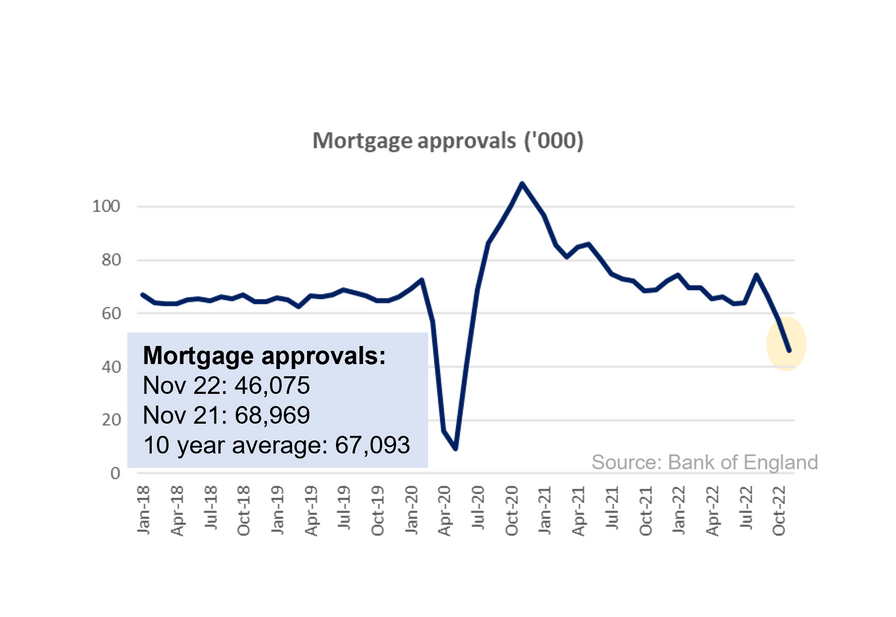 Mortgage approvals for November 2022 were 46,075. This was 20.4% lower than the 57,875 mortgages approved in October 2022. This was 33.2% lower than the 68,969 mortgages approved during November 2021.
Housing Market forecasts for 2023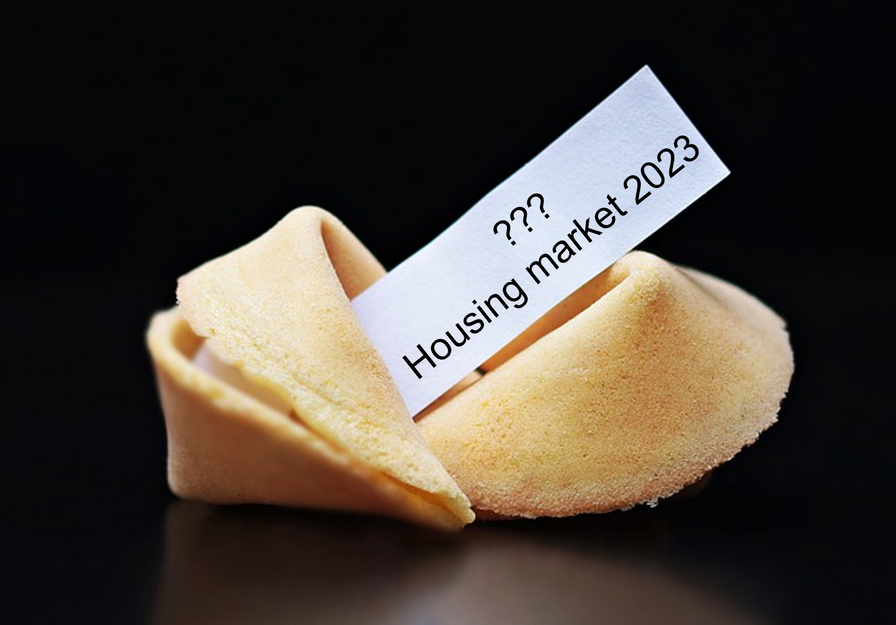 In 2023, we forecast that UK house prices will fall by 8-10%; housing transactions to fall by more than 20% to around 960,000; Bank Rate to continue to increase to a peak of 5.25% in September 2023 before starting to fall.
In 2022 the UK housing market played a game of two unequal halves, which were defined by the September mini-budget, rising before it and falling after it. We expect 2023 to be a challenging year, but with housing market conditions improving in the second half and possibly gaining momentum from September onwards.
Twindig Housing Market Index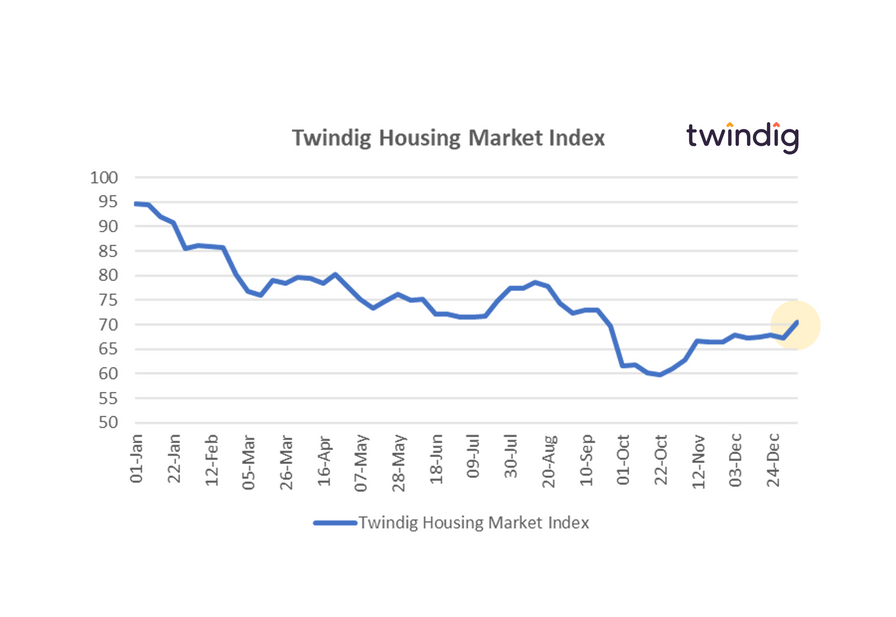 The Twindig Housing Market Index has had a positive start to the year rising by 4.9% this week to 70.6 its highest level since 17 September 2022. Investors were most optimistic about the UK Housebuilders, a pattern we often see at the start of the year. Statistically, it is a brave person who bets on the share prices of housebuilders falling in the first quarter of any given year.

Subscribe to Market Views