Houselungo 24 July 22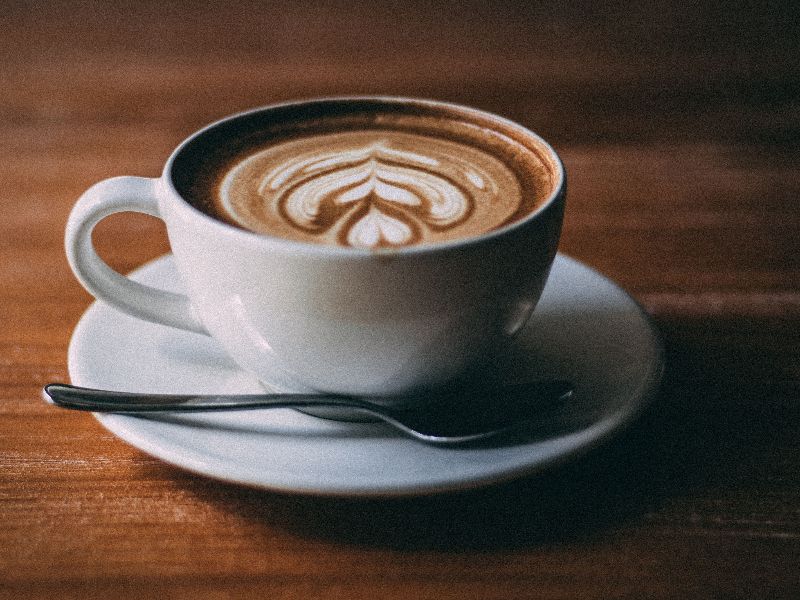 8 out of 10 see house prices rise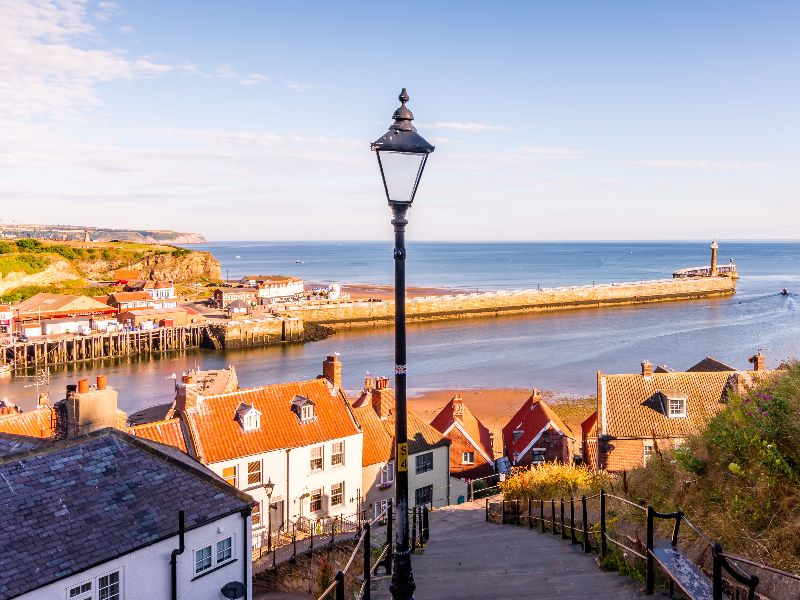 The average house price in the UK is £283,496, average prices have increased by 12.8% or (£32,210) over the last year, and increased by 1.2% or (£3,412) last month.
UK house prices rose in eight regions and fell across two regions of the country in May 2022. Overall average house prices rose by £3,412 across the UK, this was a bigger rise than in April when average UK house prices increased by £2,559 suggesting that the costs of living and mortgage rates rises are yet to take some of the heat may be coming out of the UK housing market.
UK average house prices have increased by 22.9% (£52,887) since the start of the COVID-19 pandemic.

London house price growth slows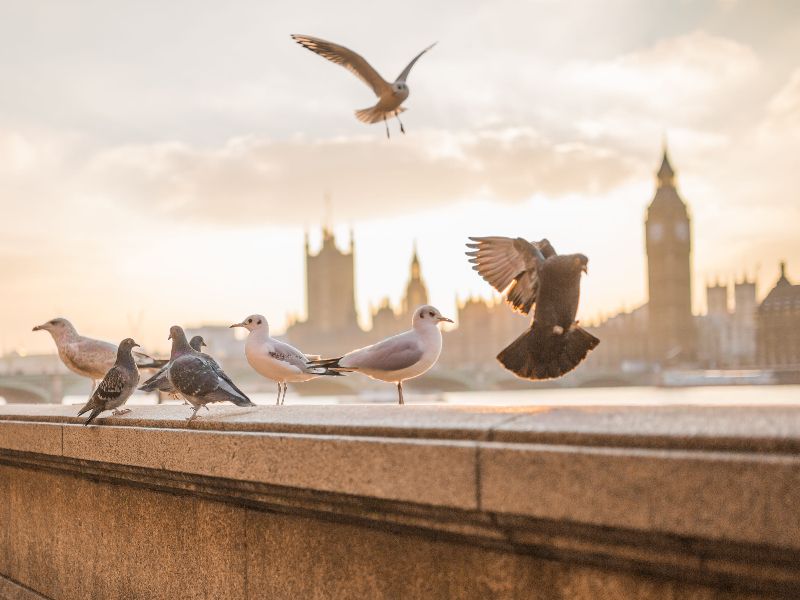 The latest data from the Land Registry shows that the average house price in London rise by 0.2% or £992 to £525,183 in May 2022. House prices rose in 24 of the 34 London boroughs during May.
The biggest rises were in Islington up £25,730 (3.6%), Hammersmith and Fulham up £23,440 (3.2%) and Kingston Upon Thames up £16,770 (3.2%).
The biggest London house price falls last month were to be found in Kensington and Chelsea down £113,930 (8.0%), the City of Westminster down £846,980 (8.8%) and the City of London down £62,230 (7.3%).
Cost of living bites housing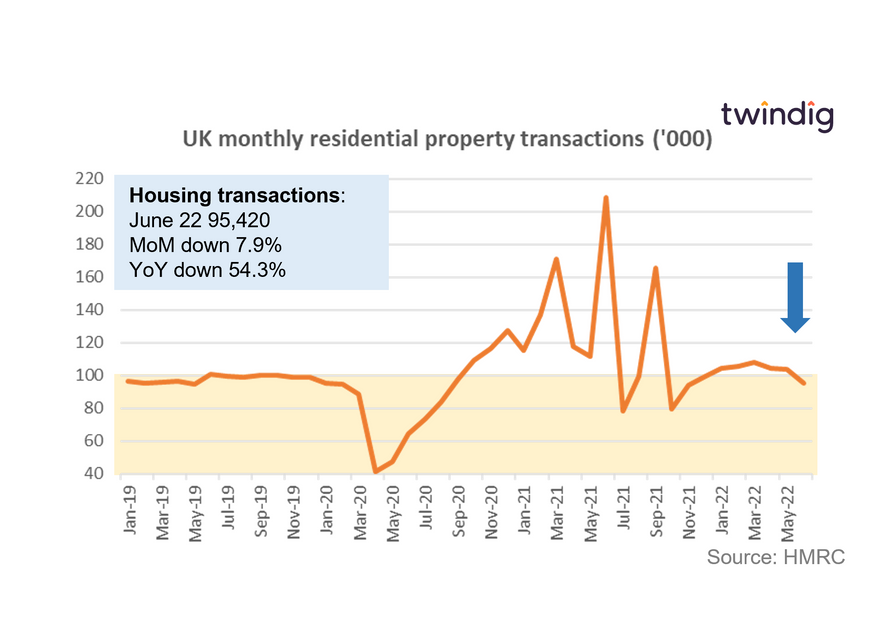 HMRC released provisional housing transaction data for June 2022 on Thursday
What they said
Housing transactions in June 2022 were 95,420
This is 7.9% lower than in May 2022
This is 54.3% lower than in June 2021
Twindig take
It is significant that housing transactions fell by almost 8% in June, the first time this year that housing transactions have fallen below the long-run average of 97,943, perhaps this is the first sign for the housing market that the cost of living crisis is starting to bite.
The revised data from HMRC now shows that housing transactions have fallen for three months in a row and this trend is in line with our favourite lead indicator (mortgage approvals).
Meanwhile, as we reported yesterday, house prices continue to rise in most parts of the country, which, in our view, demonstrates that housing transactions act as a buffer to house prices in a challenging housing market. As the outlook weakens fewer households choose to move, this reduces the supply of homes for sale, which in turn helps to underpin house prices.
The hottest housing markets right now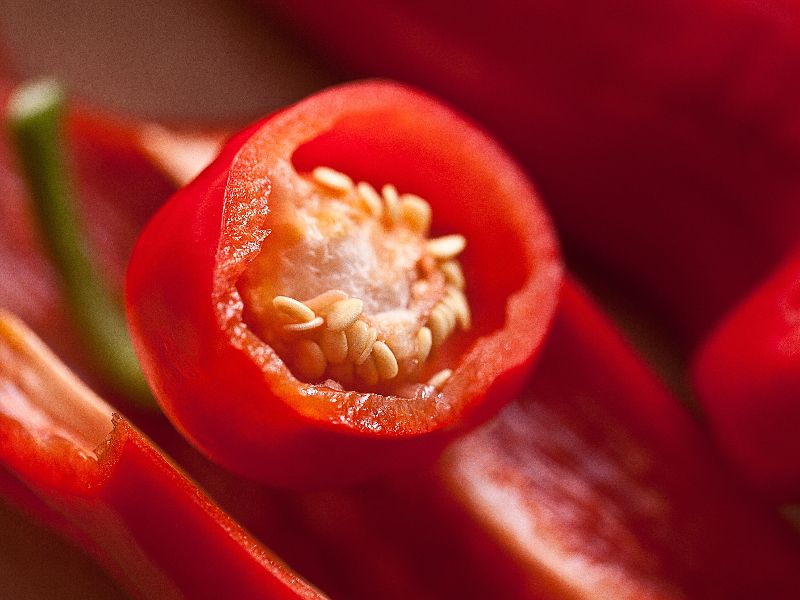 We often talk about 'the UK housing market' and 'UK house price inflation' as if there is one housing market and one rate of house price inflation. Neither is true.
The UK is made up of hundreds if not thousands of tiny housing markets, which operate independently of each other. One person buying a home in Swindon does not move the housing market in Stockwell.
In this article, we look at the hottest 25 housing markets across the country.
Biggest house price increases last month
The biggest house price winners last month were in Hambleton in North Yorkshire where house prices increased by 7.6%
In second place came Craven, also in North Yorkshire where house prices increased by 6.5% and in third place with house prices rising by 6.2% was South Hams in the south of Devon.
Interesting to see that the top three came from across the country.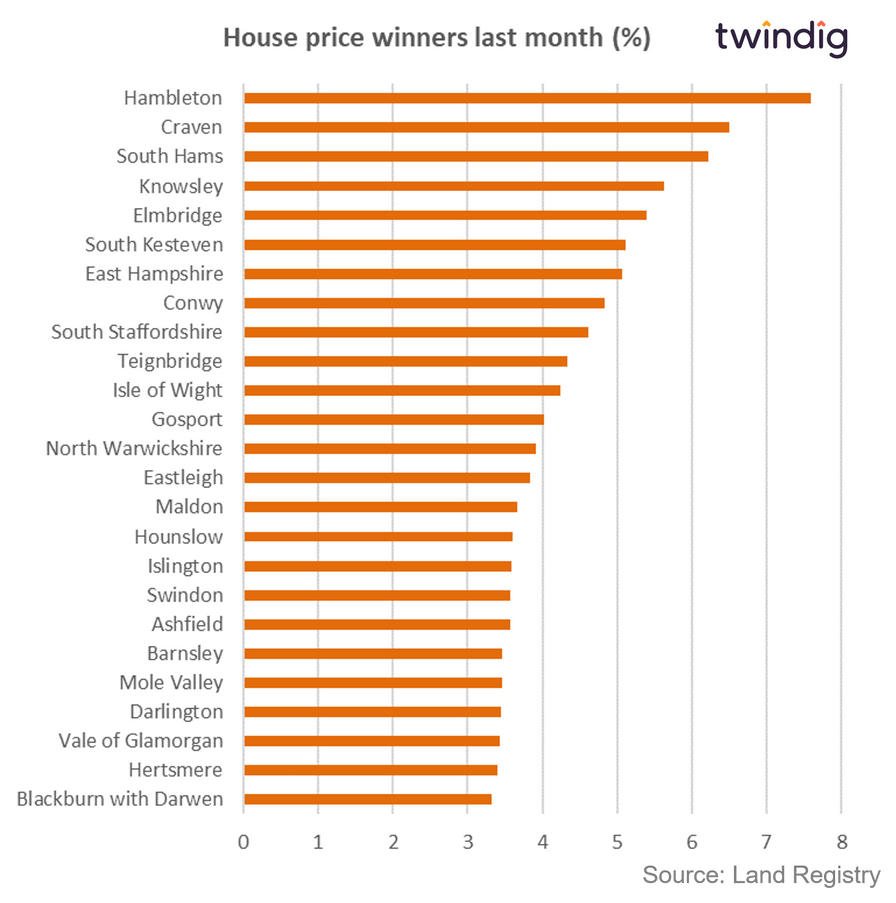 To see which housing markets increased the most in monetary terms, click Read more below:



Twindig Housing Market Index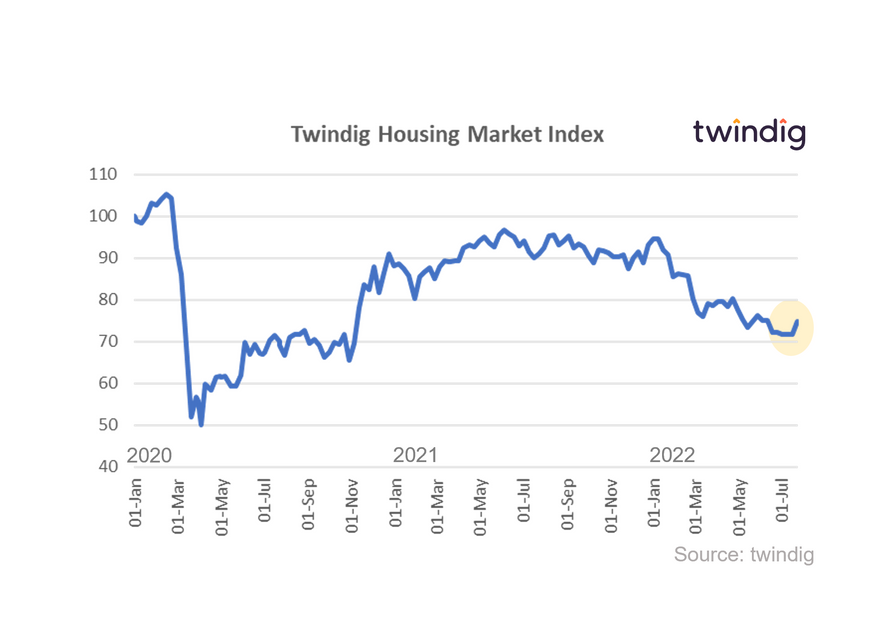 In the week that saw house prices rise by £3,412, housing transactions fall by almost 8%, and the choice for our next Prime Minister whittled down to two, the Twindig Housing Market Index increased by 4.2% to 74.8, its most significant percentage increase since 25 December 2021.

We were surprised at the scale of the leap in investor confidence following the significant fall in housing transactions in June 2022. For the first time this year (on a seasonally adjusted basis) housing transactions fell below their long-run average. Is this perhaps the first sign that the cost of living crisis is beginning to impact homebuying decisions?


Subscribe to Market Views