Houselungo 23 October 22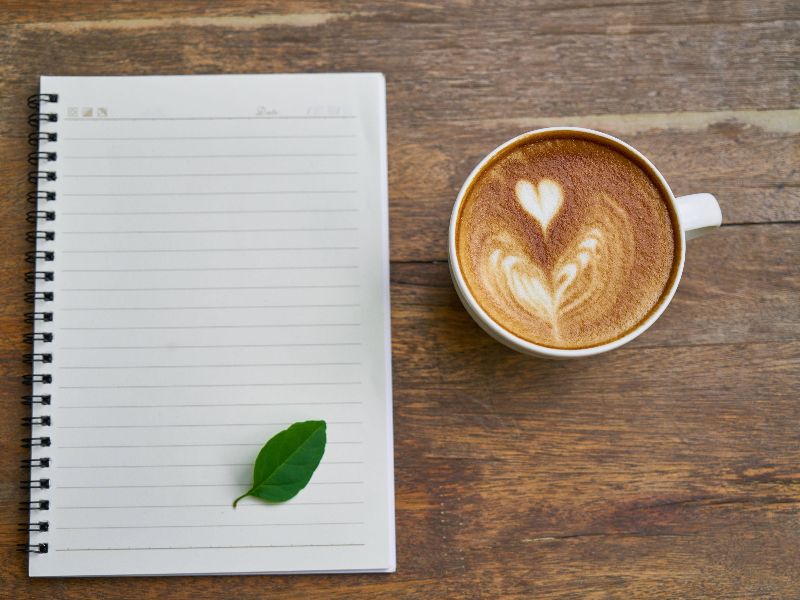 House prices up, but house price growth slowing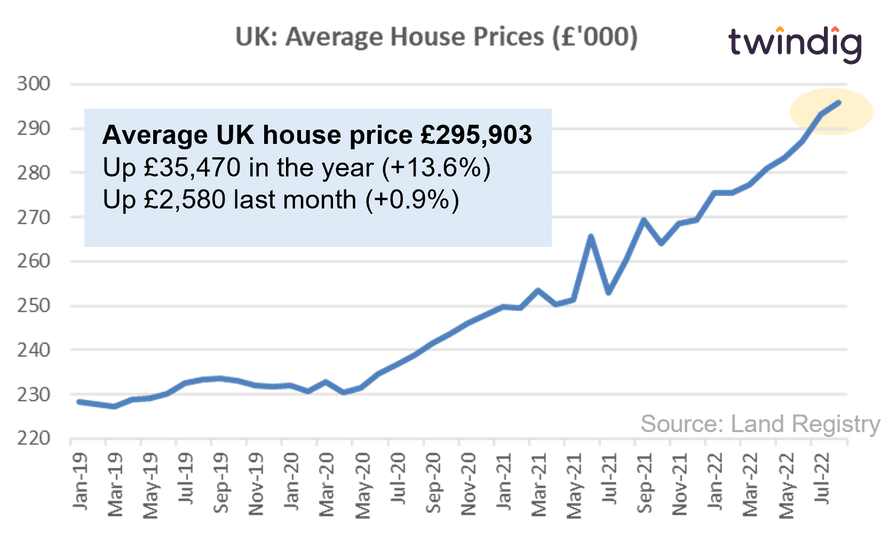 UK house prices rose across all but one region in August 2022. Overall average house prices rose by £2,579 across the UK in August, but the rate of increase appears to be slowing suggesting that the costs of living and mortgage rates rises are finally starting to slow the UK housing market down.
Over the last 12 months, house price inflation across the UK was 13.6%, but varied considerably across the country from 5.7% in Inner London to a rise of 17.0% in the South West of England.
The Land Registry data is the most accurate house price data, in our view, although its publication lags the other major house price indices. The other indices have shown continued growth so far this year and we expect the same of the Land Registry Gold Standard index in the months to come.
We continue to believe that in the medium-term demand will outstrip underpinning house prices.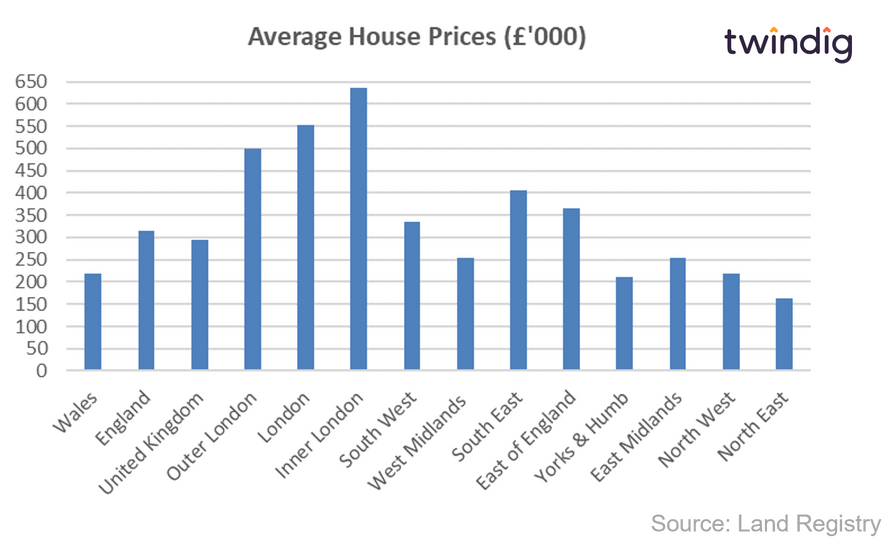 In this article, we look at the house price performance of each region across England and Wales.
Housing transactions more robust than Truss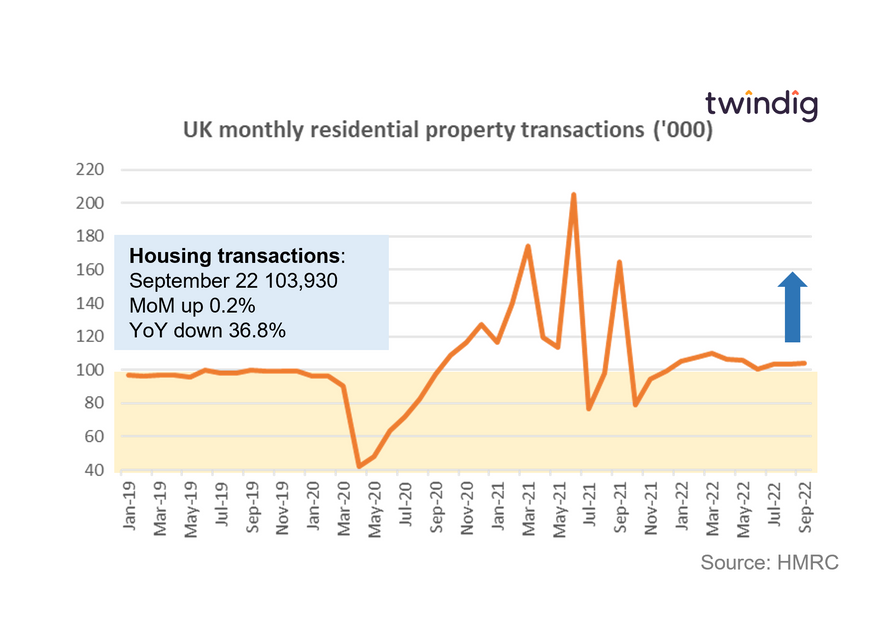 HMRC released provisional housing transaction data for September 2022 on Fridai
What they said
Housing transactions in September 2022 were 103,930
This is 0.2% higher than in August 2022
This is 36.8% lower than in September 2021
Twindig take
It is fascinating that despite strengthening headwinds challenging the UK housing market we saw housing transactions hold firm in September, up slightly on the previous month. Yes, conditions have worsened since the housing transactions were initiated, but they were seen through to completion, the chain did not collapse, and the buyer and seller did not lose faith. Faith in the housing market seems to be much firmer than our faith in our politicians at the moment.
The big drop in housing transactions year on year down 36.8% is due to the rush of transactions in September 2021 looking to complete before the end of the stamp duty holiday.
Whilst many are talking the housing market down, it isn't listening and for now, its resolve is to be a fighter, not a quitter.
Should I stay or should I buy now?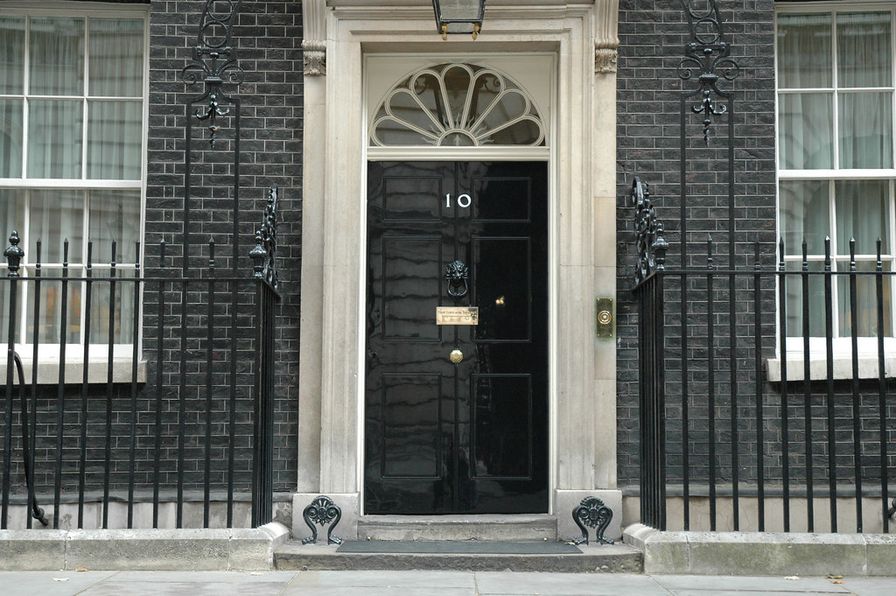 The economy is currently in a bit of a mess, and it seems that the prime minister changes more frequently than the weather and house prices appear to be about to fall. If I am buying a home or thinking of moving, should I 'get the purchase done' or 'put the purchase off'?

The strange outcome is that you might be worse off waiting for house prices to fall because of the impact of rising mortgage rates
Why are you moving?
The key to answering the question is to ask why are you moving? If you are moving home for a job or family reasons, and you have found the home you want to buy, and can afford to buy it, there are strong arguments to suggest that it makes sense to move: You need to move, you have found the home you want to buy and you can afford it.
Won't it be cheaper if house prices fall?
If house prices fall, you are likely to be able to negotiate a better price. However, whilst you may hold all the aces when negotiating a better price, you have a much weaker hand when securing a mortgage.
Mortgage rates are rising, and mortgage rates cannot be negotiated in the same way that house prices can. Mortgage rates are rising, and the impact of rising mortgage rates is likely to be bigger than the impact of falling house prices.

London house prices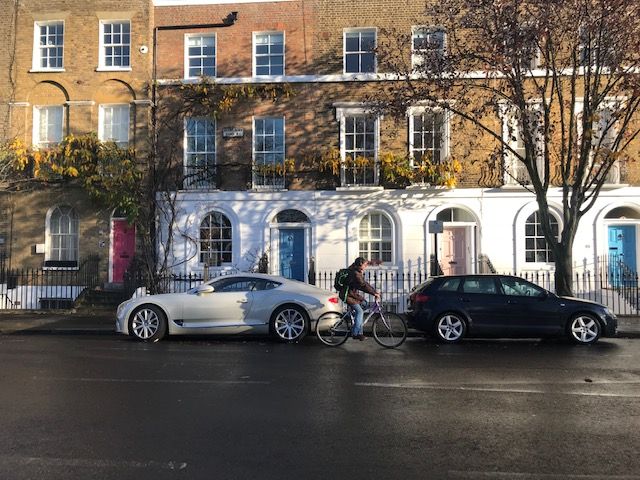 The average house price in London is £552,755. This is 75% or £236,791 higher than the £315,965 average house price in England.

House prices in London have risen by 8.3% over the last twelve months compared to an average increase in house prices across England of 14.3%.
In absolute monetary terms, this translates to an average increase of £42,487 in London and £39,507 in England. House prices in England have therefore increased more in relative terms, but less in absolute terms than they have in London over the last 12 months.
To see the house prices and house price trends by London borough keep reading, you will find all that house price data in the body of this article.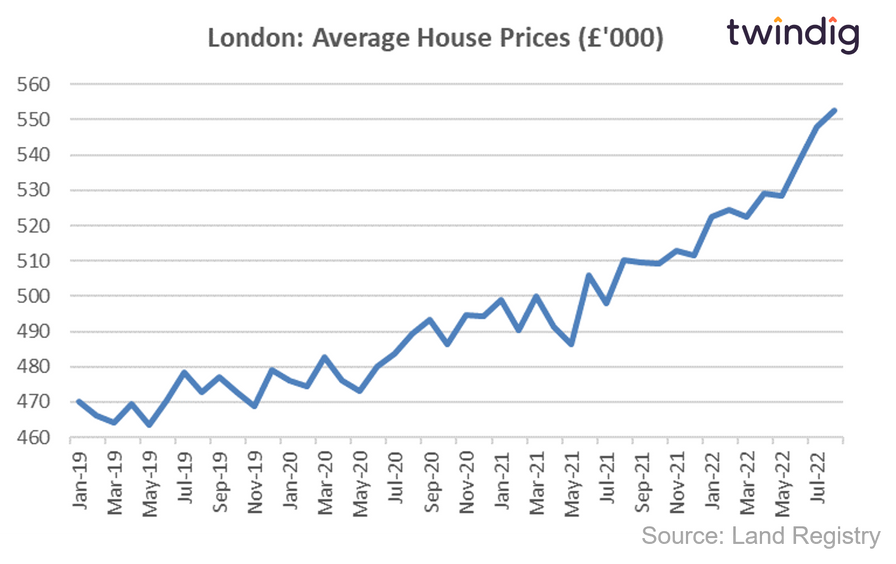 London House Price Outlook
After a very hectic couple of years in the London housing market, it seemed initially in 2022 that the London housing market was returning to more normal trading patterns, although a shortage of homes for sale was keeping prices keen.
The rate of house price growth in London is starting to slow, suggesting that the cost of living crisis is starting to bite. However, house prices are continuing to rise in London, rising in 29 of London's 34 boroughs in August 2022.
In the medium term, the war on inflation has overtaken the COVID-19 pandemic as the biggest risk factor for London house prices, but as inflation is taken back under control we would expect to see a continued recovery in housing transaction volumes and positive momentum maintained for house prices.
Twindig Housing Market Index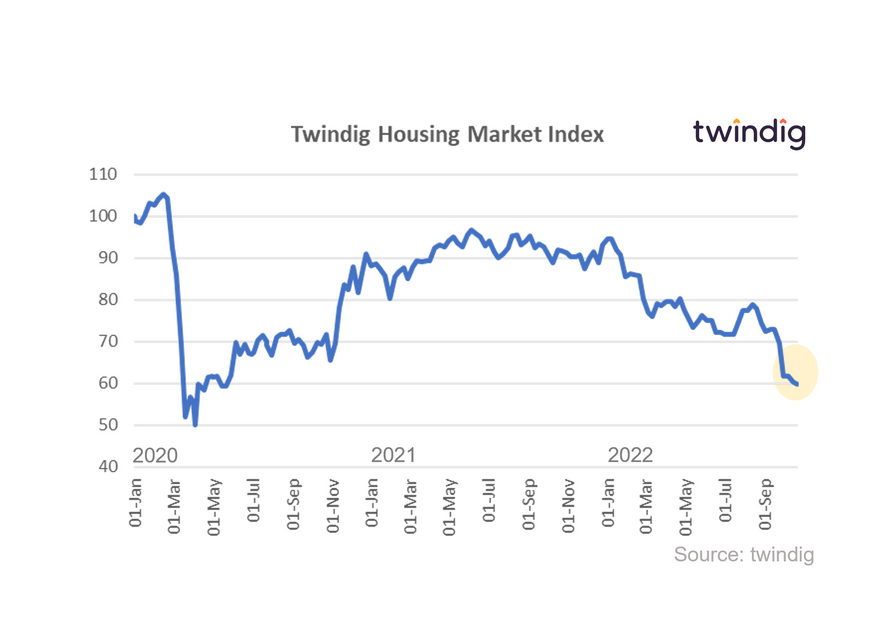 In a week where we asked should the entrance to Number 10 Downing Street be changed to a revolving door, the Twindig Housing Market Index

Last week residential investors were reeling from a change in the Chancellor of the Exchequer and this week they are facing the absence of a functioning Prime Minister. Whilst the Prime Minister might not be under their desk, they will not be at their desk for very much longer. It seems that the political satire 'The Thick Of It' is a calmer, more stable and more logical place to live than real life...
Investors are nervous and on a war footing, one told me that "Until the dust settles, as it must, we are in our command-and-control Bunker" and another that "We are doing nothing until this crazy period is over". Tacking stock and counting to ten is probably not a bad policy, one may live to regret quickly-made decisions and knee-jerk reactions (choose your party leader, chancellor and home secretary with care...)
Aside from the shenanigans in Westminster this week the housing market itself just got on with business. House prices in August rose in all but one of the regions in the UK and housing transactions nudged up not down in September.
Subscribe to Market Views