Houselungo 22 Jan 23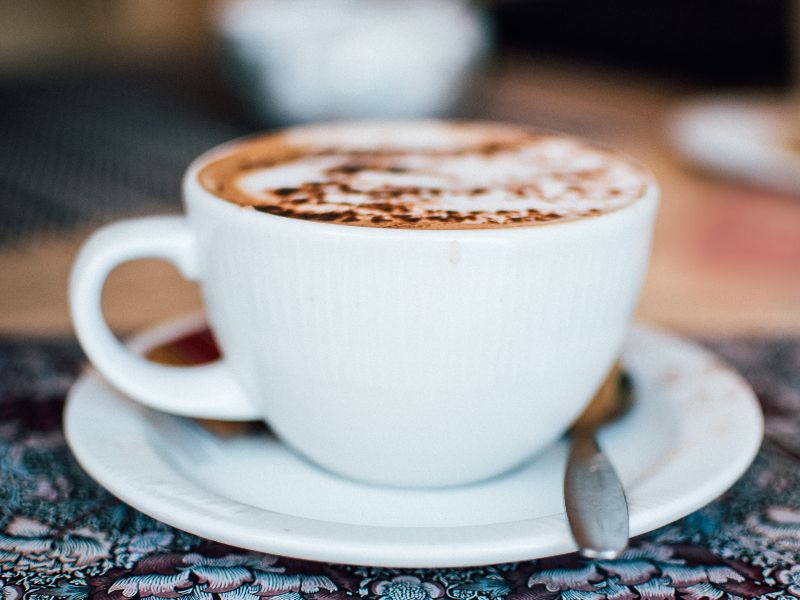 House prices falling it's now official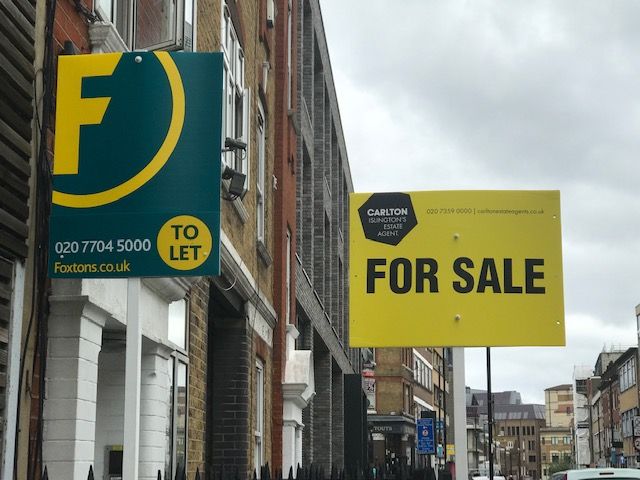 The official house price index published by the Land Registry this week reported that average house prices fell by 0.3% or £954 in November 2022, confirming what the Halifax and Nationwide house price indices were already reporting.
UK house prices fell across seven regions in November 2022 and rose in four. Overall average house prices fell by £954 across the UK in November, and we expect to see house prices continue to fall for several months to come.
London housing market finely balanced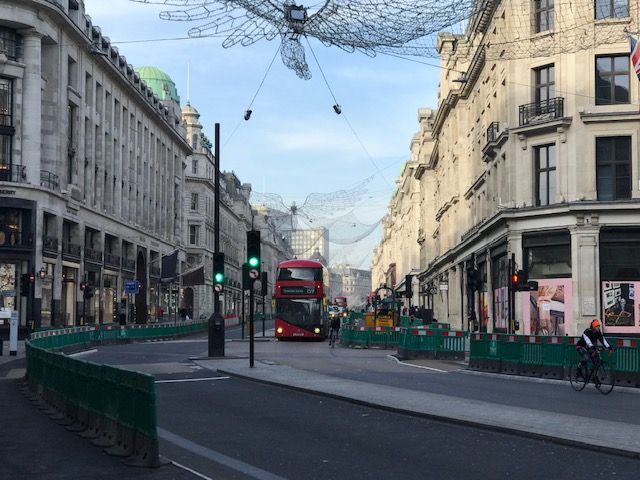 Across London the official figures show that half of the boroughs reported house price rises, but the other half reported house price falls.
The latest data from the Land Registry shows that the average house price in London rose by 0.12% or £626 to £542,311 in November 2022. However, house prices fell in 17 of the 34 London boroughs during November.
The biggest rises were in the City of London up £88,586 (10.5%), Hillingdon up £9,311 (1.9%) and Hounslow up £8,630 (1.9%).
The biggest London house price falls last month were to be found in Hammersmith and Fulham down £43,707 (5.6%), Islington down £28,500 (3.8%) and Barnet down £13,216 (2.2%).

Home buyers and home sellers staying indoors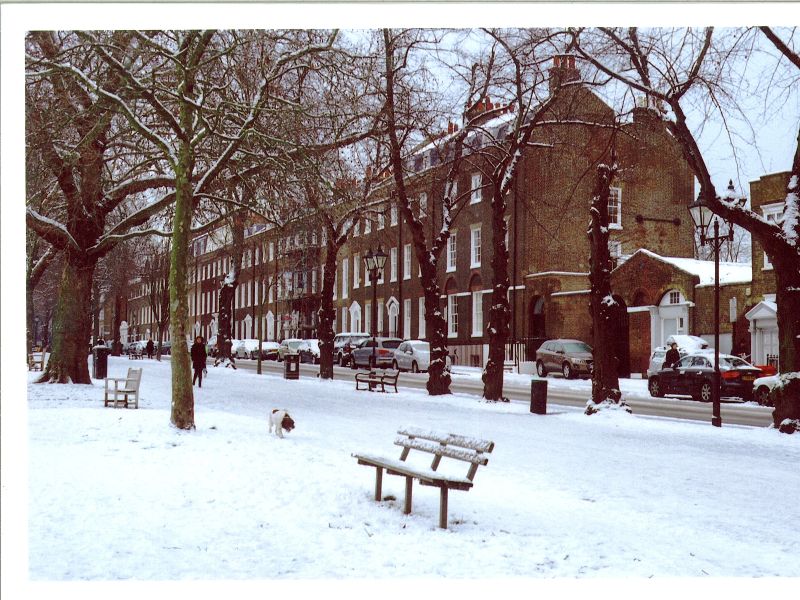 RICS released their December 2022 UK Residential Market Survey this week
What RICS said
Buyer demand still falling, fewer sales being agreed
National house price net balance continues to retreat
Twelve-month price and sales expectations indicative of further declines ahead
Twindig take
The December RICS survey reported a further weakening in the sales market as 2022 drew to a close. Metrics tracking sales, instructions and price trends all worsened and the forward-looking indicators suggest that the housing market will remain on a downward trajectory in the coming months.
New buyer enquiries continue to fall as the increased costs of living, higher mortgage rates and expectations of house price falls weigh on home buyers minds and wallets.
Sellers are also feeling the pinch, the RICS indicator for fresh listings coming to the market was at its lowest since September 2021 in December.
Credit Conditions getting tighter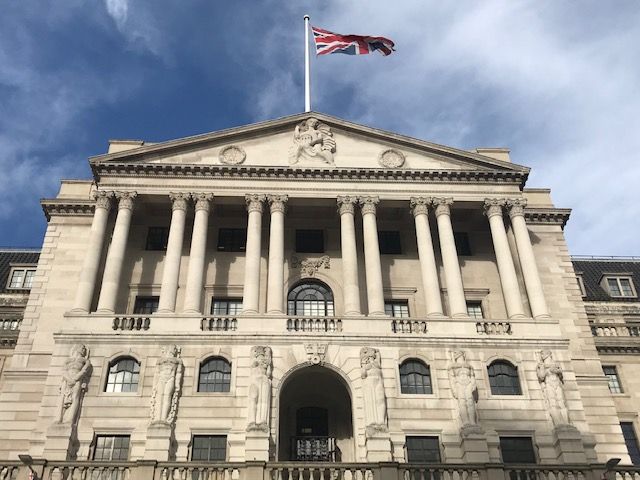 The Bank of England published its Q4 2022 Credit Conditions Survey on Thursday
What they said
Mortgage supply expected to decrease in the coming quarter
Demand for mortgages is expected to decrease in the next three months
Mortgage rates rose in the last quarter and are expected to rise during the next quarter
Twindig Take
We had already seen in the mortgage approval numbers that mortgage market activity was contracting as November 2022 saw the lowest number of mortgage approvals since Lockdown 1, and mortgage supply is expected to reduce further in the coming quarter. The financial markets have stabilised since the disastrous mini-budget, but we are not out of the woods yet.
Interestingly, after a significant (mini-budget induced) fall in demand for mortgages in Q4 2022, demand is expected to continue falling in the coming months. However, we do not believe that the desire to buy a home has reduced, rather that as mortgage rates rise and lending criteria is tightened more would-be homebuyers are biding their time.
The Credit Conditions survey also suggests that mortgage spreads are likely to continue to widen - which means the gap between underlying interest rates and mortgage rates will get bigger. Therefore if underlying interest rates rise mortgage rates are likely to move upward as well.
It seems to us that after a couple of very hectic years in the UK housing market, 2023 is likely to be a quieter year where the housing market moves at a less frenetic pace.
Twindig Housing Market Index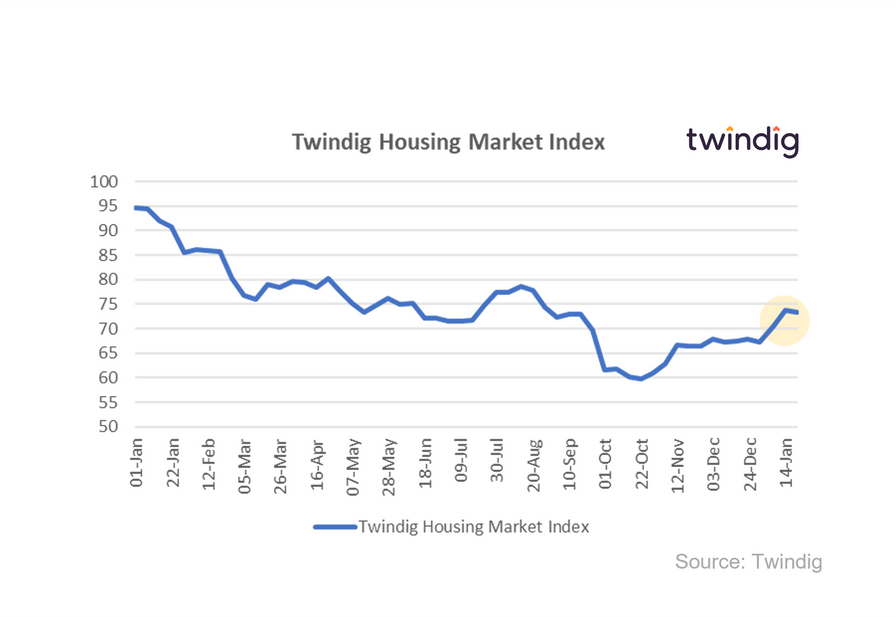 In the week that saw average house prices fall by £1,000 and London house prices stall the Twindig Housing Market Index nudged down by 0.4% to 73.4 this week.
This week's newsflow was chilly, Land Registry house price index falling, RICS reported that agents are seeing fewer home buyers and fewer home sellers and the Bank of England reported that lenders expect credit conditions to tighten in the three months to February 2023. We might not have enjoyed reading this week's housing market news, but across all the various sources, it was consistent.
The message coming across loud and clear is that the UK housing market is slowing down. This does not, in our view, mean that the housing market is about to crash, but rather that it will not be travelling at the frenetic pace we have seen over the last couple of years.
Subscribe to Market Views