Housepresso 5 Feb 23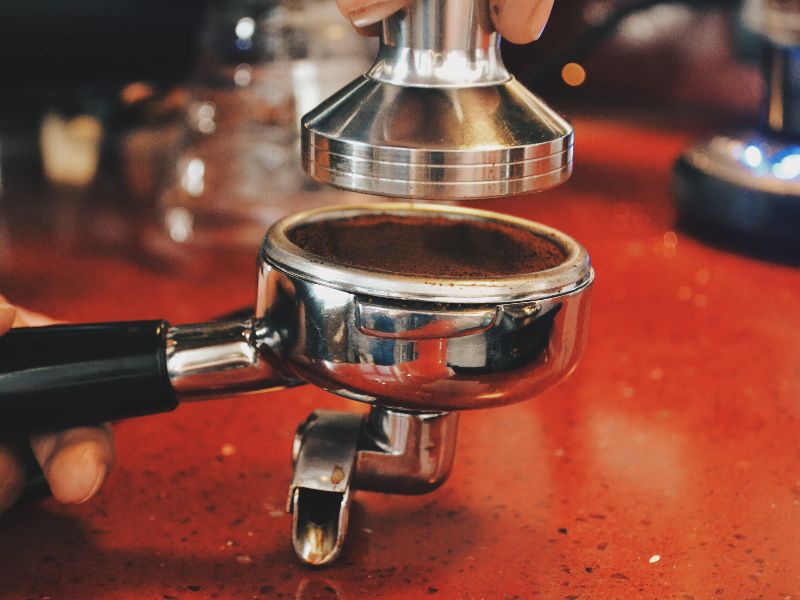 Dry January continues into February for house prices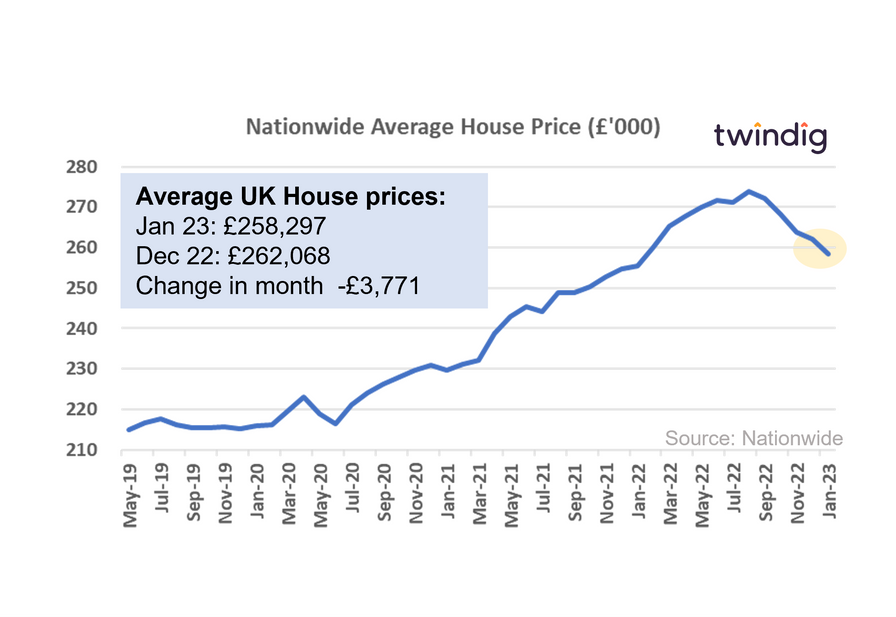 Many, especially those partaking in dry January, will, like the housing market be happy to have left January behind them. House prices continued trending downwards in January, falling by £3,771 in the month to £258,297. But although many will be able to cheer themselves up with a drink this week, the Nationwide, expects the January drought to continue

Mortgage approvals fall down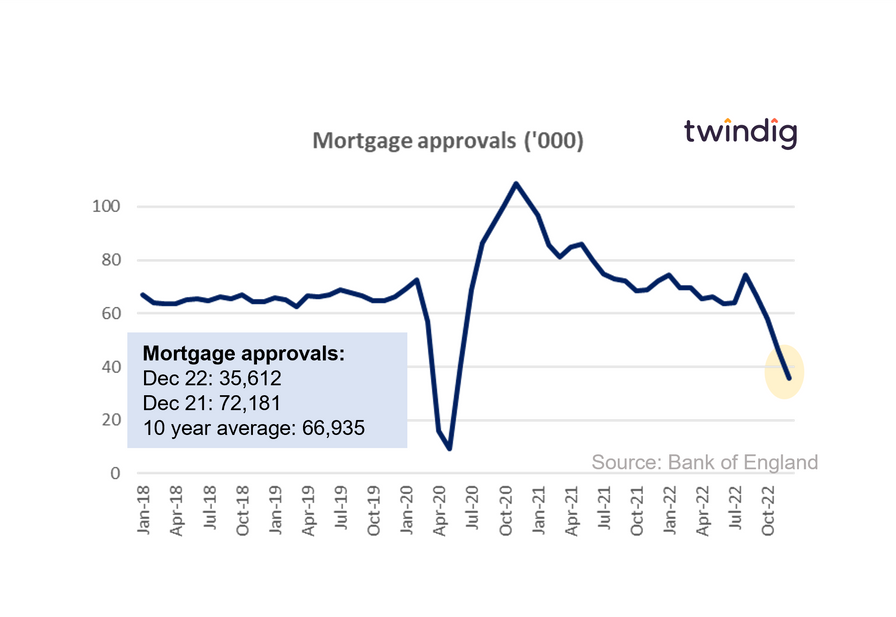 The latest data shows that mortgage approvals fell off a cliff in December 2022, reaching a new post-COVID-19 low. This does not bode well for those looking to move house, but it may act as a cushion for house price falls
Mortgage rates leap up again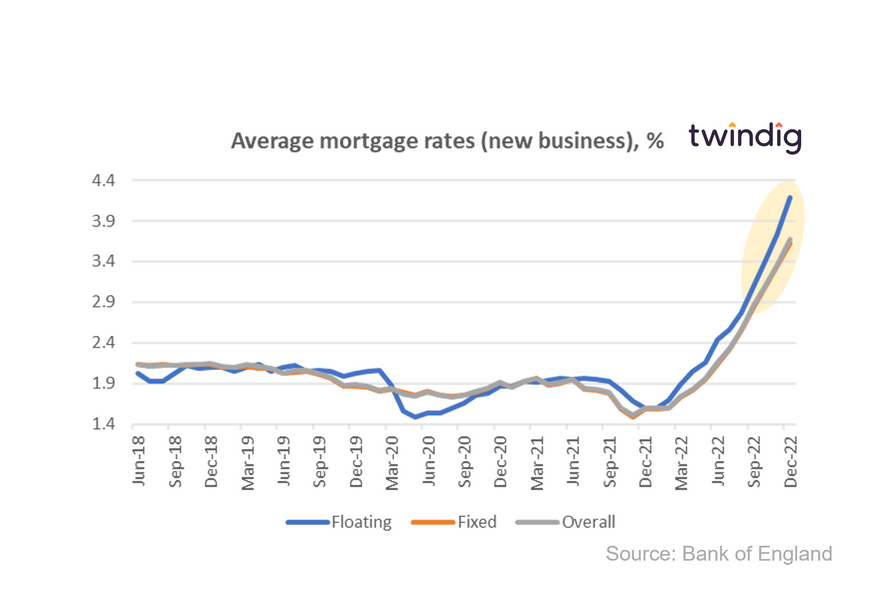 The latest data from the Bank of England revealed that overall average mortgage rates for new business increased again in December 2022, rising by almost 10%. We haven't seen average fixed rates this high for 10 years and floating rates are higher than they have been since November 2008.
The mortgage rate podcast
This week Daniel and I chatted about all things currently going up and down in the mortgage market, what impact are falling house prices and rising interest rates having on the housing market?
Bank rate hits the big 4.0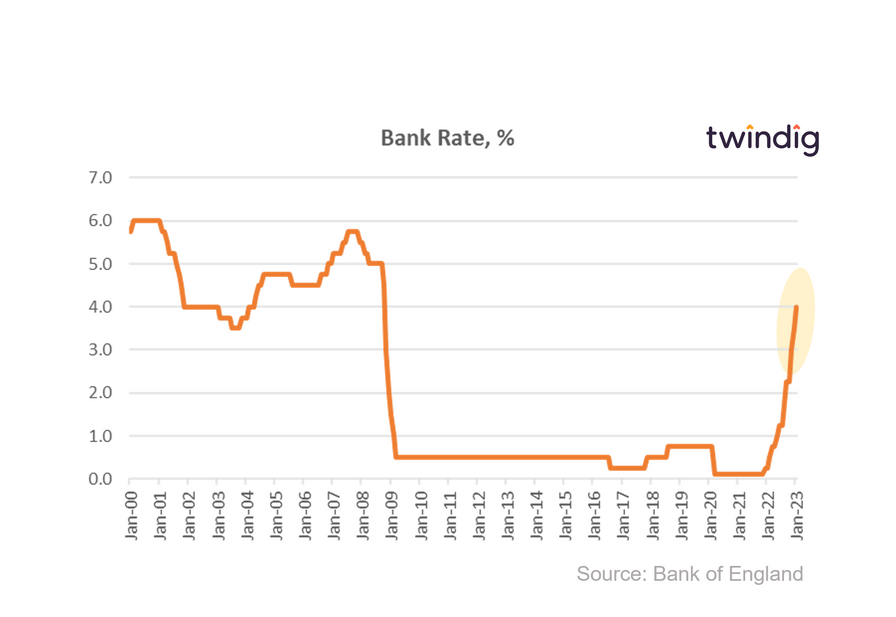 The Bank of England raised its Bank Rate to its highest level since October 2008 on Thursday as it hi the big 4.0 - but what does this mean for your mortgage payments?


Twindig Housing Market Index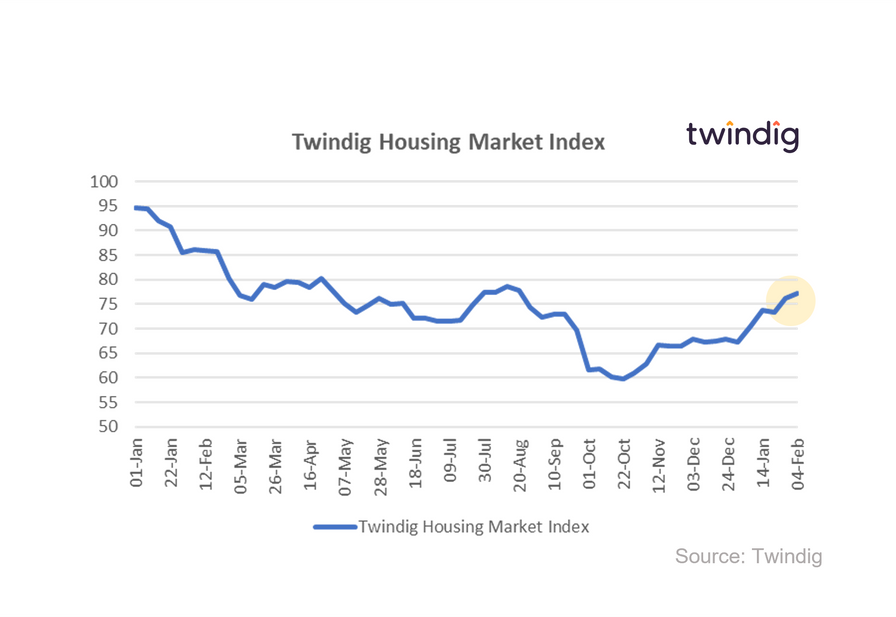 In the week that saw house prices fall for the fifth month in a row, mortgage approvals tumbled to just 35,600 and Bank Rate hit the big 4.0, the Twindig Housing Market Index (a measure of investor confidence in the UK Housing market) increased by 1.2% to 77.1.

Subscribe to Market Views