Is Wayhome the right way to buy a home?
Wayhome: Gradual Homeownership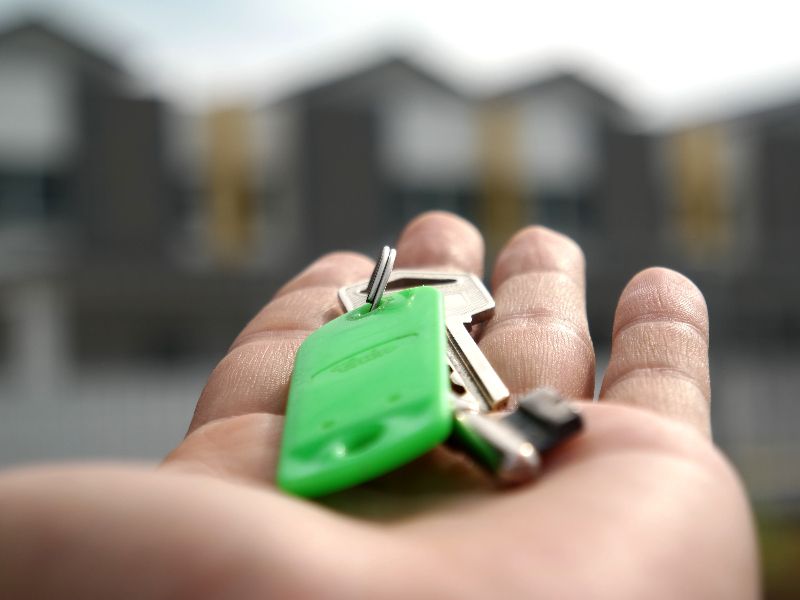 What is Wayhome?
Wayhome is a company that seeks to help aspiring homeowners. Wayhome's target market is those who cannot afford to buy the same type of home that they rent.
Wayhome recognises that it is difficult to save for a house deposit whilst you are paying rent and frustrating that you can often afford to rent a bigger home than you can buy.
Wayhome offers a hybrid solution where you buy a proportion of the home, at least 5%, and pay rent on the rest. We believe that the beauty of Wayhome's Gradual homeownership scheme is that it allows you to invest in the housing market as you can afford it and offers you security of tenure. Although you may be paying rent on 95% of the home, as long as you are paying the rent and looking after the property Wayhome cannot ask you to leave.
At one level Wayhome's gradual homeownership scheme is a form of shared ownership, which in many cases offers the homebuyer more flexibility than offered by a traditional housing association. This flexibility does of course come with a price, but Wayhome is banking on this price being outweighed by the benefits offered by their Gradual Homeownership model.
How does Wayhome work?
You pay for at least 5% of the home and Wayhome buys the rest. There is no mortgage, you and Wayhome become co-owners of the home.
You put in what you can (at least 5%) and Wayhome's funding partner's put in the rest. You pay rent on the part you don't own yet. The more you buy the less rent you have to pay.
How do I qualify for Wayhome?
To be eligible for Wayhome's Gradual Homeownership scheme you need:
a minimum households income of £24,000
at least a 5% deposit plus your share of the costs of buying a home (with a minimum deposit of £7,500 - if the home you want to purchase through wayhome costs less than £150,000 you will need a deposit of £7,500)
Will Wayhome help me buy any home?
No. Only certain homes will meet Wayhome's eligibility criteria. Wayhome scans, filters and analyses the market so that only homes it considers to be good investments are eligible. For instance, Wayhome will rule out homes on or near flood plains and those with a history of structural subsidence, neither of which are things you would want anyway.
_________________________________________________________________________________

Twindaq: the new way to buy and own property


Living in a world with high house prices and rising living costs we believe there is a better way to buy, own and sell property.
Twindaq aims to bring a way to buy property without the need for a large deposit, a big mortgage or a high income.
If you would like to find out more, join the twindaq wait list
__________________________________________________________________________________
How does Wayhome calculate my rent?
Wayhome estimates the rent based on the rent paid for similar homes in the area whilst also making sure it provides their funding partners with an appropriate return on their investment. The rent is reviewed by three separate property experts to ensure that it is fair for all parties
Wayhome will ensure that your rent will be no more than 37.5% of your household income. This will of course limit the number of homes you would be eligible to buy through Wayhome, but it is sensible for you, Wayhome and their funding partners that your finances are not too stretched to can pay the rent and cover your living costs.
Will my Wayhome rent increase?
Yes. Your Wayhome rent will increase once a year at the rate of the UK Government's Retail Price Index (RPI)
Can I Get my Wayhome rent recalculated?
Yes. You can ask for a rent review every fifth year that you have been living in your Wayhome. This review will reset the rent based on the rent currently charged on similarly sized properties in the area where you live. It is probably only worth asking for a rent review if you believe that your rent is above the market rate. If your rent is deemed to be below the market rate it may be increased rather than decreased.
Is Wayhome Shariah-compliant?
Yes, Wayhome has been certified as a Shariah-compliant homeownership option as they is no traditional debt and therefore no traditional interest to be charged. This will be welcome news to those who require a Shariah mortgage, or other Shariah-compliant finance option to fund their home purchase.

What are the costs of using Wayhome?
When buying a home using Wayhome's Gradual homeownership scheme you will have to pay your share of the usual buying costs. If you are providing a 5% deposit you will have to pay 5% of each of the following costs:
the Stamp Duty,
the Conveyancing fees
the property survey
How do I buy more of my home?
You can buy more of your home simply by paying more to Wayhome than your agreed monthly rent. If you make additional payments three things happen:
You will pay another slice of the acquisition costs. By way of example, if the purchase price of your home was £300,000 and the acquisition costs were £20,000 and you want to buy an additional £1,000. The £1,000 is 0.33% of the purchase price of the home and you would therefore also need to pay 0.33% of the acquisition costs which is £66. So to buy another £1,000 you will need to pay £1,066
In this example, you will now own an extra 0.33% of your home
Your rent will reduce. Assuming that you previously owned 5%, you would be paying rent on 95% of the property. Buy buying the additional £1,000 you will now only be paying rent on 94.67% of your home and therefore your rent will fall by 0.35%.
How much is Stamp Duty
When buying with Wayhome's Gradual Homeownership scheme you will pay a higher rate of Stamp Duty than if you were a traditional first-time buyer. With Wayhome you will be buying your home in partnership with their funding partners which means at every stamp duty band the stamp duty will be three percentage points higher than if you were a traditional first-time buyer.
You can use our stamp duty calculator to see what the stamp duty holiday will be – if you use Wayhome's Gradual homeownership scheme you will fall into the middle column in our calculator – the 'Additional property' column.
Can I buy all of my Wayhome?
You can buy up to 40% of your home through the Wayhome Gradual homeownership scheme. If you want to own more than 40% your only option is to buy the remaining 60% from Wayhome's funding partners.
You can buy out Wayhome's funding partners at any time provided the price of the home is higher than the price you originally paid for it.
What are the costs of buying out the funding partners in my Wayhome?
If you would like to buy all of your wayhome you will need to pay for a valuation survey from a qualified RICS (Royal Institution of Chartered Surveyors)
Your Wayhome will also have an Early Buyout Period, which depending on the property will be between five and ten years. If you are buying your wayhome with the Early Buyout Period you will have to pay all of the Acquisition Costs (Stamp Duty, Conveyancing Costs and Property Survey) that you have not already paid. If you are buying outside of the Early Buyout Period then these costs are waived.
You will also have to pay all the statutory taxes associated with the home purchase. These taxes change from time to time and we recommend that you take legal and financial advice to ensure you are fully informed of the tax and financial implications of fully purchasing your Wayhome.
What's in it for Wayhome's funding partners?

They receive rent on the part of the property you do not yet own, which provides them with a long-term low volatile investment giving them a steady return.
How does Wayhome make money?
Wayhome's funding partners are looking to invest in the UK residential market and Wayhome receives fees from its funding partners each it arranges an investment for them.
Should I use Wayhome to buy my home?
We are not in a position to give financial advice. We would recommend that you speak with a qualified Financial Adviser and ask them to help you decide if the Wayhome Gradual Homeownership scheme is the right way for you to buy a home. Ask them o provide you with a list of pros and cons as they relate to your particular financial circumstances.
Are there alternatives to Wayhome?
Yes, there is a growing number of alternatives to Wayhome, and the 'rent-to-own' or 'rent-to-buy' sector is enjoying a period of innovation and growth. Twindig has looked at a number of alternatives to Wayhome and you can read our reviews by clicking on the links below:
Adjoin Homes - get in your dream home now
Kettel Homes - move in without a mortgage
Keyzy - move in now, buy later
Proportunity - help to buy for the wider housing market
Subscribe to Market Views