Is Keyzy the easy peasy way to buy a home?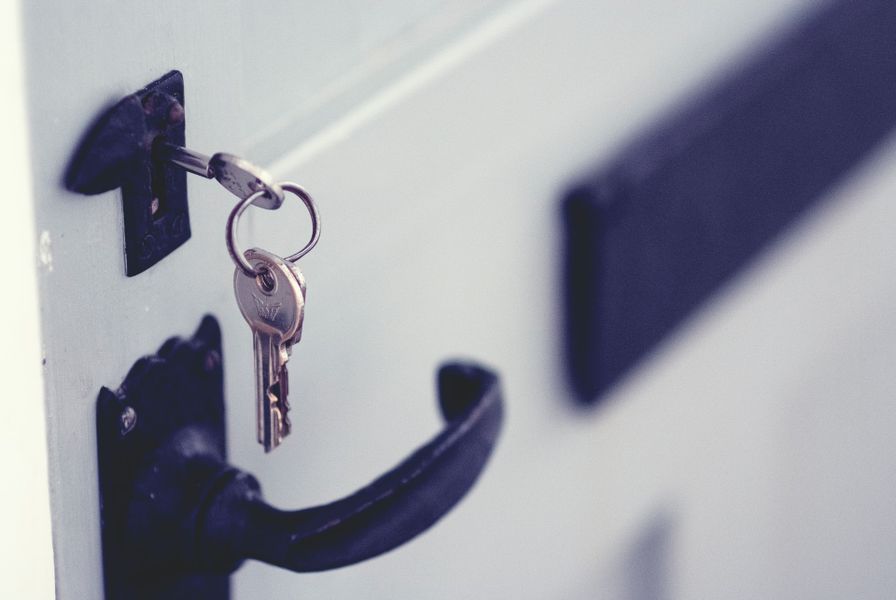 What is Keyzy?
Keyzy is the latest in a growing number of young innovative companies that is on a mission to make the home buying process easier and more affordable.
Keyzy focuses on helping to unlock the housing market for first-time buyers who are currently locked out through a rent-to-own model. They are seeking to solve the same problem, as wayhome, but in a similar, but subtly different way.

Why do we need Keyzy?
Keyzy is designed to help those who are locked out of the housing market, those who because of slow wage growth through a period of high and sustained house price inflation find themselves unable to get a foot on the housing ladder.

Keyzy aims to help those left behind get a foot on the property ladder


How does Keyzy work?
There are five simple steps in the Keyzy homebuying process


Keyzy homebuying Step 1 - your budget
The first step is to agree with Keyzy your budget, that is how much rent you can afford to pay on a regular month in month out basis. Keyzy will take you through a standard affordability or budget checker which will look at your income, your outgoings and expenditure, and your financial situation (student loans, credit cards, bank loans etc). In our view, Keyzy's budget calculator is very similar to those used by mortgage companies, but the benefit is that with Keyzy you will not be capped at 4.5 times your income because you are paying rent rather than servicing a mortgage and so the mortgage affordability rules do not apply when buying a home through Keyzy.


Keyzy homebuying Step 2 find your home
Once you have your budget you can start looking for a home to buy. No doubt your search will start on a property portal such as Boomon or Rightmove, but we would also suggest that you look at the websites of estate agents in the areas you want to live in and start to build relationships with your local agents.

Once you have found your home, you negotiate a price just as you would if buying a home in the traditional way.


Can I buy any home through Keyzy?
No. Keyzy has a set of eligibility criteria, a home has to be able to be occupied straight away (ie chain free) and not require significant building works, refurbishment or renovation to be of a liveable standard (so no 'Homes under the Hammer' doer uppers!)


Can I buy a leasehold property through Keyzy?
Yes, but, if you are buying a leasehold property through Keyzy it will have to have at least 100 years remaining on the lease and not have any honorous lease terms


Keyzy homebuying Step 3 - Apply for Keyzy to buy your dream home
Once you have found your home and agreed on a price, rather than arranging a traditional mortgage, you arrange for Kyzy to buy the home on your behalf. This is a great step because buying a home, especially for the first time can be a very daunting, laborious and stressful process. Keyzy seeks to reduce much of that stress by doing the hard work for you. Keyzy will arrange for the surveys, the local searches, the title checks and the conveyancing on your behalf


Keyzy homebuying step 4 - Move in and start saving
Once Keyzy has bought your home you are ready to move in. Once you have moved in you start paying rent to Keyzy. However, because Keyzy is a rent-to-own model you will find that up to 25% of your rent payments are used to buy your home rather than rent it. This means that every month you will own a little bit more of your home.


Keyzy homebuying step 5 - buy the home / or walk away
Keyzy is a rent-to-own product, so when you are ready (or can afford to), at any time you can buy the home from them.

You can also sell the home to another buyer if you choose not to buy the home. If you choose to do this and the value of the property has increased you will keep the increase in value


How much do I pay Keyzy to buy my home?
A great feature of Keyzy is that the purchase price is locked from the time you move in. If house prices rise you will not have to pay more for your home. Your Keyzy purchase price will be the amount they paid for the home plus their legal fees and stamp duty. However, if when you come to buy your home from Keyzy the price has fallen, you will still need to pay the price that was locked in when you moved in. House prices can go down as well as up, but they do tend to go up more often than they go down.



How much of my Keyzy rent 'buys' my home?
Once you have agreed to your lease with Keyzy up to 25% of your rental payments will be knocked off the agreed purchase price of the home.


Do I need to have a deposit to buy with Keyzy?
No. Keyzy operates a rent-to-own model so rather than paying a deposit and monthly mortgage payments you will just pay your monthly rent to Keyzy, but up to 25% of the rent will be used to buy your home. So if you are paying £1,000 per month, up to £250 will be taken off the Keyzy purchase price each month.


How much do I have to earn to use Keyzy?
Keyzy requires that your household (those buying a home through Keyzy) has a minimum household income of £30,000.


What fees does Keyzy charge?
In addition to paying your agreed rent to Keyzy, there is an up-front product fee of between £999 and £1,999 depending on the price and location of the property being purchased.


Does Keyzy charge early exit fees?
Yes. If you choose to leave your home or buy your home from Keyzy before the end of your initial lease there is a 1% early exit fee (1% of your agreed purchase price). If you sell to a third party the exit fee rises to 2%.


Will my Keyzy rent increase as house prices rise?
No. Your monthly payments to Keyzy are fixed for the duration of your lease period. So no nasty surprises.


How long is my Keyzy lease?
Keyzy offers leases of between three to seven years in duration.


Can I overpay my Keyzy rent to buy more of my home?
No. You will pay the same fixed monthly amount you agreed to at the start of your lease for the duration of your lease.


Is Keyzy regulated?
No. Keyzy's rent-to-own product does not fall within the scope of the financial services regulations. With Keyzy you have entered into a leasing agreement rather than a mortgage or home purchase plan.
Should I use Keyzy?
Every homebuyer has a slightly different set of circumstances and there is no one size fits all when it comes to the best way to buy a home. Twindig recommends that you seek independent financial advice before choosing the way to buy a home. However, for those without access to a large deposit, but a stable monthly income sufficient to pay the Kayzy rent then it is certainly worth considering.
The fixed monthly rent will certainly be welcome news given our current environment of rising mortgage rates and living costs
It is important to look at the total costs rather than just the monthly fixed rent, and to look at what it might cost you should you need to get out of your Keyzy lease agreement.
on the plus side Keyzy does shield the homebuyer from house price inflation, once the purchase price is agreed it is fixed, they do not share in any upside in the house price whilst you rent the home from them. However, the quid pro quo is that there is no downside risk protection. If house prices fall the Keyzy purchase price remains unchanged.
Keyzy is also a corporate entity so will pay a higher rate of stamp duty and when you purchase your home from Keyzy you will have to pay them corporate rate of stamp duty rather than the lower rate paid by the majority of homebuyers.
Subscribe to Market Views