Proportunity loans: all you need to know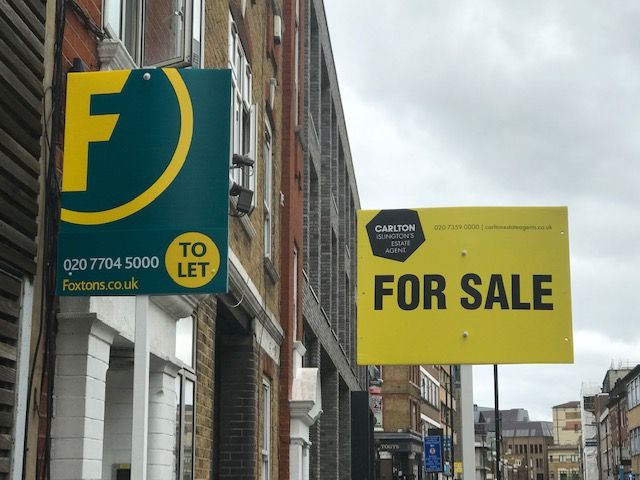 What does Proportunity do?
Proportunity offers 'help to buy' style equity loans for the purchase of homes. Proportunity, like Twindig, knows that the divorce between house prices and wages is increasingly making homeownership impossible for a growing number of aspiring homebuyers.
Many homebuyers, especially those without access to the Bank of Mum and Dad need to find an additional financial top-up to help them on to the housing ladder and Proportunity is there to help provide that additional finance.
As well as providing loans to help you buy a home, Proportunity also uses technology to help you choose where to live and to identify the homes it believes you will get the biggest bang for your buck, based on criteria such as cost, size, location and desirability.
What is Proportunity's vision?
Proportunity sees a world where homeownership is available to all. They aim to unlock homeownership for one million homeowners by 2030.


How does a Proportunity loan work?
A Proportunity loan works over a five-stage journey
Set up a Proportunity account

Your Proportunity account will tell Proportunity about your financial situation, the type and location of the property you are looking for and act as your hub and Proportunity dashboard.
Calculate your budget
Work out how much deposit you have ready (you will need a minimum of 5% of the purchase price), and how much you can afford to pay in mortgage payments. Proportunity will work out the size of the Proportunity loan they are willing to lend you, up to a maximum of 25% (capped at £150,000) of the purchase price of the property
Find a home you want to buy
Once signed in to your Proportunity account, you can browse the properties they have available (homes for sale that have already passed their eligibility criteria) and/or add specific properties you are interested in. If you add a property Proportunity will analyse the property and check it against their eligibility criteria. Proportunity will aim to get back to you with a decision within 24 hours. If the properties, you add pass the test you can move to the next step.
Apply for a mortgage
You will now have your 5% deposit a Proportunity loan of up to 25% or £150,000, so now you will need to arrange a mortgage to cover the rest of the purchase price. You can either find your own mortgage adviser or Proportunity will put you in touch with one of their own trusted mortgage advisers. Proportunity works with a number of mortgage lenders to provide mortgages tailored to the Proportuniyt loan.
Repaying the Proportunity Loan
You will pay interest on the Proportunity Loan in the same way that you pay interest on other loans and mortgages. If the size of your Proportunity loan was £100,000, you would pay interest on the £100,000 throughout the duration of the loan.
However, although the interest will be paid on an amount of £100,000 the amount of the loan you have to repay will vary from day to day because the Proportunity Loan is an equity loan.
What is a Proportunity equity loan?
A Proportunity equity loan is linked to the value of your home. If for instance, the Proportunity loan was 25% of the value of your home, the amount you will have to pay back is 25% of the value of your home when you come to repay it.
If you borrowed £100,000 on a £400,000 home, but when you came to pay back the loan your house was worth £600,000, you would pay back 25% or £150,000 (£50,000 more than the original Proportunity loan amount)
If you borrowed £100,000 on a £400,000 home, but when you came to pay back the loan your house was worth £300,000, you would pay back 25% or £75,000 (£25,000 less than the original Proportunity loan amount)
What is the interest rate on a Proportunity loan?
Proportunity charges between 6.99% and 8.49% on their loans. The rate of interest is fixed for five years. The actual rate will depend on your circumstances and the type of property you are looking to buy. Proportunity's most common interest rate is 8.49%. You can find out more here
What happens after my fixed interest rate period ends on my Proportunity loan?
After the 5th anniversary of your Proportunity loan, you move to the Proportunity Standard Variable rate of Bank Rate plus 9.99%. You can find out the current Bank Rate here
Are their Early Repayment Charges on a Proportunity loan?
Yes. The term of your Proportunity loan will match the term of your main mortgage. However, you can repay the loan at any time, but there are early repayment charges if you pay back your Proportunity loan within 5 years:
5% in year one
4% in year two
3% in year three
2% in year four
1% in year five
After the fifth year, there are no early repayment charges.
What is the difference between Proportunity and Help to Buy?
There are several differences between Proportunity and Help to Buy.
Help to Buy is a scheme run by the UK Government, Proportunty is a private company (not part of the UK Government scheme)
Help to Buy is only available on new build properties. You can apply for a Proportunity loan on all residential properties both new build and existing homes.
Help to Buy is interest-free for five years. You pay interest on a Proportunity loan from day one.
Help to Buy has regional house price caps. Proportunity does not have regional price caps and will lend up to the lower of 25% of the property value or £150,000.
Help to Buy is limited to first-time buyers. Proportunity is not limited to first time buyers, home movers can also use Proportunity as long as the property they are buying will be their primary residence.
Should I use a Proportunity loan?
We would recommend that you seek independent Financial Advice before choosing how to purchase your home to ensure that you are making the best and most informed decision that you can.
Subscribe to Market Views