Kettel Homes - can you really move in without a mortgage?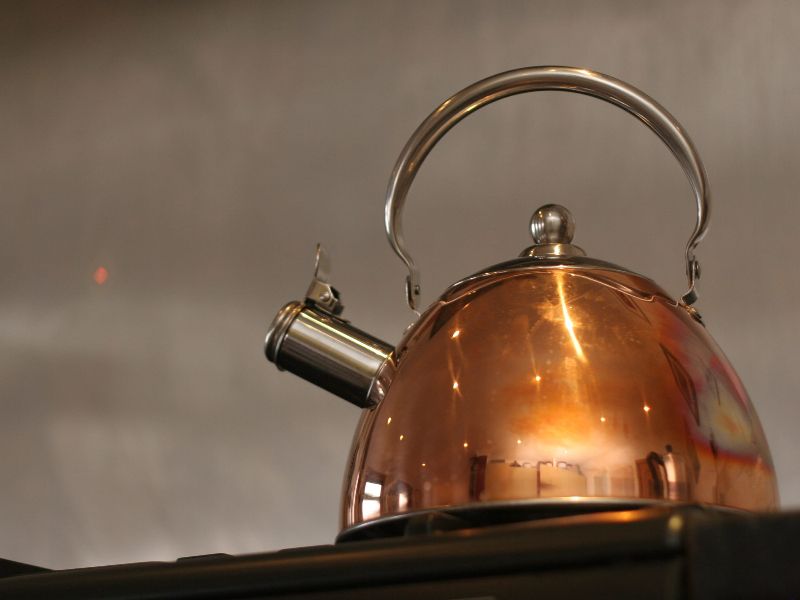 Kettel Home's mission is to help you 'move in without a mortgage'. It is the latest in a growing number of rent-to-buy companies seeking to help aspiring first-time buyers without access to a large deposit to get a foot on the housing ladder
How does Kettel Homes work?
Kettel Homes buys your home, you rent it. After 36 months you move from renting to owning and hopefully save thousands of pounds in future rent. Over the three-year period, the rent is fixed, house price gains accrue to you and Kettel will help you design a savings plan to build a 10% deposit to help you buy the home at the end of the rental period. At first glance, Kettel Homes appears to be as comforting as a cup of tea.
Kettel Homes: Step 1 - The application
Once you apply to Kettel Homes they will qualify you and carry out budget and affordability checks and calculate your home purchase budget, you can then start searching for a home with a price up to your Kettel Homes budget.
Kettel Homes: Step 2 Find your Kettel Home
Once you have your Kettel budget you can start looking for a home in the usual way by looking at property portals and speaking to estate agents.
Kettel Homes: Step 3: Rent your Kettel Home
Initially, you will rent your home from Kettel Homes for three years (36 months) to allow you to build up your savings and deposit and work on that all-important credit score.
The rental contract will be a standard assured shorthold tenancy agreement, with a minimum term of 36 months. If you move out before the end of the 36-month term you will lose your 2% deposit.
However, the three-year rental period provides you with the opportunity to follow a savings plan to help you turn that initial 2% deposit into a 10% house purchase deposit.
Kettel Homes: Step 4: Buy your Kettel Home
At the end of your three-year rental term, you will be able to buy your home from Kettel. We understand that the purchase process will be the same as buying any home on the open market, but the price will have already been fixed, there will be no chain to contend with and you won't be competing against other buyers. You will simply be buying the home you had hoped to buy three years ago
Are there restrictions on what homes are eligible for Kettel Homes?
Yes. Firstly the home has to be within your Kettel budget. Secondly, it has to be of standard construction (your estate agent and conveyancer) will help you with this and it has to be in the price range of £125,000 to £400,000 to help you take advantage of the first-time buyer stamp duty exemption.
Do Kettel homes pay the conveyancing fees?
Yes Kettel manages the purchase of the property and covers the costs associated with the purchase


Does Kettel maintain the home whilst I'm renting it?
Yes. The rental period is a standard assured shorthold tenancy and the landlord (Kettel Homes) will therefore be responsible for maintaining the structure of the property. However, just as with renting you will be expected to look after the property and keep it in good working order, after all, it will hopefully become your home in the future.
Who buys the Kettel Home?
Initially, Kettel Home's investment partners buy the home and you rent it from them, you will need to contribute 2% of the purchase price, but this will go towards your future deposit if you choose to buy the home.
Is Kettel Homes an alternative to Help to Buy?
Yes, Kettel Homes is one of a growing number of 'rent-to-own' companies such as Adjoin and Wayhome looking to help aspiring first-time buyers without large deposits get a foot on the property ladder.
One of the advantages of Kettel Homes is that unlike Help to Buy you are not restricted to new build properties you can search the much wider second-hand market as well as new build or housing association homes.
How big a deposit do I need with Kettel Homes?
One of the innovations of Kettel Homes is that initially you only need a small deposit of 2%, which is much lower than the traditional starting point for deposits of 5%. If we assume you are looking at a home costing £200,000 this means a deposit of £4,000 rather than the £10,000 required for a 5% deposit.
How can the Kettel Homes deposit be so low?
Initially, you are renting the home, rather than buying it, therefore you will not have a mortgage. However, once the initial three years (36 months) are up you will need to secure a mortgage and this will mean you will need a bigger deposit. Kettel Homes will work with you during those 36 months on a savings plan that will help you build your initial 2% deposit into a 10% deposit so that you should have a great chance of securing the mortgage you need.
Do I lose my 2% deposit if I don't buy my Kettel Home?
Yes. If you choose not to buy your Kettel Home you will lose your initial 2% deposit, but you will keep the savings you have accrued during your time in the Kettel Home. The 2% deposit will be used to pay the fees involved in selling the home once you have moved out.
Kettel Homes's goal is to help you save up a 10% deposit over the three years you rent your home from them.
Is Kettel Homes better than renting and saving normally?
We see several advantages of Kettel Homes:
You get to live in the home you would like to buy before you can afford to buy it
The rent and purchase price are fixed at the start of the three-year agreement providing certainty in terms of rent and the purchase price of your home
You will not have to worry about your landlord wanting you to leave your home or putting the rent up.
How does Kettel make money?
Kettel provides a platform to provide investors with a managed and curated way to invest in property, Kettel essentially matches the homebuyer to the investors but to keep it simple both sides only deal with Kettel Homes. Kettel charges a fee to investors to use the Kettel Homes platform.
Which investors are backing Kettel Homes
Kettel Homes was founded with the help of Entrepreneur First an organisation that helps bring co-founders together and provides tools and services to help start-ups get off the ground and reach investors.
Kettel Homes has received investment from Ascension a fund established in 2014 which focuses on early-stage or 'seed' investments in early-stage start-ups in the UK
In July 2022 Kettel also announced that Nationwide Building Society's incubator fund had also invested in Kettel Homes as part of its drive to help drive homeownership.
These investors are helping Kettel Homes to build their platform and fund the growth of the business rather than providing the funds to purchase the homes secured through the platform.
Should I use Kettel Homes?
Kettel Homes is one of a growing number of companies that offer variations on the 'rent to own' or 'rent to buy' theme, such as adjoin and wayhome. The attractions are the low initial deposit (although a bigger deposit will be required to buy the home). Kettel Homes will also help you with a savings plan to reach a 10% deposit over three years. Kettel cannot guarantee that you will be able to secure a mortgage at the end of the rental term, but with a 10% deposit, you will be in a strong position.
The key questions to be asked are how much rent will I need to pay? If the rent is fixed for three years, is it higher than the current market rent? And what is the purchase price? Can you buy your home for the initial price paid by the investors when you moved in and what happens if house prices fall over the three years?
We would recommend that you compare Kettel's offering to the other options available to you and take independent financial advice before signing on the dotted line.
Subscribe to Market Views