Housepresso 5 December 21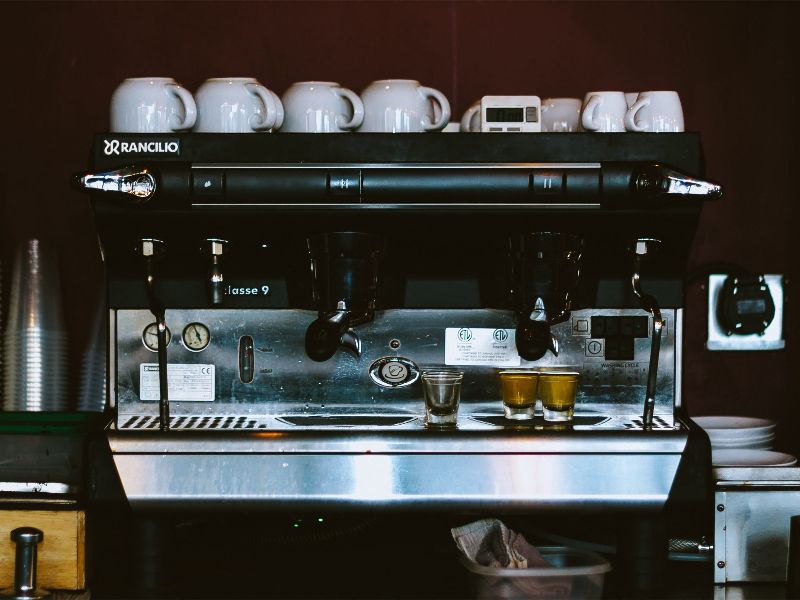 Double-digit house prices rises bringing early Christmas cheer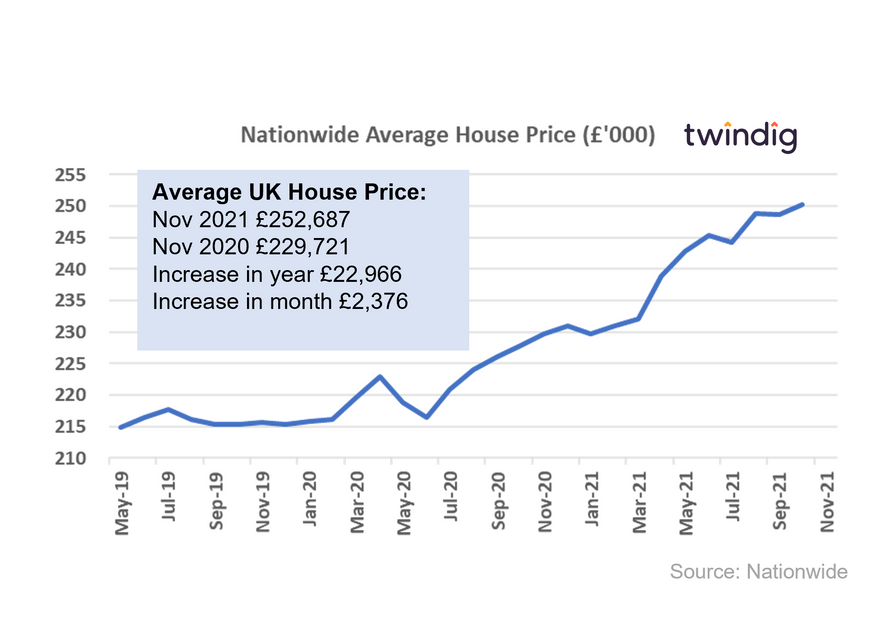 The latest Nationwide House Price Index revealed another month of double-digit house price inflation, which will certainly put some sparkle into this year's Christmas lights bringing some much needed early Christmas cheer as we step into advent after another tough and challenging year.
Continued strong house price inflation following the end of the stamp duty holiday will be welcome news for those who bought during the stamp duty holiday, but frustrating news for those who just missed out on the deadline.
Whilst house prices rise, Fixed and Floating mortgage rates fall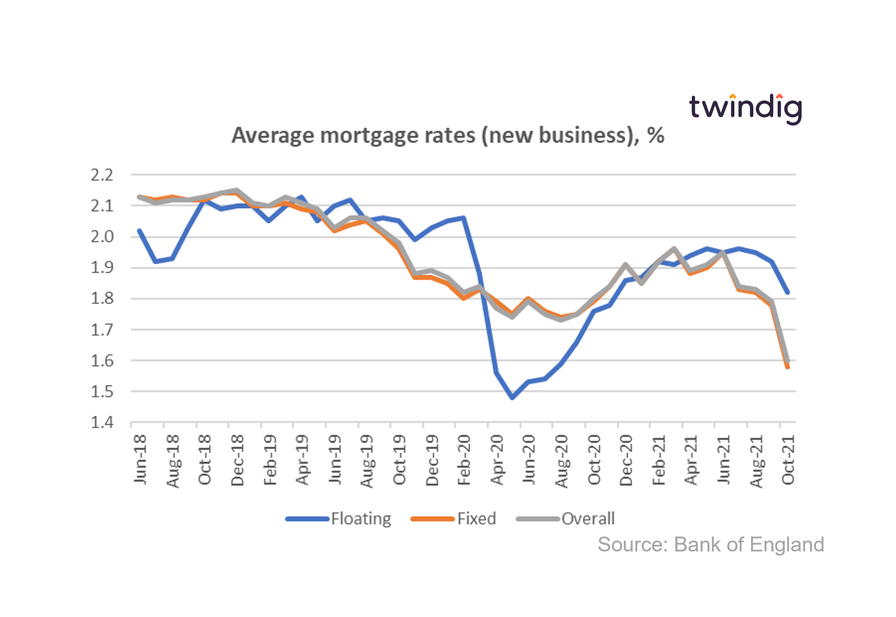 The month after the stamp duty holiday ended the fall in mortgage rates will bring a bit of relief to those unable to secure their home purchase before the end of the deadline. The reduction in mortgage rate will have eased affordability, slightly, but in this market, every little helps.
The increased COVID-19 uncertainty surrounding the Omicron variant may put a stop to those falls in the short term until the scientists have had time to digest the new data and calculate the risks associated with Omicron. However, with a shortage of homes for sale as long as lenders continue to increase the market share in the mortgage market the balance of pressure on mortgage rates may remain down not up.
Mortgage approvals soft landing rather than cliff edge in October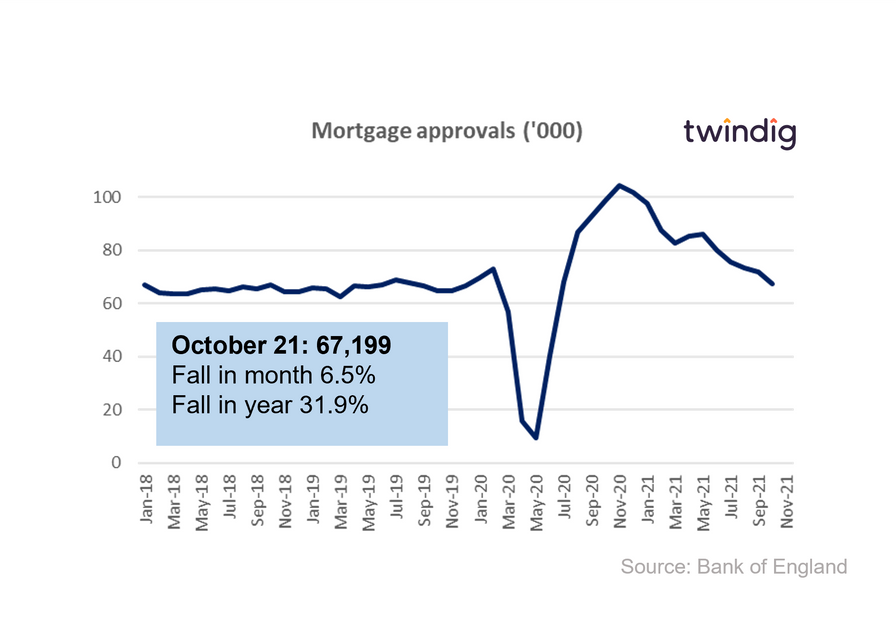 It was no surprise that mortgage approvals fell in October 2021, the first month following the end of the Stamp Duty Holiday. The modest fall of 6.5% was not as dramatic as that of housing transactions, which fell 52%, but it is worth remembering that mortgage approvals are a lead indicator. A mortgage approved today typically leads to a housing transaction in two to three months' time, therefore, those receiving their mortgage approval in September were not expecting to complete their purchase before the end of the stamp duty holiday. A better guide is perhaps the year on year figure which was down by almost one third (31.9%)
Help to Buy volumes drop as rules change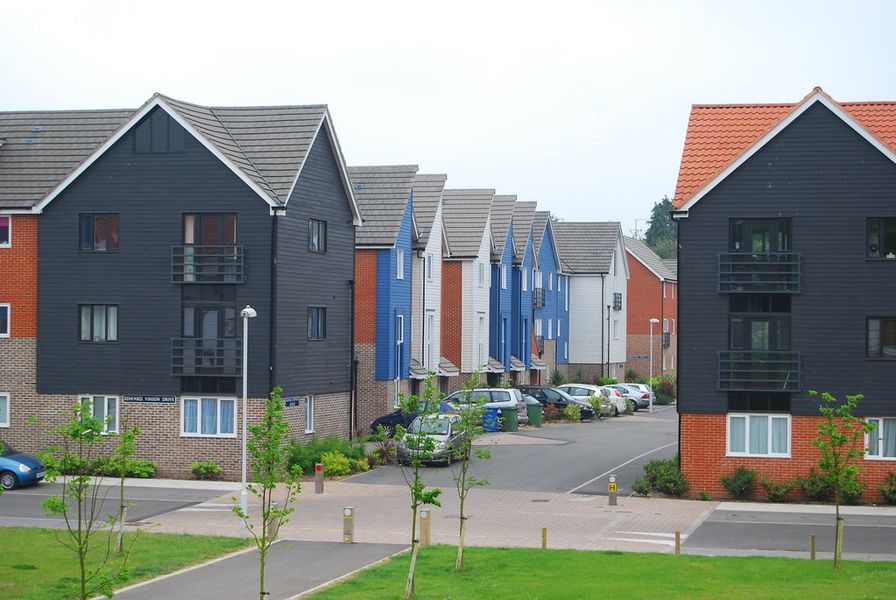 Since April this year Help to Buy has been limited to first-time buyers only and regional house price caps have been put in place. The impact of these rule changes has been to significantly reduce the number of homebuyers being helped by help to buy
Twindig Housing Market Index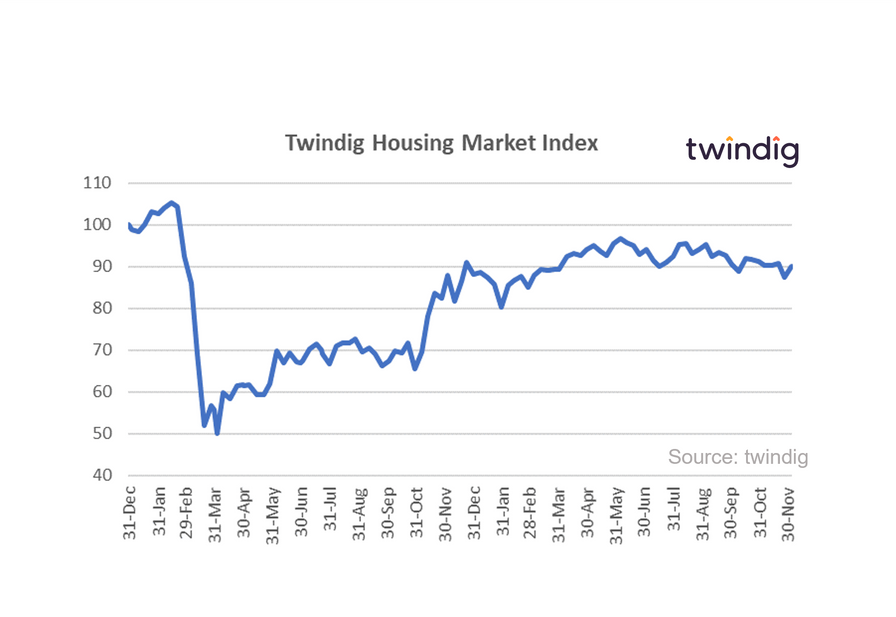 The Twindig Housing Market Index rose by 2.9% this week to 89.9 as housing market investors regained most of the confidence they lost last week following the discovery of the Omicron variant.

Once again, in the face of adversity, the UK housing market appears to be built on firm foundations, which should be less of a surprise than it seems given the remarkable performance of the housing market since the pandemic hit.
Subscribe to Market Views