Mortgage approvals soft landing rather than cliff edge in October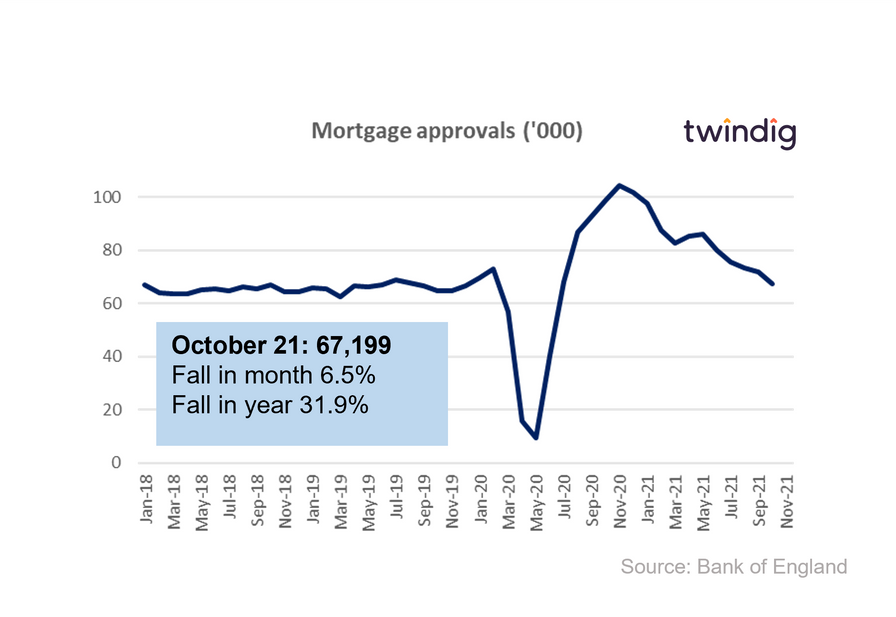 The Bank of England released its mortgage approval data for October this morning

What they said
Mortgage approvals October 2021: 67,199
6.5% lower than September 2021
31.9% lower than October 2020


Twindig take
It was no surprise that mortgage approvals fell in October 2021, the first month following the end of the Stamp Duty Holiday. The modest fall of 6.5% was not as dramatic as that of housing transactions, which fell 52%, but it is worth remembering that mortgage approvals are a lead indicator. A mortgage approved today typically leads to a housing transaction in two to three months' time, therefore, those receiving their mortgage approval in September were not expecting to complete their purchase before the end of the stamp duty holiday. A better guide is perhaps the year on year figure which was down by almost one third (31.9%). That said at 67,199 mortgage approvals in October 2021 were just 2.5% below their five year average of 68,800.


What does this all mean for the UK housing market?
In our view, normality is returning. If we look at the chart below, it appears to us that far from stabilising the UK housing market the Stamp Duty holiday led to a higher degree of volatility and that once left to its own devices the patient is quite capable of healing itself.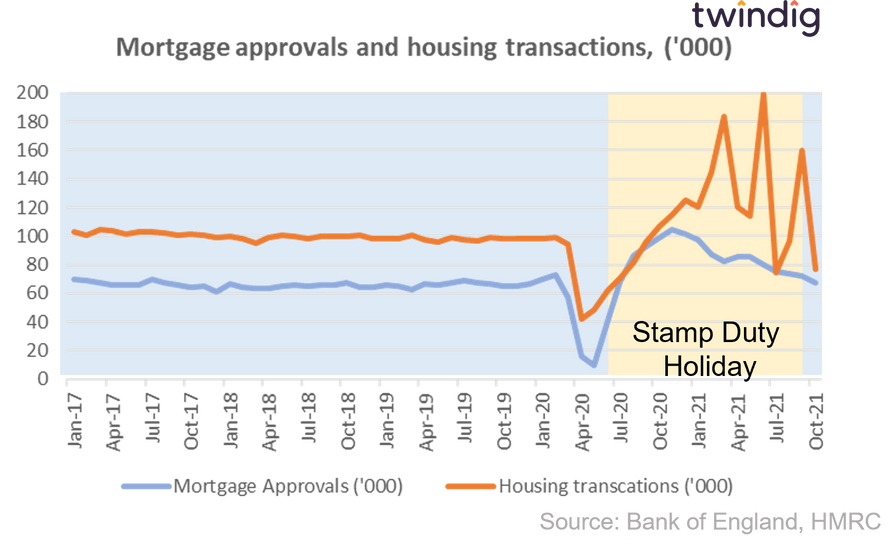 Subscribe to Market Views