Houselungo 27 Nov 22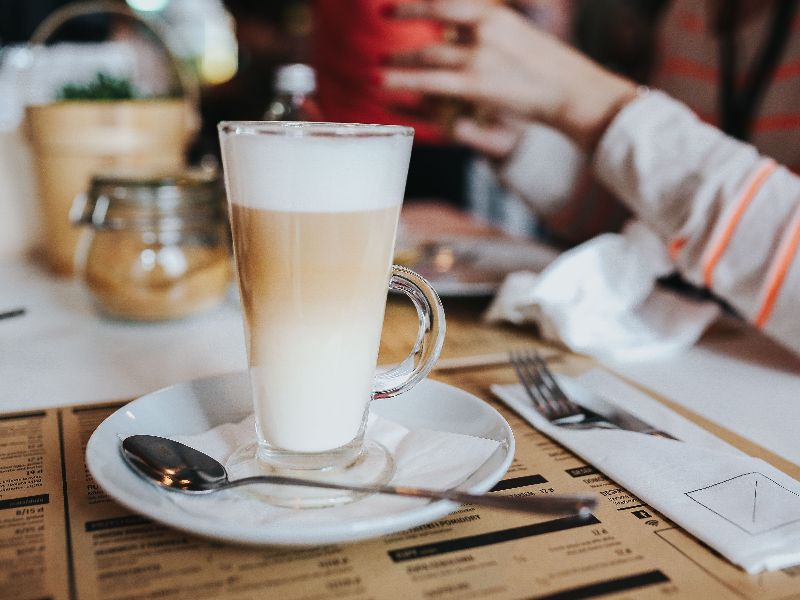 Housing transactions up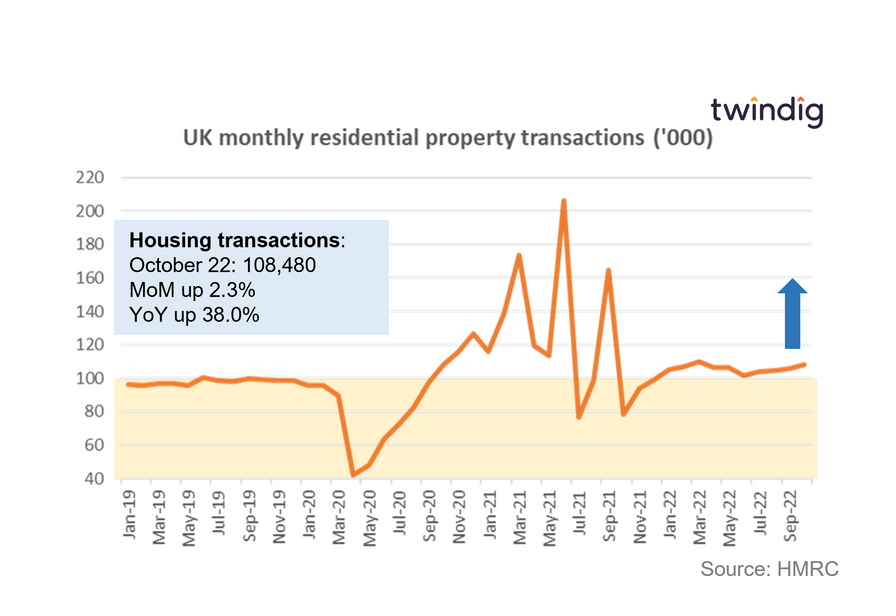 HMRC released provisional housing transaction data for October 2022 this week
What they said
Housing transactions in October 2022 were 108,480
This is 2.3% higher than in September 2022
This is 38.0% higher than in October 2021
Twindig take
Housing transactions increased in October. At first glance, this increase following the disastrous mini-budget is surprising. However, it is more a reflection of how long housing transactions take to complete than a reflection of the housing market conditions in October. Many agents and conveyancers are reporting that transactions are taking longer to complete and we know of many people who are finding these completion bottlenecks very frustrating.

Housing transaction volumes are, however, encouraging, in the face of increasing mortgage rates and large increases in the costs of living significant numbers of households are both willing and able to move home.

At 108,480 housing transactions in October were 11% higher than their long-term average, which suggests to us that reports of crashing housing markets in the UK are somewhat inaccurate. We are not suggesting that the market is as buoyant as it was, but it does still appear to be in good health
Prominent estate agent talks the housing market down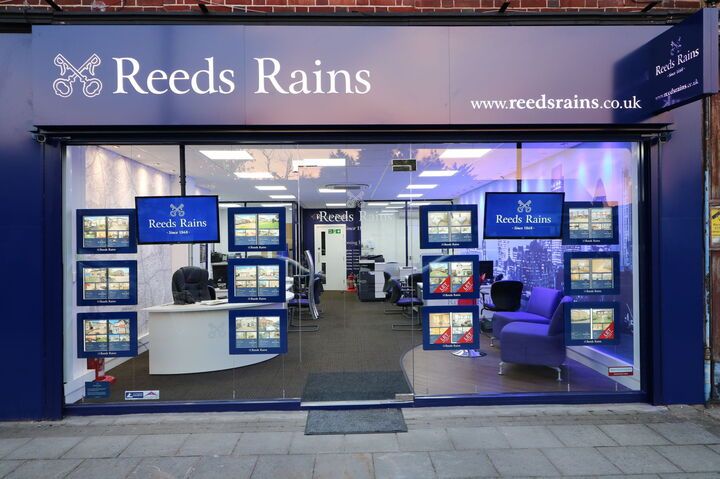 LSL one of the UK's largest estate agency groups comprising brands such as Reeds Rains and Marsh and Parsons issued a trading update on Friday
What LSL said
Since the mini-budget presented in September 2022 there has been a marked slowdown in the UK housing market
Residential sales fall-throughs have trended higher in the past few weeks, mainly from more recently agreed sales.
The challenging background means that there is a wider range of potential outcomes for the full year than previously expected.
Twindig Take
LSL was not pulling any punches in its trading update this morning. It has witnessed a slowdown in the UK housing market since the Truss/Kwarteng mini-budget in September.
Investors did not waste much time in delivering their verdict, at 09:00 the shares were down 35% or, unluckily 13%.

The trading update highlighted that the main impact, so far, of the mini-budget on the housing market, was to cause homebuyers to sit on their hands. LSL's comments focused on housing transaction volumes and pipelines rather than falling house prices.

Housing transactions take a long time to gestate, therefore LSL is likely to feel the impact of the mini-budget for some time, a slowing market in September and October will negatively impact sales volumes in the first quarter of 2023.
But house prices rising in many areas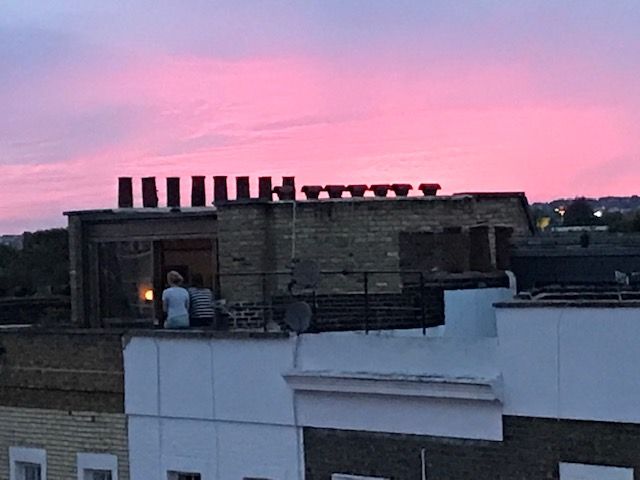 House price winners
We often talk about 'the UK housing market' and 'UK house price inflation' as if there is one housing market and one rate of house price inflation. Neither is true.
The UK housing market is made up of hundreds if not thousands of tiny housing markets, which operate independently of each other. One person buying a home in Swindon does not move the housing market in Stockwell.

In this article, we look at the hottest 25 housing markets across the country.
Biggest house price increases last month
The biggest house price winners last month were in Lisburn and Castlereagh where average house prices increased by 6.0%.
In second place came Brent where house prices rose by 5.5%, and in third place where house prices were up by 5.2% was Newry, Mourne and Down.
Interesting to see that the top three came from across the country.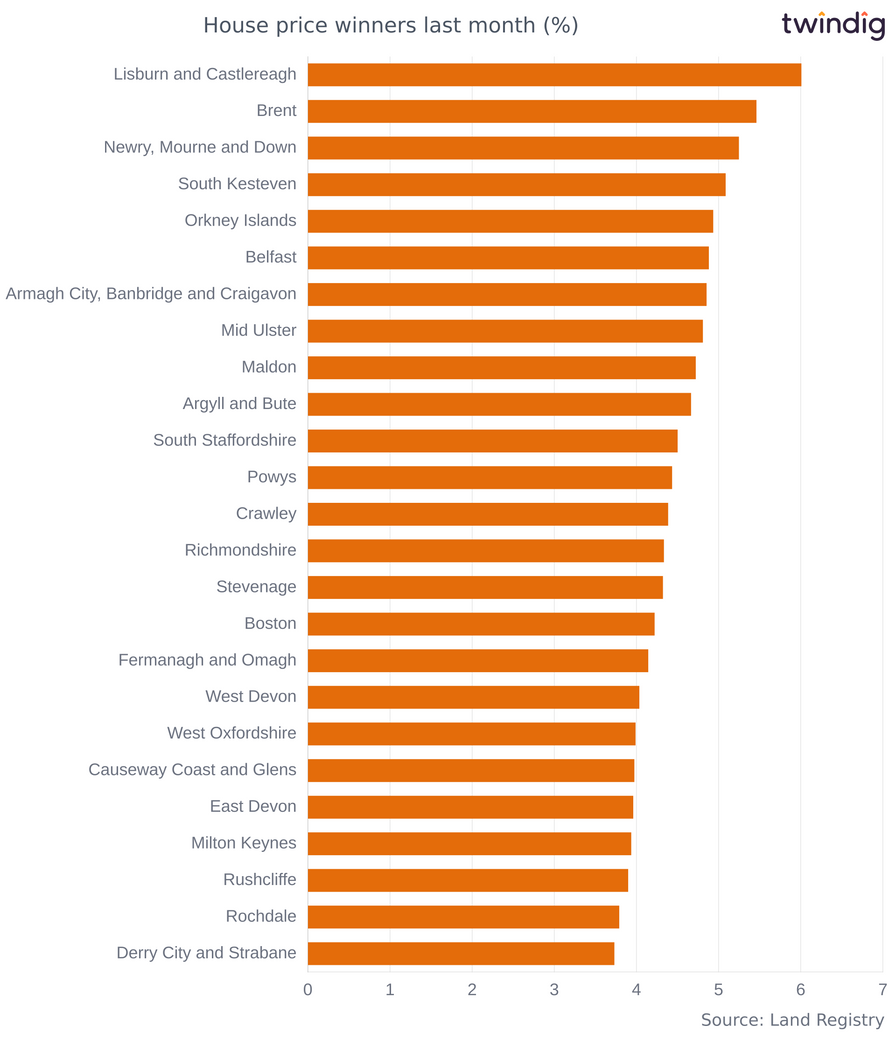 House prices in Scotland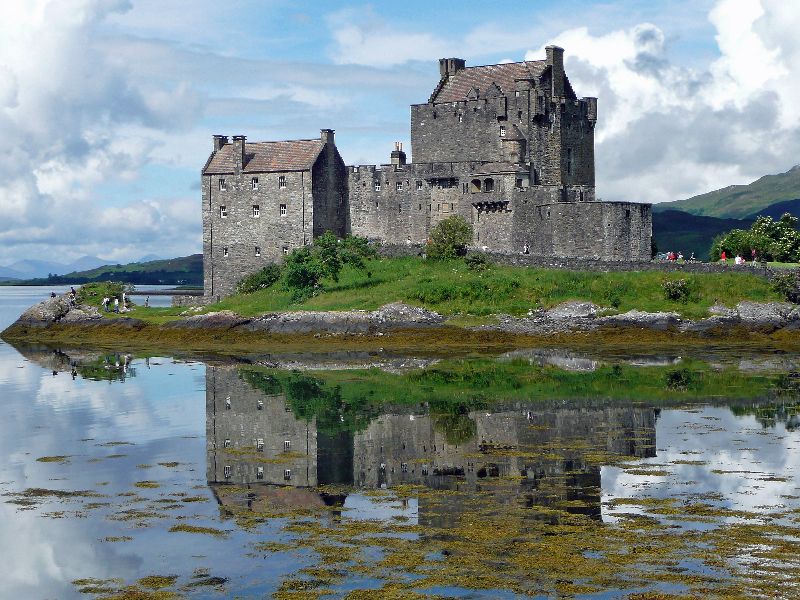 Whilst many of Scotland's politicians want to cut links with the United Kingdom, we have a look at what is happening to house prices north of the border
The latest data from the Land Registry reveals that the average house price in Scotland is currently £191,900.
On average house prices Scotland decreased by 0.9% or £1,830 over the last month.
Over the last year (last 12 calendar months) average house prices in Scotland increased by 7.3% or £13,080.
However, across Scotland, there is a significant spread of house prices at the Local Authority level ranging from £130,400 in Inverclyde to £337,100 in the City of Edinburgh.
The three most expensive areas for house prices in Scotland are:

City of Edinburgh where average house prices are £337,100
East Lothian, where average house prices are £309,100, and
East Renfrewshire where average house prices are £299,400
The three least expensive areas for house prices in Scotland are:
Inverclyde where average house prices are £130,400
East Ayrshire with average house prices of £132,400, and
North Ayrshire where average house prices are £133,200
Twindig Housing Market Index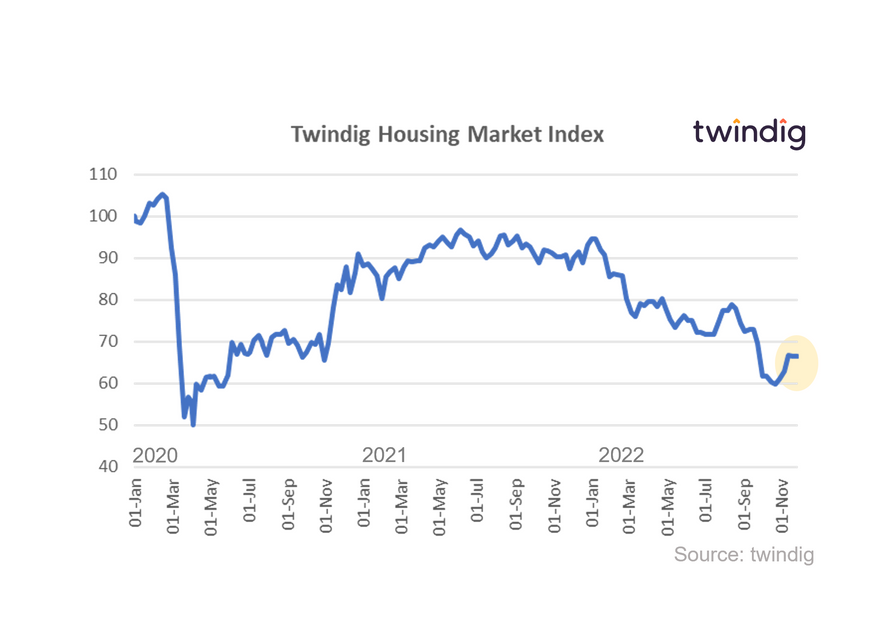 In the week that saw housing transactions rise, but large estate agency group LSL reporting that the UK housing market is slowing, the Twindig Housing Market Index fell by 0.1% to 66.4.
Housing transactions rose in October, but this has more to do with the fact that housing transactions take an awfully long time to complete, rather than suggesting that the housing market is buoyant. Those housing transactions completed in October were likely to have reached 'sale agreed' status before the summer holidays. Some were also, no doubt, keen to complete before their existing mortgage offers expired.
LSL commented that the mini-budget caused havoc with the housing market, leading many homebuyers to down tools until the housing and mortgage markets stabilised. LSL also sounded a big note of caution for the health of the housing market in 2023. Investors took note of the fact that an estate agent was being bearish and the price of LSL's shares tumbled.
We agree that 2023 is likely to be a more challenging time for the UK housing market than 2022, but we suspect that LSL is also seeking to prudently manage expectations. After all, it is always better to underpromise and over-deliver.
Subscribe to Market Views