Houselungo 20 Nov 22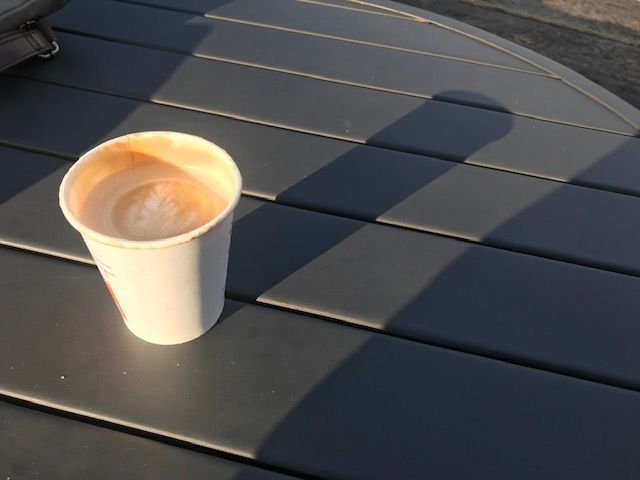 It's official house prices are falling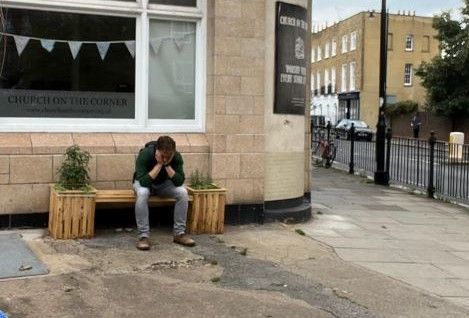 The average house price in the UK is £294,559, average prices have increased by 9.5% or (£25,556) over the last year, and decreased by 0.01% or (£39) last month. We note that these figures are provisional and subject to change, but it seemed that in September 2022 house prices started to decrease, as increases in the costs of living and mortgage rates start to bite.

If the reduction in house prices in September 2022 continues, August 2022 may turn out to have been the peak month for house prices in the UK
UK average house prices have increased by 27.7% (£63,950) since the start of the COVID-19 pandemic.
Whilst UK house prices rose slightly across seven regions in September 2022 and fell in four, overall average house prices fell by £39 across the UK in September, and we expect this rate of decrease to accelerate as the costs of living and mortgage rates rises are finally starting to slow the UK housing market down.

The Land Registry data is the most accurate house price data, in our view, although its publication lags the other major house price indices. The other indices have shown continued growth so far this year and we expect the same of the Land Registry Gold Standard index in the months to come.
We continue to believe that in the medium-term demand will outstrip underpinning house prices.
In this article, we look at the house price performance of each region across England and Wales.
Has the value of your home fallen?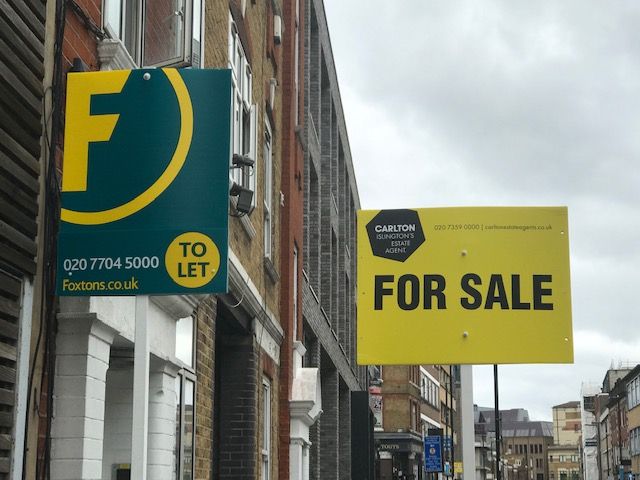 There has been a lot of turmoil in the housing market following the mini-budget in September and the Autumn Statement on Thursday. Rising living costs and increasing mortgage rates also reduce the amount of money we all have to spend on housing.
The Office of Budget Responsibility reported this week that it expects house price to fall by 9% between now and the end of September 2024. Whilst most homeowners will not welcome a fall in house prices with open arms, a 9% fall over two years is much less of a house price fall than most commentators are suggesting.
In our mind, a 9% fall in average house prices would take house prices back to where they were in one year ago in November 2021, which is still some 16% ahead of where they were pre-pandemic.
To see how the budget, rising mortgage rates and increased living costs have impacted the value of your home, click on the Value my home button below.

London House prices are also falling...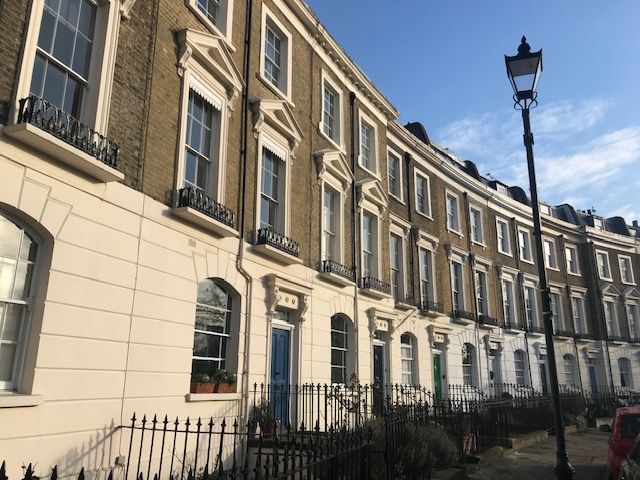 The latest data from the Land Registry shows that the average house price in London fell by 0.6% or £3,206 to £554,113 in September 2022. House prices fell in 11 of the 34 London boroughs during September.
The biggest rises were in Brent up £30,500 (5.5%), Kensington and Chelsea up £21,000 (1.5%) and Haringey up £18,300 (3.0%).
The biggest London house price falls last month were to be found in the City of Westminster down £45,300 (4.6%), the City of London down £24,100 (3.0%) and Camden down £14,400 (1.7%).
House Prices in London
The average house price in London is £544,133. This is 73% or £229,835 higher than the £314,278 average house price in England.
House prices in London have risen by 6.9% over the last twelve months compared to an average increase in house prices across England of 9.6%.
In absolute monetary terms, this translates to an average increase of £34,965 in London and £27,446 in England. House prices in England have therefore increased more in relative terms, but less in absolute terms than they have in London over the last 12 months.
To see the house prices and house price trends by London borough keep reading, you will find all that house price data in the body of this article.
Where house prices are falling the most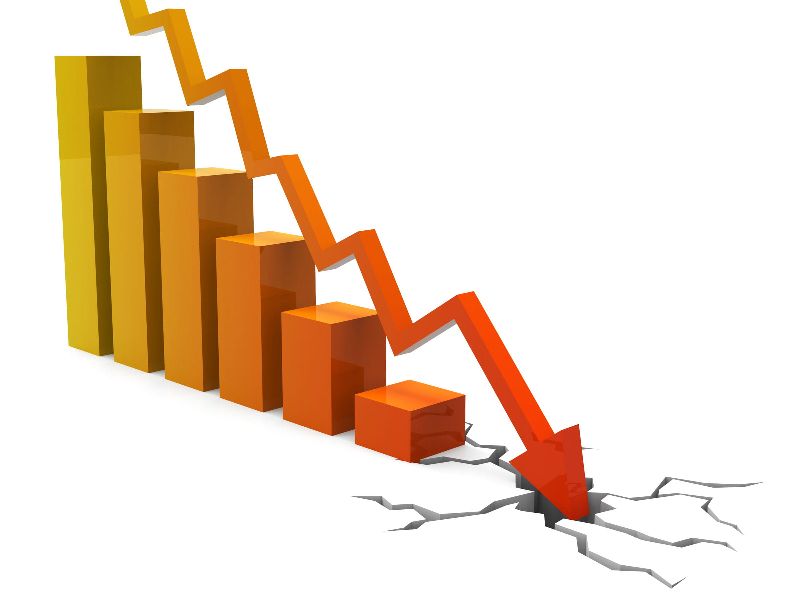 Whilst house prices may be going up or down at a national level, at a local level the house price dynamics are much more complicated. There is no such thing as the UK housing market, rather it is a collection of hundreds if not thousands of local markets operating independently. A couple buying a three bed semi-detached home in Margate does not impact house prices in the market town of Marlborough.
In this article, we look at the 25 housing weakest housing markets across the country. The biggest house price losers last month were in Westminster where the average house price dropped by 4.6%. In second place came the City of London where house prices fell by 3.0%.
But, does where you live complete the podium of house price falls or do you live in one of the worst 25 performing housing markets?
Twindig Housing Market Index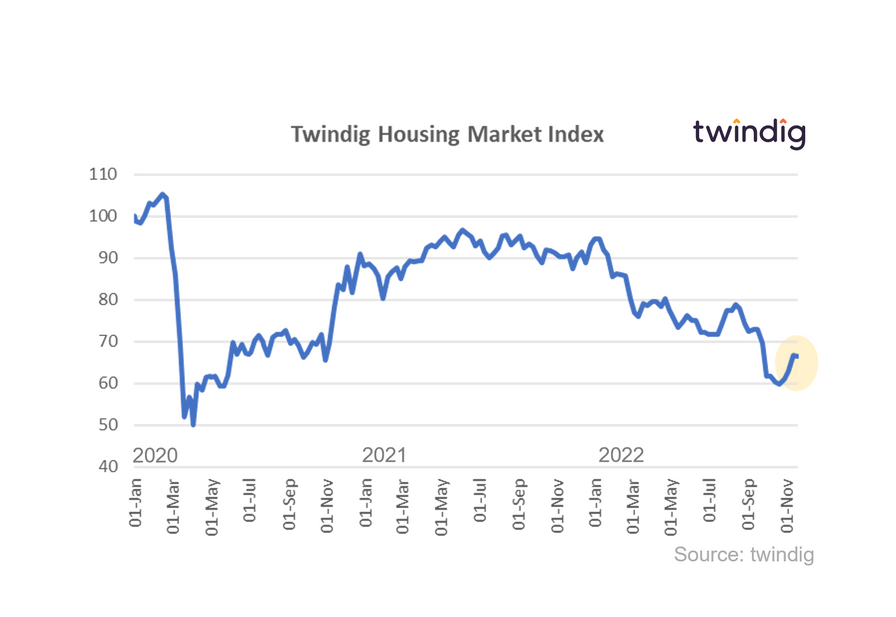 The wide-ranging Sunak/Hunt Autumn Statement had much less impact on residential investors than the September Truss/Kwarteng mini-budget. The Twindig Housing Market Index fell by just 0.3% this week to 66.5, whereas it fell by 4.5% in the week of the mini-budget and by 11.5% the week after the mini-budget as residential investors and financial markets took fright at Mr Kwartang's tax cuts.

Mr Hunt employed the opposite approach, spending cuts and tax rises to temper inflation, rather than expansionary policies to outgrow inflation. It seems that residential investors prefer Mr Hunt's approach to tMr Kwarteng's.

The independent Office of Budget Responsibility (OBR) forecasts that accompanied the Autumn Statement suggested that house prices will fall by 9% by September 2024. The OBR forecast is a lot less gloomy than many we have seen, most of which estimate house price falls of 10% next year rather than 9% over two years.

A fall of 9% would take house prices back to where they were one year ago, and this would still represent a 16% increase since the start of the COVID-19 Pandemic.

Subscribe to Market Views