Houselungo 12 September 21
A lungo length look at this week's housing market news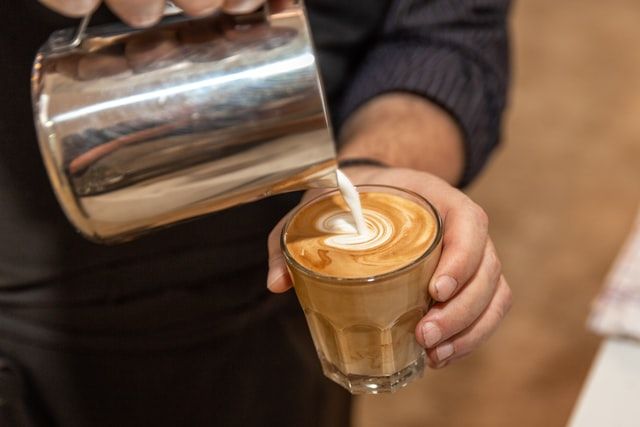 How to turn housing from political hot potato to comfort food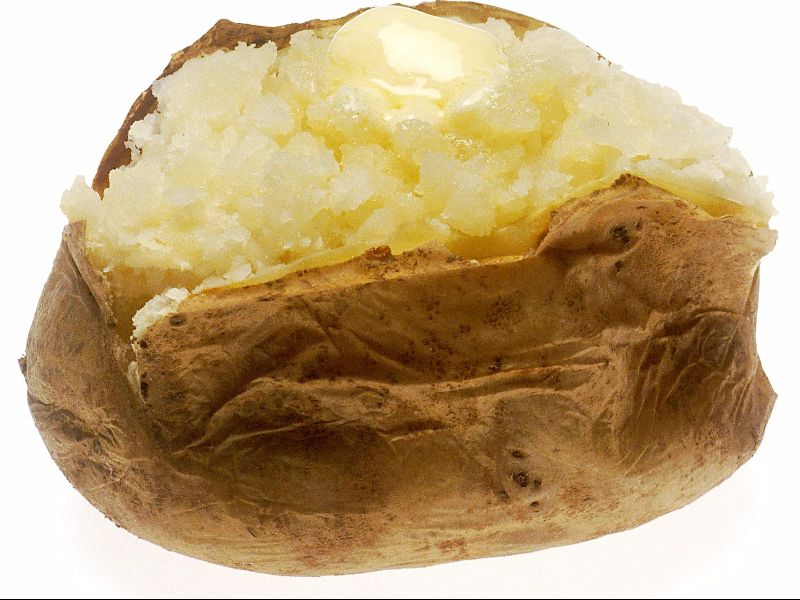 A little bit of politics
It is not often that we at Twindig get political, but after watching a very heated exchange between the Prime Minister, Boris Johnson and the Leader of the opposition Keir Starmer, at Wednesday's Prime Minister's Questions, we couldn't help but think that we could heal the rift between the two and turn property from a political hot potato into comfort food for all.
Will we have to sell our homes to pay for care?
In a heated debate, Keir Starmer started boldly:
'I want to ask the Prime Minister about the promise he made to the British people to guarantee that no one needing care has to sell their home to pay for it. Does that guarantee still stand?'
He was not satisfied with the Prime Minister's response:
'I notice the Prime Minister didn't stand by his guarantee that no one will need to sell their home to pay for care.'
And he had his reasons for thinking why he did not stand by his guarantee:
'Let me explain why he didn't. Under the Prime Minister's plans someone with £186,000 if you include the value of their home, and that is not untypical across the country facing large costs because they have to go into care will have to pay £86,000 under his plan and that is before living costs. Where does the Prime Minister think they are going to get that £86,000 without selling their home?'
The Prime Minister responded that the private sector and the financial services industry has time to supply the insurance products that people need to provide for the costs of care.
Mr Starmer was not convinced by the answer adding that:
'The truth is his plans do not do what he claims, people will still face huge bills, many homeowners will have to sell their homes, he is not denying it and he could have done'
It is easy to see why many believe that many adults will need to sell their homes to pay for their care, but is there a better way?
House prices reach record highs in August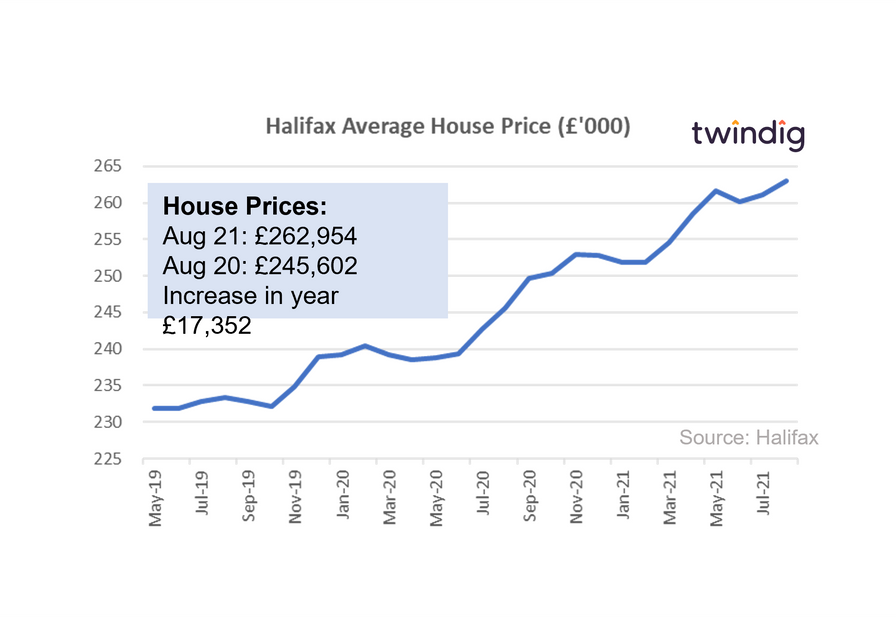 The Halifax published their house price index for August on Tuesday
What they said
Record high for UK house prices
Average UK house prices £262,954
Annual house price inflation 7.1% or £17,352
Twindig take
UK house prices are now at record highs, some £24,000 higher than March 2020 when the UK entered its first lockdown.
The annual rate of house price inflation has slowed to 7.1%, but this is to be expected as the Stamp Duty Holiday draws to a close.
The Halifax believes that structural factors such as the shift to working from home will continue to underpin house prices once the Stamp Duty stimulus is taken away. The search for more space both inside and outside is not linked to stamp duty holiday's but rather the shifting patterns in our everyday working patterns.
Metaphysical mortgages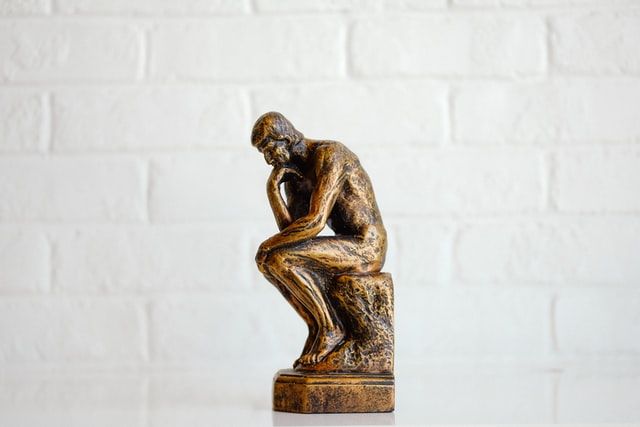 If a mortgage exists but no one buys, does it really exist?
It is not often mortgages and metaphysics meet, but the availability of high LTV mortgages coupled with their lack of sales makes us question their existence, if they are available but not being sold are they really there?
Mortgage broker Trussle reported that despite the UK Government's plans to turn generation rent into generation buy 95% LTV mortgages made up just 1% of mortgage sales in July 2021.
Trussle reported that there are currently 49 lenders offering 95% mortgages and in total there were 372 different deals on offer, so, in theory, there is no shortage of supply, but they seem to disappear when people try to buy. It is not clear whether the issue is strict credit scoring or that aspiring homebuyers do not have a high enough salary, even with a 4.5x income multiple to be able to buy a home.
High LTV loans do not turn Generation Rent into Generation Buy
What is clear though is that at a high level, high LTV mortgages alone are not able to turn generation rent into generation buy. The real issue is the lack of deposit. House prices have, in our view, become divorced from earnings, therefore even the highest income multiples are unlikely to secure a bigger enough mortgage to buy a home without a sizeable deposit.
Generation rent does not need high LTV mortgages to turn them into Generation Buy, it needs help with deposits.
RICS residential survey August 2021 - Prices up Supply down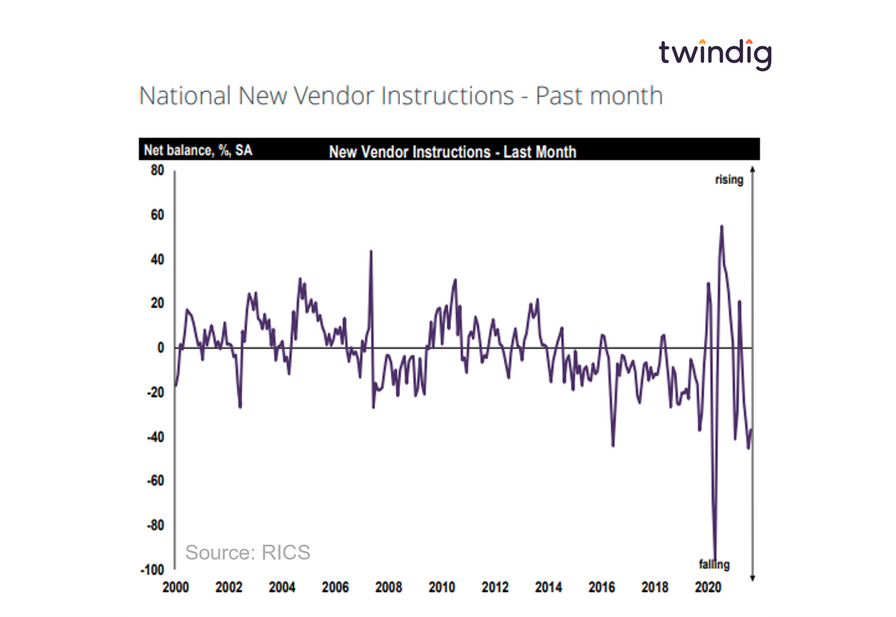 RICS published their UK Residential Market Survey for August 2021 on Thursday this week.
What they said
House prices continue to rise, but the pace of growth is slowing
the supply of homes for sale continues to decline
Home sales slip for a second month
Twindig Take
The August 2021 RICS Residential Survey points to a slight fall in housing market activity during the month. This is to be expected in our view as August is the second month in which the lower stamp duty holiday limit was in force.

However, the RICS members surveyed expect that sales activity will stabilise over the coming months with positive momentum returning on a twelve-month view, suggesting that the stamp duty holiday impact on the UK housing market are temporary.
Twindig Housing Market Index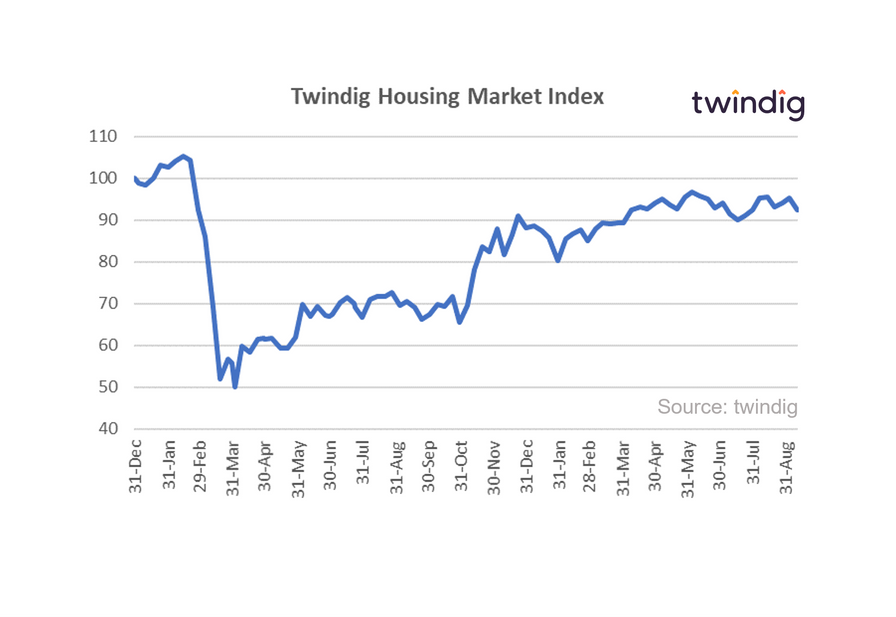 The Twindig Housing Market Index fell by 3.1% to 92.3 this week, its biggest fall since 30 January 2021. The big fall came in the week that, according to the Halifax, UK house prices reached record highs, rising to £262,954, up £17,352 in the year. Perhaps the retreat of the index this week is a case of travelling and arriving.

Investor confidence fell the most in the housebuilding sector, down 5.8%. Operationally housebuilders had a good week, Vistry reported robust first-half results and plans to accelerate their growth and dividend plans. The housebuilding sector is currently not lacking confidence even if investors are.
Subscribe to Market Views