Twindig Housing Market Index (HMI) - 11 September 21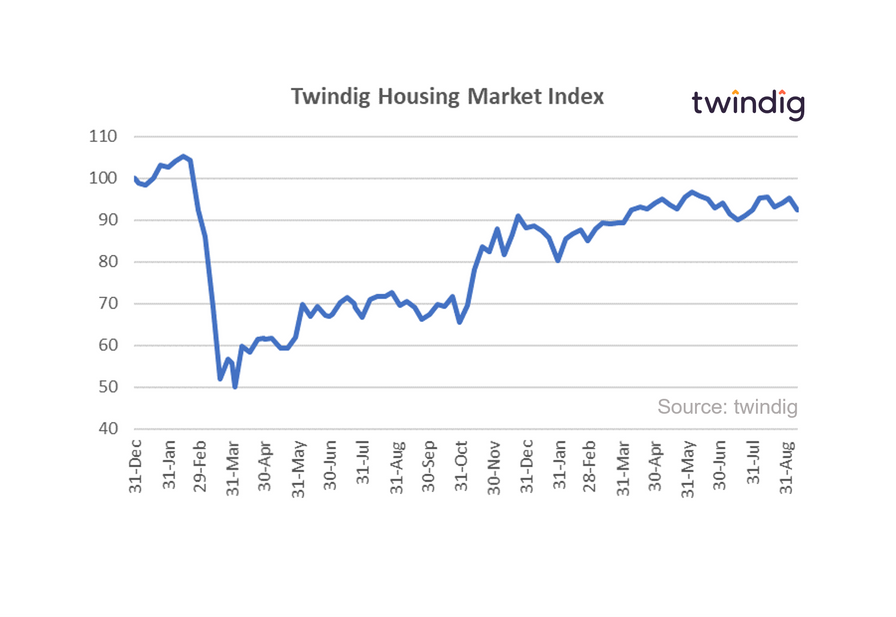 The Twindig Housing Market Index fell by 3.1% to 92.3 this week, its biggest fall since 30 January 2021. The big fall came in the week that, according to the Halifax, UK house prices reached record highs, rising to £262,954, up £17,352 in the year. Perhaps the retreat of the index this week is a case of travelling and arriving.

Investor confidence fell the most in the housebuilding sector, down 5.8%. Operationally housebuilders had a good week, Vistry reported robust first-half results and plans to accelerate their growth and dividend plans. The housebuilding sector is currently not lacking confidence even if investors are.

Estate agents again reported that they are short of stock to sell, which is frustrating at any time, but especially at the start of the autumn selling season and with the Stamp Duty Holiday coming to an end at the end of the month, they will be looking to make hay Whilst the Stamp Duty Holiday sun is still shining. Housing market activity is likely to dip in October as the stamp duty rush is over.

Interestingly, in our view, investor confidence in lenders was also down this week. A surprise given the competition is hotting up in the mortgage market as lenders look to grow rather than slow their business. Suggesting, that they do not think the peak of the housing market has yet arrived and that there are plenty more miles still to travel.
Subscribe to Market Views