House prices reach record highs in August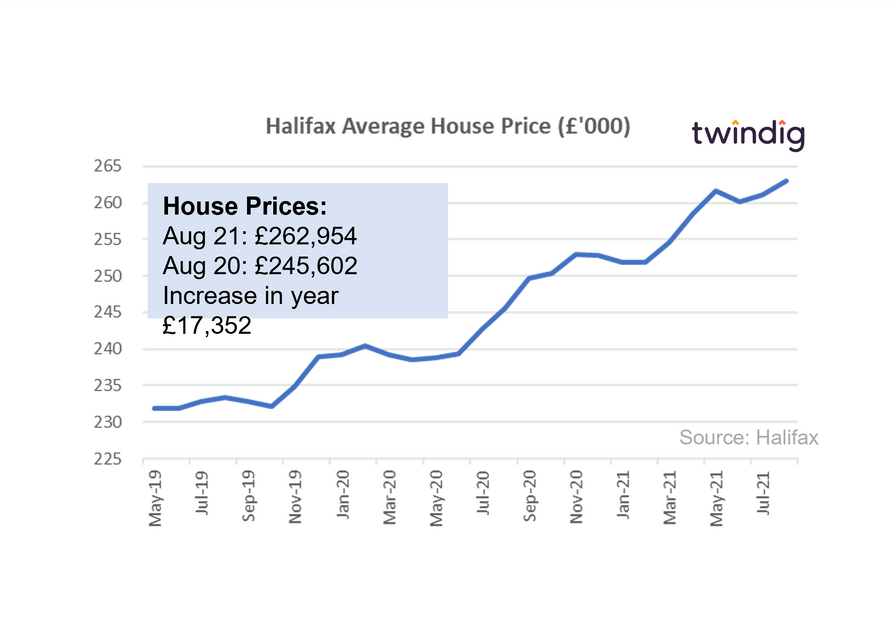 The Halifax published their house price index for August on Tuesday
What they said
Record high for UK house prices
Average UK house prices £262,954
Annual house price inflation 7.1% or £17,352
Twindig take
UK house prices are now at record highs, some £24,000 higher than March 2020 when the UK entered its first lockdown.
The annual rate of house price inflation has slowed to 7.1%, but this is to be expected as the Stamp Duty Holiday draws to a close.
The Halifax believes that structural factors such as the shift to working from home will continue to underpin house prices once the Stamp Duty stimulus is taken away. The search for more space both inside and outside is not linked to stamp duty holiday's but rather the shifting patterns in our everyday working patterns.
Consumer confidence continues to rise, and the number of job vacancies is, like house prices at record highs. Meanwhile, the supply of homes for sale is not meeting the current levels of demand, which will continue to provide support for further house price growth.
Mortgage rates also continue to fall suggesting that lenders also have growing confidence in the underlying UK housing market as they look to grow their market share.
Subscribe to Market Views