Houselungo 11 September 22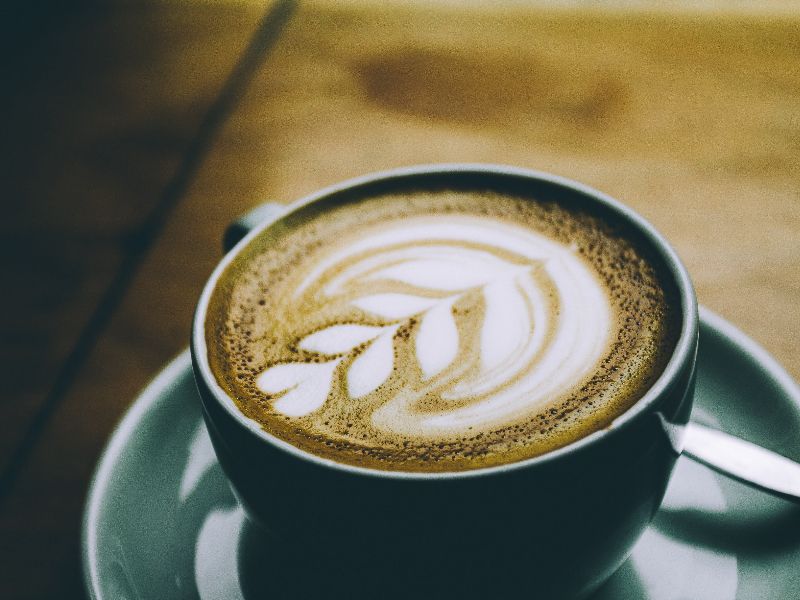 House price record high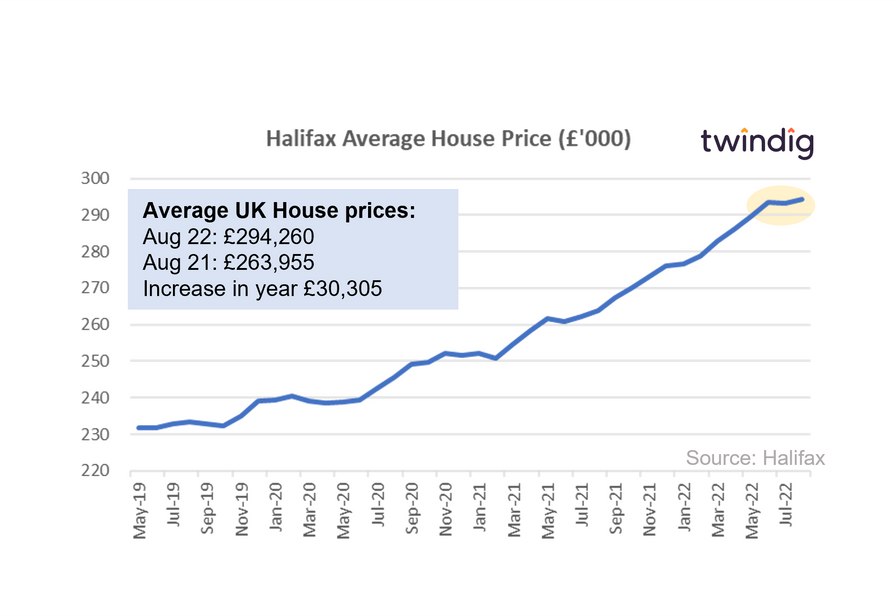 The Halifax released its house price index for August this week
What the Halifax said
Average house price £294,260
House prices rise by 0.4% or £1,087 in August
Annual house price inflation 11.5%
Twindig Take
House prices keep rising despite the market trying to talk them down. Many commentators are saying that increasing energy prices and mortgage rates will bring an end to house price rises, but the house prices themselves are not listening.

The Halifax House Price Index bounced back from a slight decline of £413 in July to post a gain of £1,087 in August which led to a new record high for UK house prices.

We expect that energy cost and mortgage rate headwinds will increase in the coming months, but for now, the housing market is taking them in its stride and the newly appointed Prime Minister, Liz Truss, will be keen to help where she can with living costs. Help with fuel bills and a raft of tax cuts could boost the optimism of UK households and underpin further house price growth.
Mortgage rates up again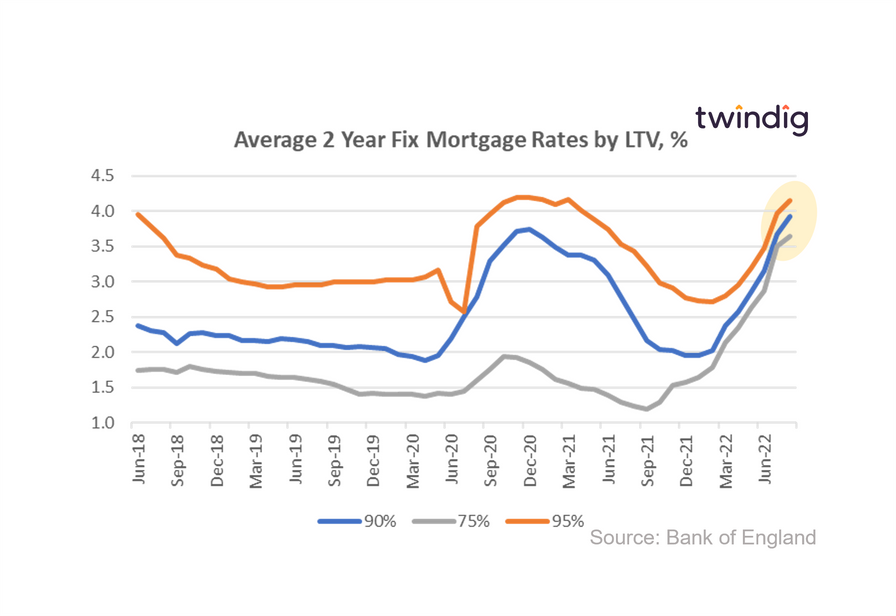 The Bank of England released average mortgage rates by Loan to Value this week

What they said
Average mortgage rate for 75% LTV 2-year fixed rates mortgages 3.64%
Average mortgage rate for 90% LTV 2-year fixed rates mortgages 3.92%
Average mortgage rate for 95% LTV 2-year fixed rates mortgages 4.15%
Twindig take
Mortgage rates rose again in August, but the rate of growth slowed. The average rate for 75% LTV mortgages increased by 4.0% in August to 3.64%, following a lead of 22% in July. The average rates for both 90% LTV and 95% LTV mortgages also increased at a slower rate in August.
The slowing growth will bring some comfort in a period of generally rising rates, however, the average mortgage rate for a 2-year fixed-rate 75% LTV mortgage has almost trebled (up 196%) over the last 12 months, leaping from 1.23% in August 2021 to 3.64% in August 2022.
With further increases in Bank Rate to come (the next MPC decision is expected on 15th September) we expect that mortgage rates will continue to rise in the coming months.
Is the housing market glass now half empty?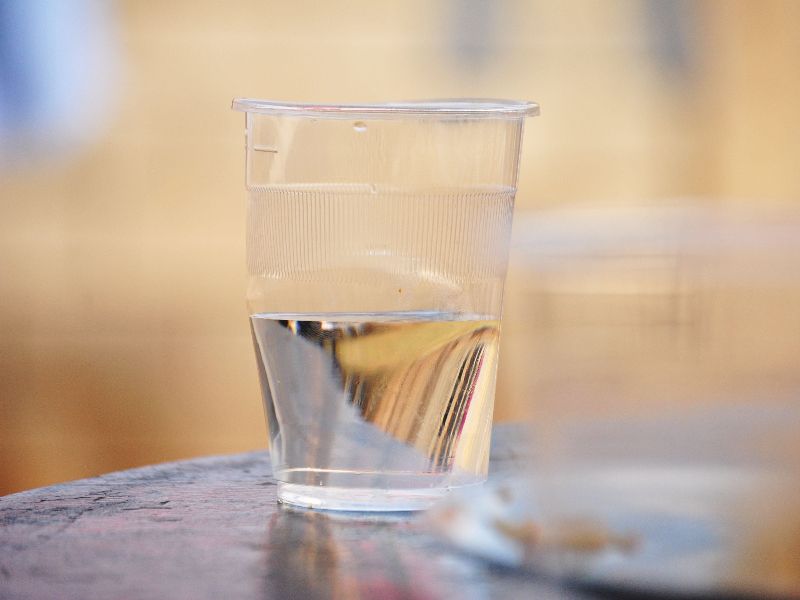 RICS released their August 2022 UK Residential Market Survey this week
What RICS said
The downward trend in buyer enquiries appears to be gathering momentum
New instructions still falling
House prices still rising
Twindig take
RICS reported this week that enquiries, sales and new instructions continued to fall in August and at a faster rate than in July. These reductions in activity appear to be driven by the growing macroeconomic headwinds, rising mortgage rates and the heightened costs of living.
RICS commented that new buyer enquiries are at their weakest since April 2020, the month after the start of lockdown and before the Government effectively closed the housing market. However, it is difficult to fully isolate the impact of the summer holidays this year as many holidayed for the first time since the start of the COVID-19 pandemic.
The supply of homes for sale remains tight with a net balance of agents reporting a decline in new listings in August and most do not see any uplift in listing volumes in the pipeline.
There is a risk that agents themselves are starting to see the housing market glass as half empty rather than half full with sales expectations over the next 12 months being the lowest since records began.
The silver lining (for homeowners) however is that the shortage of supply is still underpinning house prices and looking ahead agents anticipate house prices to plateau rather than fall.
Scotland house price latest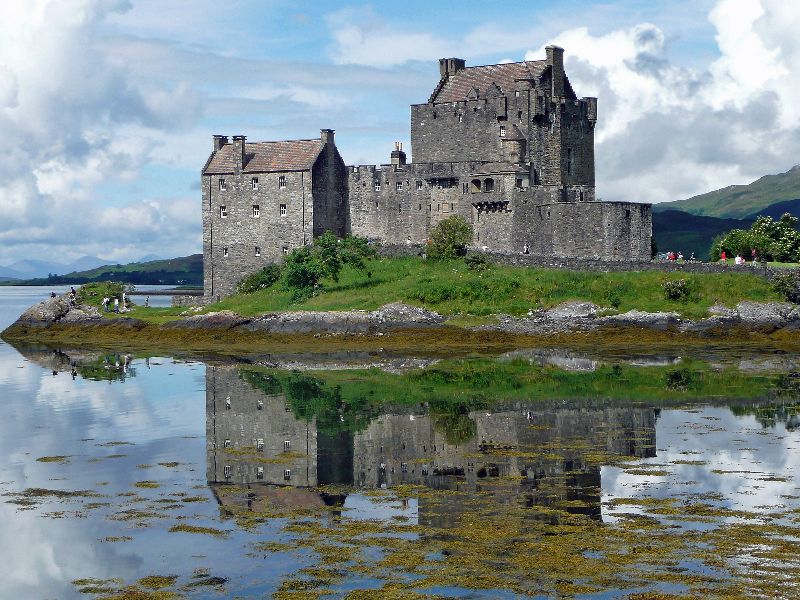 The latest data from the Register of Scotland suggests that the average house price in Scotland is £222,894.

House prices in Scotland increased on average by 4.3% or £9,150 in July 2022

Over the last 12 months, average house prices in Scotland increased by 9.3% or £19,040.

The average house price chart below shows a picture as craggy as the Cairngorms with many peaks and troughs. However, the thrust of house prices in Scotland is up and not down.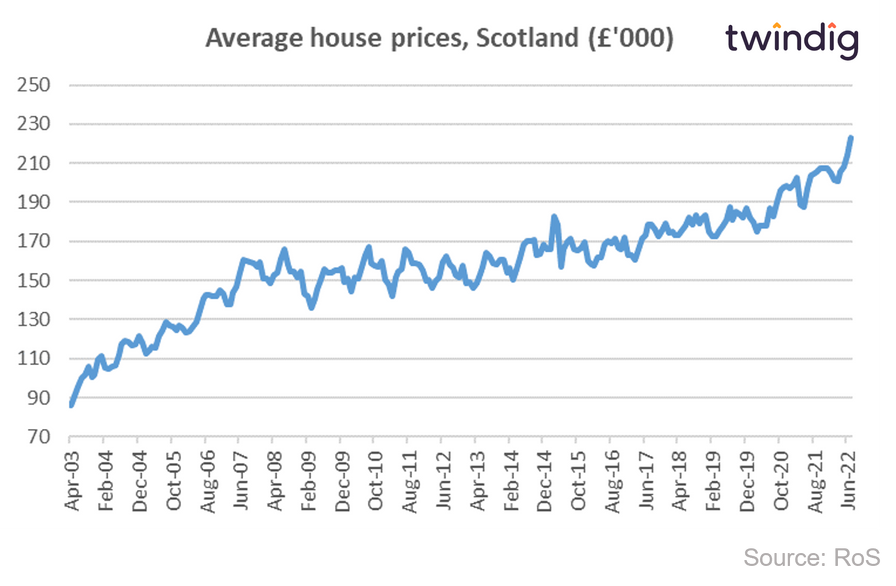 The local authority with the most expensive average house price is East Renfrewshire where average house prices are £332,000
In second place is the City of Edinburgh where average house prices are currently £316,150, and in third place is East Dunbartonshire where average house prices are £310,000
At the lower end of Scotland's house price table is Inverclyde with average house prices of £130,000, followed by Na h-Eileanan Siar where average house prices are £143,000, and West Dunbartonshire where average house prices are £148,000.
Twindig Housing Market Index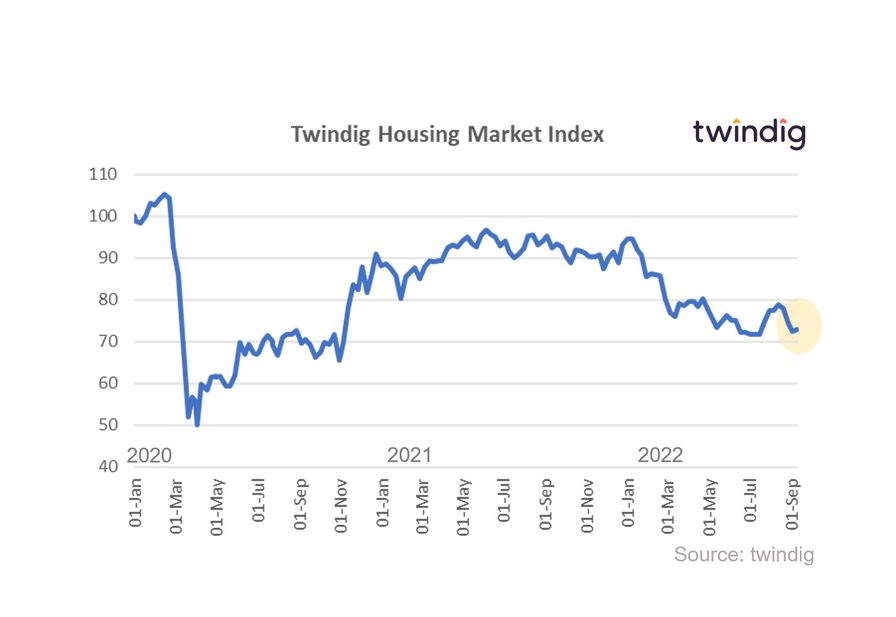 In the week that was rightly dominated by the passing of Queen Elizabeth, the housing market saw house prices reach another record high, mortgage rates rise, Housebuilder Vistry buying housebuilder Countrywide, Barratt Developments seeing sales rates slow, some estate agents calling time on the housing market, and a new Prime Minister moving into Number 10 Downing Street. Against this backdrop of news, Twindig Housing Market Index increased by 0.8% to 72.9 this week.
Subscribe to Market Views