Houselungo 4 Dec 22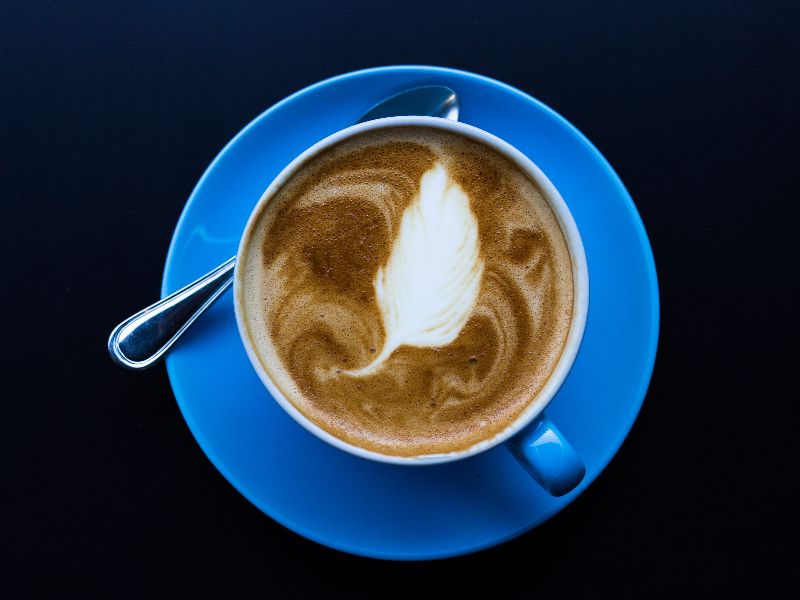 House Prices fall hat-trick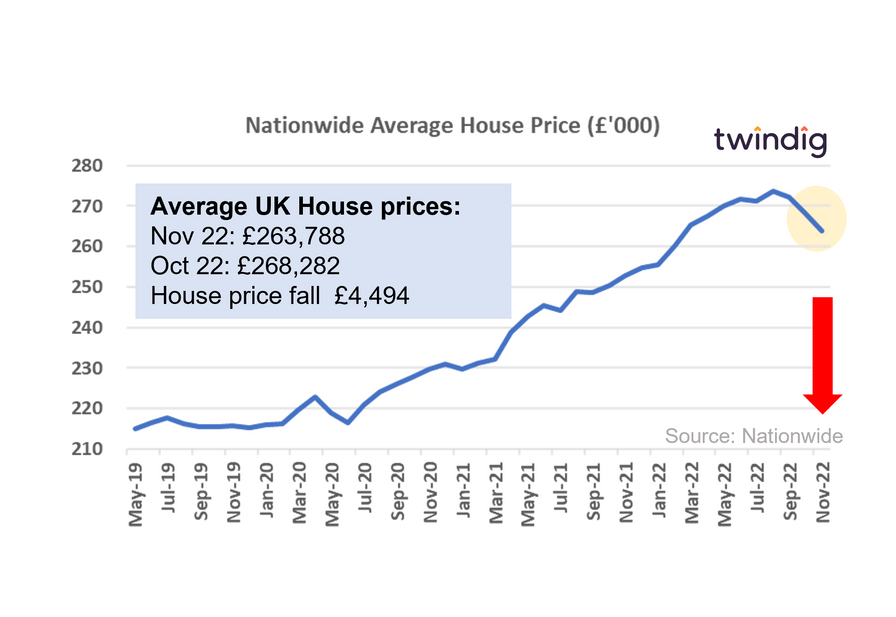 The Nationwide released its house price index for November today
What the Nationwide said
Average house price in November 2022 was £263,788
House prices fell by 1.4% or £4,494 in November the biggest fall since June 2020
Annual house price inflation fell to 4.4% down from 7.2% in October 2022
Twindig Take
House prices fell for the third month in a row in November according to the Nationwide Building Society. From their peak in August 2022 of £273,751, average house prices have fallen by £9,963 to reach £263,788 in November as temperatures cool in the UK housing market.

The upward momentum in mortgage rates and living costs appears to have finally caught up with the UK housing market and is manifesting itself in lower house prices.

With further bank rate rises on the cards and no let up for the time being in living costs, we are likely to see further house price falls in the coming months.

The UK's gloomiest housing markets right now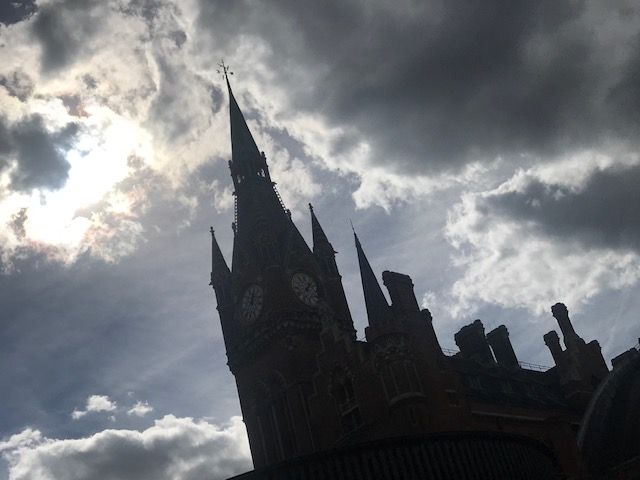 The biggest house price losers
Whilst house prices may be going up or down at a national level, at a local level the house price dynamics are much more complicated. There is no such thing as the UK housing market, rather it is a collection of hundreds if not thousands of local markets operating independently. A couple buying a three-bed semi-detached home in Margate does not impact house prices in the market town of Marlborough.
In this article, we look at the 25 housing weakest housing markets across the country.
Biggest house price losers last month
The biggest house price losers last month were in Westminster where average house price dropped by 4.6%.
In second place came City of London where house prices fell by 3.0%, and in third place with house prices down by 2.7% was Thanet.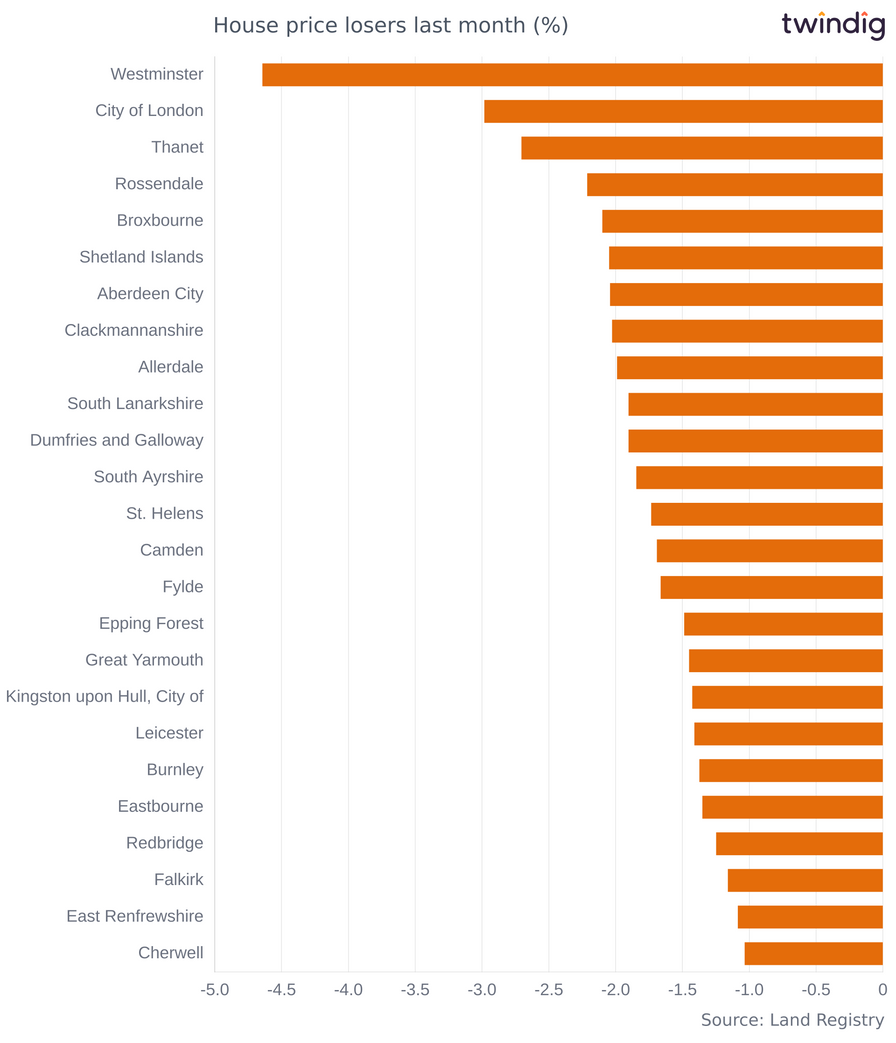 Mortgage approvals fall by 10%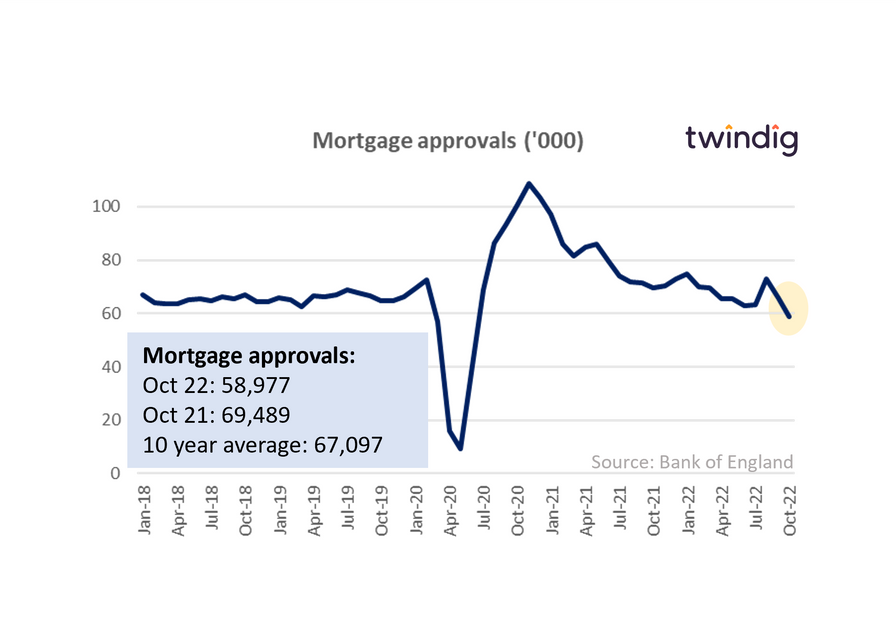 The Bank of England released mortgage approval data for October this week
What the Bank of England said
Mortgage approvals for October 2022 were 58,977
This was 10.6% lower than the 65,967 mortgages approved in September 2022
This was 15.1% lower than the 69,489 mortgages approved during October 2021
Twindig take
Mortgage approvals plummeted in October as the mini-budget wreaked havoc on the housing market, taking mortgage approvals to their lowest level since June 2020. This is clearly not a good sign as mortgage approvals are, in our view, the best housing market lead indicator. Mortgage approvals today lead to housing transactions in the future.
We hope that the provisions in November's Autumn Statement which stabilised the financial markets will also have steadied the broader mortgage and housing markets.
Whilst mortgage approvals fell in October, mortgage rates continued to rise, putting further squeezes on household finances and making it more difficult for all who are buying with a mortgage to move home.
Mortgage rates up by 9%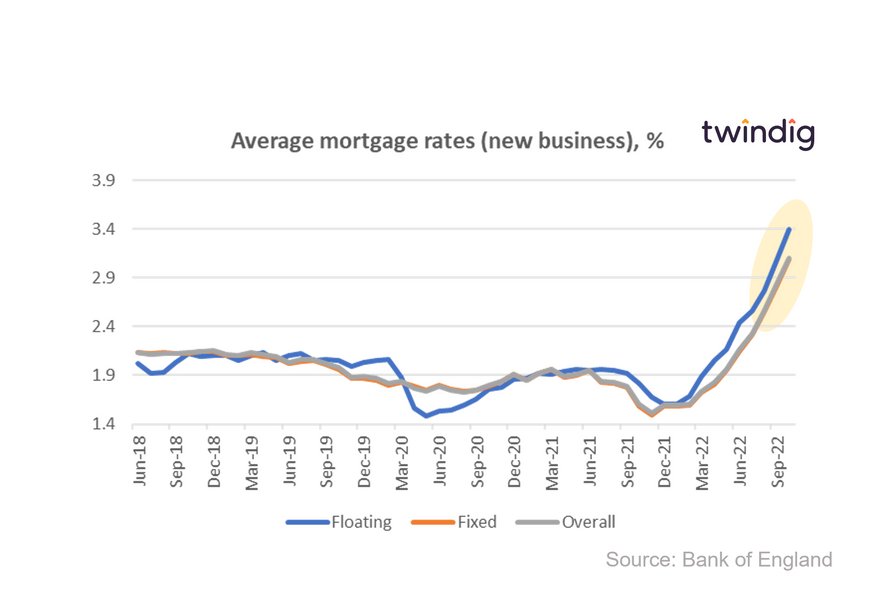 The latest data from the Bank of England revealed that overall average mortgage rates for new business increased again in October 2022, rising by almost 9%.

What the Bank of England said
The average floating mortgage rate for new business was 3.40%
The average fixed mortgage rate for new business was 3.09%
The average overall mortgage rate for new business was 3.10%
Twindig take
Average UK mortgage rates increased by almost 9% in October to 3.10%, with much of this increase driven by the impact of the mini-budget on the financial markets.
Average floating rate mortgage rates increased by 10% in the month to 3.40% some 87% higher than they were one year ago when the average floating rate was just 1.82%.
Average fixed-rate mortgage rates increased by 9.2% to 3.09%, some 96% higher than they were in October 2021 when the average rate was 1.58%
Overall the average mortgage rate increased by 8.8% in October to 3.10% which is 94% above its October 2021 level of 1.60%.
The time of ultra-low interest rates has certainly passed and we expect mortgage rates to continue to rise as Bank Rate increases in the coming months.


Twindig Housing Market Index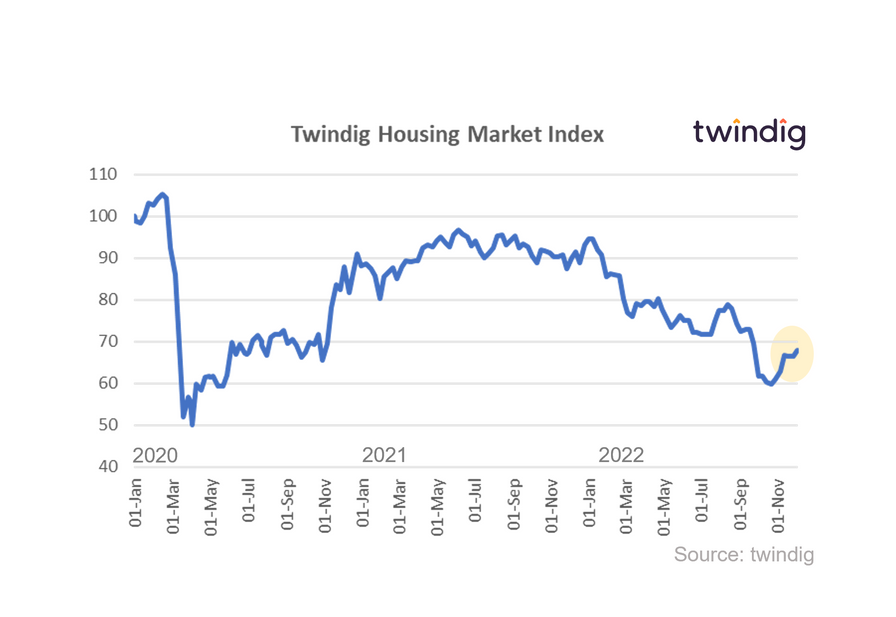 In the week that saw house prices fall for the third month in a row, mortgage approvals fall by 10% and mortgage rates rise by 10% the Twindig Housing Market Index rose by 2.3% to 67.9.
At first glance, it seems a little counter-intuitive that the Twindig Housing Market Index strengthened whilst housing market indicators weakened, but residential investors are choosing to look ahead rather than back.
The drop in mortgage approvals combines several factors, including the initial impact of the disastrous September mini-budget, which claimed the scalps of both the Prime Minister and her Chancellor; and rising mortgage rates which make it more difficult for homebuyers to secure a mortgage of any given size. Both of which paint a gloomy picture. However, investors are looking past the mini-budget. The November Autumn Statement repaired some of the damage caused by the mini-budget and has changed the future path of interest and mortgage rates. The rate of growth of mortgage rates will be slower and the peak in mortgage rates lower than we had previously thought. This adds up to a net positive for residential investors.
Subscribe to Market Views