Spaciable new build home property logbooks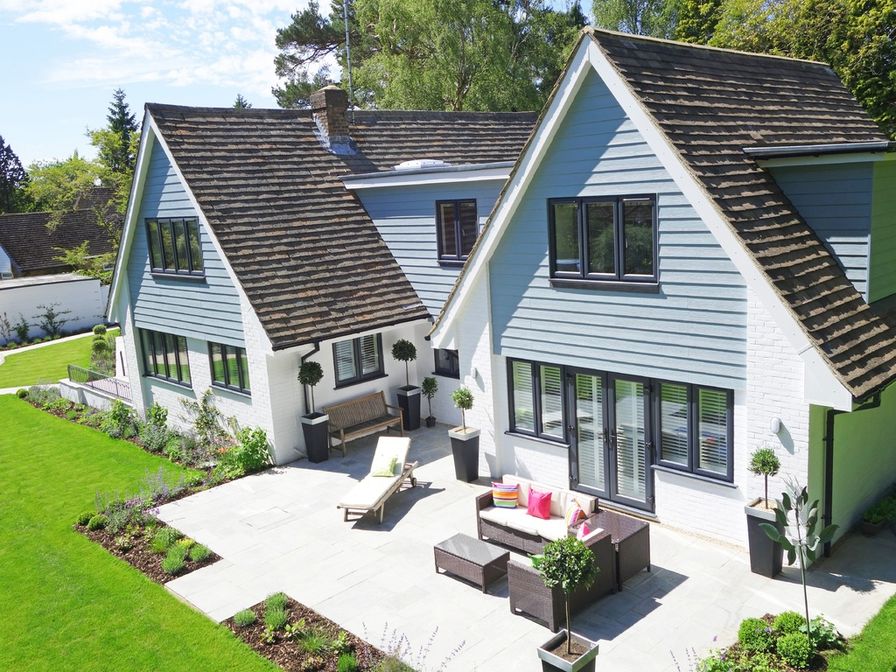 What is spaciable?
Spaciable is a form of property logbook which allows you to manage information about your home. Spaciable is focused in providing logbooks for new homes builders, putting plot specific data and support functions on-line including document libraries and a notifications module. Spaciable also works with estate agents and managing agents helping them to manage their residential property portfolios
Spaciable is a founder member of the Residential Logbook Association (RBLA)
Spaciable property logbooks for new home developers
Spaciable is in essence the online division of Classic Folios a company which has been delivering handover document solutions to UK homebuilders for the past 20 years.
Spaciable develops a bespoke portal for the homebuilder at either the corporate or development level allowing much of the new home sales process to be completed on-line.
The Spaciable property logbook is positioned as a home user manual for the homeowner containing room by room specifications, frequently asked questions, 'how to' articles, appliance manuals and information to help the new homeowner settle as quickly as possible into their new home.
Spaciable also includes a defect management or snagging system allowing homeowners to report defects and snags to the homebuilder.
Twindig for new home builders
Like Spaciable, Twindig also offers a range of property handover and property logbook services to new homes builders.
Twindig can assist new homes developers with
customer onboarding
handover documentation
post sale care, we will host and help maintain the property logbooks after sale and/or after the warranty period has ended.
If you would like more information about how Twindig may be able to help you please contact us
Spaciable property logbooks for homeowners
In common with many property logbook companies Spaciable aims to make the home buying and selling process more straight forward.
As a company focused on the new homes sector Spaciable products for homeowners focus on the new build buying journey. As well as information about the home itself Spaciable provides information about mortgages, removals firm, insurance, conveyancing utilities and interior design to help homebuyers plan their move from the comfort of their armchair.
Depending on the service purchased by the homebuilder it can be upgraded to include appliance manuals and the details of finishes and fixtures and fittings throughout the home
Spaciable for landlords and tenants
Whilst not a property logbook, Spaciable does offer landlords and tenants a communications interface. Tenants can report faults and issues that need fixing and landlords can notify tenants of important dates and keep them updated on the faults they have reported.
Spaciable also offers landlords the ability to arrange digital tenancy agreements
The property logbook element of the landlord product is the ability for landlords to include frequently asked questions to help tenants care for and look after the property they are renting
Spaciable for estate agents and managing agents
As with the landlord offering estate agents and managing agents can benefit from Spaciables communication tools reducing the need for hours on the phone and the frustration of 'missed calls'
Frequently Asked Questions functionality also cuts down on the amount of inbound calls to the estate or managing agent.
Does Spaciable offer products direct to homeowners and renters?
No yet. Spaciable is currently focused on providing services to business customers: homebuilders, estate agents, managing agents and professional landlords.
However, if you are interested in having and setting up your own property logbook Twindig offers every household a free property logbook
Property logbook – everything you need to know about your home in one place

Twindig has set up a skeleton property logbook for you, a framework you can use, so now it is over to you, register on twindig.com and turn that framework into a property logbook that works for you.
Sign up for your free Twindig digital property logbook
Whereas Spaciable offers a business-to-business model (B2B) Twindig offers every household a free digital property logbook whether you are settled, thinking of moving, or in the process of moving why not try and see if a twindig property logbook can make your home life more stress free?
We have set up skeleton digital property logbook templates for every home across the country. To claim your free digital property logbook all you need to do is register your property on twindig.com.
For a more detailed look at the benefits of a property logbook you can read our article Why Property Logbooks are a right riveting read