Twindig a free Property Logbook for every home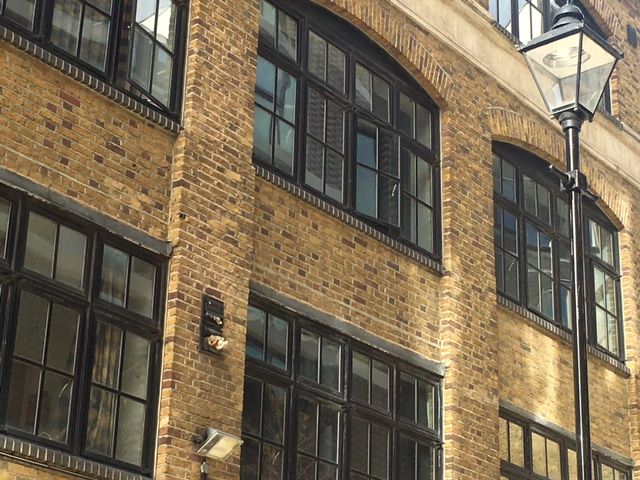 Twindig offers every household their own property logbook, a secure place to store important documents and information about your home so that you have information at your finger-tips when you need it. The Twindig property logbook also helps you sell your home more easily and more quickly.
What is a property logbook?
A property logbook can be many things:
a user manual for your home
a full-service history detailing work done and important guarantees
a place where you store all those documents you struggle to find when you need them
a CV, similar to a LinkedIn profile for your home to help you sell it
a personal assistant reminding you of important tasks
Everything you need to know about your home in one place
Property logbook – a user manual for your home

Have you ever spent ages trying to find that instruction manual or remembering how to change the clock on your oven? With a Twindig property logbook, you can simply upload all the manuals so that they are all only a click or a swipe away when you need them most. No need to go digging round in that kitchen or study draw, just view what you need where you need to view it on your phone.
Property logbook – makes buying home furnishings easier

Picture the scene, you are in John Lewis (or on their website) and you see the perfect sofa, will it fit in your living room? Will it fit through your front door? Will you be able to swing it around from your hall into your living room? These are all questions we fear but fear no more! You can upload details about every room in your home to your twindig property logbook. If you are in-store or on your couch, you can look up the measurements you need on your phone and put an end to those nagging doubts.
Property logbook – a full-service history

When did you last get your boiler serviced? You can record the details of your boiler service or any other service for that matter in your twindig property logbook. When was the double glazing fitted and where is the guarantee? Once again, you can store important documents and guarantees in your twindig property logbook.
Property logbook – a home for important documents.

Whether it is your insurance documents, mortgage contract or guarantee for your TV, simply upload your important documents to your property logbook, and there will be no more hunting around for them when you need them most.
Property logbook – helping you sell your home
You can think of a property logbook as a CV or LinkedIn profile for your home. We all have LinkedIn profiles even when we are not looking to change jobs so why not do the same for your home? Research suggests that 43% of households know where they want to live next, that is 7.2 million households, but there are only around one million homes for sale or rent at any one time. The chances are that there are people interested in buying your home today. Twindig has basic details of every home across the country and allows users to follow any home just as they follow people on Twitter or LinkedIn.

Why not make your home stand out on twindig and make it easy for your potential buyers to see your home. When you do come to sell you may already have several interested buyers lined up. Using twindig you can also keep track of the homes you are interested in whether or not they are currently for sale.
Property logbook – helping you get sale ready

When the time comes for you to sell, you can use your twindig property logbook to get sale ready. You can upload all the information you need when you come to sell to your property logbook, we also have online versions of the legal forms you need to complete. Being sale ready will speed up the process of selling your home and help you get to your new home much more quickly.

Once you are sale ready you can focus on the more important thing – finding your next home and planning your new life there.
Property logbooks will also give you the ability to share documents with your lawyer, conveyancer, mortgage provider and estate agent this getting rid of many of the bottlenecks and unnecessary time delays we often face when buying and selling a home.
Property logbook – a personal assistant for your home
OK, we are not quite at the stage where your twindig property logbook will make you a cup of tea or coffee or buy your lunch, but you can set reminders for all those important things we tend to easily forget. Getting quotes for insurance so you have time to find the best quote, getting the boiler serviced or the gas safety certificate for your buy to let property. You can even set a reminder to book your gym class so it isn't already full when you come to book it.
Property logbook – everything you need to know about your home in one place

Twindig has set up a skeleton property logbook for you, a framework you can use, so now it is over to you, register on twindig.com and turn that framework into a property logbook that works for you.
Sign up for your free Twindig digital property logbook
Twindig offers every household a free digital property logbook whether you are settled, thinking of moving, or in the process of moving why not try and see if a twindig property logbook can make your home life more stress free?
We have set up skeleton digital property logbook templates for every home across the country. To claim your free digital property logbook all you need to do is register your property on twindig.com.
For a more detailed look at the benefits of a property logbook you can read our article Why Property Logbooks are a right riveting read