Chimni The Future of Home Management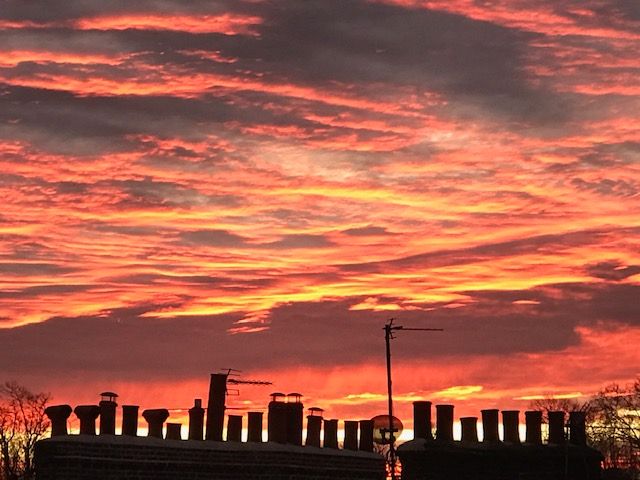 What is Chimni?
Chimni is a residential property logbook company. It was founded in March 2015. It aims to help homeowners manage and protect their homes in the digital age. It seeks to do this by helping homeowners build a digital logbook.

Ahead of its fundraise (see 'Chimni Fund Raise' below) Chimni had a live version of its basic property logbook service which was being trialled by 500 homes in West London and 200 homes elsewhere.
A Chimni logbook provides:
A secure place to store data and documents
A dashboard linked to live data sources
A platform to connect to housing-related service suppliers
The result is a core property file which provides a cumulative record or logbook of all the materials used in its construction, any building work completed after construction (including details of the planning permission and building control signs offs) and all changes of ownership for the property.
The homeowner is also able to add information and pictures to their property logbook.
The logbook is a digital, cloud-hosted, property file which Chimni will also auto-populate with publicly available data sets to provide a full description and of the property.
Chimni for homeowners:

Chimni logbooks offer several services and features for homeowners
Organise DIY, maintenance and improvement projects
Chimni provides tools to help you organise your building projects and the documentation that will be required. You can set up home project files, store important documents such as Building Control certificates, electrical safety certificates and all the other vital documents linked to your building project.
You can also share access to these documents with third parties who need to seem them such as architects and builders, but as they are shared digitally you are safe in the knowledge that they won't get lost or misplaced.
Create a sales pack
Chimni allows you to complete the forms your estate agent and conveyancer will require from you when you are preparing to sell your home.
Additional services from Chimni
To see the full range of services offered by Chimni visit their website
Chimni Consumer Data Standard

In its bid to help streamline the home buying and selling process, Chimni has issued a consumer data standard for new homes. The standard outlines the data and digital information that it believes housebuilders should provide to homebuyers as part of the homebuying process. The details of the Data Standard are outlined in Chimni's whitepaper 'The Data Home'
Chimni have built the new data standards into Chimni logbooks and are currently looking for trial partners from the housebuilding industry ahead of second
Innovate-UK
funded project to refine and codify the standard early next year.
Chimni Distribution channels

Initially, Chimni is planning to use two main distribution channels:
Estate agents: Chimni will seek to work with estate agents to promote the concept of digital property logbooks to homesellers to get sale ready to help speed up housing transaction times. Chimni is working with several estate agents in west London

Conveyancers: Chimni will also work with conveyancers who will charge a fee for setting up property logbooks for homebuyers
Chimni was also selected by Sky for their SME100 programme, which allowed it to create and test a TV advert. The TV advert is ready to be used as part of its first product launch.
Chimni Target Market
Chimni's addressable target market is homeowners across the UK, with a focus on houses rather than flats. Chimni believes this is an addressable target market of 16.25 million homes. Its goals are for 10% of UK homes to use the 'free' Chimni product and for a further 10% to use paid for services provided by Chimni
Chimni revenue model

Chimni's initial focus will be to generate revenues from 'Sales packs' and 'Wrap up packs'.

Sales packs are designed for home sellers. Sales packs aim to significantly cut the cost of and time taken by the conveyancing process.

Wrap up packs collate all the information collected and gathered by the conveyancer during the buying process and will act as the foundation data for a property logbook. This data and information can be digitised and added to a Chimni property profile.
Chimni management team

Nigel Walley - founder
Chimni's founder is Nigel Walley. Mr Walley founded Chimni Ltd in March 2015 and is a very active member of the residential property logbook community.
Nigel Walley is the Chair of the Ministry of Housing, Communities and Local Government (MHCLG) / Home Buying and Selling Group (HBSG)'s Property Logbook Working Group.

Nigel Walley is also the Chair of the Ministry of Housing, Communities and Local Government (MHCLG) sponsored trade body the Residential Logbook Association (RLBA). RLBA was launched with three other residential property logbook companies Property Information Pack, The National Deeds Depositary and Spaciable, to co-ordinate interaction between the UK Government and the residential industry.
Before his involvement in the residential property logbook sector, Mr Walley was active in the media sector through his interests in Decipher Media and iBurbia Studios and before that as a marketing director at NTL Television.
James Cryer
Mr Cryer works on the back-end development of Chimni. He is currently working for Sophos the cybersecurity software company as their Principal Software Engineer leading the design and implementation on the cloud stack for Sophos's Home Product.

Chris Wells
Mr Wells works on the front-end development of Chimni.

Chimni Fund Raise
Chimni is currently seeking to raise £150,000 to fund its development. If raised, we believe the funds will be used to:
further develop its website
build an App
launch its Sales and wraps up packs
grow its user base to 5,000

Chimni hopes to drive its current user base from 700 to 5,000 within 6 months of the completed fundraise and will seek to raise further funds once stage one is complete

The £150,000 fundraise has HMRC Advanced Assurance for SEIS and EIS tax status.
Chimni progress so far
Chimni and Mr Walley, in particular, are very active in the Residential property logbook community.

At the time of writing Chimni is seeking to grow its user base from 500 in west London to 5,000 on a six -month view.
Chimni also has a trial in place with the Conveyancing Association which started in Q1 2021.
Chimni is also working with the Law Society and Land Registry to explore the legal and regulatory status of residential property logbooks.

Mr Walley believes that residential property logbooks will be a mainstream part of the residential buying and selling process by 2025. He says that one of the key catalysts was recent interest by central Government who are interested in residential property logbooks. The UK Government views property logbooks as a way to create a central, and up to date database and the single source of truth about the UK's residential properties. They are looking for property logbooks to not only act as a database bit also speed up the home buying and selling process.

In an interview with The Negotiator, Mr Walley said that currently "We just don't yet have good integration with the estate agent industry" although he is upbeat "Although it might take until 2025 to achieve, with the government behind us and agents beginning to see their benefits, logbooks will get there in the end," he says. You can read the full interview here.
Sign up for your free Twindig digital property logbook
Twindig like Chimni creates property logbooks (or as we call them digital twins - a digital representation of your property). Twindig is a property platform which we have details of every home across the country and offer all households, whether renting, buying with a mortgage or owned outright a free digital property logbook where you can securely store digital documents, check the valuation of your home or any other home across the country and sign up for a free monthly home valuation report.