Twindig Housing Market Index 15 April 23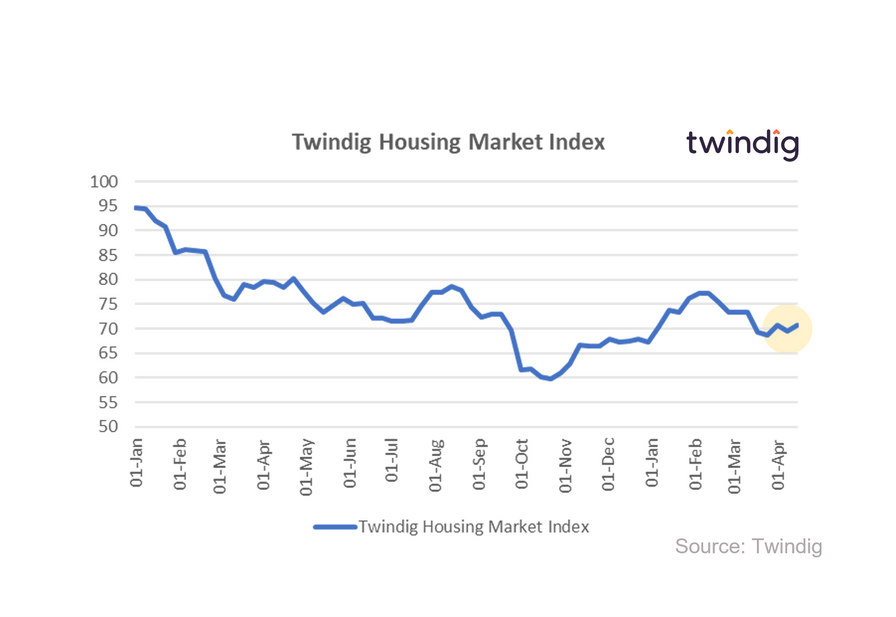 In the week that saw mortgage rates fall for the third month in a row, mortgage spreads narrow and LSL point to a tough first half, the Twindig Housing Market Confidence Index increased by 1.8% to 70.7 this week
Credit conditions - a tale of two halves
Some residential investors were left slightly confused by this week's Credit Conditions Survey from the Bank of England. Mortgage rate spreads (the gap between the underlying interest rate and the mortgage rate itself) are expected to narrow in the coming three months and mortgage demand both for home purchase and re-mortgaging is expected to rise, but lenders are reporting that mortgage supply will reduce in the current quarter. This implies a hit for housing transactions but an underpinning of house prices, in our view.
(However, never say never, in Q4 2022 lenders expected mortgage supply to reduce in Q1 2023 and it actually ticked up not down...)
Mortgage rates
Mortgage rates for popular mortgage products continued to fall in March, and have fallen each month so far this year. This is good news for aspiring homebuyers and those needing to re-mortgage and demonstrates that stability is returning to the UK mortgage market following the shock of the September mini-budget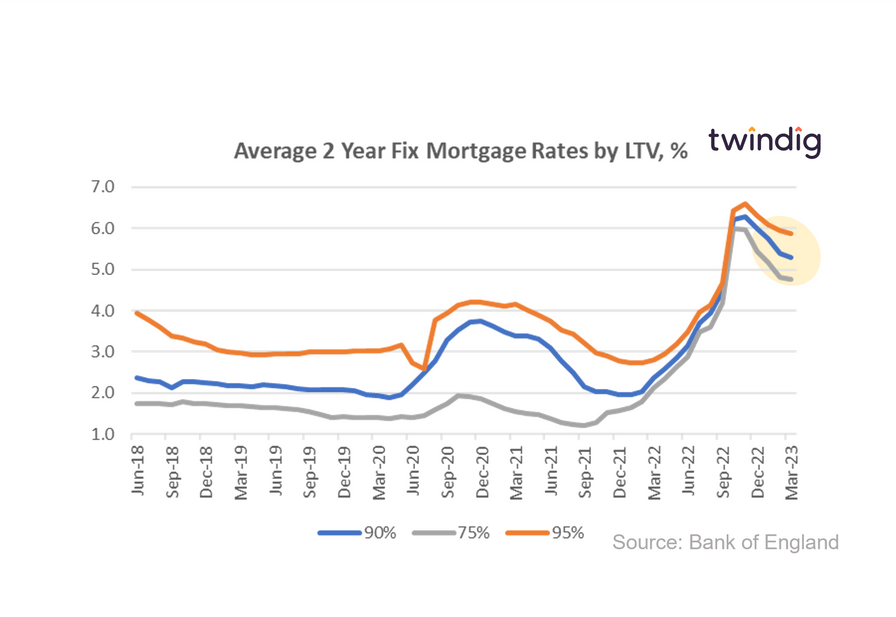 LSL challenging H1 improving H2
LSL one of the UK's largest estate agents full-year results this week said that it expects the housing market to remain challenging in the first half, but to improve in the second half of the year and it welcomed the recent reductions in mortgage rates which it believes will help stimulate the housing market.
LSL's views appeared to be broadly reflected in the latest RICS UK Residential Market Survey. RICS members commented that the sales market was particularly challenging at the moment, but the outlook is starting to improve.
Subscribe to Market Views