Housepresso 2 January 22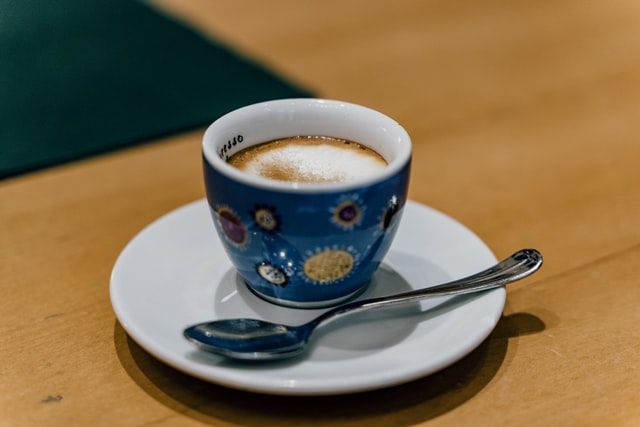 Happy New Year and welcome to 2022
Will 2022 be another year of house price growth?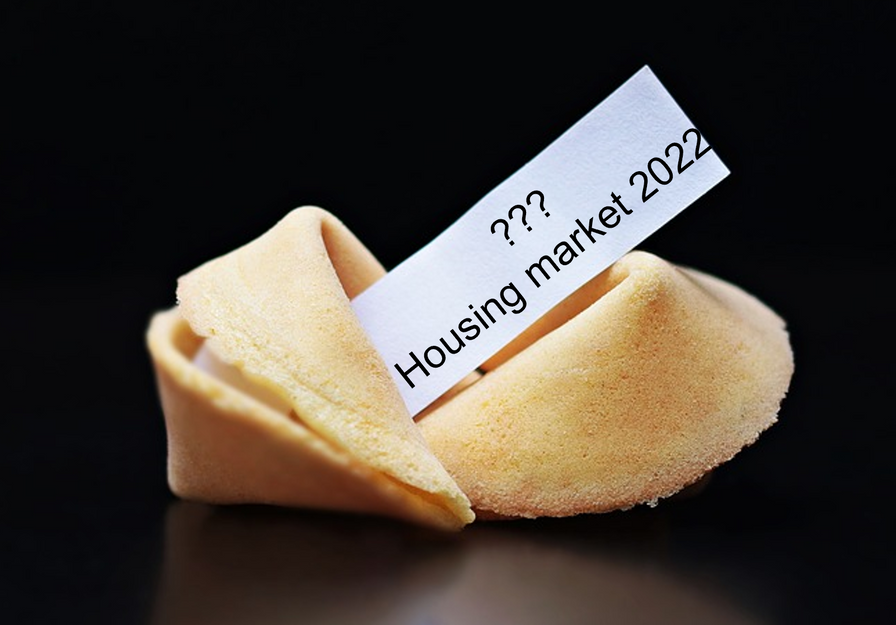 We believe that house prices will grow this year, by around £1,000 per month and increase by 5% during 2022. We also expect mortgage rates to rise. The strength of the housing market surprised us in 2020 and surprised us again in 2021, will 2022 make it a hat trick of pleasant surprises for the UK housing market?
House Prices end 2021 at a record high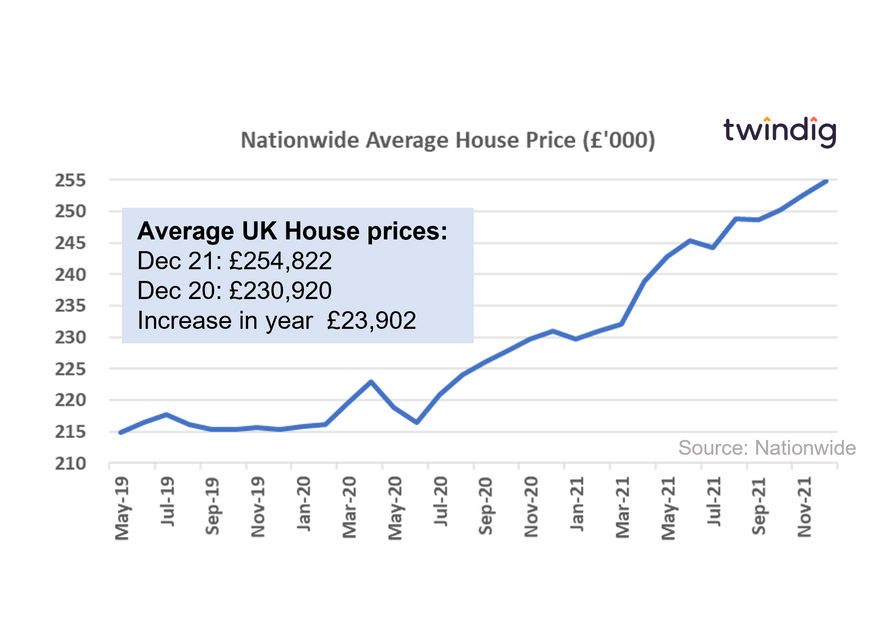 House prices like COVID cases end the year on a record high. According to the Nationwide house prices are now 16% higher than they were before the pandemic struck in 2020, an increase of more than £38,000.
Housing transactions, the bounce back begins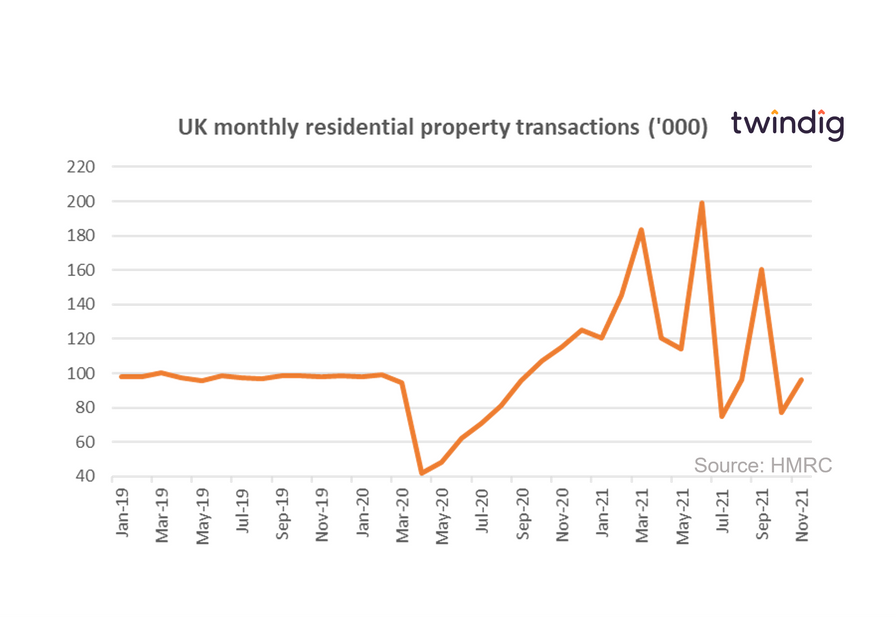 We were surprised that the level of residential housing transactions bounced back so quickly after the end of the stamp duty holiday. The provisional figure of 96,290 in November is only 3.4% lower than the pre-pandemic average of 99,642.

Whilst we would caution reading too much into one month's provisional data, it seems that at first glance, the UK housing market is in good health, perhaps it is doubled jabbed and boosted?
Twindig Housing Market Index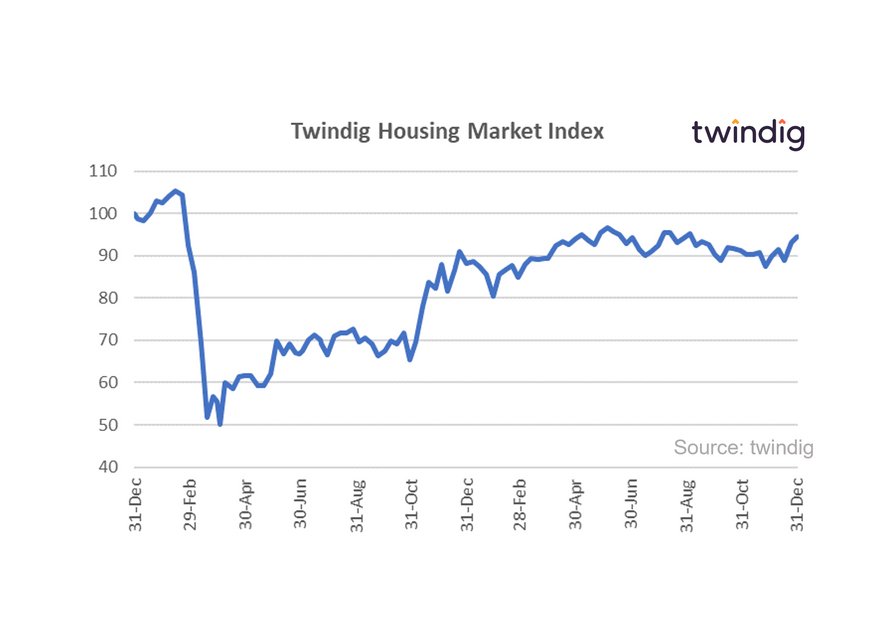 The Twindig Housing Market Index increased by 4.6% in the last week of 2021 to start 2022 at 94.6, its highest level since 14 August 2021.
Housing market investors were in high spirits as we closed out 2021, as house prices hit record highs of £254,822 in December according to the Nationwide and housing transactions bounced backed strongly in November.
Subscribe to Market Views