Houselungo 25 September 22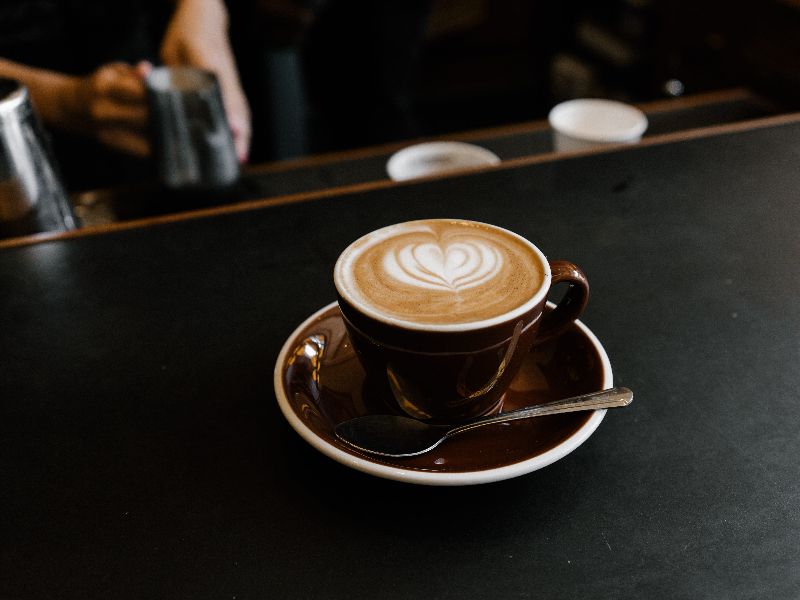 The mini-budget house prices and me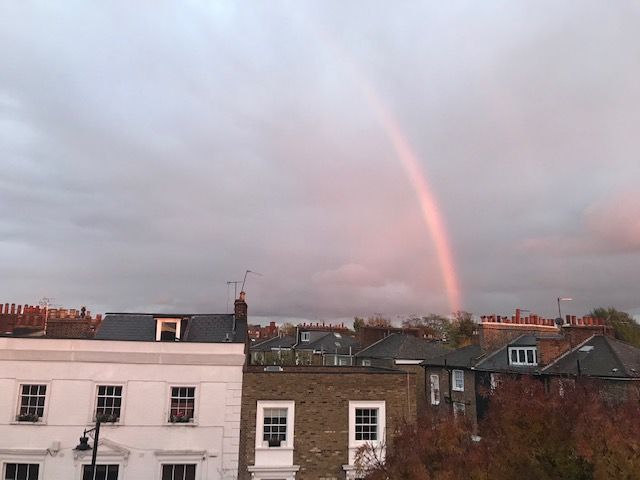 The three questions I am asked most are: When will house prices fall? By how much will they fall? and By how much will the price of my house fall?
I was at an event for estate agents earlier this week and the feeling, behind the closed doors, even in that room, was that house prices are about to fall.

It seems to me that we are trying to talk ourselves into a downturn, with the more ardent bears seeing a house price crash as a foregone conclusion. However, the problem with doomsaying is that we tend to overestimate the frequency of bad events. Even the Nobel Prize-winning economist Paul Samuelson joked that: "Economists have predicted nine of the last five recessions".
In the article below, we look at what the mini-budget might mean for house prices. Will there be a pot of gold or just disappointment at the end of the rainbow?
All you need to know about the Stamp Duty Cut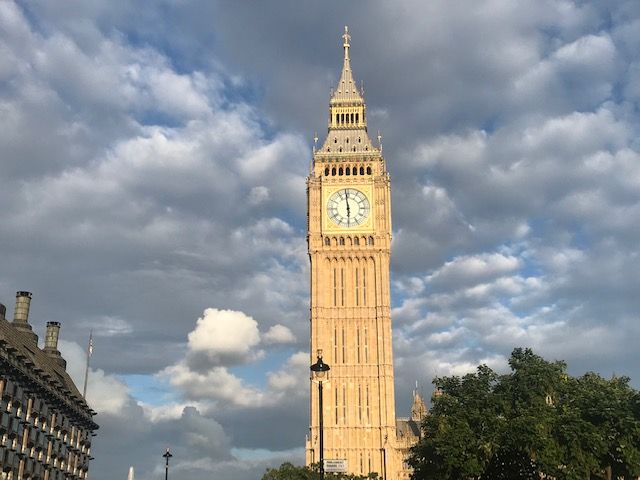 The UK Chancellor of the Exchequer, Kwasi Kwarteng made significant cuts to stamp duty as part of his mini-budget on Friday. Despite the fact we had a mini-budget this was not a stamp duty holiday, nor a mini-break, but a permanent cut to stamp duty.

Why did the Chancellor cut stamp duty?
The Chancellor cut stamp duty as part of his mini-budget because he believes that:
"homeownership is the most common route for people to own an asset, giving them a stake in the success of our economy and society."

Therefore
"to support growth, increase confidence, and help families aspiring to own their own home, I can announce that we are cutting stamp duty."

By how much was stamp duty cut?
He doubled the stamp duty threshold from £125,000 to £250,000 with immediate effect and cut stamp duty even further for first-time buyers.
You can see how the stamp duty cut will impact you by using our stamp duty calculator or to see more details click the read more button below
Bank Rate planning for known unknowns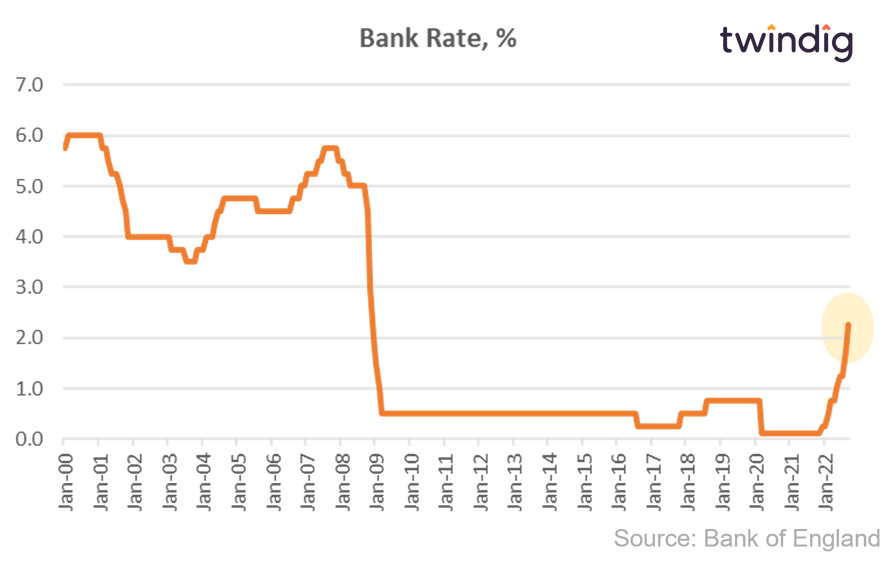 The Bank of England increased Bank Rate by 50 basis points to 2.25% on Thursday this week
What the Bank of England said
Bank Rate increased from 1.75% to 2.25%
The MPC voted by a majority of '5-4' for a 50 basis point increase
The rest of the MPC was split with three MPC members voting for a 75bp increase and one member for a 25bp increase.
Twindig take
Interesting to see such a split vote within the MPC, but as politicians know, in a first past the post system, all that is needed is the slimmest of majorities.
With the mini-budget coming tomorrow it was a tough call for the MPC, planning for a 'known-unknown', knowing the mini-budget is coming, but not knowing what the mini-budget may contain.

Housing transactions rise in August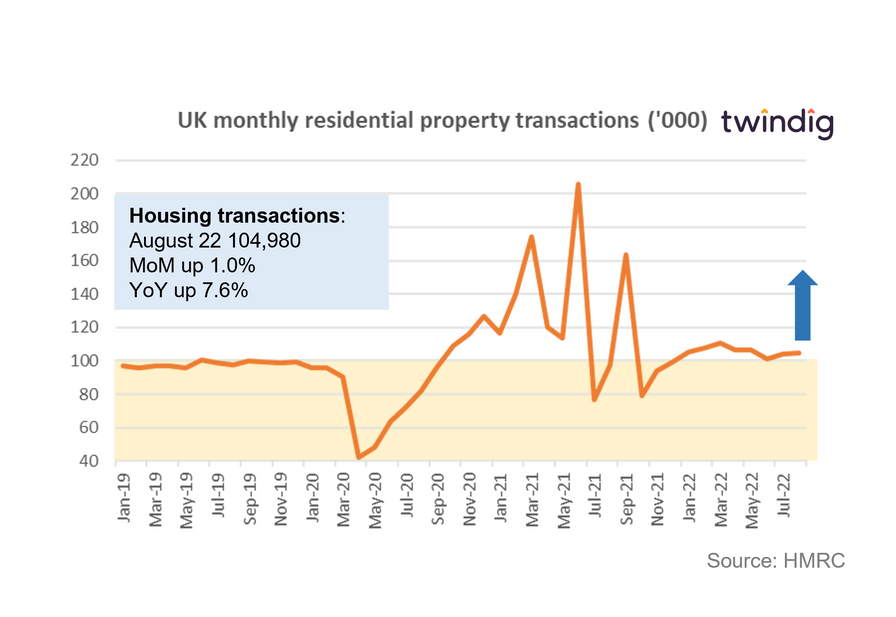 HMRC released provisional housing transaction data for August 2022 this week
What they said
Housing transactions in August 2022 were 104,980
This is 1.0% higher than in July 2022
This is 7.6% higher than in August 2021
Twindig take
It is fascinating that despite a growing number of housing market commentators turning bearish, the housing market continues to surge forward. Seasonally adjusted housing transactions in August were 104,980, some 7% ahead of the long-run average of 98,100.
We are several months into the cost of living crisis and whilst we appreciate that housing transactions completed in August were berthed earlier in the year, the fact that so many people are choosing to see their purchase through to completion in the face of the rising cost of living and mortgage rates is testament to the strength of the underlying housing market. Budgets might be being stretched, but it appears that when it comes to our homes, our biggest assets, we are not yet ready to call time on moving home.
Twindig Housing Market Index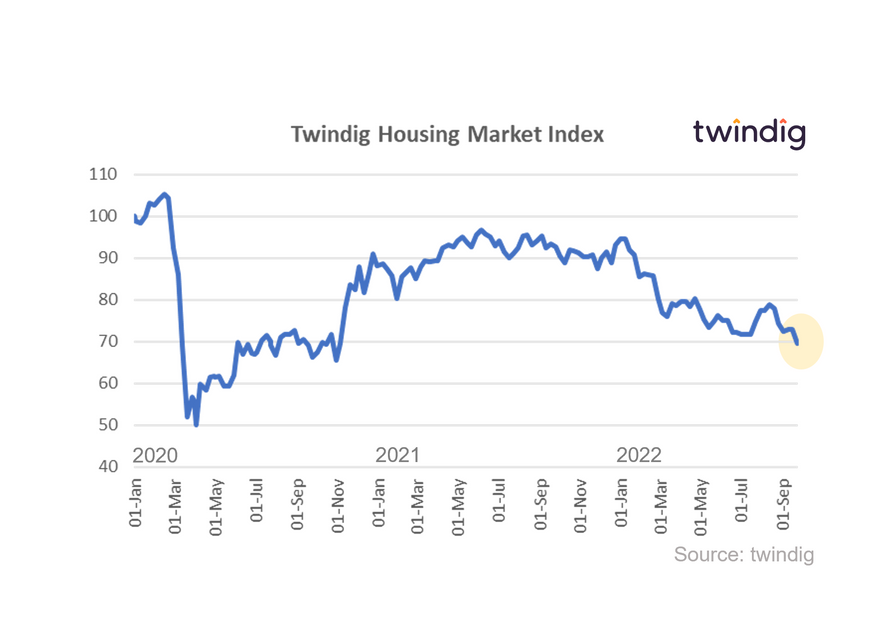 In the week that saw housing transactions rise and a mini-budget from the UK's new Prime Minister and Chancellor, the Twindig Housing Market Index fell by 4.5% this week, its lowest level since October 2020 as investors perceived that the mini-budget had major implications for the housing market.

Initially, this week investors were buoyed by the expectation of a stamp duty cut, but as the details of the mini-budget emerged on Friday investors in the residential market were less optimistic.

There is a sense that the new Chancellor's actions are at odds with those of the Governor of the Bank of England and investors felt that after a first glance of the mini-budget, the stakes of the Government's 'big gamble on growth' were too high. It will be interesting to see if investors change their minds over the coming weeks.

Ahead of the mini-budget, UK Prime Minister Liz Truss insisted that she is willing to be unpopular, although we wonder if she anticipated such an unpopular initial response to her plan for growth. Winning over tory members with the promise of tax cuts is one thing, but winning over a nation in a time of economic uncertainty is quite another.
Subscribe to Market Views