Houselungo 23 May 21
A lungo length look at this week's housing market news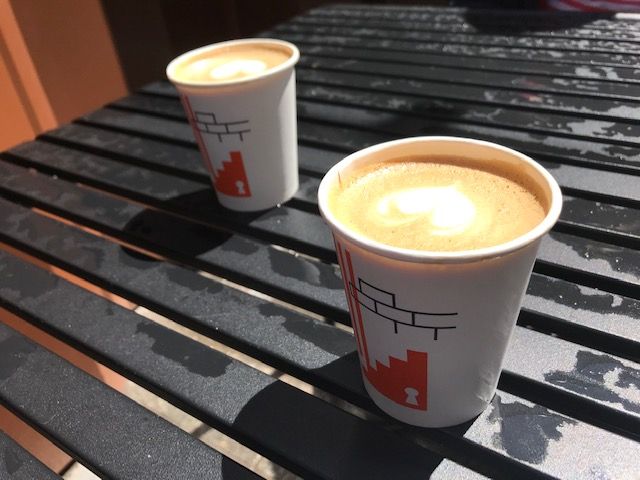 House price inflation smashes through 10% barrier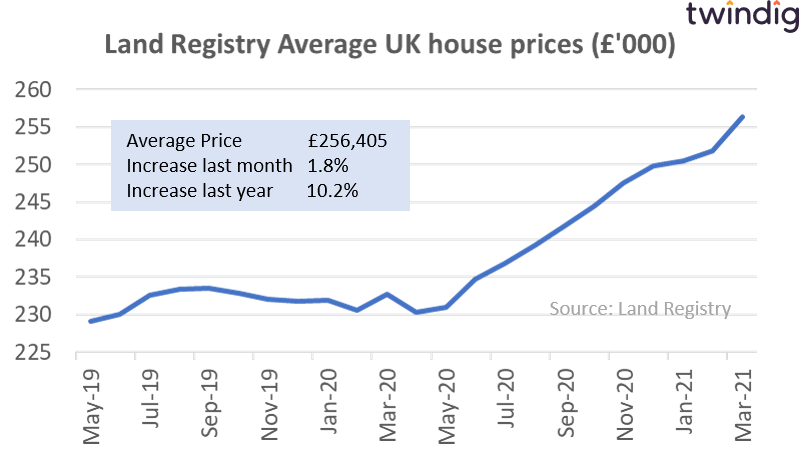 The Land Registry released its latest house price index this week
What they said
The average price of a house in the UK reached £256,405 in March 2021
House price inflation in the year to 31 March 2021 exceeded 10%
The value average house in the UK increased by almost £24,000 or £2,000 per month
Twindig take
Housing transactions – busiest April since 2007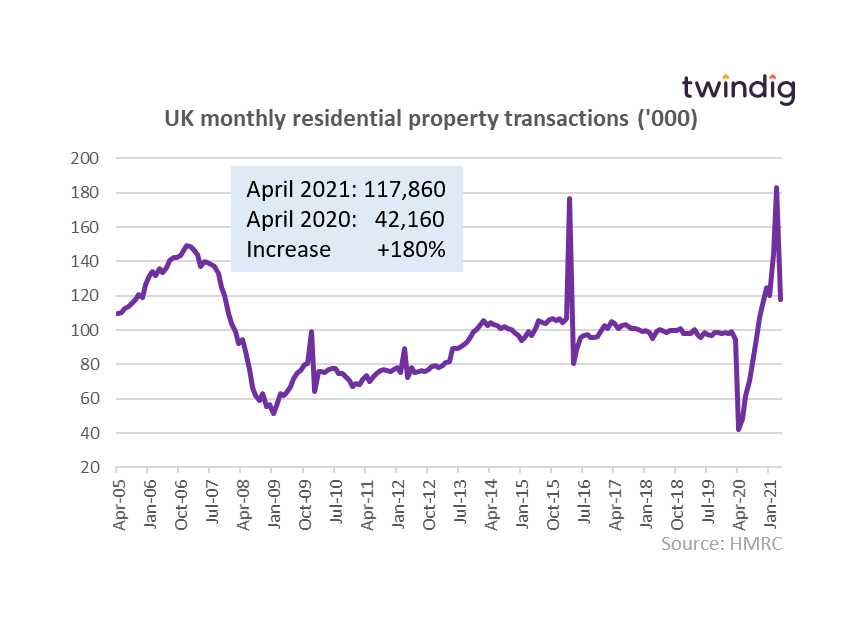 HMRC released provisional housing market transaction data for April 2021 this week

What they said
Housing transactions in April 2021 0117,860, 180% higher than April 2020
Housing transactions in April 2021 36% lower than in March 2021
Transaction data likely to have captured some of the positive benefits of the stamp duty holiday
Twindig take
HMRC delivered a master class in understatement today when they said that housing transaction data in April 2021 had 'likely captured some positive impacts from Stamp Duty holidays'. April 2021 was the busiest April since the boom year of 2007 which preceded the Global Financial Crisis. Transactions during April 21 were not as high as they were March 21, but March was boosted by buyers seeking to beat the original stamp duty holiday deadline. The April data highlights just how many would have missed the deadline and we expect housing transaction levels to remain elevated as more and more home buyers seek to take advantage of the extended holiday. There is a strong possibility that the record level of housing transactions in March will be surpassed before the extended stamp duty holiday has run its course.
Should we get rid of Stamp Duty AND Council Tax?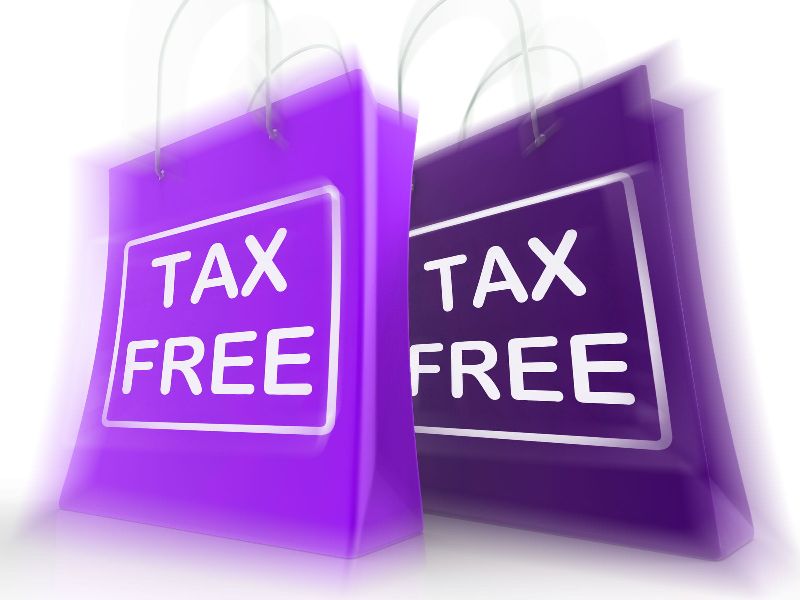 Purplebricks - listing more homes, but are they selling?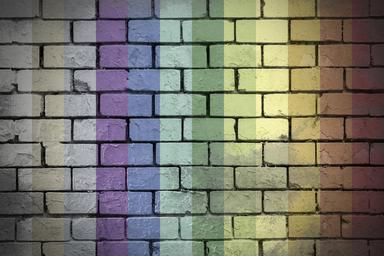 Purplebricks the online estate agent issued a full-year trading update on Thursday


What they said
Total instructions increased by 12% to 60,238
Cash on the Balance Sheet at 30 April 2021 £74.0m
All furlough monies received to be repaid
Twindig take
Purplebricks has an interesting business model where sellers are charged whether or not their home sells, nice for them, not so nice if your home doesn't sell.
However, in the year to 30 April 2021 more than 60,238 homeowners trusted Purplebricks with their home to sell, up 12% on the year to 30 April 2020. The 64 million dollar question is how many homes do they actually sell? Unfortunately, that is a number Purplebricks never discloses, so as with many things in life using Purplebricks is a bit of a gamble.
Previous research has suggested that around 50% of Purplebricks instructions lead to sales, which implies half don't sell. This is in line with the overall success rate for traditional estate agents. For most Purplebricks fees (starting at £999 outside of London and £1,499 in London) will be lower than if using a traditional agent, but as already mentioned you pay whether or not you sell and it is my belief that you have a 50% chance of selling. Are you up for the £1,000 coin toss?
Vistry - homebuilder flying high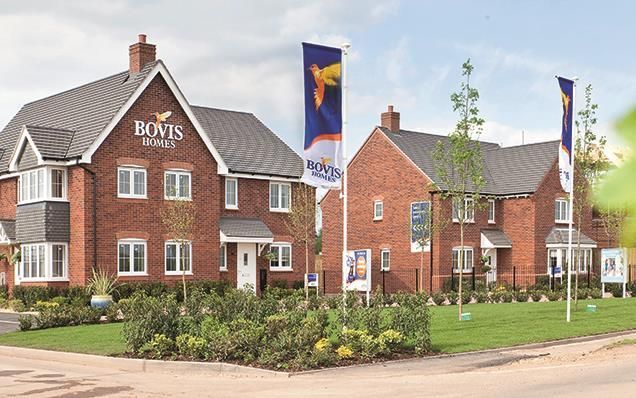 UK housebuilder Vistry (Bovis and Linden Homes) issued a trading update this week
What they said
Very positive start to the year with strong demand across all areas of the business
Private weekly sales rates 0.75 up 70% on 2020 and 21% on 2019
Modest increase in expectations of full year profit before tax from at least £310m to around £325m
Twindig take

As we start to emerge out of lockdown Vistry Group has got a real spring in its step and is the first housebuilder to comment on expectations for FY2022 as well as FY 2021, suggesting that the vaccine rollout is boosting sales for the longer term as well as giving short term sales a shot in the arm. This is positive news for homebuyers, homeowners and all those involved in the home building supply chain. Vistry has also maintained its 5-star HBF Customer satisfaction rating which means that as demand rises it is playing the long game putting customer satisfaction ahead of a quick buck.
Watkin Jones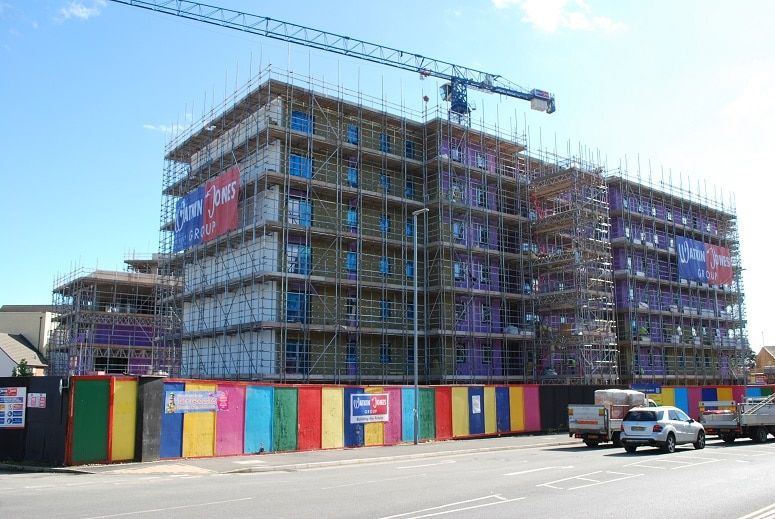 Build to rent specialist Watkin Jones released half-year results this week
What they said
Increased investor confidence as we begin to emerge from the pandemic
Fundamental demand for build to rent and student accommodation remains strong
Affordable homes opportunity on track
Twindig take
With house prices reaching ever new highs the build to rent market is an attractive one with no shortage of demand. Watkin Jones is a specialist in the area and its half-year results highlight its pedigree. Student demand remains strong, that many students 'studied from home' during the pandemic does not change the fact that many student halls are out of date and need to be replaced and highlights the importance of safe and secure high-quality accommodation. With order books increasing and a return to the dividend list, there is much to like about Watkin Jones for those looking for an alternative way to access the UK housing market.
Subscribe to Market Views