Houselungo 2 January 22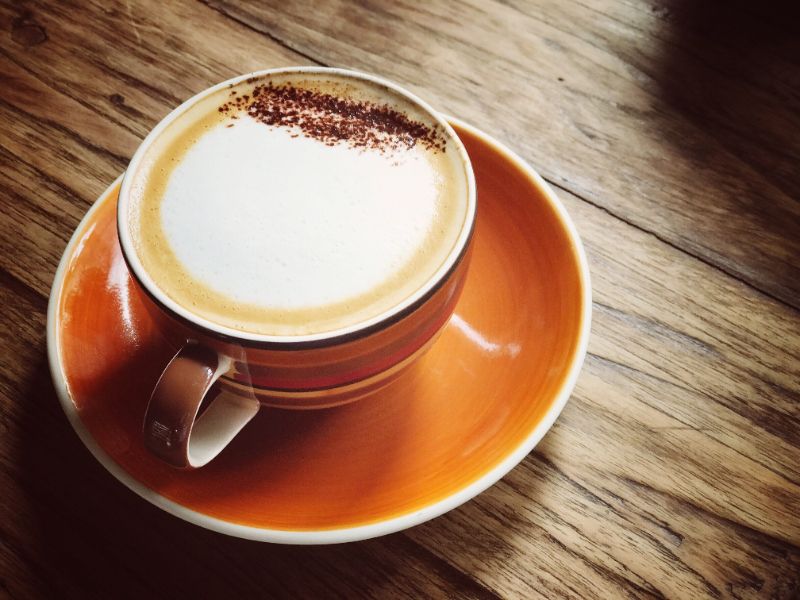 Will 2022 be another year of house price growth?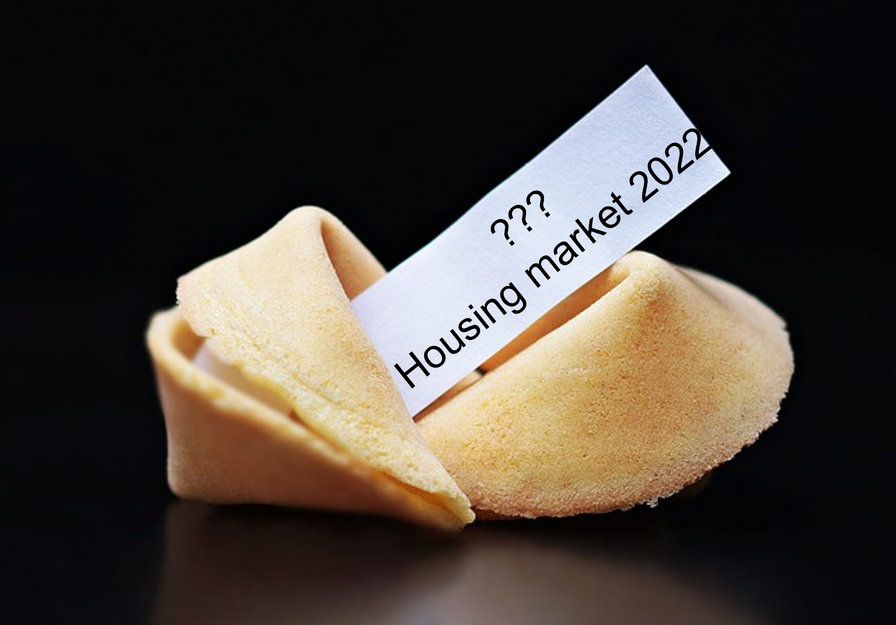 The strength of the UK housing market surprised us in 2020 and surprised us again in 2021, will 2022 make it a hat trick of pleasant surprises for the UK housing market?
Twindig expects UK house prices to increase by 5% in 2022
We expect the positive trend in house price inflation seen in 2020 and 2021 to continue into 2022. We estimate that house price inflation will be positive during the Spring Selling Season of January, February and March 2022 as homebuyers start the new year with optimism and strong intentions to move.
Twindig expects housing transactions between 1.0 and 1.1 million in 2022
Our housing market transaction forecast is based on the following assumptions:
There are no Stamp Duty Holidays
The UK housing market remains open throughout 2022
The key lead indicator for housing transactions is, in our view, mortgage approvals and they were surprisingly stable in the period leading up to the COVID-19 pandemic, especially when we consider that the four years leading up to the COVID-19 pandemic were not without challenges of their own. Historically, without Government interference, the housing market has been surprisingly resilient and we expect that resilience to remain during 2022.
Mortgage rates will rise
It is inevitable that as Bank Rate rises mortgage rates will follow, but most households are on fixed-rate mortgages so the impact of rising rates will not be immediate. However, it might be wise to re-mortgage now before rates rise further.
House prices end 2021 on a record high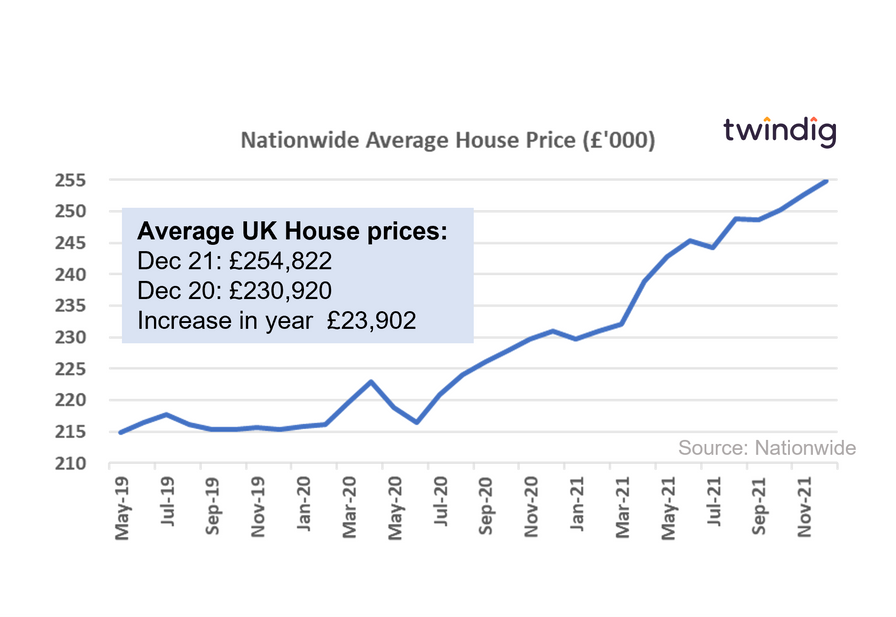 The Nationwide published their house price index for December on Thursday
What they said
Average UK house prices £254,822
House prices increased by 10.4% or £23,902 during 2021
The strongest calendar year for house price growth since 2006
Twindig take
House prices like COVID cases end the year on a record high. According to the Nationwide house prices are now 16% higher than they were before the pandemic struck in 2020, an increase of more than £38,000.
Housing transactions the bounce back begins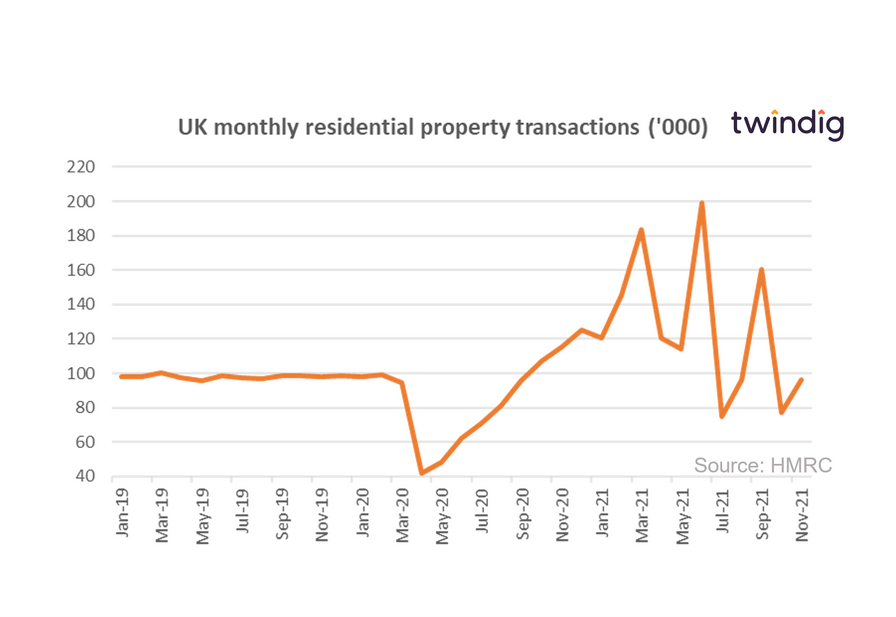 The provisional number of housing transactions in November 2021 was 96,290 on a seasonally adjusted basis
This is 24.3% higher than October 2021

Transaction levels were 16.4% lower than in November 2020
We were surprised that the level of residential housing transactions bounced back so quickly after the end of the stamp duty holiday. The provisional figure of 96,290 in November is only 3.4% lower than the pre-pandemic average of 99,642.
Whilst we would caution reading too much into one month's provisional data, it seems that at first glance, the UK housing market is in good health, perhaps it is doubled jabbed and boosted?
Twindig Housing Market Index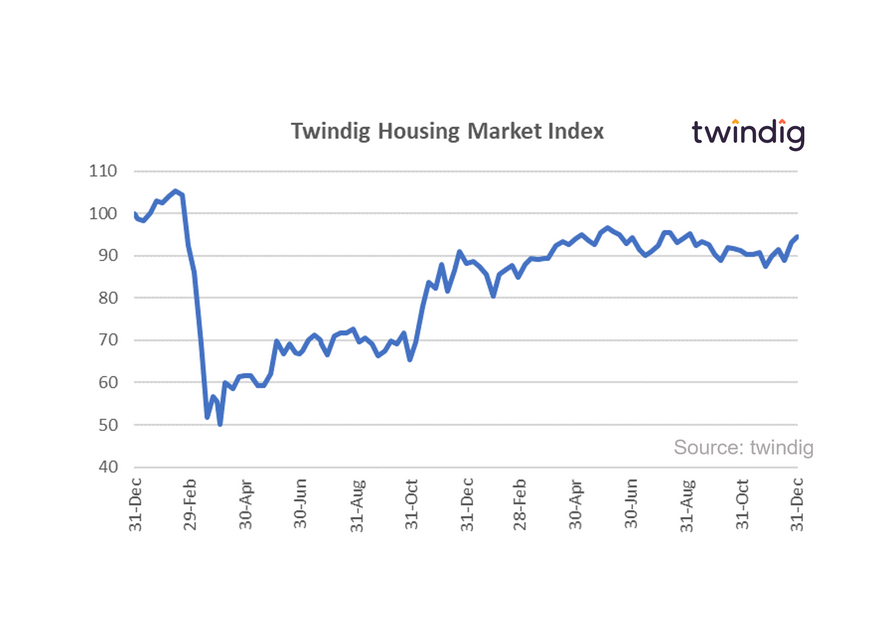 The Twindig Housing Market Index increased by 4.6% in the last week of 2021 to start 2022 at 94.6, its highest level since 14 August 2021.

Housing market investors were in high spirits as we closed out 2021, as house prices hit record highs of £254,822 in December according to the Nationwide and housing transactions bounced backed strongly in November.

The last two years have been challenging for many people and most parts of the UK economy, few predicted the resilience of the housing market in the face of a global pandemic and fewer still thought we would be ending 2021 on a housing market high.
Subscribe to Market Views