UK housing market: the night before the Stamp Duty debate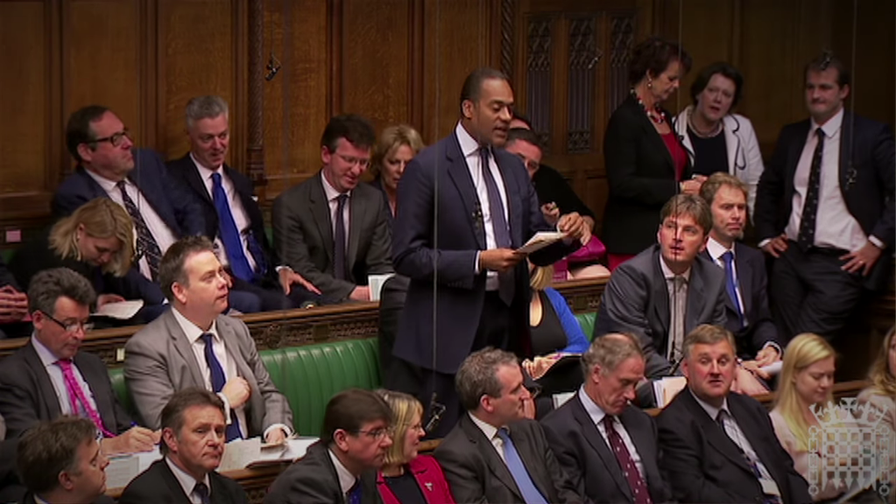 The week leading up to the parliament Stamp Duty debate has been a strong one for the UK housing market. In estate agency, Belvoir reported its 24th successive year of profit growth and Hunters has agreed to be taken over by The Property Franchise Group. In Housebuilding, Crest Nicholson reported 2020 profits ahead of market expectations. The housing market is firing on all cylinders and none of the above-raised concerns about a stamp duty holiday cliff edge. The average house price in the UK has risen by £14,692 since the start of the Stamp Duty Holiday against an average stamp duty saving of £2,493 - has the tax cut led to an indirect tax hike of £12,199? The Stamp Duty Petition has done very well indeed to get so far, but only 1 in 49 of the most recent petition debates has led to a change in policy. Will Scotland's decision not to extend influence a united kingdom?
9 things you need to know about Monday's Stamp Duty Debate
On Monday 1st February at 4:30 pm the UK Government will debate the "Extend the Stamp Duty Holiday for an additional six months after 31st March 2021" petition.
As we go to press the petition had received 133,486 signatures. Statistically, this petition has beaten the odds to get this far, but will it get any further this? The changes to getting the debate stage are 1 in 490 and 98% of petition debated fail in their attempt to change Government policy. Will Monday's debate lead to an extended holiday or just a lot of hot air? Our full analysis here
Most fail to get this far but with house rises in excess of stamp duty savings since the Stamp Duty Holiday - has the holiday become a form of stealth tax, but one which benefits the sellers not the state? Our full analysis here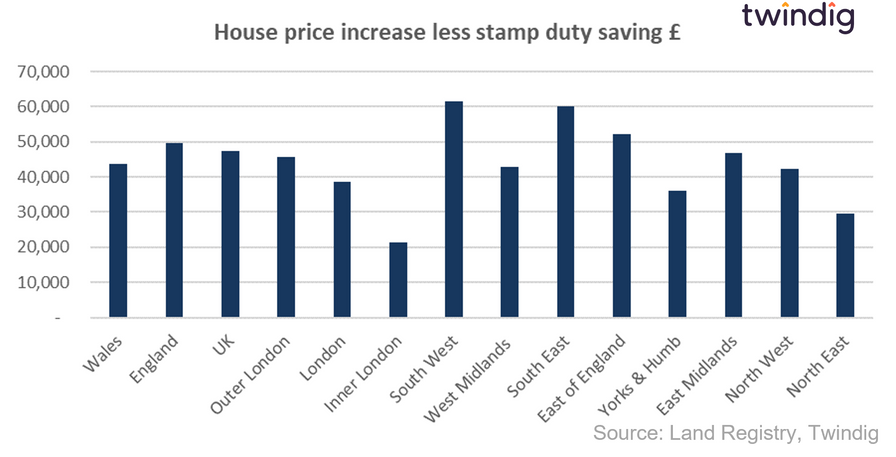 Scotland chooses not to extend Stamp Duty Holiday
Scotland's Government delivered its budget on Thursday (28th January) and chose not to extend its 'Stamp Duty Holiday'. Their view was that the temporary measure helped at a difficult time which has passed due to a strong recovery
"The temporary change to the residential LBTT nil-rate band introduced in July 2020 has provided support for Scotland's housing market at a difficult time, and helped contribute to a robust recovery throughout the year to date." You can read the full budget here
Will England and Wales follow suit? Is the kingdom united? we will find out on Monday.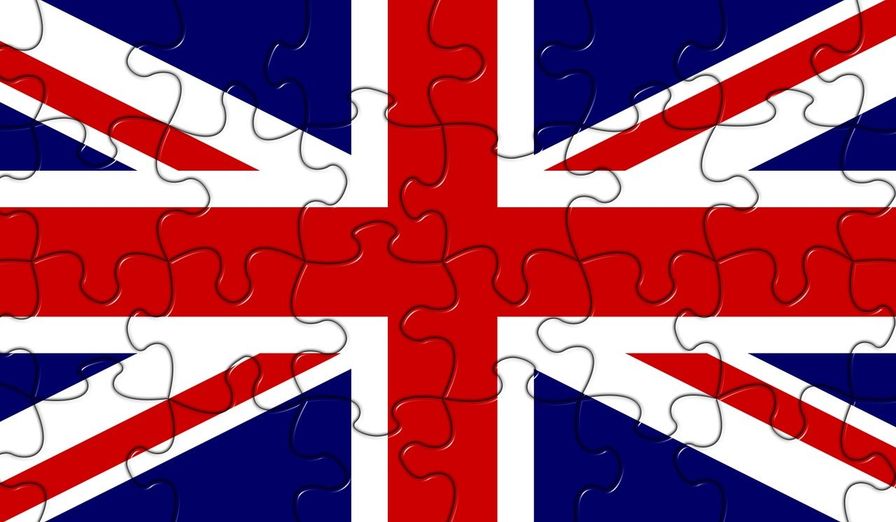 Picture credit: Pete Linforth
First Time Buyers face an uphill challenge
Research published this week by Lloyds Bank shows that first-time buyers continue to face an uphill challenge to get on the housing ladder. The average first-time buyer deposit jumped by more than £10,000 in 2020 and the number of first-time buyers fell by 13%.
The average price paid by a first-time buyer in the UK last year was £256,057 an increase of £22,939 on the previous year an increase equivalent to nine months gross (before tax) wages
Our chart below shows that in every region across the country last year the average first-time buyer deposit was more than one year's gross wages. For more detailed analysis you can read our First Time Buyer Report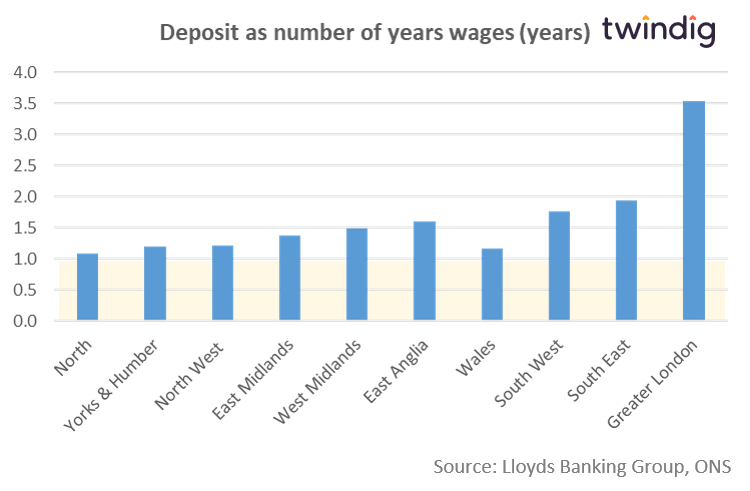 Crest Nicholson
Southern and midlands based housebuilder Crest Nicholson published its FY2020 full-year results this week
What they said
Profit before tax £45.9m ahead of £35-45m guidance

Net cash at year-end £142m (FY19 £37m)

Reinstatement of dividend at the half-year
Twindig take
Crest delivered full-year profits slightly ahead of market expectations in FY2020 and ended the year with increased cash balances and a healthy forward orderbook. It has repaid the furlough cash it received from the Government and will return to the dividend list at 2.5x cover at the half-year. The challenges of COVID were compounded by a turnaround strategy launched in January 2020, but Crest has risen to the challenge and is set fair for 2021.
Belvoir
Belvoir the UK's largest estate agency franchise group published its full year trading update this morning
What they said
Revenue up 12% to £21.6m

Profits to be ahead of expectations

Repayment of Government furlough support
Twindig take
Despite the challenges of 2020, Belvoir reported its 24th consecutive year of profit growth in 2020. It is repaying all the Government support it received and paying catch up dividends. Profits are weighted towards lettings, but is this further evidence that the Stamp Duty holiday does not need to be extended?
Property Franchise Group / Hunters
Recommended offer for Hunters Property Plc by The Property Franchise Group Plc (TPFG)
What they said
Hunters board recommended to their shareholders the takeover offer made by TPFG

Offer values Hunters at 74.9p per share (TPFG share price 191.5p)

Offer a 28% premium to Hunters share price on 3 December 2020
Twindig take
The Hunter becomes the hunted as Hunters agrees to a takeover by The Property Franchise Group (TPFG ) to create an enlarged franchised estate agency group with more than 400 branches. The acquisition should allow for cost synergies for both the enlarged Group and its franchisees, which will be welcome should the currently very buoyant UK housing market pause for breath or falter.
Subscribe to Market Views