Property logbooks – why a stitch in time saves nine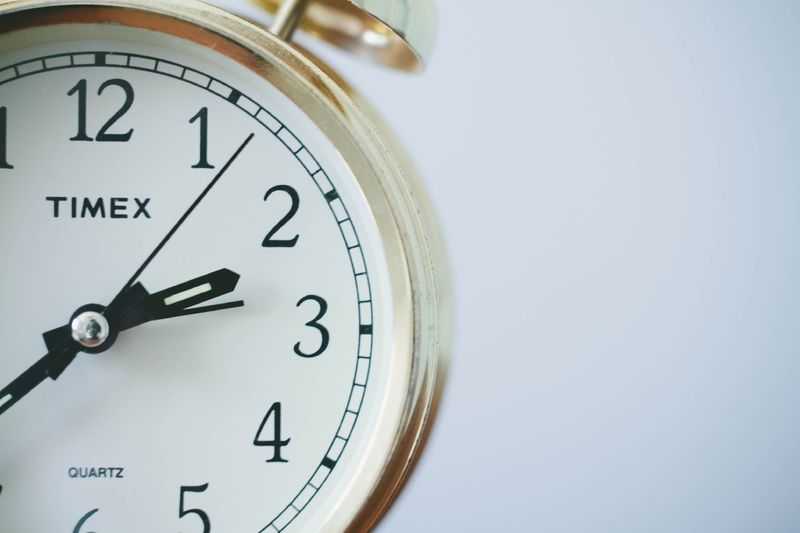 The phrase 'property logbook' sounds dull, as you hear the words your heart sinks, you know what is coming next will be a bit dreary and remind you of the time you were stuck on a train sitting next to a 'train-spotter'. The person who keeps a property logbook probably should get out more.
And yet 26 million of us in the UK maintain a personal logbook, but these are more commonly known as our 'LinkedIn profile'. A LinkedIn profile sounds much more interesting and engaging than a property logbook, but hold that thought..
We agree that they sound dull and we agree that they need a re-brand, but in this article, we will explain why they could hold all the cards when it comes to successfully selling your home and securing your next one. It turns out that property logbooks are the cool kids.
Property logbooks need a makeover
When you boil it down a LinkedIn profile is a logbook or a digital twin of ourselves. It is a document that we make public and keep up to date, or 'log' our achievements. Your LinkedIn profile is there whether or not you are looking for a job allowing you to see and be seen in your professional life.
We might not be looking for a job, but we are happy to be approached. LinkedIn profiles are there to generate interest in ourselves, our careers our businesses as well as to 'link-in' with those who might be able to help us.
Imagine if like the digital twin of ourselves on LinkedIn that is working for us 24/7 365 days a year there was a digital twin of our homes doing the same thing – working for us 24/7.
Just as most of us are not looking for a job, most of us are not looking to move home, but we would still be interested to know if anyone was interested in our house, which is typically our biggest asset.
We call the digital twins of our homes a twindig.
Twindig the new face of property logbooks
Twindig offers every household a free digital twin of their home, a free tool to help you not only showcase your home but to help you manage and maintain it. Your twindig also provides you with a free monthly valuation report on your home.
With a twindig you can:
Upload (or log) important documents – you know the ones, the very documents you can never find when you need them.

Set reminders so that you do not forget those important dates and miss out on the best mortgage or broadband deals.

Play with our mortgage and stamp duty calculators

Store those dull but important bits of information like the details of those LED bulbs in your kitchen. So when those bulbs need replacing, you have their details at your fingertips on your smartphone.

Upload user manuals so you can easily change the time and timer settings on your boiler
Back to that stitch in time that saves nine
With a twindig you can also get your home sale-ready, upload those important documents you will need when you come to sell today so they will be ready when you come to sell. You will be ahead of the game and able to move more quickly than those chasing after the same home you are. With a twindig you can get sale ready and get ahead of the game.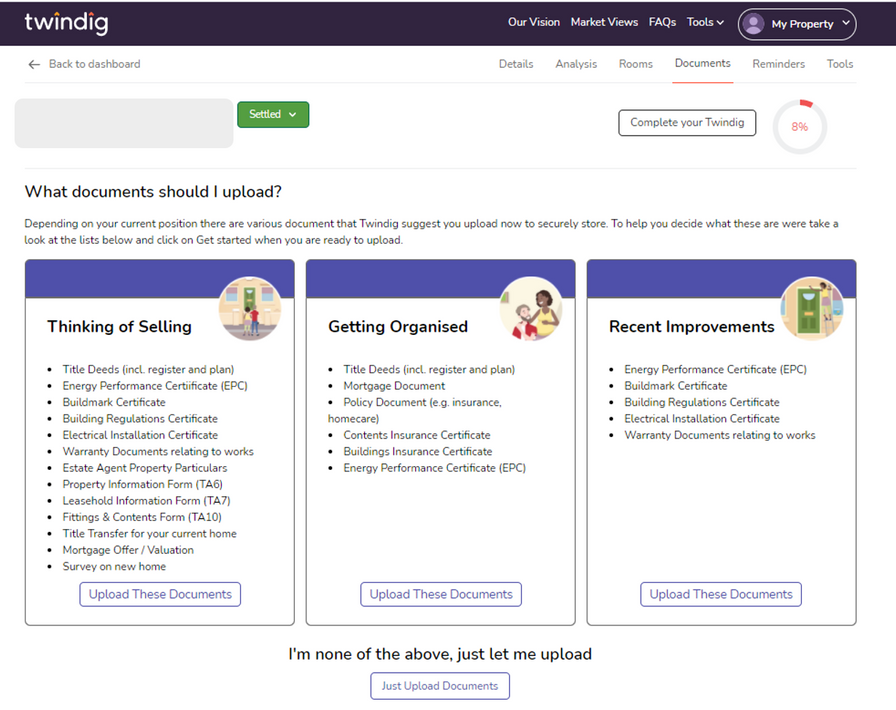 Your dream home will be on twindig even if it's not on the portals
One only has to look at the internet traffic to and the time spent on property portals to see that an awful lot of people like looking at property.
In our minds, a portal listing is a very thin, sketchy property logbook. Imagine if you were able to look at a high definition twindig instead and see the true character of the property and details of all the renovations and maintenance made over the years as the property logbook turns into a full-service history. If you could see when the wiring was last checked, the boiler serviced, the broadband speed, then suddenly the dull property logbook has turned from an ugly duckling into a swan.
Less than 1 in 28 homes across the country are on the portals
Property portals only show details of those homes actually for sale or rent: about 1 million homes (or 3.5%) of the 28 million homes across the country. Statistically, your next home is much more likely to be in the 27 million homes not on the portals than the 1 million that are.
Twindig has all 28 million homes
We provide a property logbook template (although we call it a twindig) for every home across the country in the same way that LinkedIn provides you with a template for your digital CV.
We have already added information that is in the public domain, but just as with your LinkedIn profile, we will leave it to you to make it shine as you know your home better than anyone else.
We provide a free monthly estimate of the value of your home, although when you come to sell, we advise that you use a reputable estate agent to value your home.
With Twindig, you can also follow properties. You can follow any property across the country: your next home, your dream home.. in fact, any home. Following homes is like following people on other social media platforms such as Facebook or Twitter, and we will keep you updated on the value of the homes you are following.