Twindig Housing Market Index (HMI) - 28 August 21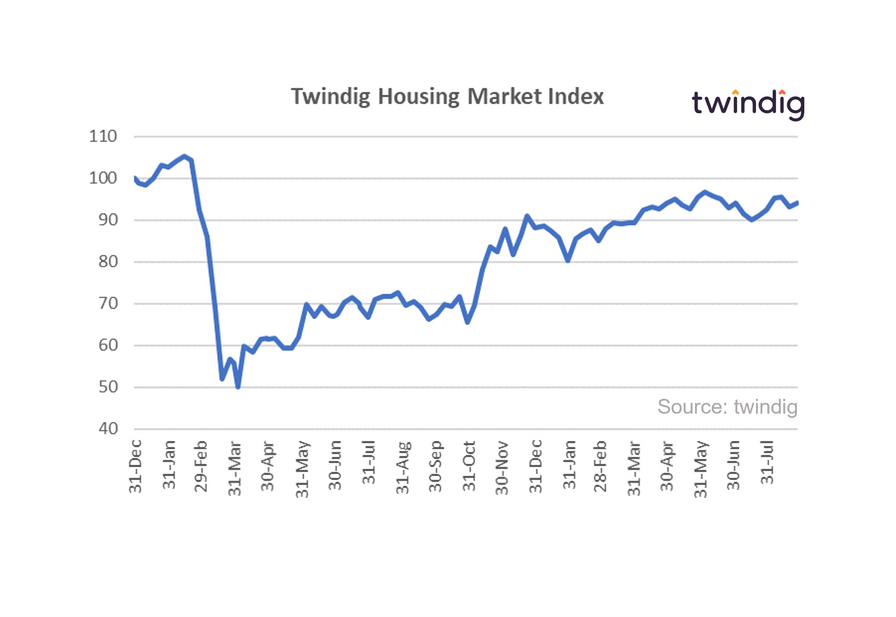 The Twindig Housing Market Index rose by 1.0% this week to 94.1. In a week where housing transactions fell off a cliff, investors seemed to be saying 'I told you so' as the impact of the first reduction in the stamp duty holiday found its way into the housing transaction data.

The good news is that the housing market appears to be content to see through the interference of the stamp duty holiday. July mortgage approval data, due to be released on Tuesday, will give us further insight into how the Stamp Duty holiday disrupted the housing market and a look into the future as mortgage approvals are, in our view, the best leading indicator the housing market has.
In another vote of confidence, Lloyds Bank gave further details of its entry into the private rental market via Citra Living this week. Internal documents seen by the Financial Times suggest that LLoyds has big plans for the residential rental sector.
Whilst this implies that Lloyds view the housing market as a good long term bet, it will be interesting to see how it balances being in active competition against the aspiring first-time buyers its mortgage arm looks to serve. The potential conflict has led to us making: Do we really need institutional landlords?
Subscribe to Market Views