Twindig Housing Market Index 25 Mar 23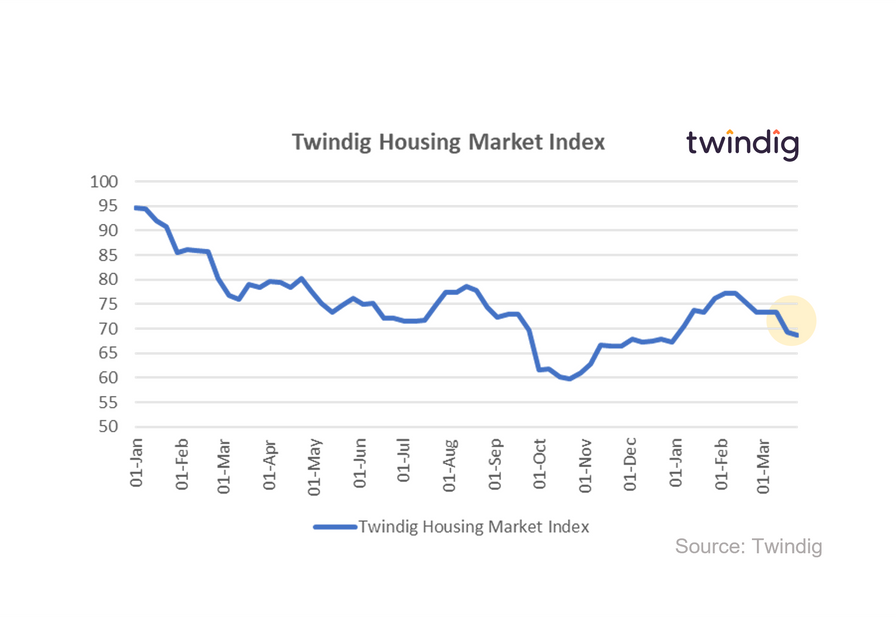 In the week that saw Bank Rate rise, housing transactions fall and house prices fall, the Twindig Housing Market Confidence Index fell by 0.9% to 68.7, its lowest level so far this year.
Bank Rate rising
Following a surprise increase in Consumer Price Inflation this week, the Bank of England's Monetraty Policy Committee (MPC) voted to increase Bank Rate from 4.00% to 4.25%. However, the MPC still expects inflation to fall significantly in the second half of 2023. Meanwhile, the financial markets expect Bank Rate to peak at around 4.50% in August 2023.
This move by the MPC reiterates that its three priorities, as Tony Blair might say are 'Inflation, Inflation and Inflation.'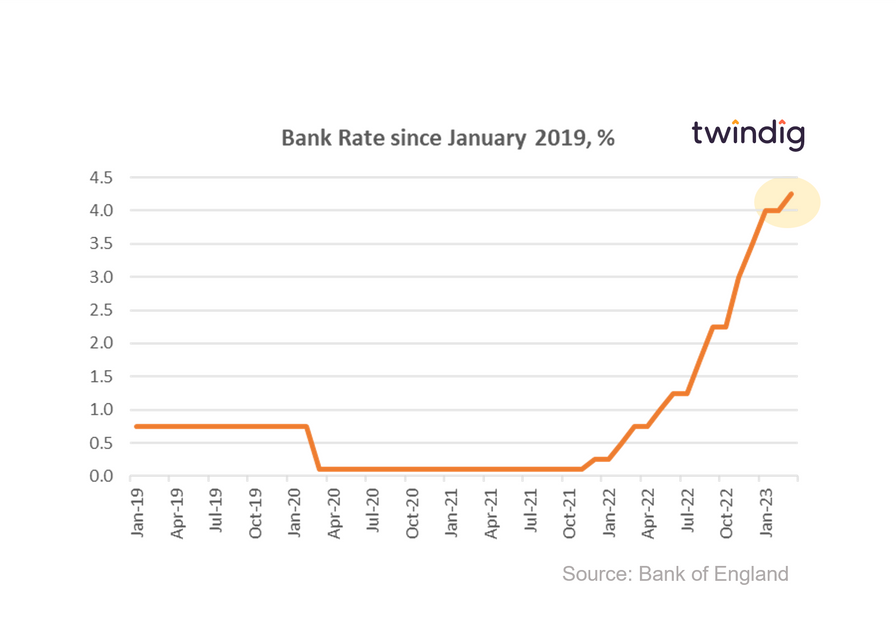 House prices falling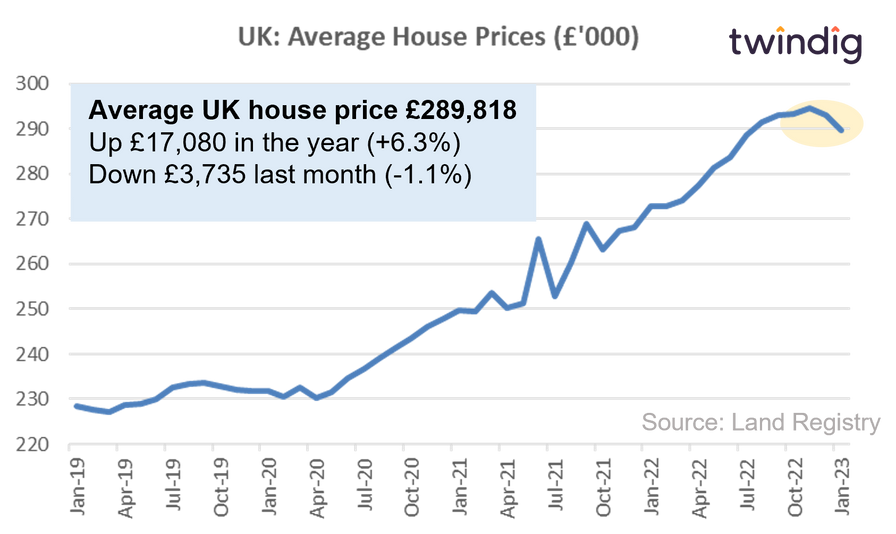 The Land Registry reported this week that house prices fell in January as rising mortgage rates and cost of living rises took some of the heat out of the housing market.
Housing transactions softening, but still firm
The latest housing transaction data released from HMRC this week revealed that although housing transactions had fallen for the fourth month, they are still holding up. However, we do expect further falls in the number of housing transactions as the year progresses as households battle with the double whammy of rising mortgage rates and living costs.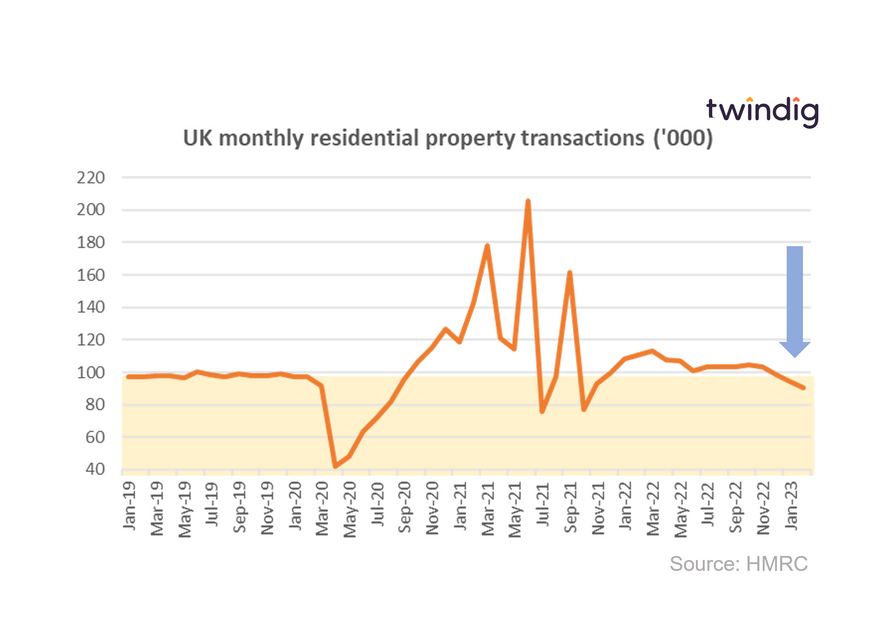 Inflation higher than expected
As noted above, the rate of Consumer Price Inflation (CPI) rose more than expected in February from 10.1% to 10.4% as salad and vegetable shortages pushed up food prices for the fastest rate in 45 years. Alcohol price rises in pubs and restaurants also gave consumers little cause for cheer...
Subscribe to Market Views