Twindig Housing Market Index 24 June 23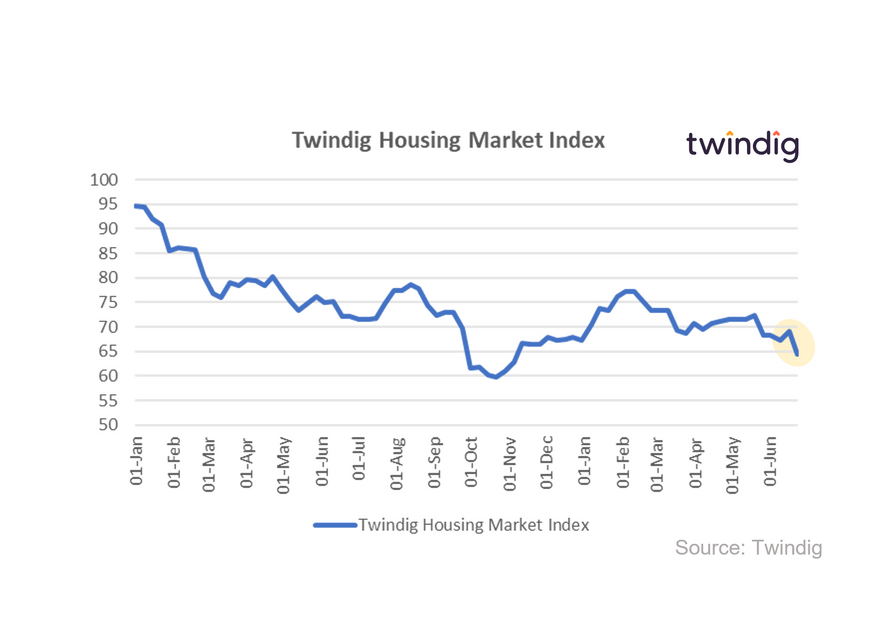 In the week that saw Bank Rate rise to 5.0%, residential investors' confidence took a hit and the Twindig Housing Market Confidence Index fell by 6.9% to 64.4. The inflation figures earlier in the week set the scene for the Bank Rate rise and residential investors gave a clear signal that for this week at least their glasses were half empty.
Inflation - the thief of savings...
Investor confidence fell in the housebuilders this week as inflation chose to go off-piste rather than down the mountain. The surprisingly stubborn inflation figures left investors concerned about the upward trajectory of Bank Rate, and the spectre of higher-than-anticipated mortgage rates to come knocked confidence among residential investors.
There are some interesting debates in the media at the moment suggesting that rising core inflation means that households are not yet feeling the pinch as they are able to keep buying at higher prices. We doubt this applies to all households, and many are feeling the pain already. However, it does suggest that luxury and discretionary spending continues and, in our view, these budgets will feel the pain before households cut back on housing costs and mortgage payments.
Bank Rate - going up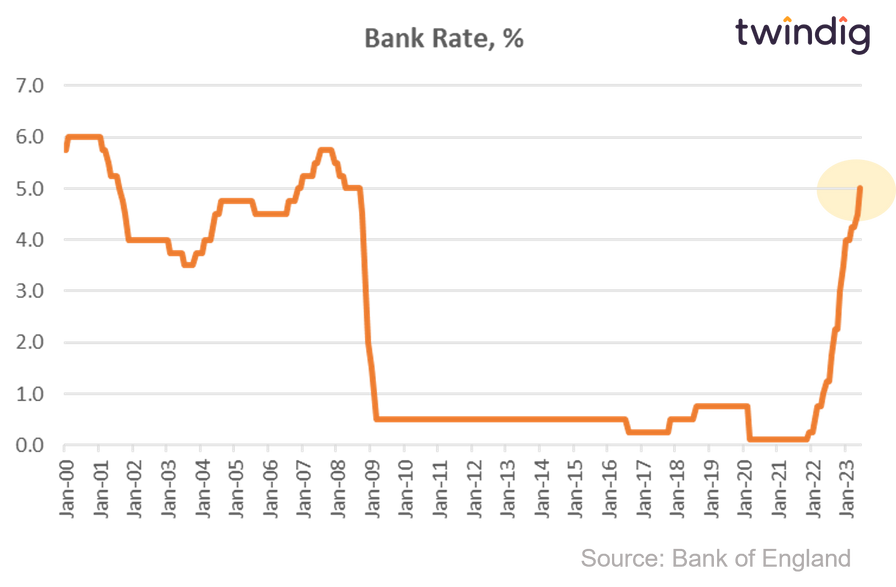 If a picture speaks a thousand words, then the graph above speaks volumes. Bank Rate increased to 5.0% this week, a level not seen since September 2008 as the Bank of England continued to pull the interest lever in its battle against inflation. With Wimbledon just around the corner, it seems that this particular battle will be a long five-setter and at the moment the jury can't decide who they think will win - inflation or the Bank of England.
However, the real protagonists in this story are Rishi Sunak and Jeremy Hunt, they are hoping that inflation will start to fall before the next election and that rising mortgage payments will not lead to voters seeing red in the ballot box and ousting them their Downing Street townhouses. In this regard, both Mr Sunak and Mr Hunt are on the same page as homeowners hoping that evictions will not rise.
House prices rise in April
The latest house price data surprised many market commentators this week as it showed that house prices rose rather than fell in April, bucking the trend of recent months, but this did little to calm residential investors nerves this week.
Whilst, in our view, this does not signal the end to house price falls for the rest of the year, it does add weight to our view that house prices won't crash in the face of growing headwinds elsewhere in the economy. Much like inflation, house prices are more stubborn than many believe they should be...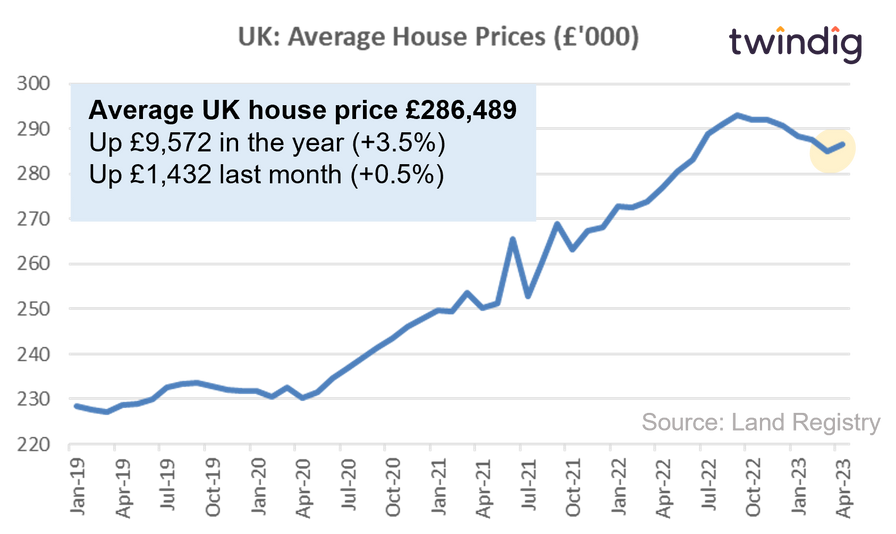 Subscribe to Market Views