Twindig Housing Market Index (HMI) 16 April 22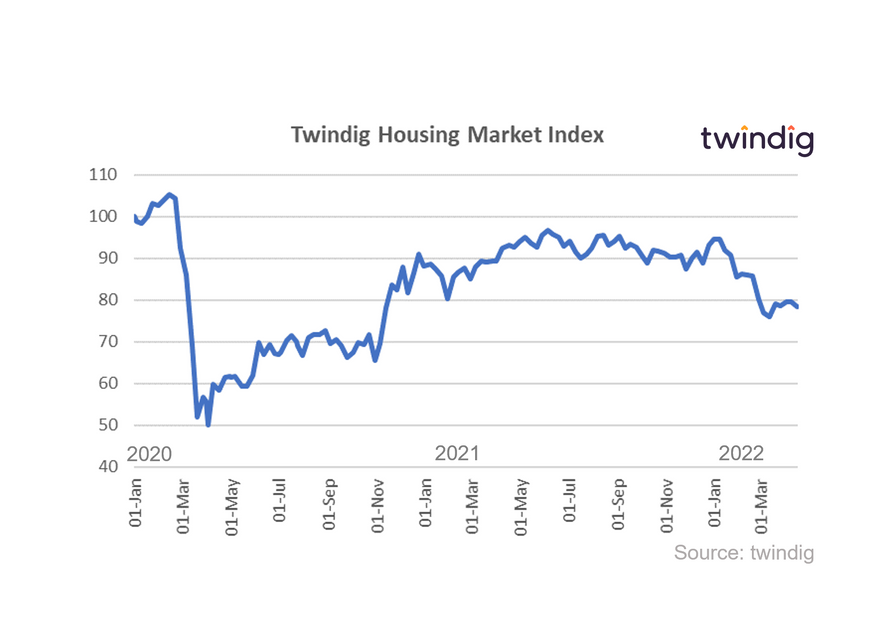 This week was a mixed week for the housing market, for the most part, it was sunny and warm, but on Thursday, there was a sting in the tail as the Bank of England released its latest Credit Conditions Survey. Against this backdrop of yin and yan, the Twindig Housing Market Index fell by 1.4% to 78.4
The bombshell (or perhaps faint air raid siren) was that lenders expect mortgage supply to reduce in the next three months. Whilst the housing market was unphased by the COVID-19 pandemic, it can't deal with a shortage of mortgages. Mortgages are the air that the housing market breathes. We only have to look back at the Credit Crunch to understand that.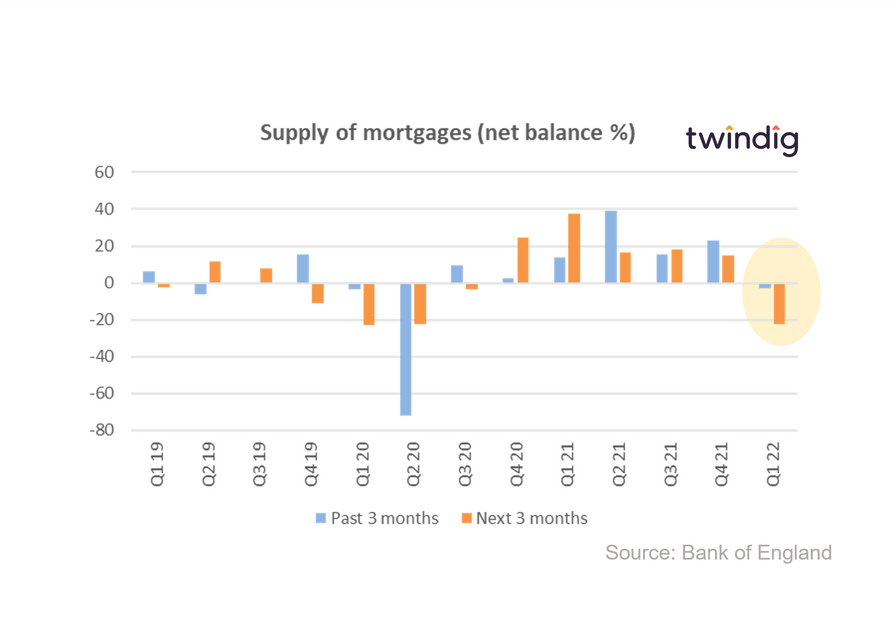 No doubt lenders are mindful of rising living costs and mortgage rates, but it is a touch ironic that the same lenders also report that they expect the demand for mortgages to increase in the coming three months. We also note that RICS report this week that March saw the first increase in the number of homes for sale since March 2021, a strange twist of fate that as more homes come on to the market there may be fewer mortgages with which to buy them.
This week also saw many of the UK's largest housebuilders signing up to the Building Safety Pledge adding £1.7bn to the money earmarked for fixing the cladding issues.
Meanwhile, house prices continue to rise at a national level up £1,473 (0.5%) in February to £276,775, and at a regional level, rising in just over three quarters (77%) of local authorities. The biggest gainer, Merthyr Tydfil up 7.2% the largest loser - South Hams down 6.3%. You can read more about the biggest winners and losers by clicking the appropriate link below.
Subscribe to Market Views