Twindig Housing Market Index (HMI) - 7 August 21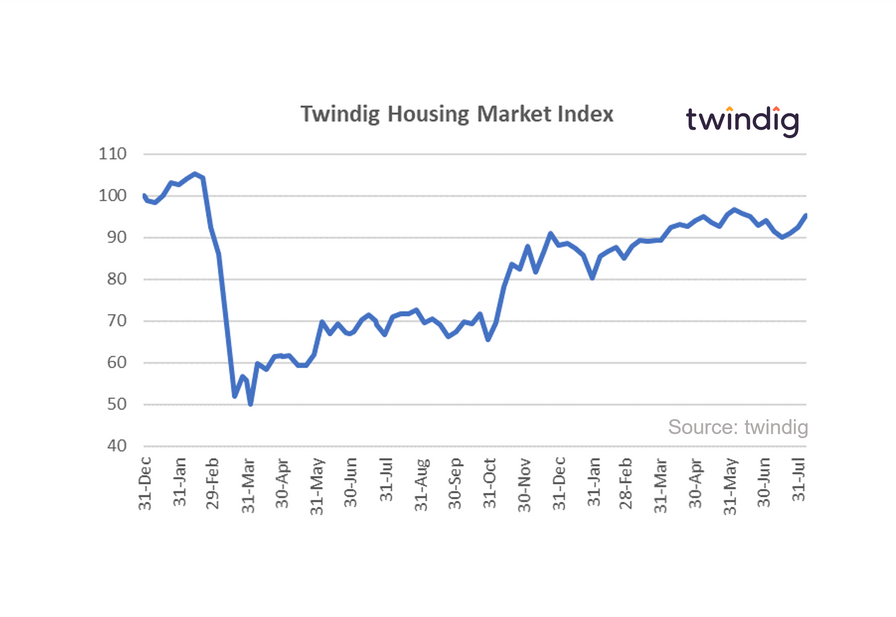 The Twindig Housing Market Index increased by 3.1% this week, its biggest increase since the 9th April 2021 as investor confidence was buoyed by record results from Connells and LSL the two largest estate agency groups in the UK and a very positive medium-term outlook from FTSE 100 housebuilder Taylor Wimpey earlier this week. Confidence was also underpinned by Friday's Halifax House Price Index for July which commented that:

"on balance the risks to the macro-environment are receding, with consumer confidence improving, the labour market recovering, and the economy expanding as restrictions are lifted. Overall, assuming a continuation of recent economic trends, we expect the housing market to remain solid over the next few months, with annual price growth continuing to slow but remaining well into positive territory by the end of the year."
Whilst we welcome the upward trajectory of the index and the fact that it appears that macroeconomic risks are receding, we note that estate agents continue to report shortages of homes for sale. We agree that this is likely to underpin house prices, but this, in turn, may lead to some homebuyers being unable to find a suitable home to move to and others being priced out of the housing market altogether.
We also believe that we are starting to see the emergence of a two-speed housing market, you can read more about our thoughts here: Two-speed housing market ahead
Subscribe to Market Views