Two speed housing market ahead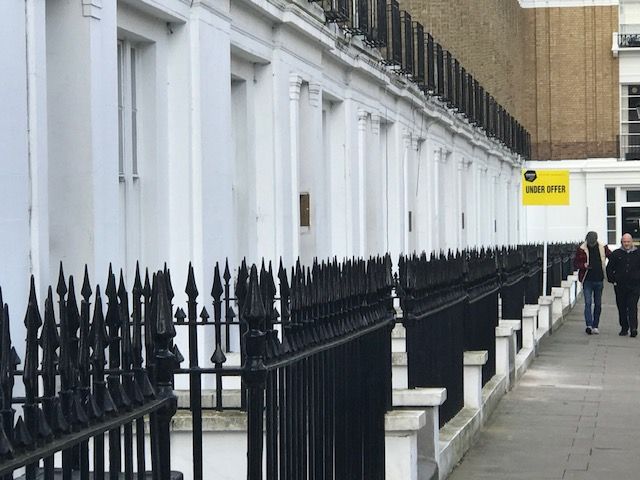 The housing market is currently firing on all cylinders, but, in the future, this might not be the case. The new-build sector is both laying and making hay (life is good now and expected to be good in the future), whereas estate agents are enjoying the present, but are cautious about the future. How can housebuilders and estate agents view the same housing market so differently? Are we about to see a two-speed housing market?
Why the housing market is hot right now


Stamp Duty Catalyst
In our view, it is clear for all to see that the stamp duty holiday put a rocket up the backside of the housing market, leading to an explosion of both house prices and housing transactions. Ironically, house price gains dwarfed the stamp duty savings meaning that more people paid more for their homes than they would have done without the stamp duty holiday. That said, the stamp duty holiday did what it set out to do (stimulate the housing market) even if it helped homeowners more than homebuyers.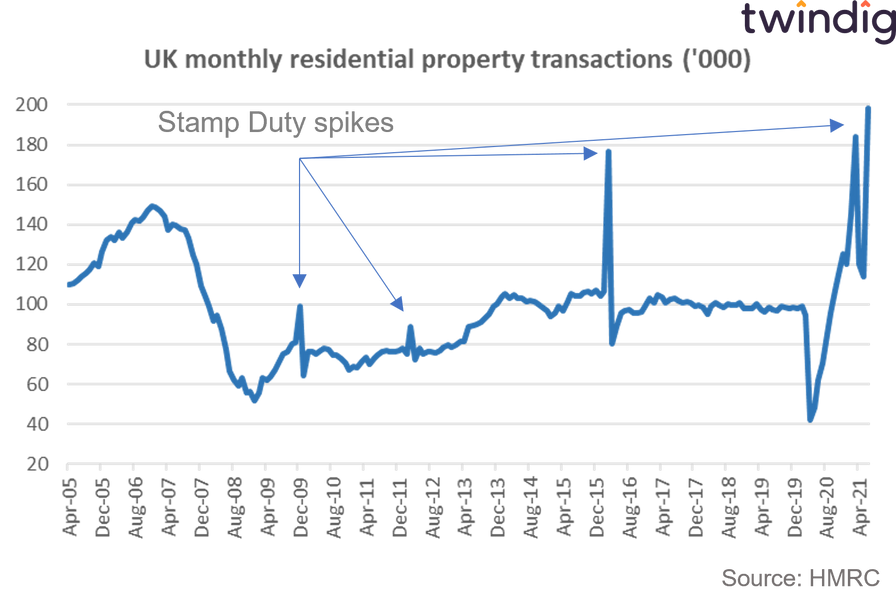 Life after the Stamp Duty holiday
Why the housing market might start to cool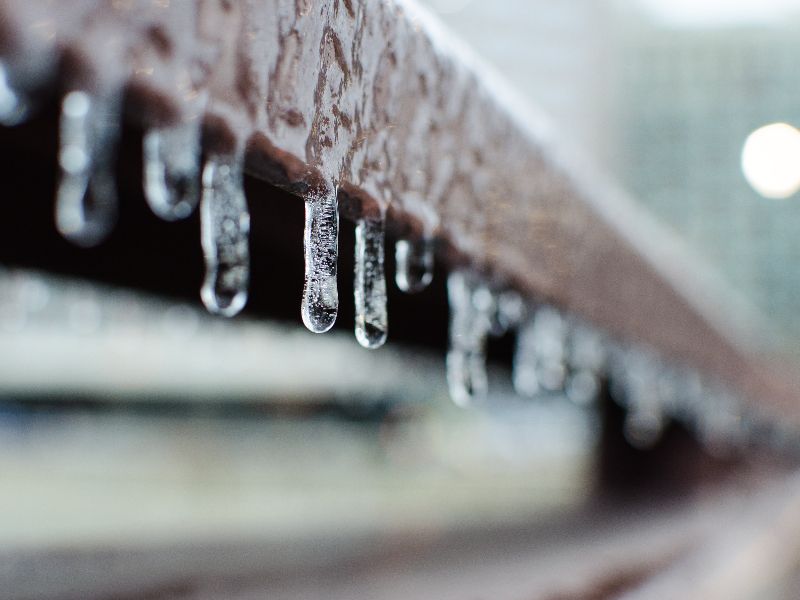 History teaches us that Stamp Duty holidays follow a predictable pattern, a pattern that every student knows deadlines drive activity. We see spikes of activity as the deadline draws near, followed by a lull in activity as many have pulled their decision to move forward to take advantage of the stamp duty holiday.
When two speeds emerge – Supply side
For Estate agents supply is uncertain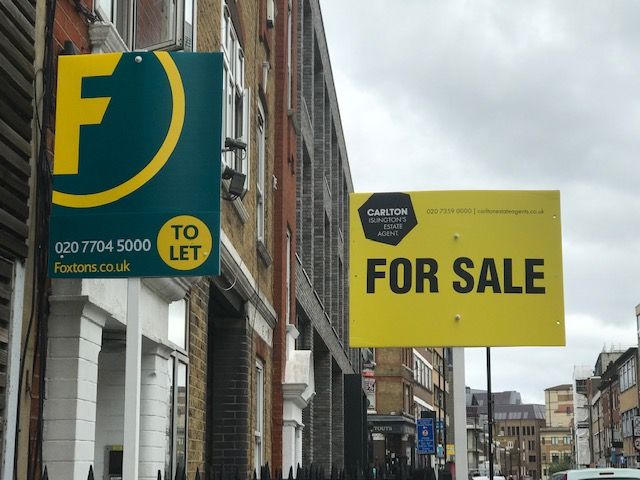 Every estate agent we speak to wishes they had more houses to sell. We would be surprised if they didn't say that, but it is a marker of how hot the housing market is.
The latest results from estate agents such as Connells, LSL and Savills confirm that activity in the first half of the year has been very strong indeed. Connells, the UK's largest estate agent reported this week that:

Exchanges were 34% higher than in the first half of 2019 (a more meaningful comparison than H1 2020 when the housing market was effectively closed for 2 months);
Buyer registrations were up 49%; but
Stock levels (the number of homes for sale) were 14% lower

Stock remains a key market challenge for estate agents.

LSL (the UK's second-largest estate agent) reported record revenues and profits in the first half of 2021, but cautioned that performance in the second half of the year was likely to be below the record peaks of the first half. LSL also suggested that it expects housing transactions in 2022 to be lower than in 2021, suggesting that performance improvements in 2022 will be driven by self-help rather than stamp duty booster jabs.

Estate agents have limited control over the number of homes they have for sale. They have to compete with other agents to win the instruction to sell, but the bigger issue facing them is that too few people are thinking of selling.
Where have the sellers gone?
It is not really a question of where have the sellers gone, but rather that they have already sold. As illustrated in the graph above housing transaction levels have been unusually high and many have pulled forward their moving plans. The chart also illustrates that, historically, the number of housing transactions falls following the end of a stamp duty holiday (or change in stamp duty rates) and it is this pattern that estate agents expect to be repeated.
For housebuilders supply is more certain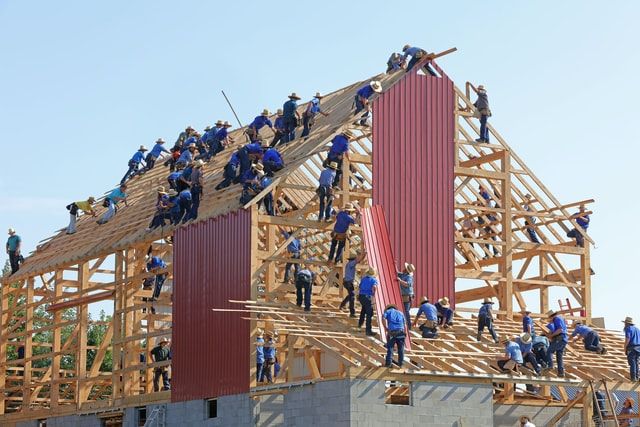 The clue is probably in the name. Housebuilders build houses and are therefore more in control of their stock levels than estate agents. They also tend to build to order, very few housebuilders build homes speculatively, rather they seek to match supply to demand.
When two speeds emerge – Demand side
Demand is great if you have products to sell. The issue for estate agents is that they cannot generate the supply to meet the demand. This plays into the housebuilder's hands, they have the supply to meet the unmet demand.
Estate agents do not have enough homes to sell, whereas housebuilders can't build them quick enough
Bigger isn't always better
New build accounts for around 15% of housing transactions each year (less than 1 in 5). There is more demand for second-hand homes than new ones. However, when secondhand homes are in short supply homebuyers are forced to look at a new build. In a normal market, there are five times as many homebuyers looking at secondhand homes than new build, so it only takes a small proportion of them to turn their attention to new build to have a big impact on new build demand. When we consider these market dynamics it is easy to see how a two-speed housing market could emerge.


Helping to buy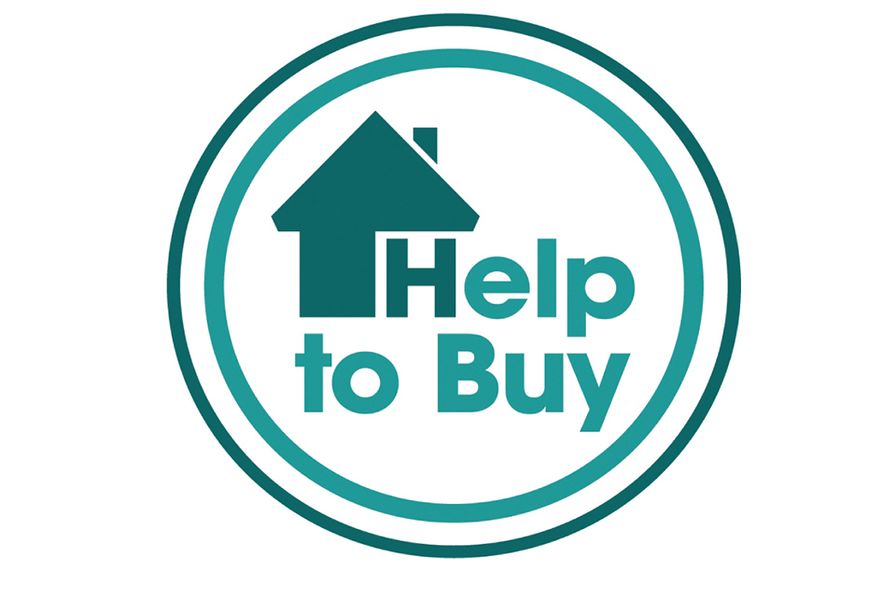 We also must not forget that in a market where house prices have increased significantly affordability becomes increasingly stretched, and the new-build market has just the tonic to soothe affordability anxiety – Help to Buy.
Help to Buy is a UK Government scheme that helps first-time buyers to buy a new home. The scheme provides an equity loan of up to 20% of the purchase price of qualifying homes. Essentially the Government becomes the Bank of Mum and Dad for those without access to the Bank of Mum and Dad. When the home is sold or leaves the scheme the Government is paid back its 20% share of the value of the home.


Help to buy is a very popular scheme. We estimate that around one in three (33%) of new build homes are purchased with the help of help to buy. This is another reason for the two-speed market. Help to buy increases the pool of potential homebuyers, but they can only use the scheme to buy a new home.
Should help to buy be available to all?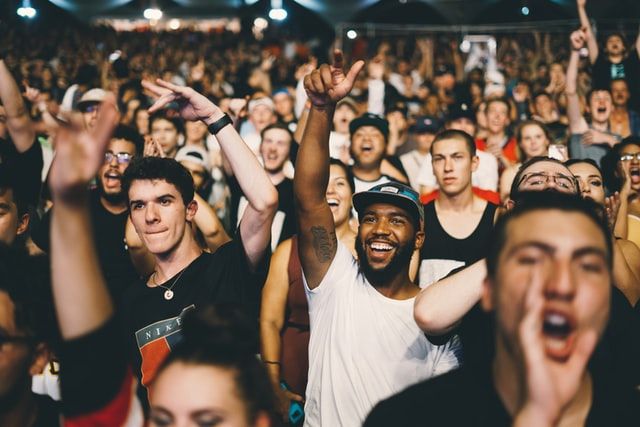 If you believe in the social good of homeownership as we do, then it is definitely worth thinking about.
Homeownership allows a household to accumulate wealth which can be used to help fund their retirement, however, at the moment it is difficult to buy a home with a salary alone and without Help to buy or the Bank of Mum and Dad, growing numbers of households are unable to get a foothold on the housing ladder. This is leading to growing inequality of housing wealth and increased calls on the public purse to both help pay for a household's rent and to fund their retirement. Wider homeownership would spread housing wealth more evenly and lower calls on the public purse could lead to lower taxation. This, in our view, is a win-win.
Subscribe to Market Views