Perenna fixing mortgages for life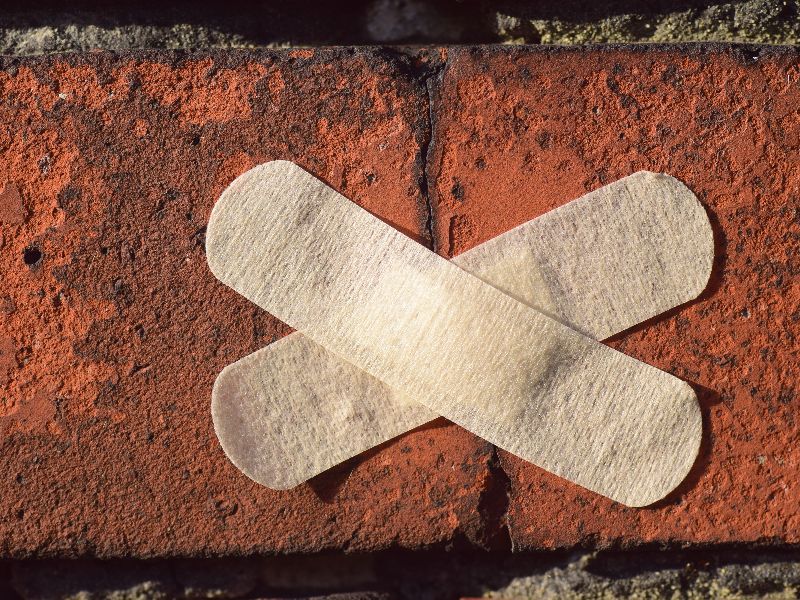 With mortgage rates rising and the cost of living surging many homebuyers and households are looking for certainty. Perenna is looking to meet those needs by offering mortgage certainty in an increasingly uncertain world and to fix what many view as a broken mortgage market. Long-term fixed-rate mortgages are popular and big business in other countries, Perenna is about to launch them in the UK and they might just shake up the whole UK mortgage market
What is Perenna?
Perenna is a new bank that specialises in long-term fixed-rate mortgages for residential properties in the UK. Perenna secured its banking licence on 16 August 2022. It hopes to be offering mortgages in 2023. You can sign up for Perenna's customer waitlist here
What is Perenna's USP?
Perenna believes it offers the only mortgage you will ever need: a 30-year fixed-rate mortgage, up to 95% Loan to Value (LTV) with the flexibility to change, at no extra cost after five years.
How will Perenna mortgages help first-time buyers?
Perenna mortgages can help first-time buyers in two main ways, the longer term (initially 30 years – which may rise over time to 50 years) reduces the size of the monthly mortgage payments (although there will be more monthly payments overall) and the longer term fixed rate mortgage rate allows Perenna to lend at higher mortgage multiples than the mainstream lenders thereby increasing a first-time buyers mortgage capacity.
Are Perenna mortgages portable?
Yes, you can take your Perenna mortgage with you when moving to a new home and you can pay back the loan without incurring early repayment charges after five years.
Is there an age limit on Perenna mortgages?
No. Perenna is happy to lend to older households. They do not have age restrictions and will offer mortgages of up to 30 years to those aged 55 and over. Perenna's lending decisions will be based on the value of the home and the household's income. Perenna believes that long-term fixed-rate mortgages are a perfect fit with pension income.
When is Perenna launching – when can I get a Perenna mortgage?
Perenna hopes to launch its lending operations in 2023, however, in the meantime you can register your interest with them and join their waitlist here
What are the advantages of a Perenna mortgage?
In our view, Perenna offers homebuyers certainty and in an uncertain world, certainty is a highly valued commodity. Perenna's mortgage rates might be higher than the best short-term teaser rates, but they are certain, they will not change, there will be no nasty surprises or changes to your mortgage payment and that peace of mind has value.
We are currently in a period of rising mortgage rates so long-term fixed rates are likely to be attractive to many.
Perenna also expects to be able to lend at a higher income multiple (5-6 times income) than traditional high street lenders who are broadly limited to lending no more than 4.5x income.
What are the disadvantages of a Perenna mortgage?
The disadvantage of a long-term fixed-rate mortgage is the flip side of its main advantage. The mortgage rate is fixed for a long time. Long-term fixed-rate mortgages are great if mortgage rates are rising, but the advantage turns into a disadvantage during a period of falling mortgage rates.
Perenna's long-term fixed rate mortgage rates are also likely to be higher than the best rates offered by traditional lenders on two and five-year fixed-rate mortgages.
However, you can leave a Perenna mortgage without penalty or charges after five years and the advantages of the fixed rate and higher lending multiples may outweigh (or compensate) for the higher mortgage rate.
The other disadvantage is that with longer-term mortgages (30 years rather than say 25 years) you will be making more mortgage payments – a 30-year mortgage has 60 more payments than a 25-year mortgage. Therefore although the monthly payments may be lower, you are very likely to end up paying much more money to the mortgage lender overall.
What are Perenna's mortgage rates?
The mortgage rates will depend on the gilt rates offered on long-term bonds at the time the mortgage is approved. On the day Perenna received its Banking Licence the yield (effective interest rate) on 50-year Government bonds was 2.3%. If market conditions don't change Perenna may be able to offer rates in the region of 4.0% to 4.5% on a 30-year fixed rate mortgage
To see the current average mortgage rates available in the overall mortgage market click on the link below
What is Perenna's funding model?
Perenna finances its mortgages and home purchase loans by issuing covered bonds on the London Stock Exchange. A covered bond is a type of debt that is secured on a pool of assets, essentially the debt Perenna raises is backed by the properties its mortgages are used to purchase. When taking out a mortgage contract with Perenna the homebuyer gives Perenna a charge over their home as security. If the homeowner fails to make the monthly mortgage repayments Perenna may repossess your home.
Are Perenna mortgages available through high street banks and building societies?
No. Perenna will have a fully digital mortgage application process which should mean quicker mortgage approvals and lower costs as it does not need an extensive and expensive branch network
The digital mortgage application process takes you through an identity check, a credit check, and will start the process of valuing the home you are looking to buy.
What is a 30-year fixed rate mortgage?
Quite simply it is a mortgage where the mortgage rate won't change for 30 years. With a Perenna mortgage, you can break out of the, at times stressful, two or five-year re-mortgage cycle and all the fees and paperwork that goes with them.
No more worrying about what mortgage rates will do in the future and no risk of having to pay a traditional lender's much higher Standard Variable Rate (SVR) if you run out of time during the re-mortgage cycle or can't find a mortgage that is suitable for your needs.
Is Perenna a fully digital bank?
Yes. All your interactions will be through Perenna's online portal and they will also store all your paperwork so no more hunting around for those important, but often, misplaced mortgage documents when you need them.
Is Perenna regulated?
yes. Perenna received its banking licence on 16 August 2022 and is authorised by the Prudential Regulation Authority and regulated by the Financial Conduct Authority and the Prudential Regulation Authority under the registration number 956138.
Should I get a Perenna mortgage?
There are many mortgage products available and, in our view, there is no 'one-size-fits-all' solution when it comes to mortgages. Our advice is that you seek independent advice from a qualified Independent Financial Advisor (IFA) who will be able to assess your individual needs and requirements and suggest the right mortgage for your specific circumstances. Many countries already have a significant market in long-term fixed-rate mortgages and we expect that now Perenna has broken the mould, it will be the first of many lenders offering new longer-term fixed-rate mortgages in the UK.
Subscribe to Market Views