Housepresso 16 January 22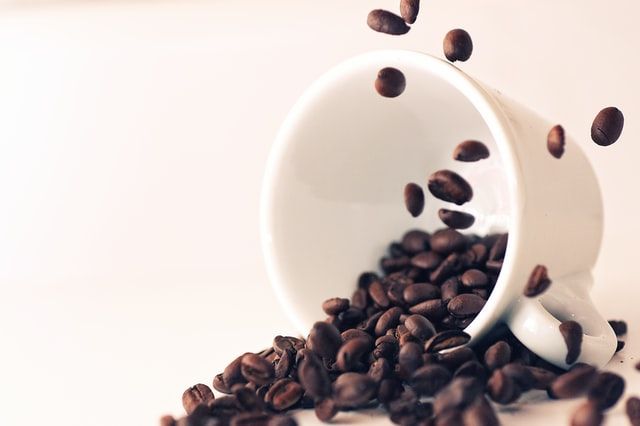 Housebuilders hit by cladding crisis u-turn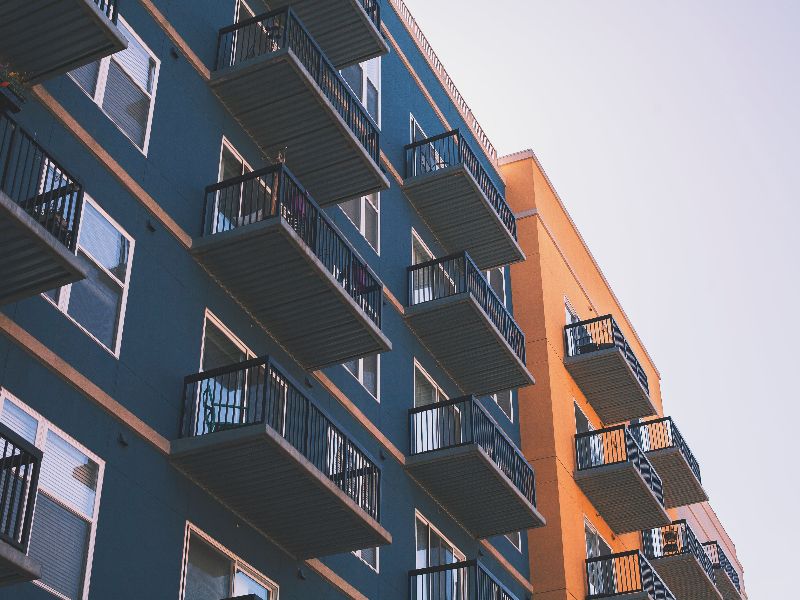 Michael Gove got tough on housebuilders this week and turned Government policy on its head taking aim at builders making big bucks and with big balance sheets to make buildings safe. The tough message on big builders certainly garnered support from leaseholders and the media and demolished housebuilders share prices in its wake. However, whilst it is right to take the penalty away from the leaseholders, is it right that builders should pay the bills for homes they did not build? Being tough may have done Mr Gove's leadership aspirations no harm, but his rhetoric may have also swung the cladding pendulum too far.
Higher LTV mortgage rates continue to fall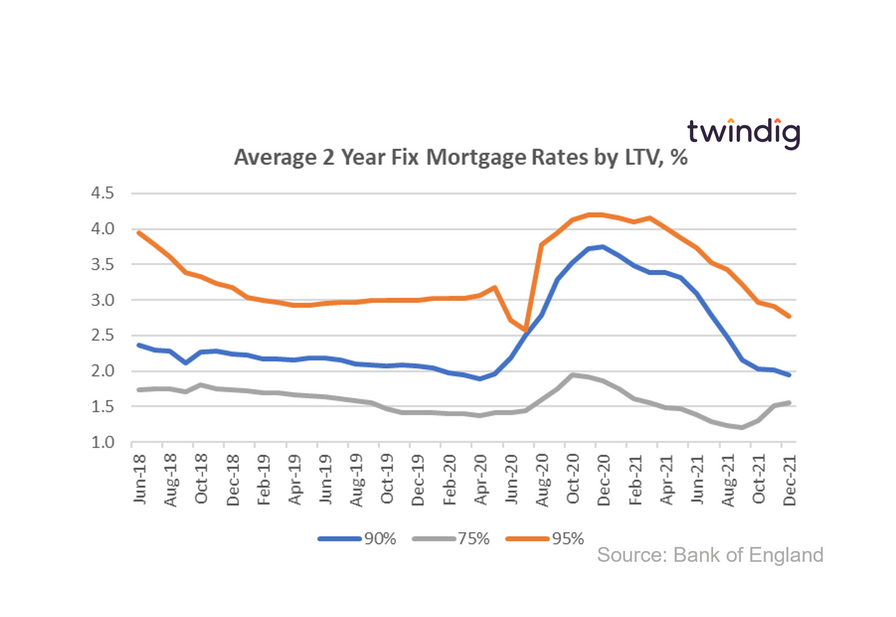 The average rate for a 75% LTV two-year fixed-rate mortgage has increased for the last three months in a row from its September 2021 lows of 1.20%. Despite the increase, the 75% LTV two year fixed rate is still 16.9% below the rate it was 12 months ago.
However, the average mortgage rates for the higher LTV mortgages continue to fall. The average two-year fixed rate for a 90% LTV mortgage fell below 2.0% in December 2021.
Bank of England Q4 2021 Credit Conditions Survey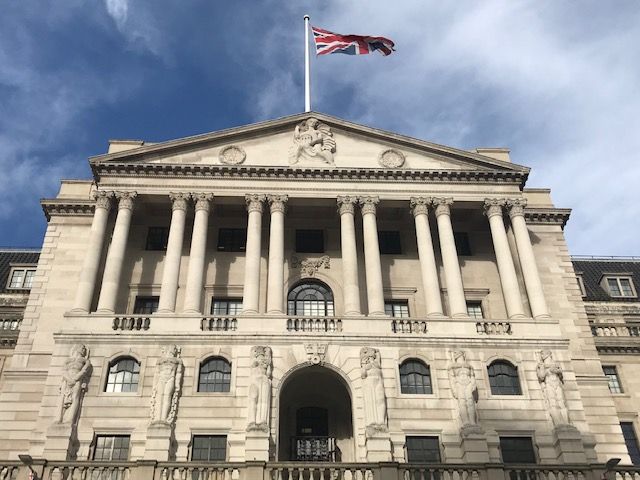 Homeowners and homebuyers will welcome the news that the lenders expect to see an increase in mortgage supply in the coming quarter and that they expect mortgage rates to move in-line, rather than ahead of changes in Bank Rate. However, what we found surprising was that lenders expect demand for mortgages and remortgaging activity to decline this quarter. We would expect remortgaging activity to increase as homeowners look to lock in attractive mortgage rates and home buying activity to increase as the UK economy starts to reopen and the spring selling season commences.
Savills finishes 2021 at full pelt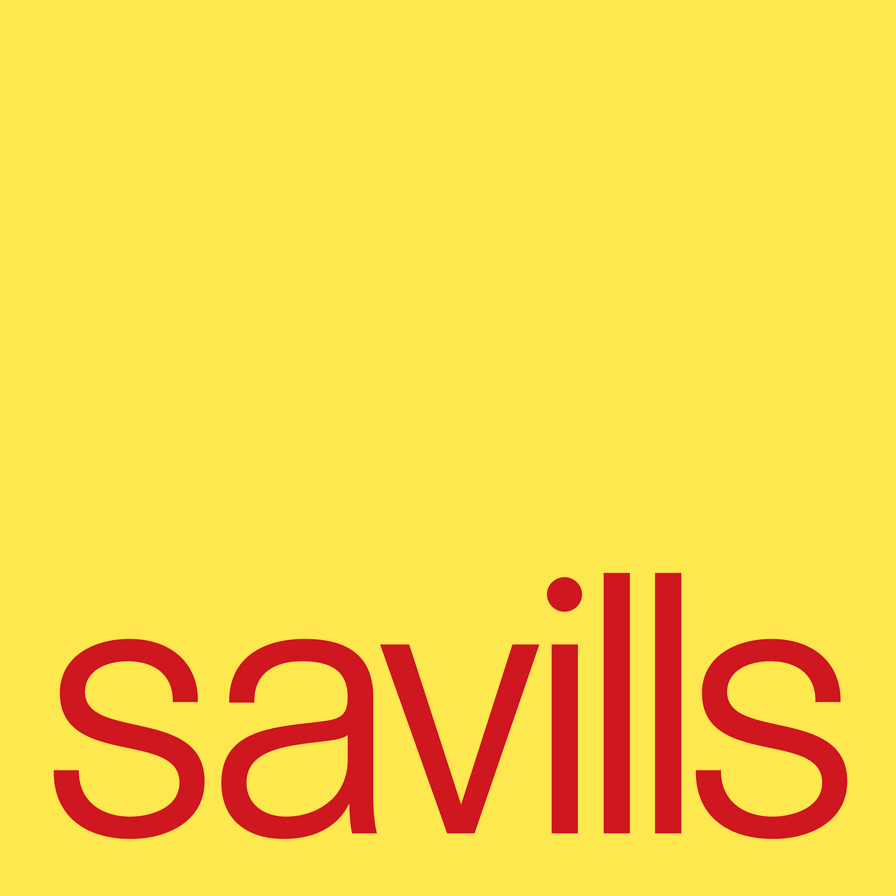 Savills described their 2021 full-year performance as 'very significantly ahead of expectations' having experienced a much stronger finish to 2021 than they expected at the time of their previous trading update on 9 November 2021. However, the Group is cautious in its outlook for 2022. The housing market made hay during lockdown, but the opening up of the economy and relaxing of travel restrictions this year is likely to lead to more normal patterns of activity in the UK housing market, therefore, this year hay may be taken out rather than put in Savills barns.
Twindig Housing Market Index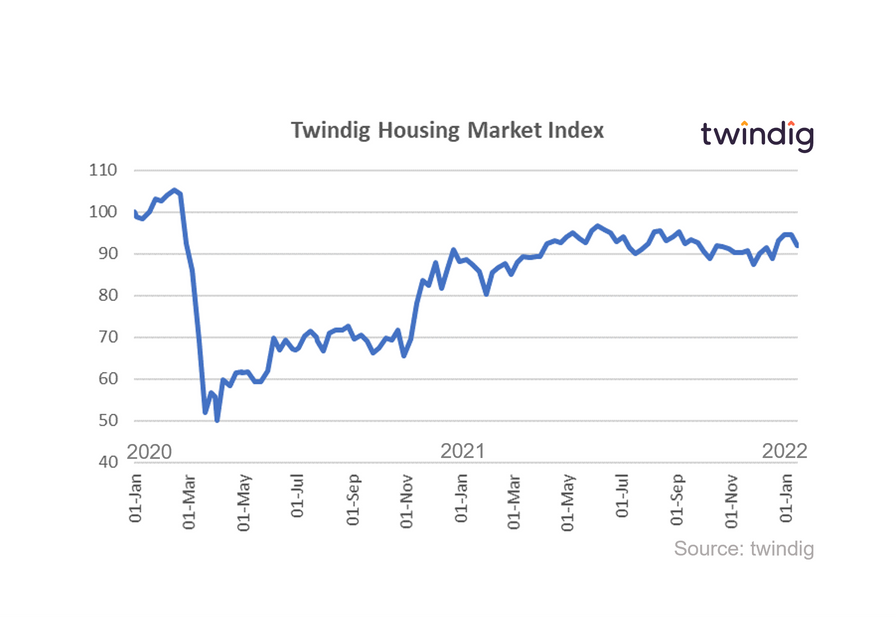 The Twindig Housing Market Index fell by 2.6% to 92.0 this week as concerns about the costs of the cladding crisis spooked investors. Investor confidence with respect to housebuilders was particularly hard hit as investors feared that housebuilder profits might be raided.
Subscribe to Market Views