Housepresso 09 May 21
All you need to know about the housing market this week in one quick hit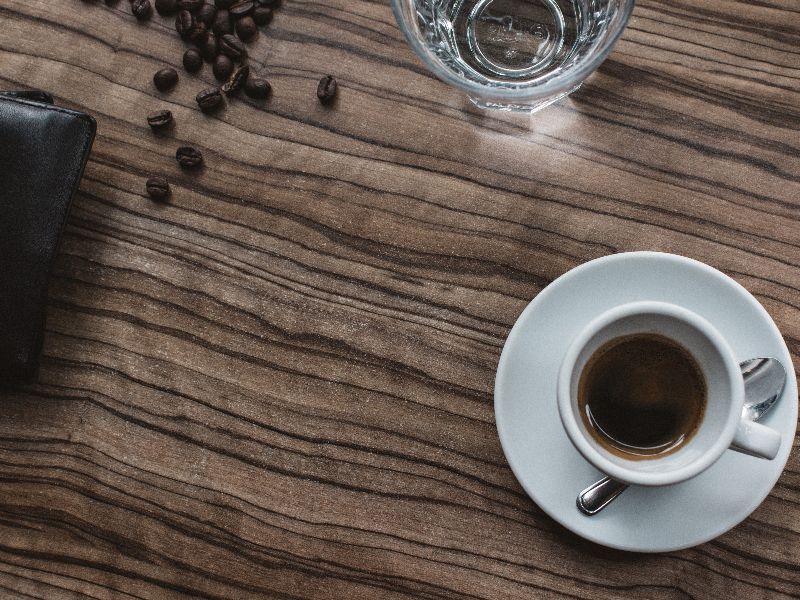 Is Record-breaking mortgage lending good for us?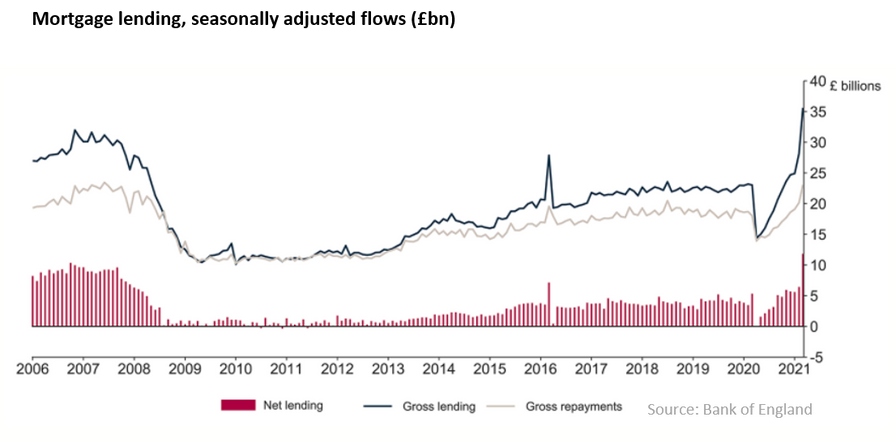 UK Mortgage approvals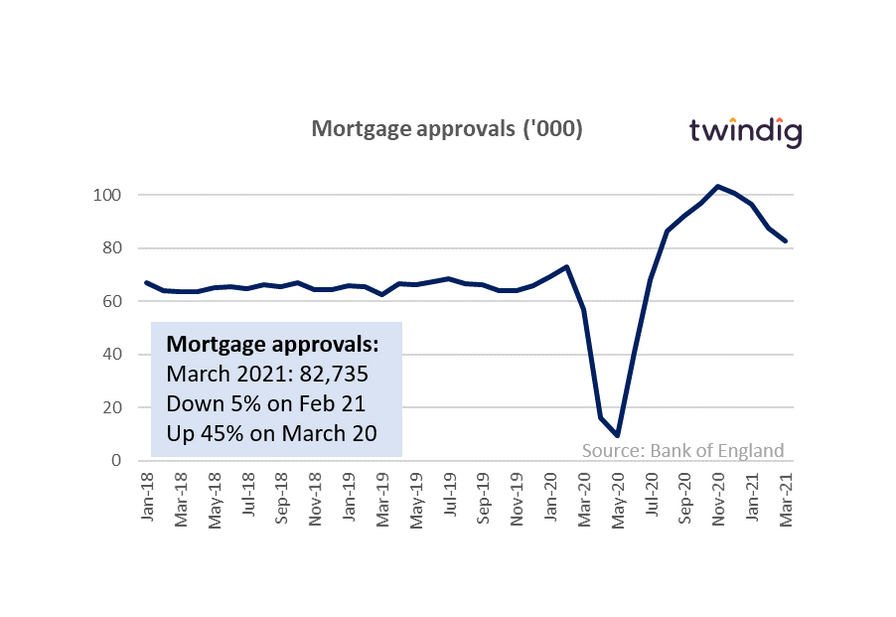 The Bank of England released its mortgage approval number for March 2021 this week. Mortgage approvals in March were 82,735. This was 5% lower than February 2021, but an increase of 45% compared to March 2020
Mortgage rates - ticking down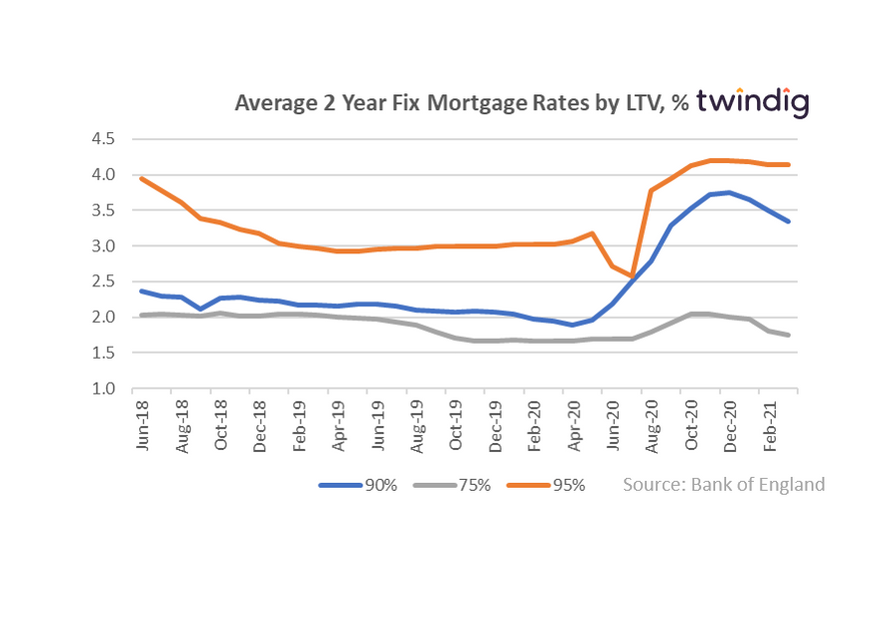 The Bank of England also released data on the mortgage rates for new business this week, the general trend was a reduction in the mortgage rate charged.
Two year 75% LTV fixed rate 1.56% down 3.7%
Two year 90% LTV fixed rate 3.35% down 4.3%
Two year 95% LTV fixed rate 4.14% unchanged
Barratt Developments - building more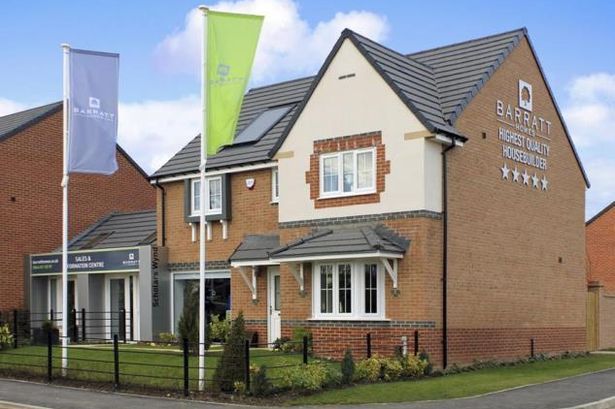 Barratt Developments, the FTSE 100 housebuilder issued a trading update this week. The company said that strong performance has delivered an increase in expected full-year sales to between 16,000 and 16,250 homes. Forward sales for FY2021 £3,700m (FY2020 £2,800m; FY2019: £3,400m) and it has achieved a 5 star rating from customers for a 12th successive year.
First Time Buyers - caught out by COVID-19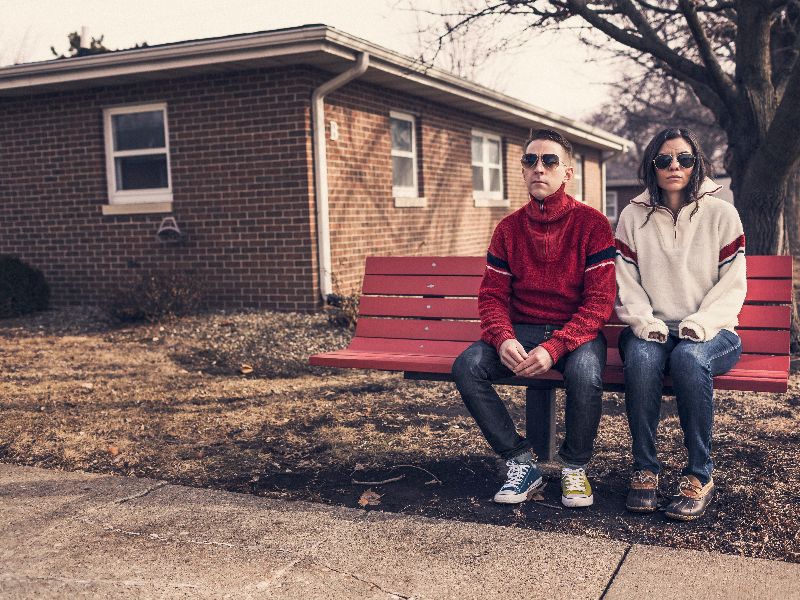 Specialist mortgage lender Aldermore Bank research shows that the pandemic has made it harder for first time buyers to get on the housing ladder mortgage.
Only one in five (19%) were able to get a mortgage on the first attempt, compared to almost half (48%) before the Covid-19 pandemic

Two fifths (38%) were rejected for a mortgage once, whereas 43% were rejected more than once
Subscribe to Market Views