Houselungo 09 May 21
A lungo length look at this week's housing market news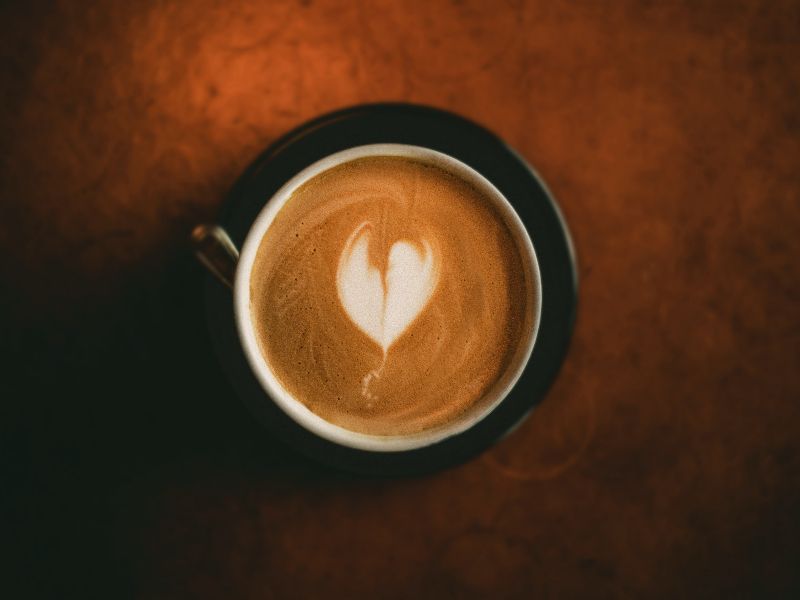 Is record-breaking mortgage lending good for us?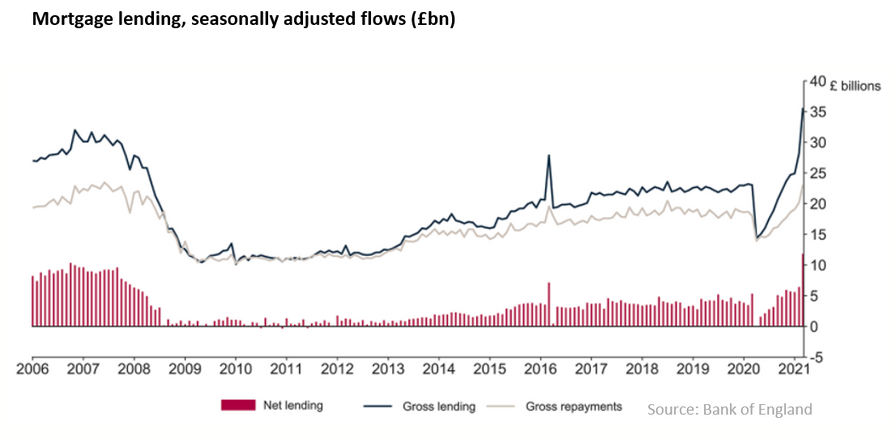 The Bank of England reported this week that net mortgage lending in March 2021 was £11.8bn, the highest it has been since records began in April 1993. The previous peak was £10.4bn in October 2006 in the lead up to the Global Financial Crisis and borrowing in March 2021 surpassed the buy-to-let spike in March 2016, which came ahead of the changes to stamp duty on additional properties. This record-breaking borrowing was driven by the expected ending of the Stamp Duty holiday in March 2021, which has now been extended in full until June 2021 and in part to September 2021
But can debt be a good thing? We believe that Homeownership is a worthy aspiration that brings security of shelter to households. As long as the debt can be serviced and repaid without causing hardships elsewhere the mortgage market benefits both borrower and lender alike. However, there are risks associated with the trajectory of house prices and one's ability to pay. On the plus side: should house prices continue to rise the borrowing provides financial gains as well as physical shelter. On the downside: if house prices fall so will the financial gains and if the ability to repay is challenged the security of shelter may come under threat, but with repayment holidays and extendable repayment periods, the risks of repossession are lower than they once were.
Mortgage lending, like a record, has two sides, we are currently listening to the feel-good chart-topping A-side, but we must remember that it also has a less talked about, less listened to and less catchy B-side.
To end on a more positive note, the Bank of England also reported this week that household saving remains strong. Whilst net mortgage borrowing was £11.8bn, the net flow into savings accounts was £16.2bn, well above the six-monthly average of £5.6bn leading up to the first national lockdown in 2020.
UK Mortgage approvals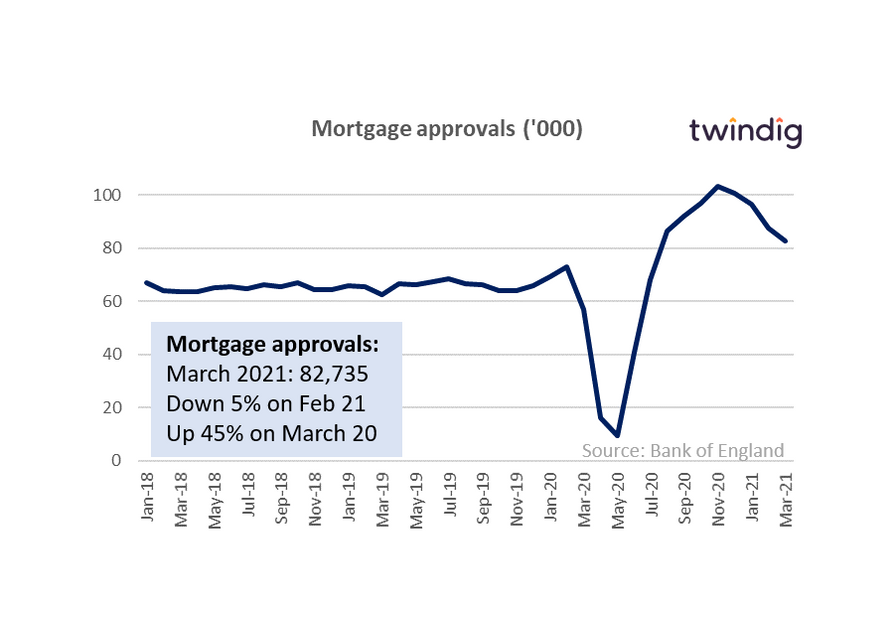 The Bank of England released its mortgage approval number for March 2021 this week

What they said
Mortgage approvals in March were 82,735
This was a fall of 5% on February 2021
But an increase of 45% compared to March 2020


Twindig take
Mortgage approvals for house purchase were 82,735 in March 2021, down 5% on February 2021 as activity fell before the extension of the stamp duty holiday extension, but were up 45% on March 2020, suggesting that without or without a stamp duty holiday homebuyers were sensing light at the end of the COVID-19 tunnel. I expect that we will see a robust rebound in mortgage approvals in April fuelled by both the vaccine rollout and extended stamp duty holiday, which encouraged more homebuyers to come out of hiding and start house hunting.
Mortgage rates - ticking down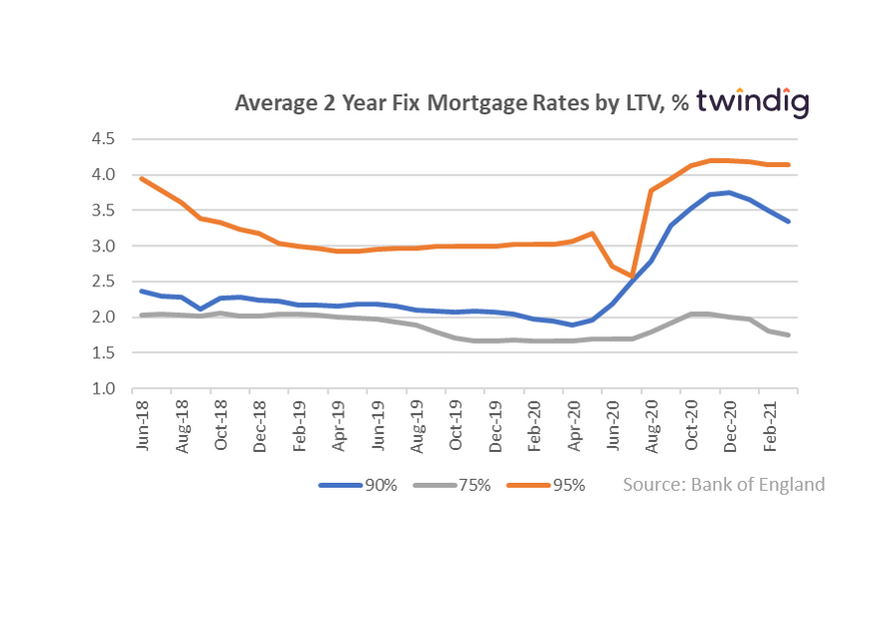 The Bank of England also released data on the mortgage rates for new business this week, the general trend was a reduction in the mortgage rate charged
Two year 75% LTV fixed rate 1.56% down 3.7%
Two year 90% LTV fixed rate 3.35% down 4.3%
Two year 95% LTV fixed rate 4.14% unchanged
Twindig take
The general trend for mortgage rates so far this year has been down. This is obviously good news for homeowners and homebuyers securing mortgages today and perhaps more importantly points to a more positive outlook from the mortgage banks for tomorrow. As the risks or shocks of the COVID-19 pandemic start to reduce we are starting to see a healthier longer term outlook for the UK housing market and competition among banks is rising for these popular mortgage products is rising.
Barratt Developments – building more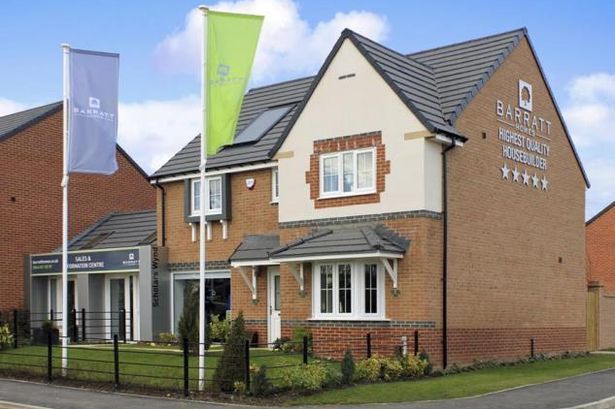 Barratt Developments, the FTSE 100 housebuilder issued a trading update this week
What they said
Strong performance has delivered an increase in expected full year sales to between 16,000 and 16,250 homes
Forward sales for FY2021 £3,700m (FY2020 £2,800m; FY2019: £3,400m)
5 star rating from customers for a 12th successive year
Twindig take
It is telling when companies provide two years of comparatives, suggesting that one of those years is an anomaly. In Barratt's case, the comparatives are 2019 and 2020, with 2020, in my view being the anomaly. It seems that the Stamp Duty Holiday and the Mortgage Guarantee scheme have acted as dose 1 and dose 2 of the COVID-19 vaccine for Barratt and full health has been restored. After months and months of staying at home, Britain is keen to get moving, but there is a shortage of supply of homes and housebuilders such as Barratt are finding their homes selling like hotcakes to eager, keen and motivated buyers. Very nice work if you can get it.
First Time Buyers - caught out by COVID-19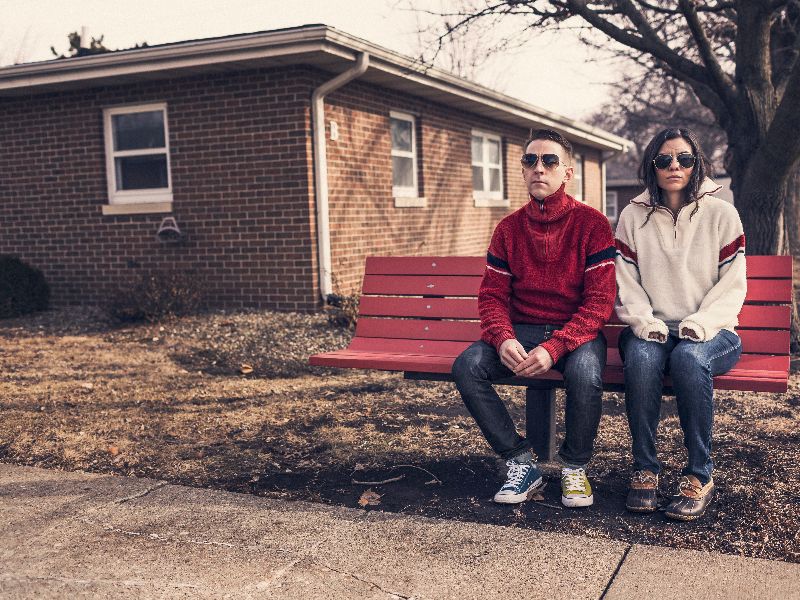 Specialist mortgage lender Aldermore Bank research shows that the pandemic has made it harder for first time buyers to get on the housing ladder mortgage.
What they said
Only one in five (19%) were able to get a mortgage on the first attempt, compared to almost half (48%) before the Covid-19 pandemic
Two fifths (38%) were rejected for a mortgage once, whereas 43% were rejected more than once
The most common reasons for rejection were poor credit history (41%) and not having a large enough deposit (39%)
Twindig take
To all intents and purposes the UK housing market is very strong, homes are selling like hotcakes, house prices are rising and mortgage lending is increasing. However, a growing number are being left behind. Aldermore Bank believes that first-time buyers are in that growing number. Should we be concerned? Yes. First-time buyers are the lifeblood of the UK housing market invariably positioned at the foot of every house purchase chain, take them away and the property ladder may start to wobble. The plight of the first-time buyer has to some extent been hidden by the Buy to Let market. Buy to Let landlords are often competing against first time buyers, however, the rental market is changing: legislation is increasing and tax breaks are reducing. If buy to let and first-time buyer activity stumbles the housing market may face a rude awakening.
Subscribe to Market Views