Houselungo 9 January 22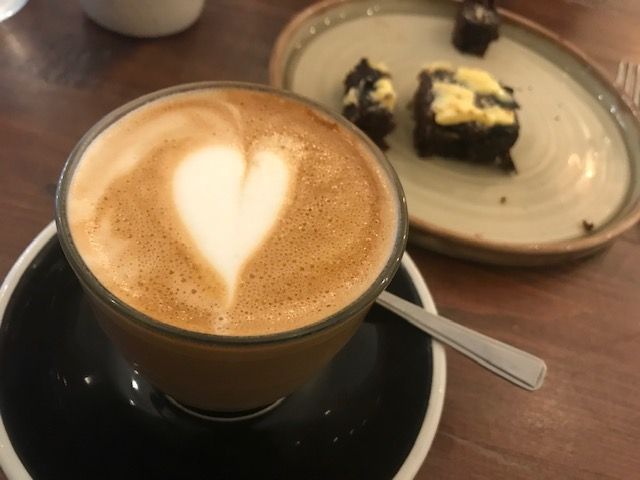 House prices: will a big squeeze follow the record rise?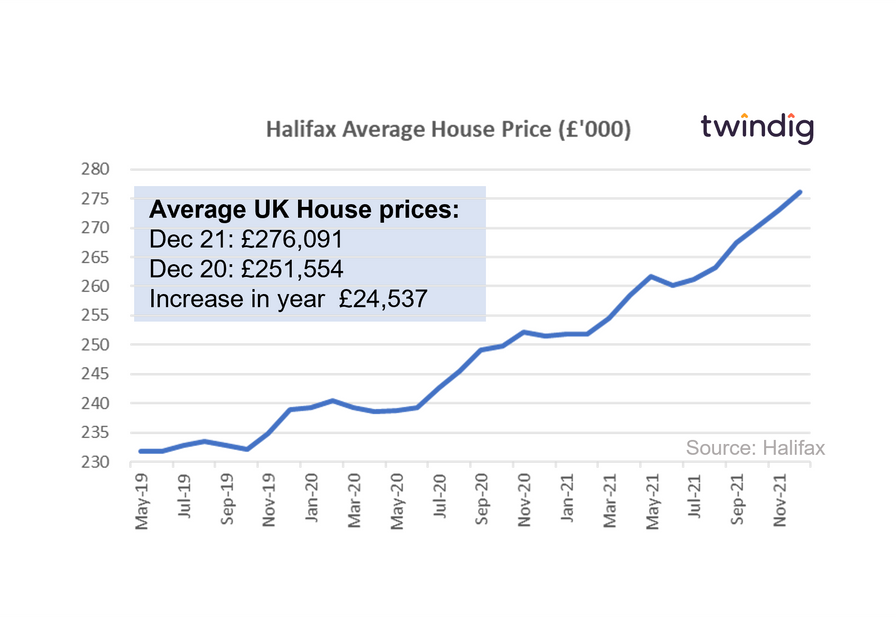 The Halifax released its house price index for December on Friday
What they said

House prices reach a record high of £276,091
Increasing by 9.8% in December 2021
House prices increased by £24,500 in 2021 House price growth expected to slow in 2022


Twindig take
In December, the Halifax house price index increased for the sixth consecutive month in a row. To say that the housing market was strong in 2021 is an understatement, in a year characterised by uncertainty and lockdowns, house prices reached new record highs on eight occasions.
The perfect storm of lockdowns, stamp duty holidays, working from home, and a shortage of homes for sale saw more money than usual channelled into our homes, and house prices rose as a result.
Meanwhile, mortgage rates fall (again...)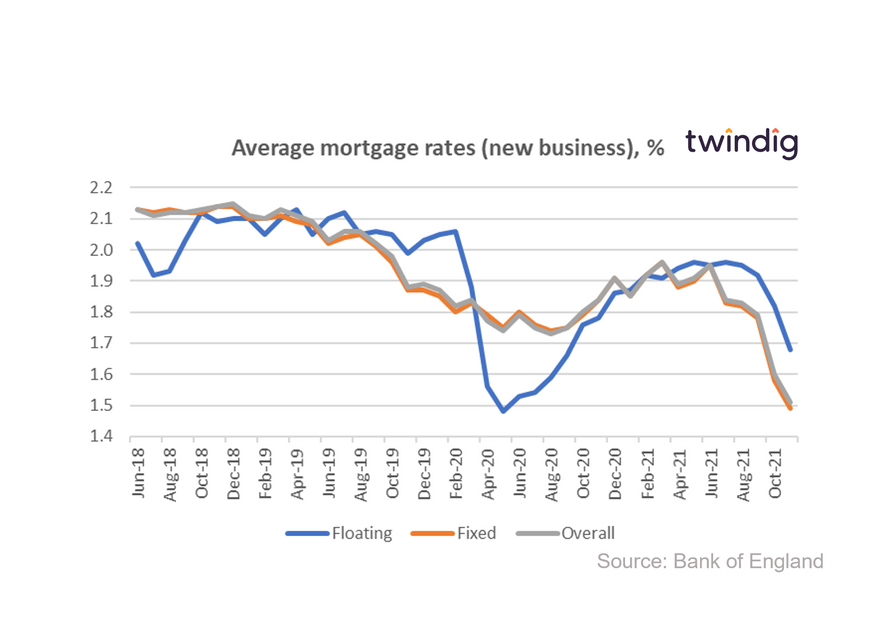 The latest data from the Bank of England reveals that the average fixed and floating interest rates on new mortgages fell significantly in November 2021.
What they said
The average floating mortgage rate for new business 1.68%
The average fixed mortgage rate for new business 1.49%
The average overall mortgage rate for new business 1.51%

Twindig Take
In our view, mortgage rates continued to fall as mortgage lenders fought for market share following the end of the Stamp Duty holiday. Overall mortgage rates are at record lows, and those who were in the re-mortgaging window in November are able to remortgage at very attractive rates.
However, mortgage rates are very likely to rise this year following December's increase in Bank Rate
Whilst mortgage approvals are neither up nor down...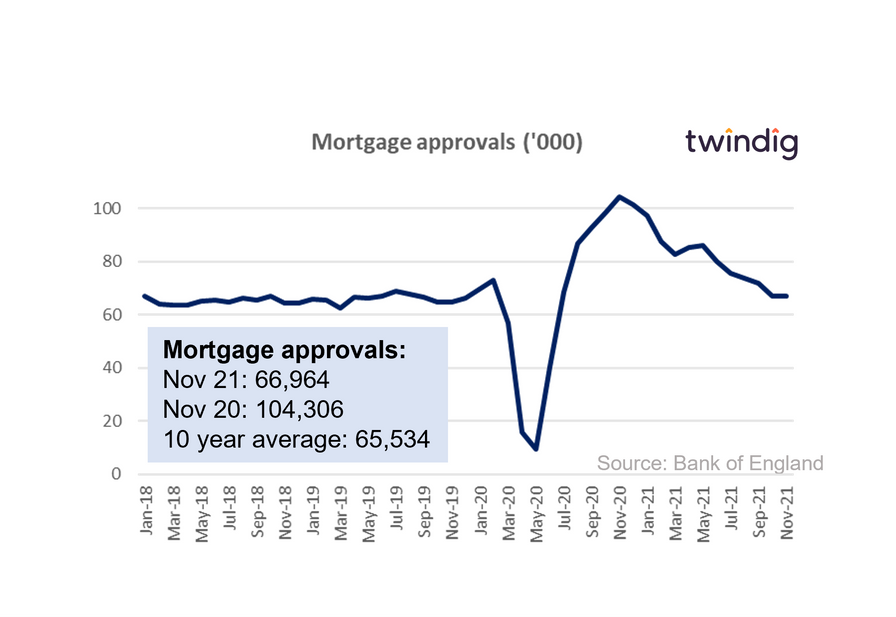 The Bank of England release the mortgage approval data for November 2021 this week
What they said
Mortgage approvals in November 2021 were 66,964
This was 0.2% lower or 139 fewer approvals than in October 2021
Mortgage approvals in November 2021 were 36% lower (down 37,342) than in November 2020
Twindig take

It is surprising is how quickly mortgage approvals have returned to their longer-term trend levels following the end of the Stamp Duty Holiday in September 2021. Mortgage approvals in November 2021 at 66,964 and October 2021 at 67,103 are very close to the ten year average of 65,534.

It appears that absent the stamp duty holiday activity in the UK housing market has quickly returned to normal. Perhaps, when it comes to moving home, macroeconomic events do not impact household decisions as much as we may believe. If you have changed job or your family has outgrown its current home, concerns about inflation and COVID are secondary, and if you have to move, you generally do.

Twindig Housing Market Index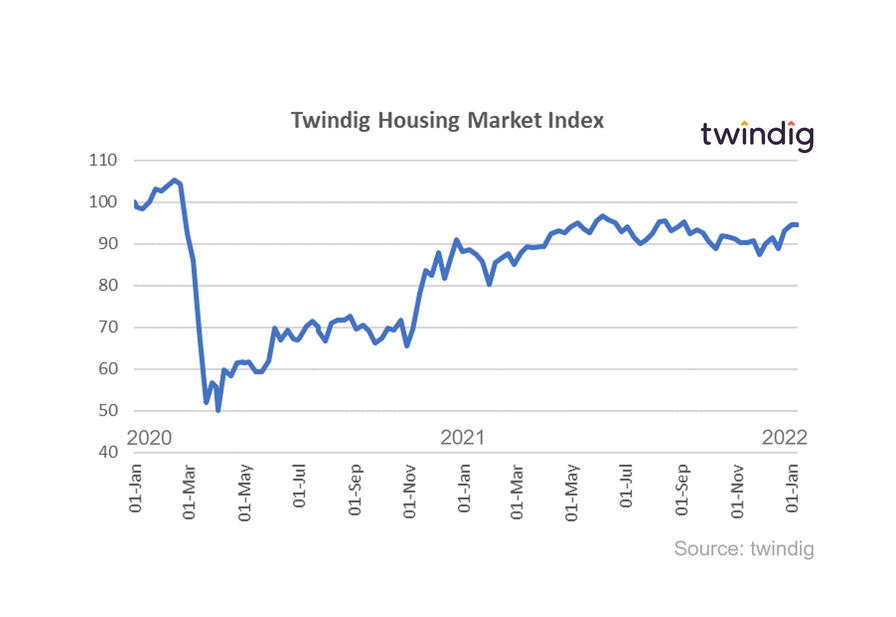 In the week where house prices reached (another) record high (their 8th of 2021), mortgage rates fell and mortgage approvals flatlined, the Twindig Housing Market Index paused for breath nudging down by 0.1% to 94.4 as investors eased themselves back into the daily round of common tasks.
Many were holding back from making any big calls for 2022 ahead of the reporting season of many of the big players in the UK housing market. Some of the UK's biggest housebuilders will be reporting year-end trading updates next week: Vistry on Wed 12th January and Persimmon on Thursday 13th January. We will be looking for the strength of the forward orderbooks and the interplay between house prices and build costs as an early heads up on the outlook for 2022 from the coalface.
Subscribe to Market Views