Is Help to Buy running out of steam?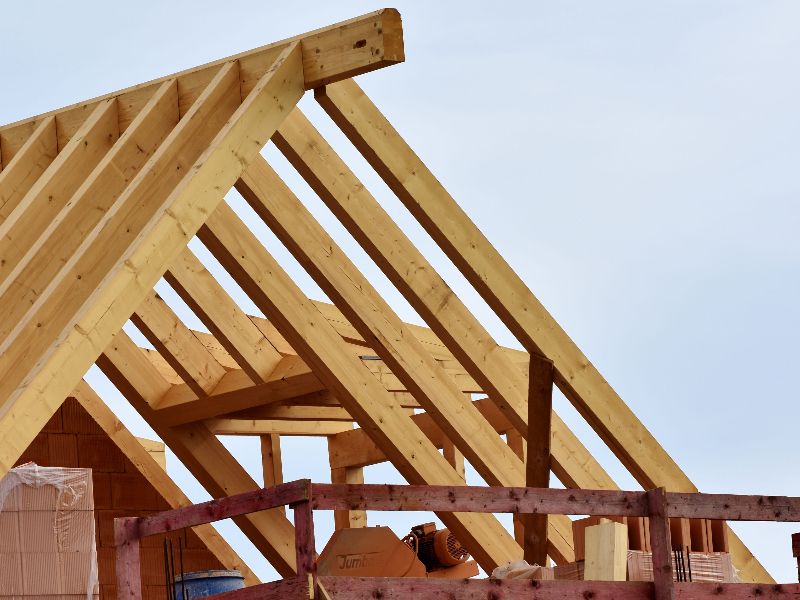 The UK Government released the Q4 2021 Help to Buy Statistics this morning
What they said

Between 1 October and 31 December 2021 8,913 properties were purchased with a Help to Buy equity loan

This was 58% lower than the same period last year, but 22% higher than in the previous quarter

The value of Help to Buy Equity loans in Q4 2021 was £603.6m this was 60% lower than in the same period last year and 20% higher than in the previous quarter

Twindig take

The good news is that Help to Buy helped more homebuyers in the last quarter of 2021 than it did in the third quarter. However, the number of homebuyers helped and the number of first-time buyers helped remains significantly below pre-pandemic levels. This will not be pleasant reading for a Government keen to turn generation rent into generation buy.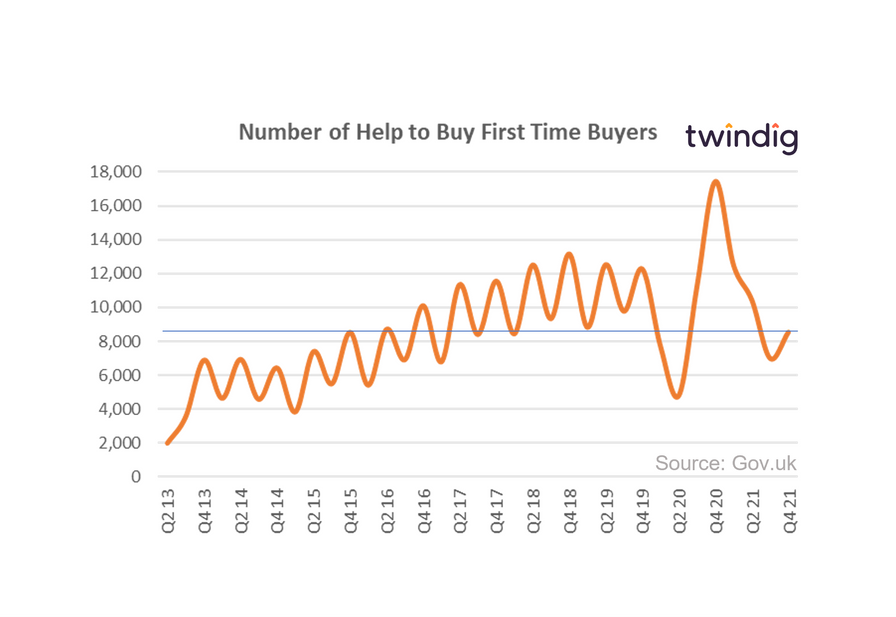 However, the rule changes have increased the share of first-time buyers using help to buy, if not the overall number of first-time buyers.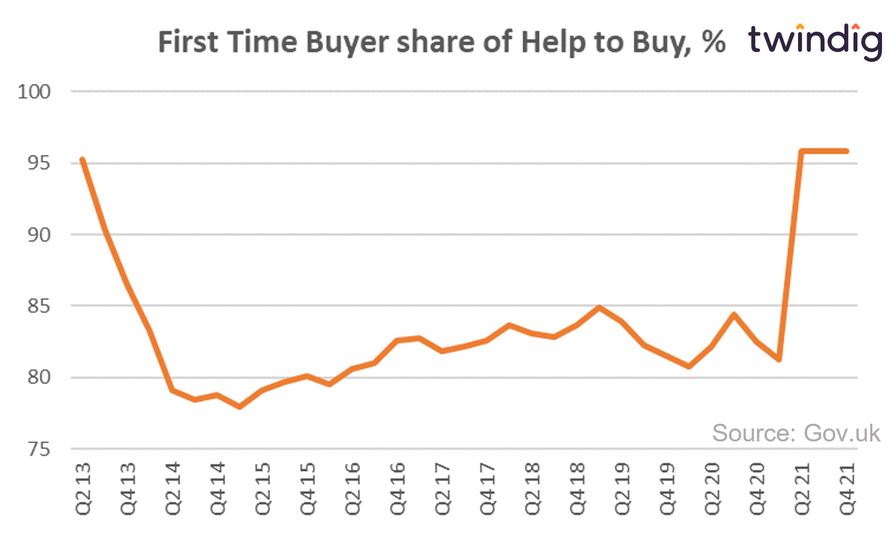 The current Help to Buy scheme is due to come to an end in April 2023 so it seems to us that the Government will need to find a new way to level up the housing market and to meet its levelling up white paper promises of making homeownership a reality for the many, not the few.

The UK Government is working towards its ambition of delivering 300,000 new homes per year in England by the mid-2020s to create a more sustainable and affordable housing market, but Help to Buy is not delivering enough homes to meet that target and volumes may fall as Help to Buy comes to an end.
Why Fractional ownership can solve the housing crisis
We continue to believe that fractional homeownership is the way forward for the Government to deliver on its housing aims and objectives. Fractional homeownership is not reliant on a supply of new housing, rather it opens up homeownership to a much wider pool of aspiring homebuyers who can look to buy one of the 28 million existing homes across the country rather than just those new homes which qualify for Help to Buy.
Help to buy house prices keep going up
The prices of homes sold through help to buy track the house prices of the wider housing market, as illustrated in the chart below. During the fourth quarter of 2021 the average price of a home sold through Help to Buy was £290,000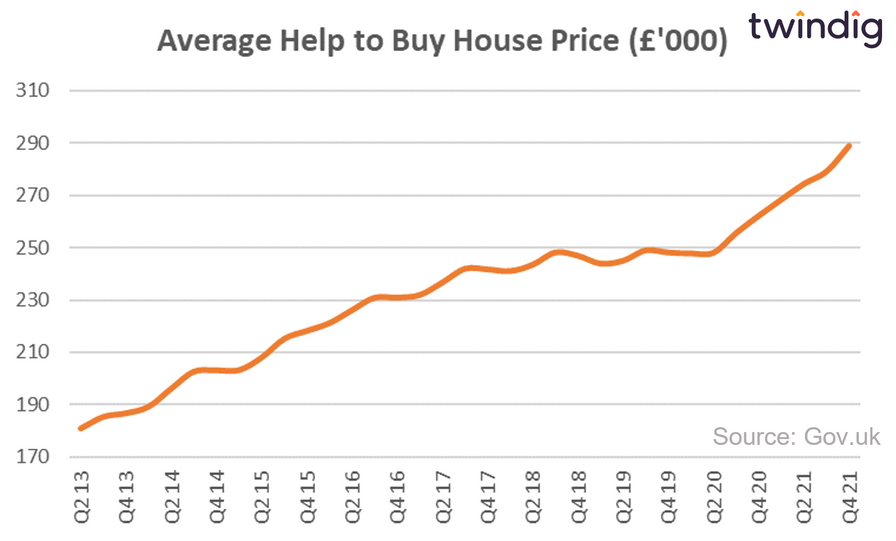 Even with a 20% Equity loan of £58,000 the mortgage required is £232,000, which is more than six times the average full-time wage. Help to Buy may be helping, but is it helping enough?
Many aspiring first-time buyers will be finding that even with the help of help to buy they are still shut out of the housing market and kept off the housing ladder.

This is why we believe fractional ownership is a better solution that Help to Buy and that fractional ownership is better than no ownership.
Subscribe to Market Views