Help to buy losing the battle for Generation Rent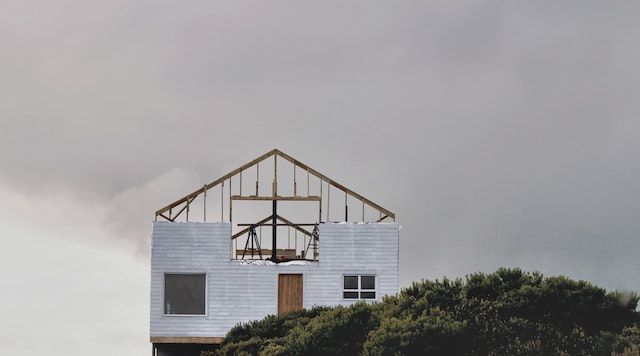 The UK Government released the Q1 2022 Help to Buy Statistics this morning
What they said

Between 1 January and 31 March 2022 5,395 properties were purchased with a Help to Buy equity loan

This was 65% lower than the same period last year, and 40% lower than in the previous quarter

The value of Help to Buy Equity loans in Q1 2022 was £447.8m this was 61% lower than in the same period last year and 26% lower than in the previous quarter
Twindig Take
The number of first-time buyers helped by Help to Buy fell significantly in Q1 2022 and it seems that the UK Government is losing its battle to turn Generation Rent into Generation Buy.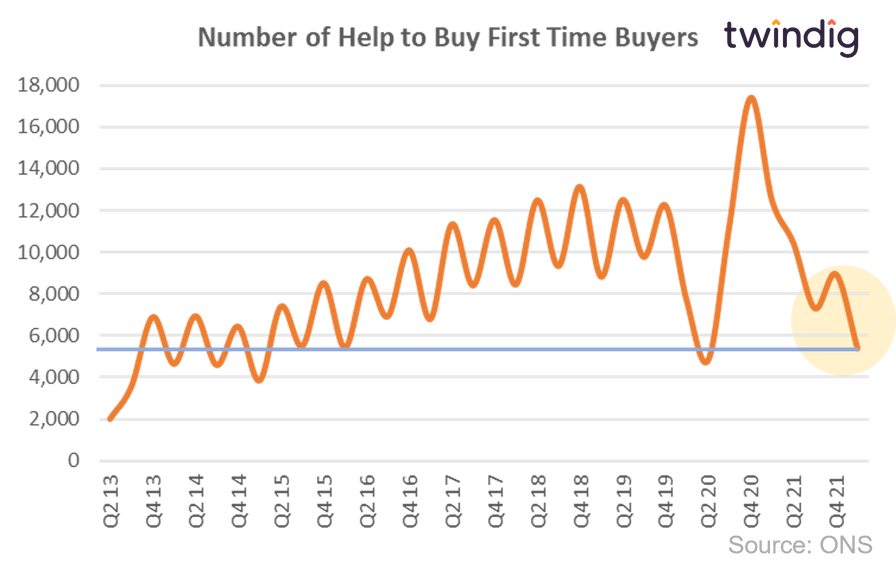 At 5,395 this was the lowest number of first-time buyers helped on to the housing ladder since the 4,810 in Q2 2020 a period during which the housing market was actually closed and the UK was hit by COVID-19 and the first of three lockdowns.
Aside from the COVID-19 pandemic Q1 2022 Help to Buy helped the fewest first-time buyers onto the housing ladder for seven years (Q1 2015).
We would expect to see help-to-buy numbers increasing in Q2 2022 as they will have been boosted by the Spring Selling season and there may be one last hurrah in Q3 2022 as housebuilders seek to sell their remaining help-to-buy focused stock before they stop taking new orders ahead of the scheme closing in March 2023.
Is silence golden?
At one level we are surprised how silent the prime ministerial candidates (Liz Truss and Rishi Sunak) have been on the subject of first time buyers and generation rent, which is usually a political hot potato. However, given they are pandering to a relatively small number of white middle classed property-owning voters who are members of the conservative party, perhaps the struggles of getting onto the housing ladder are not an issue for those whose votes they are trying to win.
There is talk of longer-term fixed-rate mortgages, but this might be a tough sell in an environment of rising mortgage rates and what happens when rates start to fall and some are locked into higher rates for the duration of their mortgage. Long term fixed-rates work perfectly well in some countries, but it would represent a sea change here and there is a concern about the risks of misselling...
Meanwhile, house prices continue rising
Despite Help to Buy now being restricted to first-time buyers, the average price of a help-to-buy home purchased continues to rise and at the end of Q1 2022 stood at £293,700.
The average help-to-buy equity loan (deposit) was £83,000, its highest ever level and one wonders how those assisted first-time buyers will cope once the assistance is withdrawn as the help-to-buy scheme closes.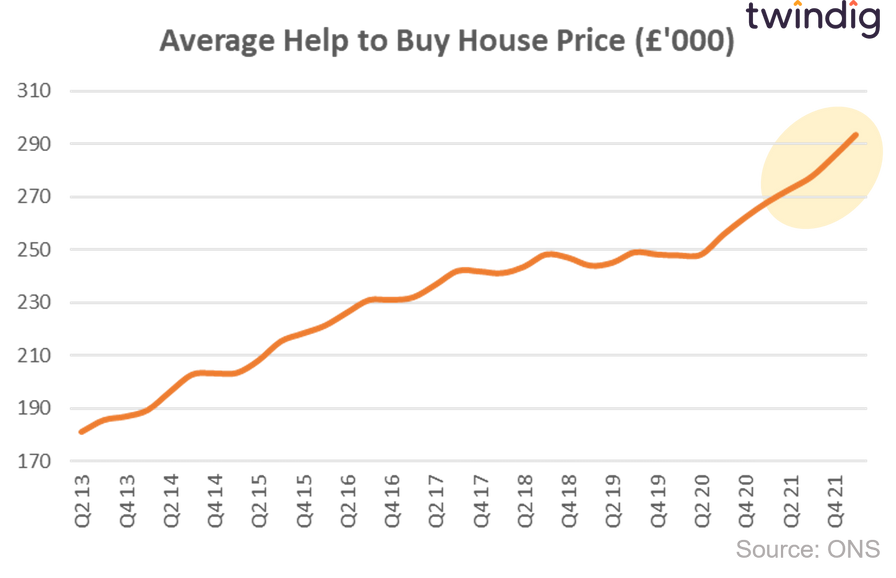 Whilst the mortgage loan to income flow limit is in place (no more than 15% of mortgages can have a Loan-To-Income (LTI) exceeding 4.5x one wonders how the house price mortgage deposit square will be circled...
Long-term fixed rate mortgages can only go so far with out adjustments to the LTI cap. The mean help-to-buy household income in Q1 2022 was £58,226 leaving a deposit gap of £32,000 or 11%. At the same time, data from the Bank of England suggests that 83% of first-time buyers cannot raise a 5% deposit.
We continue to believe that the best way to help those seeking to buy a home is through fractional ownership, a broader mass market version of help to buy.
Subscribe to Market Views