House prices fall in July is the party over?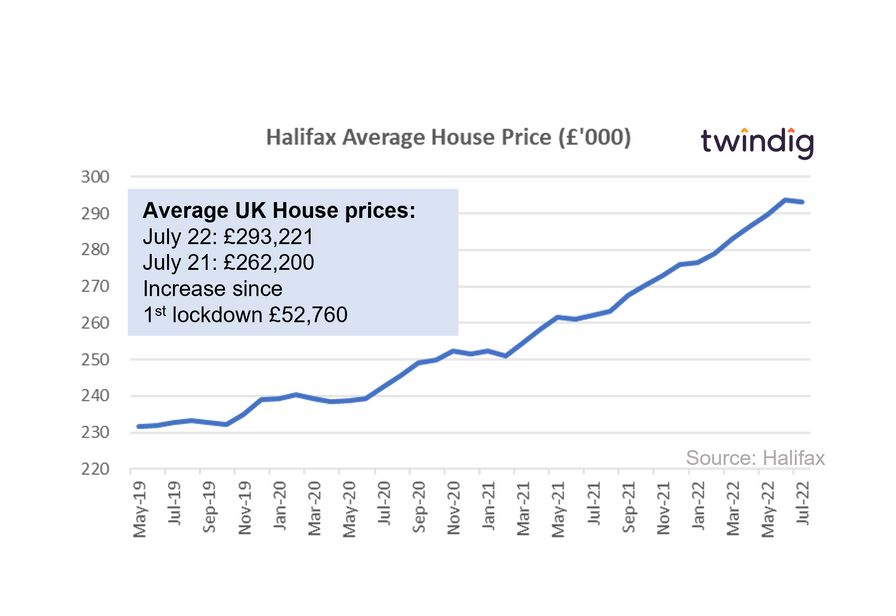 The Halifax released their July 2022 House Price Index on Friday
What the Halifax said
Average house price £293,221
House prices fell by 0.1% or £365 in July
Annual house price inflation 11.8%
Twindig Take
According to the Halifax, house prices fell very slightly in July, their first decrease since June 2021, which will lead many to ask if the pandemic house price party is finally over?
However, annual house price growth over the last year was 11.8% or an increase of £31,021 and house prices are £52,760 higher than before the start of lockdown one.

As the saying goes one swallow does not make a summer, so one month with a marginal house price decline does not signify a house market crash. The Halifax and indeed the Nationwide have been expecting the housing market to soften for some time, but until now house prices have continued to rise.
The key housing market lead indicator, mortgage approvals, has fallen for the last five months in a row, which implies that housing market activity is easing and with the cost of living increases and mortgage and interest rates rising it is perhaps not surprising that house prices will come under some pressure from these wider market headwinds.
We do not expect a significant house price correction and we must remember that average house prices are more than £50,000 higher than they were before the first lockdown began and have risen by more than £17,000 so far this year. Whilst house prices may fall during the second half of 2022 we still expect house prices to be higher at the end of the year than they were at the start of it.
Following The biggest rise in Bank Rate for 27 years yesterday, to see how the change in interest rates may impact your mortgage payments you can use our mortgage calculator
If we look at the rolling 12-month house price inflation, we can see that although house prices fell in July they have risen by almost 12% over the last twelve months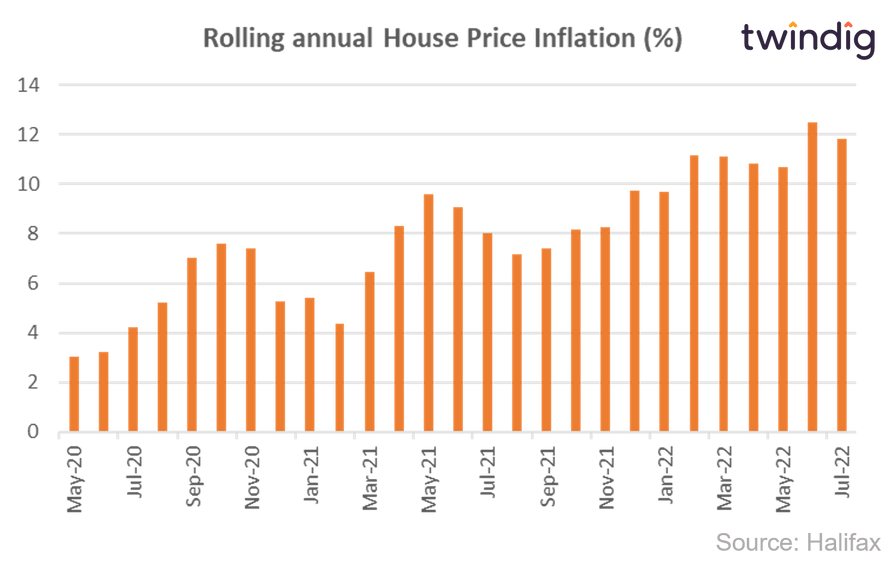 Subscribe to Market Views