Twindig Housing Market Index (HMI) - 30 October 21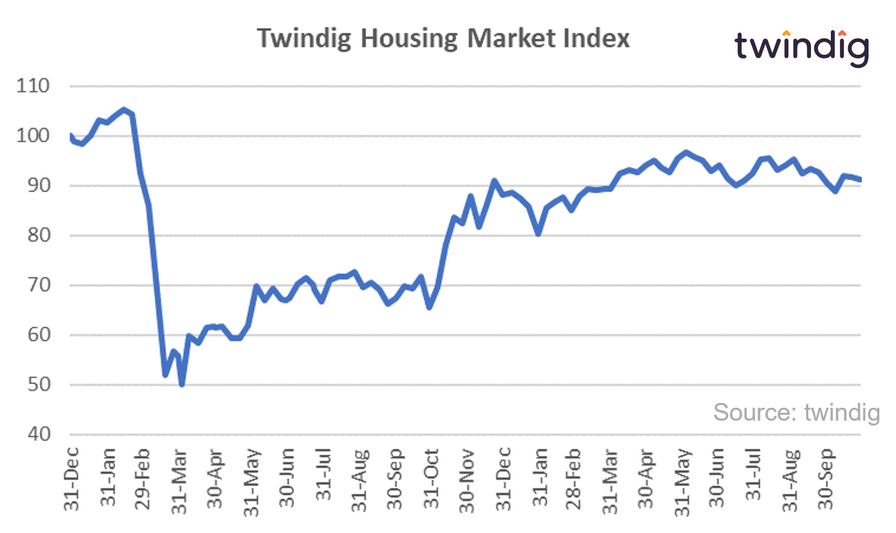 In a week where the Spending Review was a missed opportunity, investor confidence in the housing market nudged down a touch. With the Stamp Duty Holiday fully behind us and post-holiday data points starting to come through, it seems that the housing market will take a pause for breath. Some believe it will be a short pause, others that the market will be quieter now for the rest of the year as the market readies itself for the next spring selling season.
The seller's market appears to be over and, for now, at least, we may see the return of a buyer's market, which will be welcomed by all those who were either priced out or missed out on the stamp duty holiday.

Mortgage approvals were quick to start returning to more normal levels and a measure of the size Stamp Duty Holiday stimulus can be taken from the number of 'above trend' mortgage approvals since the start of the COVID-19 pandemic. A net increase of 175,000. Not all of those approvals will end in a completed housing transaction, but the stamp duty holiday certainly encouraged more to think about moving or accelerate their moving plans.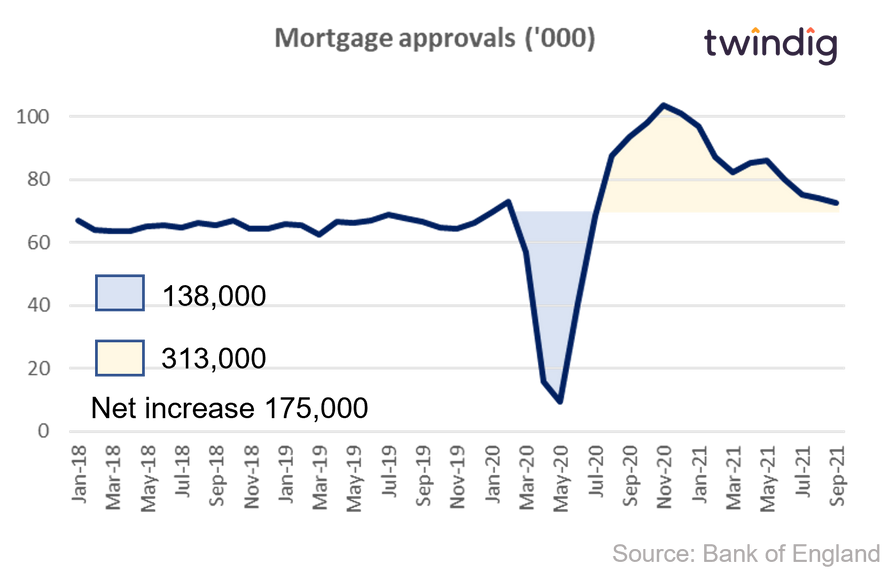 Stock shortages and reports of softening housing markets led investor confidence in estate agents to fall by 5.7% this week, but confidence in the housebuilders rose by 3.3% as second-hand stock shortages play into the hands of those controlling the supply of new homes.
Investor confidence in the lenders nudged down by 0.3% with some mentioning that the increased likelihood of rises to Bank Rate was a factor for their slight hesitancy.
Research by Savills about the size and scale of the Bank of Mum and Dad led many to comment on the level of housing affordability and the sustainability of house prices. We do not see major downside risks to house prices, but we do think that fractional ownership of homes could help more get a foothold on the housing ladder whilst house prices remain divorced from wages.
Subscribe to Market Views