Twindig Housing Market Index (HMI) 30 July 22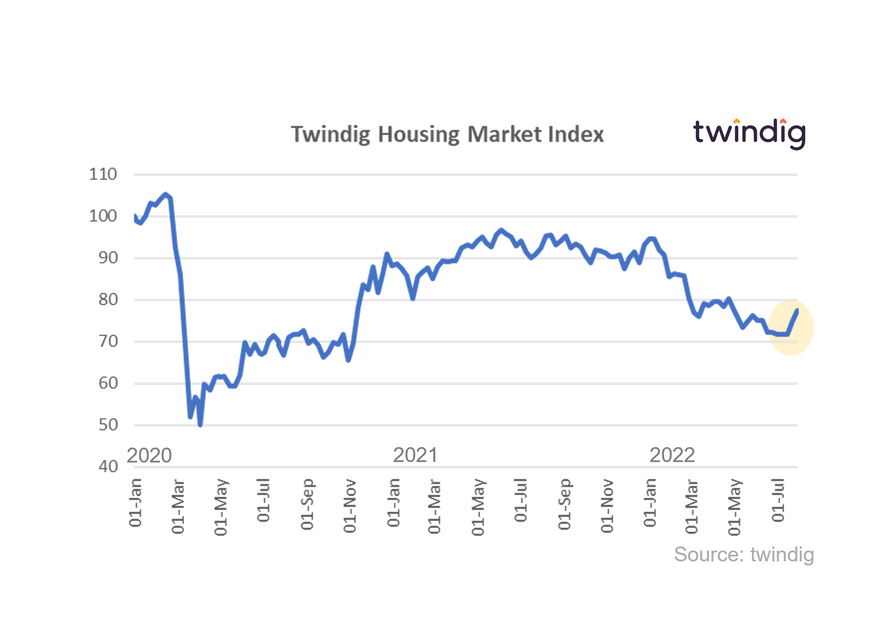 In the week that saw mortgage approvals fall and mortgage rates rise the Twindig Housing Market Index rose by 3.4% to 77.4 as residential investors brushed off concerns about rising mortgage rates and slowing housing market activity. Most felt that the decline in mortgage approvals was a return to normality rather than a step into the unknown and the upward passage of mortgage rates was already baked into expectations, with more expected to come.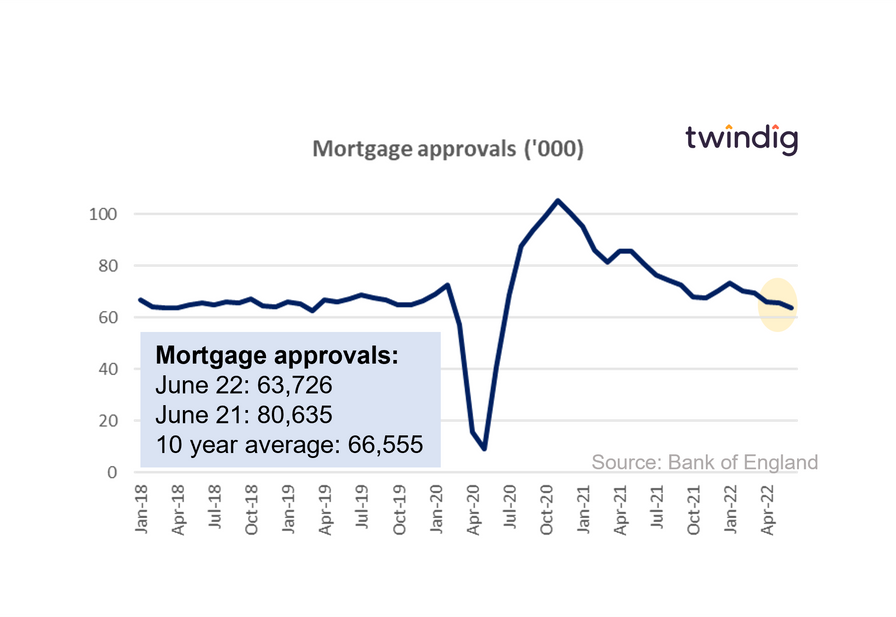 Foxtons forging ahead

London-focused estate agent Foxtons released its half-year results this week and despite quite a lot of moving chairs in the boardroom, the Group delivered a strong set of results, which is a testament to the depth and breadth of the bench strength within the organisation. Whilst trouble at the Purplebricks mill is impacting performance, at Foxtons it is business as usual.
Sales revenues were down on last year, but this reflects the impact of last year's stamp duty stampede as record numbers of households sought to take advantage of the stamp duty holiday. If we look to 2019, a fairer comparison, sales revenues are up 35%. Lettings revenue was up 20% reflecting increased fees and the impact of the Douglas and Gordon acquisition. We believe Foxtons is well placed to perform well in the coming months.
Rightmove remains a cash machine
Rightmove's first-half results continued to demonstrate its robustness, delivering a record level of ARPA (Average Revenue Per Advertiser per month) up 11% to £1,290, it seems that estate agents are spending more money on advertising as the level of activity comes off its COVID stamp duty holiday highs. Once again Rightmove has delivered an enviable operating margin of 75%, and the competition from challengers and Boomin, OnTheMarket and Zoopla have yet to impact on Rightmove's performance. Rightmove's performance seems to have benefitted from the pandemic like other digital businesses (Deliveroo, Freddies Flowers, Zoom, etc), but not seen performance unwind as lockdown unlocks and we return to a more normal life.
Subscribe to Market Views