Twindig Housing Market Index 29 April 23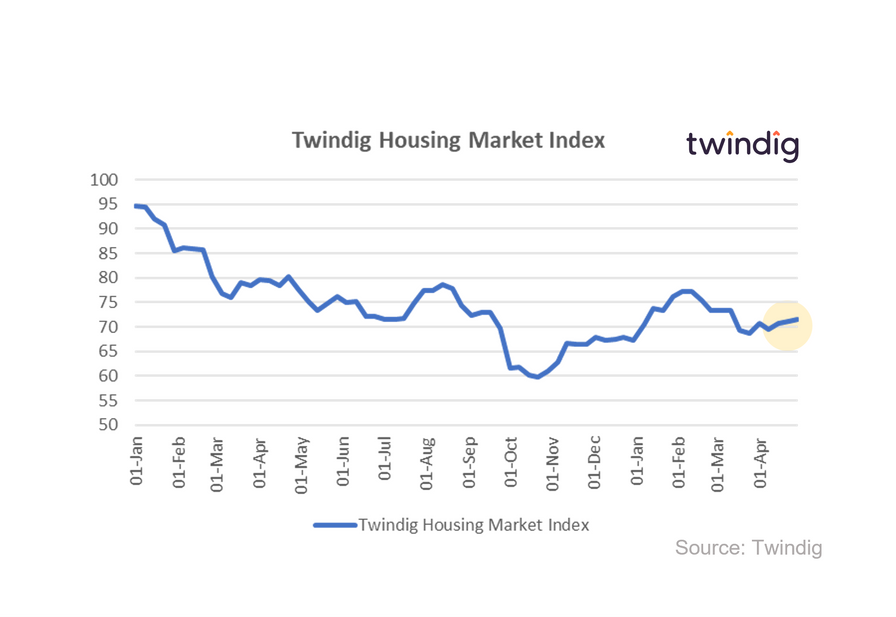 In the week that saw housing transactions nudge up and housebuilders Persimmon and Taylor Wimpey see some signs of encouragement in the new build housing market, the Twindig Housing Market Confidence Index rose by 0.4% to 71.4
Housing transactions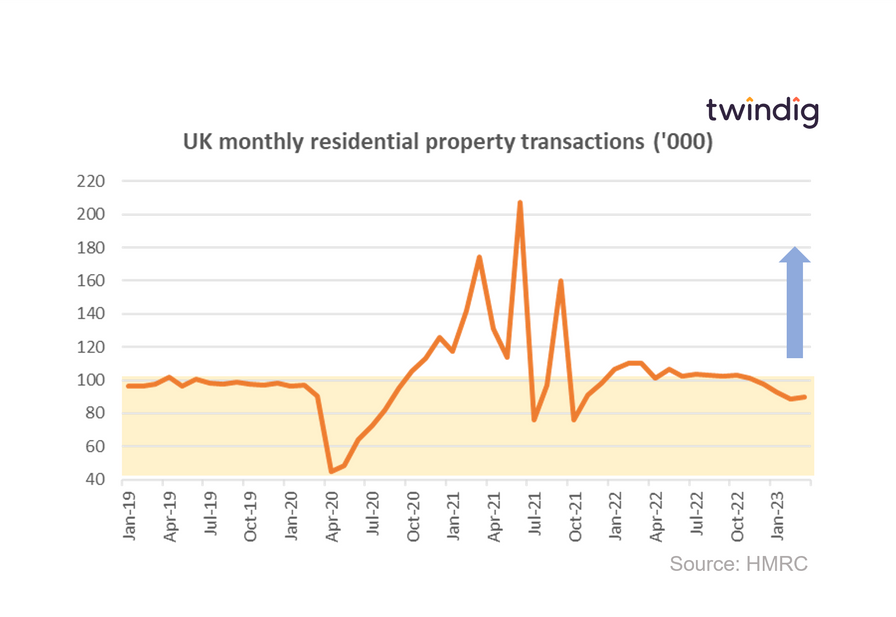 We, and the majority of investors had expected a further fall in housing transactions in March, so the slight increase was a welcome surprise. Hopefully, this suggests that the hiatus caused by last year's mini-budget is now behind us and the housing market is back to normal, or rather free from the impact of Government interference.
Persimmon buys a top hat
Trading in the first quarter for Persimmon was in line with expectations and offered some signs of encouragement as visitor numbers were up, cancellation levels normalising and sales rates steadily improving. Persimmon also commented that sales prices (house prices) remained firm in the first quarter as customers recognised the energy efficiency of new build properties.
Persimmon also announced this week that it had invested a significant sum along with Aviva into the modular housebuilder TopHat.
Several have tried and been unsuccessful with modular offsite building, however, we believe that if the logistics and teething troubles can be overcome modular building could provide a much-needed boost to the delivery of new homes across the UK.
Taylor Wimpey improving homebuyer confidence
Taylor Wimpey reported this week that it had seen a continued recovery in demand from the low levels experienced towards the end of 2022 and an incremental improvement in sales rates as the spring selling season progressed. The group also reported that house prices have remained resilient.
There are macroeconomic challenges ahead, but Taylor Wimpey believes it is well-placed to face the challenges as they come.
Subscribe to Market Views